As OOLA editors, we select and write about stuff we love and think you'll like too. OOLA has affiliate and advertising partnerships so we may earn a commission if you make a purchase.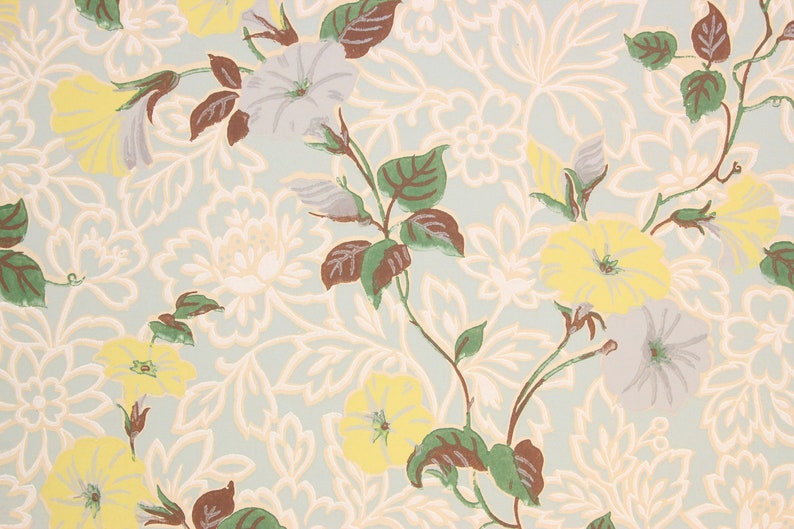 Check Latest Price
Available by the yard, this stunning 1930s vintage wallpaper features a floral pattern of yellow morning glories sprawling their delicate stems and white floral patterns on an aqua background. With a dainty design, the soft morning glories will not overtake any room. Instead, it will create an illusion of a larger space. This simple vintage design is an excellent starting point for those looking to introduce florals into their space.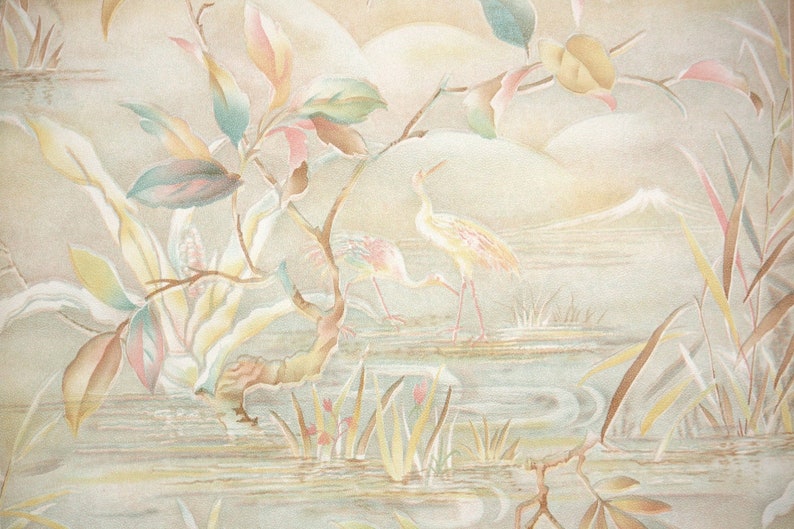 Check Latest Price
A soft blanketing of the 1940s botanical wallpaper with colorful pastel leaves and cranes will transform the walls in your home into a breathtaking work of art. Dreamy hues and tints put you into a soothing and relaxing trance.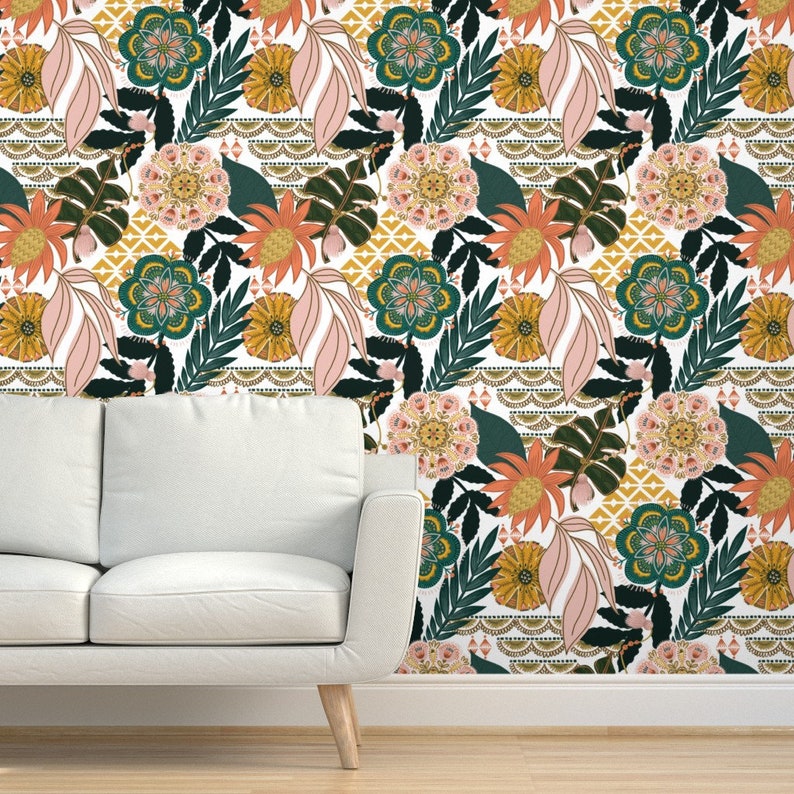 Check Latest Price
Breathe life into your living room or bedroom walls with bold floral patterns. This mandala floral wallpaper has a vintage 1960s bohemian feel. On the fence about wallpaper? Spoonflower makes wallpapering simple with its peel-and-stick, self-adhesive, and fully removable system.
Nature Lover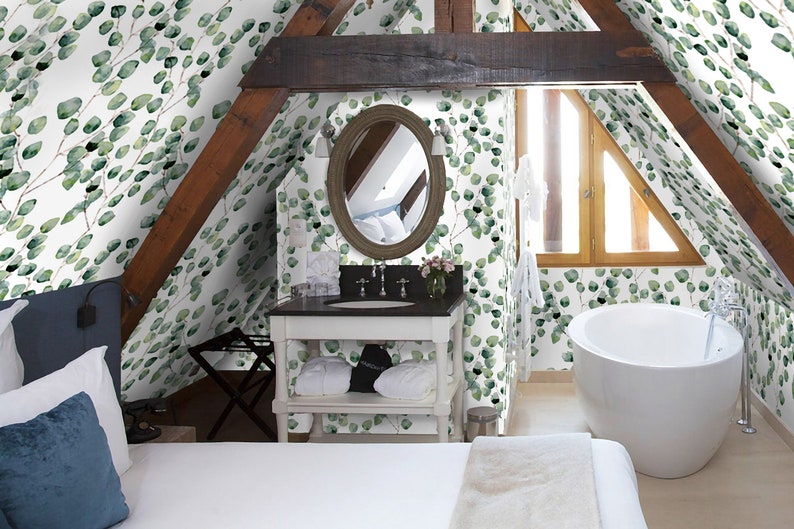 Check Latest Price
As we slowly dip our feet into the uncertainly of the new year, we'll focus on what brings us comfort, and for many, nature will play an important role. We know that spending time in nature can reduce anxiety, but visual aspects of nature can also have a soothing effect. With its grand neverending eucalyptus pattern that will make you feel like you're inside an English garden, it's no surprise that this leafy green vintage wallpaper is a bestseller.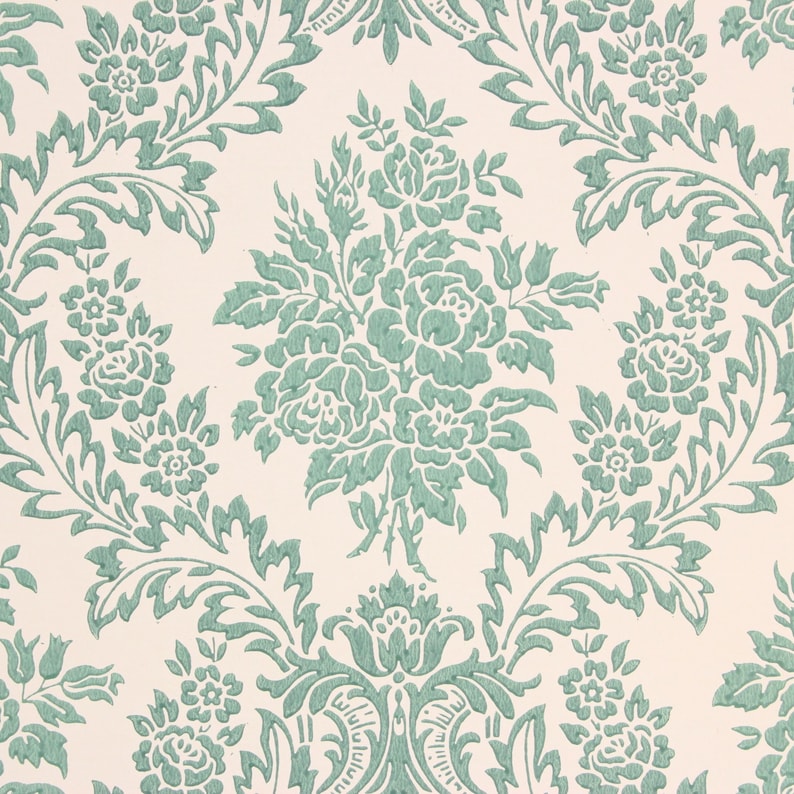 Check Latest Price
Teal green damask on white vintage wallpaper is a fantastic starting point for those looking to dip their toes into the world of vintage wallpaper. Damask is poised for a comeback in modern interiors, creating a sophisticated effect in many modern homes.
70's Throwback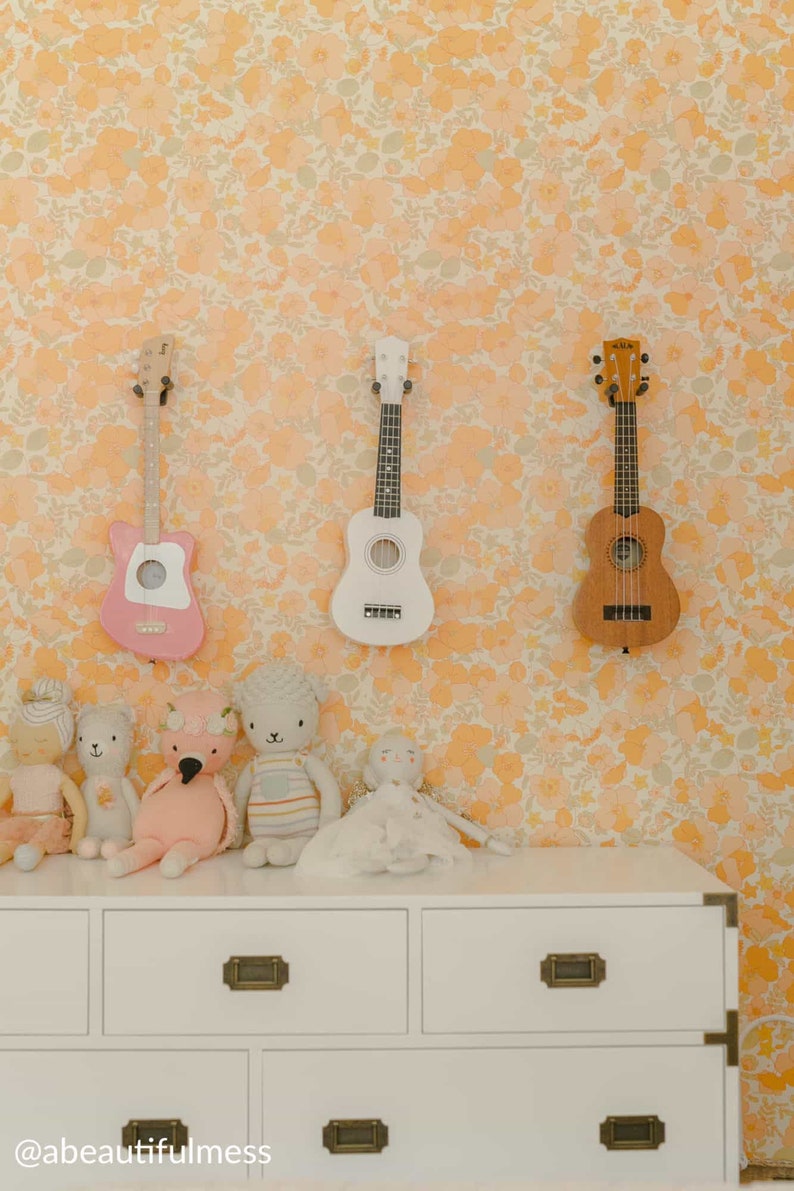 Check Latest Price
If you're a child of the '70s, you probably recognize this sunny retro wallpaper. Groovy and go-lucky, this removable self-adhesive wallpaper brings light and happiness to any room, instantly transforming the mood. Get behind this iconic '70s look by introducing this retro style into your modern home.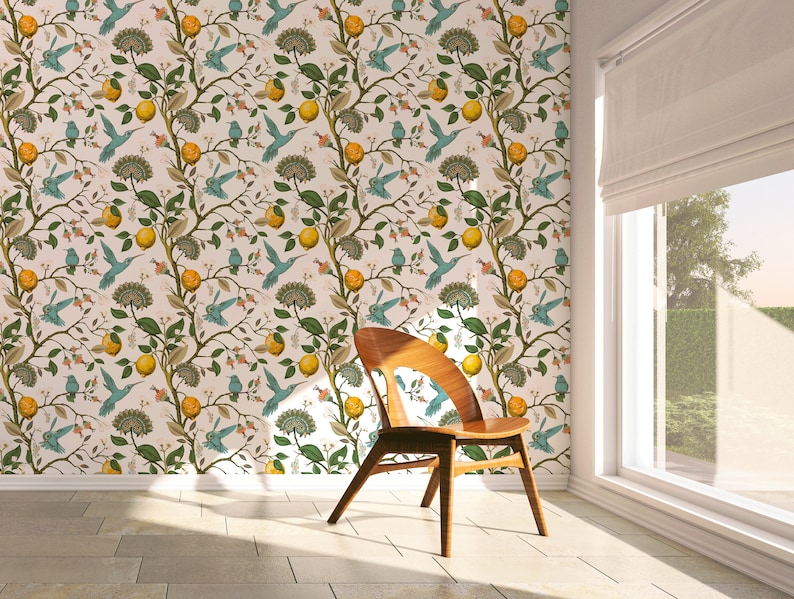 Check Latest Price
Lemon decor isn't only trending in the kitchen! Vintage Scandinavian peel-and-stick wallpaper is a gorgeous lemon-themed decoration that can be displayed anywhere in the house. Enjoy a stunning dream-like view of branches of citrus trees blooming with vibrant lemons. Sweet sapphire hummingbirds flock towards the flowers scattered amongst the fruit in this beautiful vintage wallpaper design transforms any room you hang it in into a masterpiece. This removable wallpaper also happens to be super easy and hassle-free to install.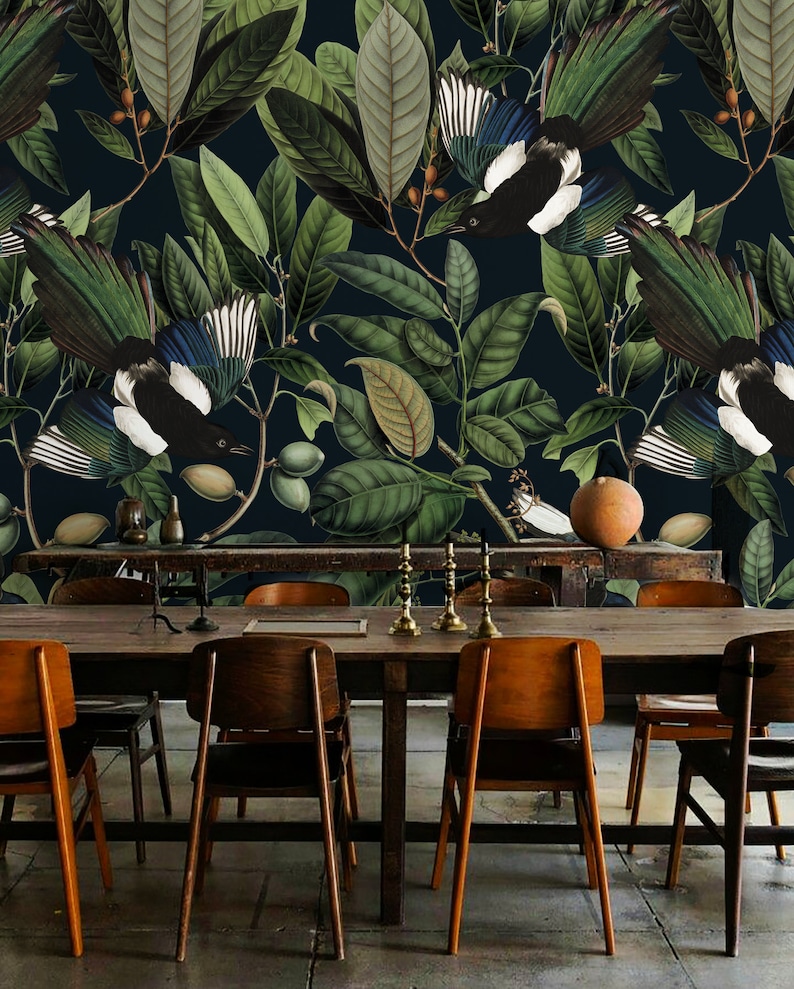 Check Latest Price
Larger than life, this mural-like vintage wallpaper featuring a stunning bluebird and leaves pattern is not for the faint of heart. If you want to make bold statements within your home decor, then mural wallpaper should be at the top of your list. Don't settle on just any old wallpaper; choose a style that speaks to you. This bestselling bluebird and leaves pattern is widely popular for its beautiful natural features and rich green hues.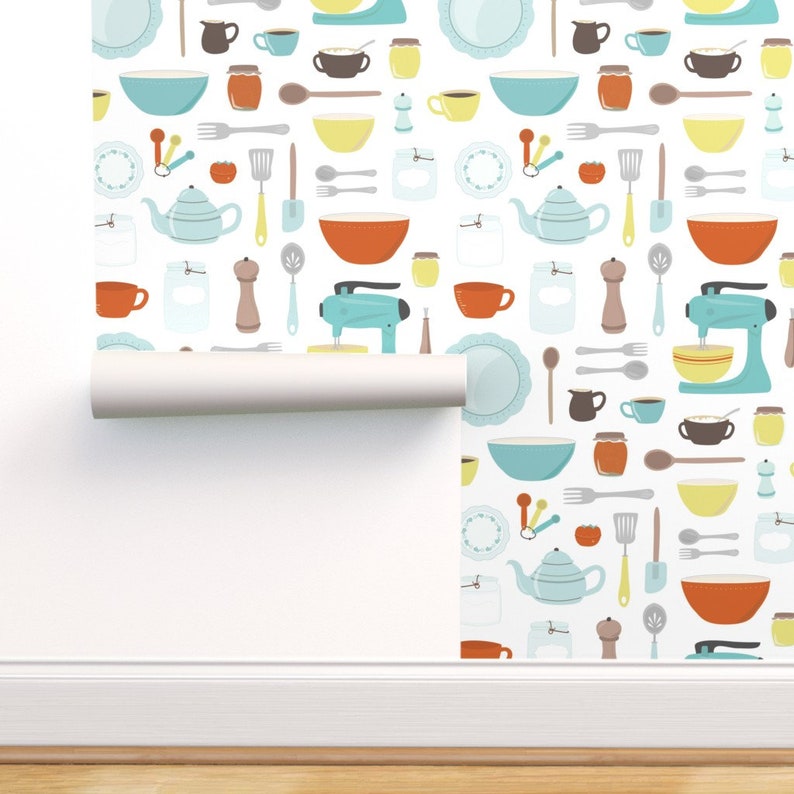 Check Latest Price
The days of entirely white kitchens and stainless steel appliances are indeed nearing their expiration date. Now is the time for a comeback of kitchen wallpaper borders and backsplashes instead of the usual whitewashing. Vintage wallpapers allow you to bring unique style into your kitchen, liven it up, and create a space that feels more laid back. Perfect for those looking to recreate a spiffy 1940s or 1950s style kitchen, Spoonflower's bestselling vintage kitchen wallpaper has a fun, and quirky 1950s feel sporting several retro kitchen appliances.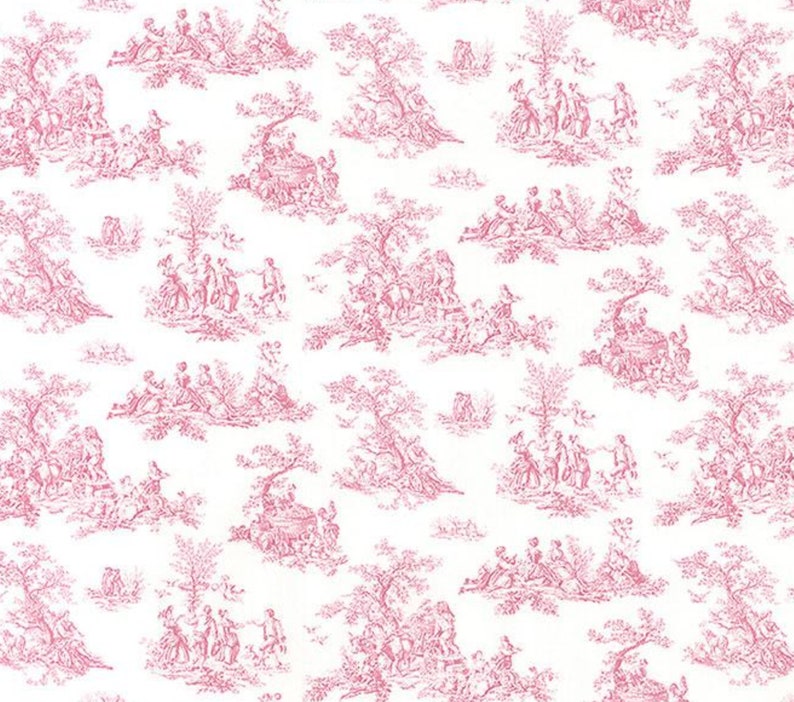 Check Latest Price
Historical pastoral countryside scenes grace this Williamsburg Colonial Toile Wallpaper. With its delicate French country design, soft pink printed patterns on a white background compliment any colonial or historical home.
Live Life in Full Bloom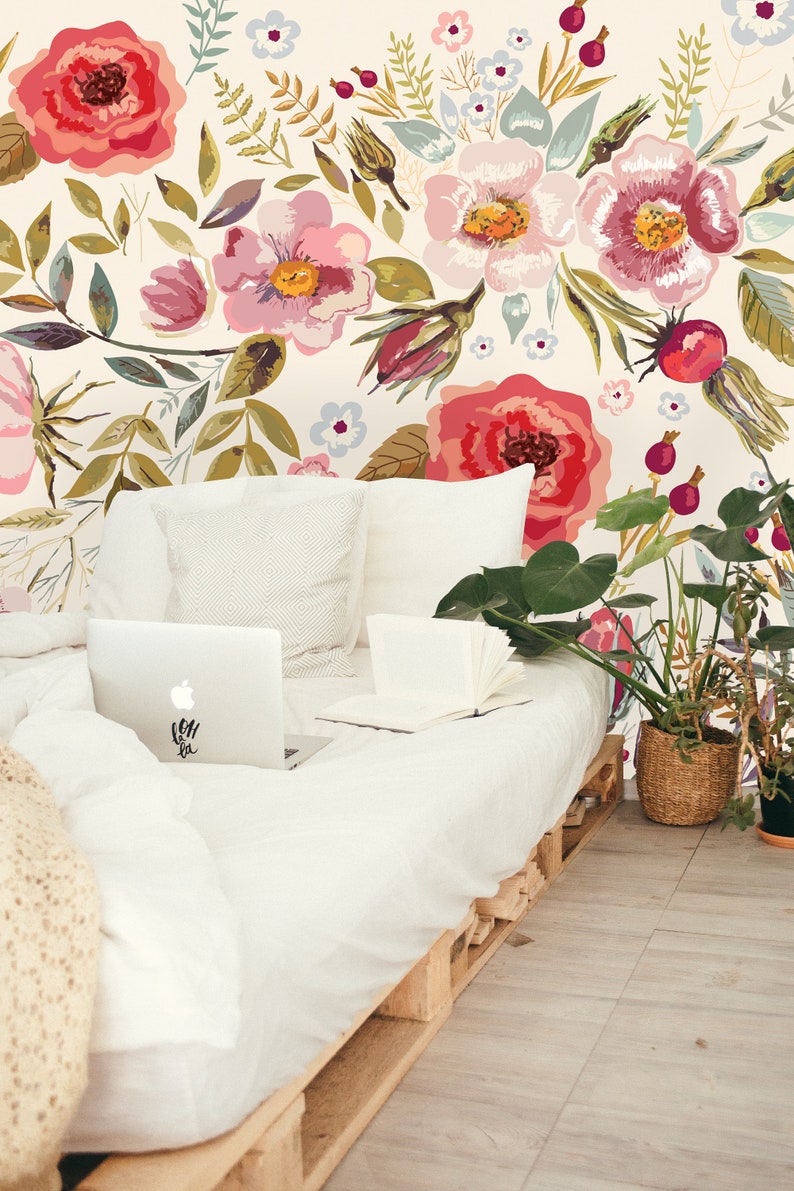 Check Latest Price
Drape your walls in this scrumptious wallpaper of berries and flowers. A mix of vivid peachy reds, lavender hues, and natural olive greens create an eye-catching design that is both fresh and beautiful. Those seeking big and bold statements will adore this irresistible mural wallpaper, as well as the peel-and-stick technology for an easy install.