As OOLA editors, we select and write about stuff we love and think you'll like too. OOLA has affiliate and advertising partnerships so we may earn a commission if you make a purchase.
Adding a fire pit creates a nice gathering spot where you can visit with loved ones, unwind at the end of a long day, and watch the flames dance. You can also use it for fun outdoor activities like roasting marshmallows and cooking hotdogs.
Firepits come in many shapes, sizes, and styles, and they are much more sleek and stylish than you might imagine. You can easily find one that caters to your taste and your outdoor space. They also vary in price, so you can find one that fits any budget. To help turn your backyard into a dreamy oasis, here are 10 firepits from Etsy to make your yard cozy AF.
Personalized
tidd.ly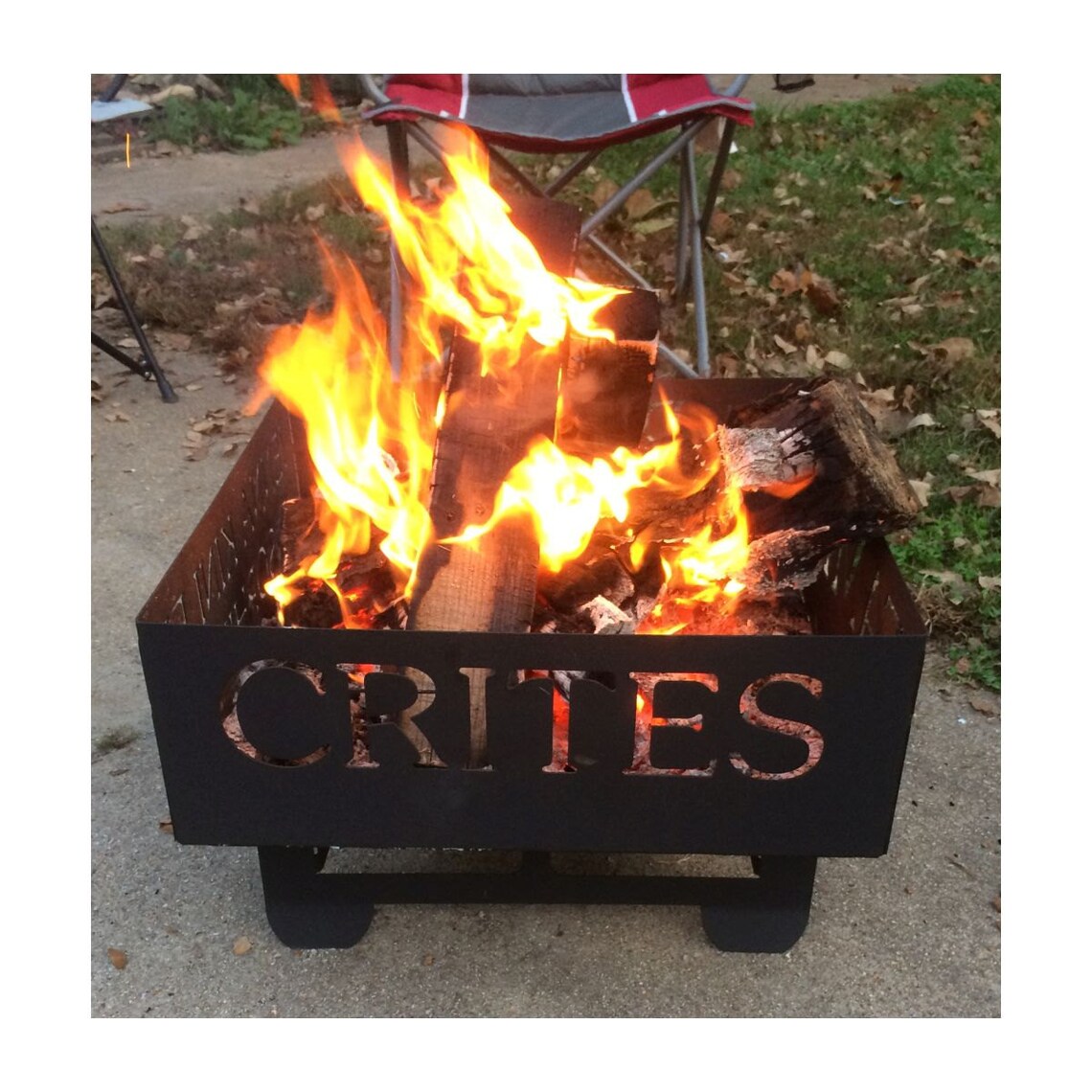 Check Price
This firepit from Ozarks Iron Tree is made from 14 gauge steel and has one side that features your family name. There is also one side that reads "FAMILY," and two more sides that can list the names of up to six family members. The pit area is 22"x22" with a base that is eight inches deep. This pit is painted with high heat black paint. Over time, it will develop into a rust patina because of the heat from the fire.
Large and In Charge
tidd.ly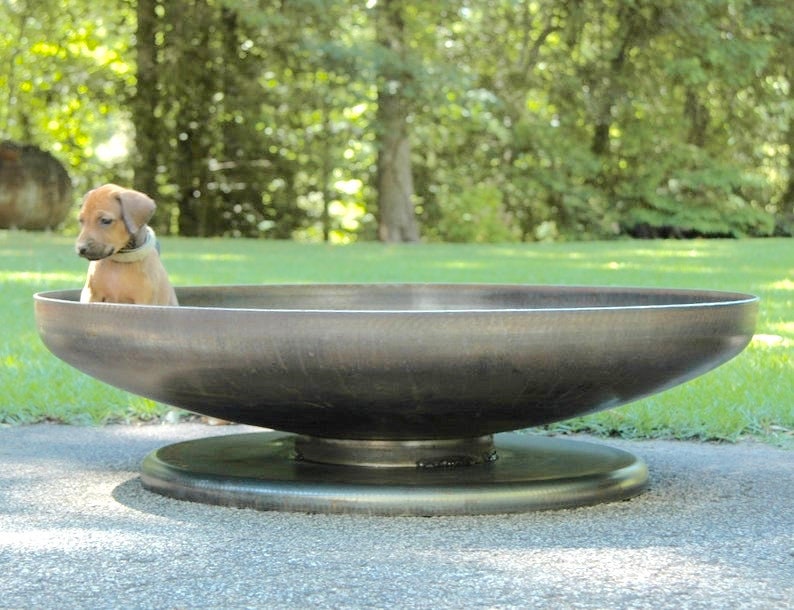 Check Price
This 42-inch shallow fire pit from Fire Pits Atlanta will look like a piece of art in your backyard. The quarter-inch thick walls will not rust out for years to come. As you use this low-profile firepit, the surface will turn into natural rust patina. This version stands 11 inches tall with a 30-inch pedestal base. You can also add a 10-gauge tabletop/snuffer for an extra charge.
tidd.ly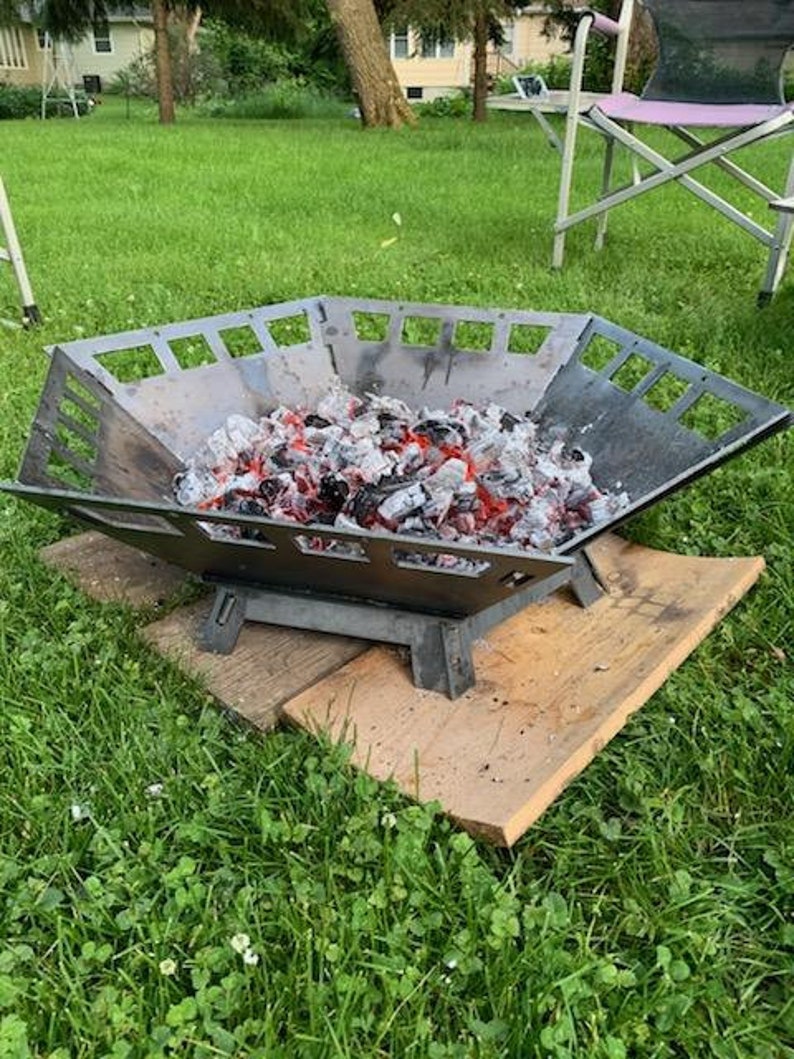 Check Latest Price
This super-stylish collapsible hexagon firepit from Metal Trade Solutions is perfect for a backyard bonfire. This heavy-duty pit won't melt or warp, and it's made to last a lifetime. You can put it absolutely anywhere—patio or grass. And when it's collapsed, this pit is easy to store.
It does take some time to figure out how to put it together, and it is heavy. But this video shows you how to make it happen. It does get easier the more you do it.
tidd.ly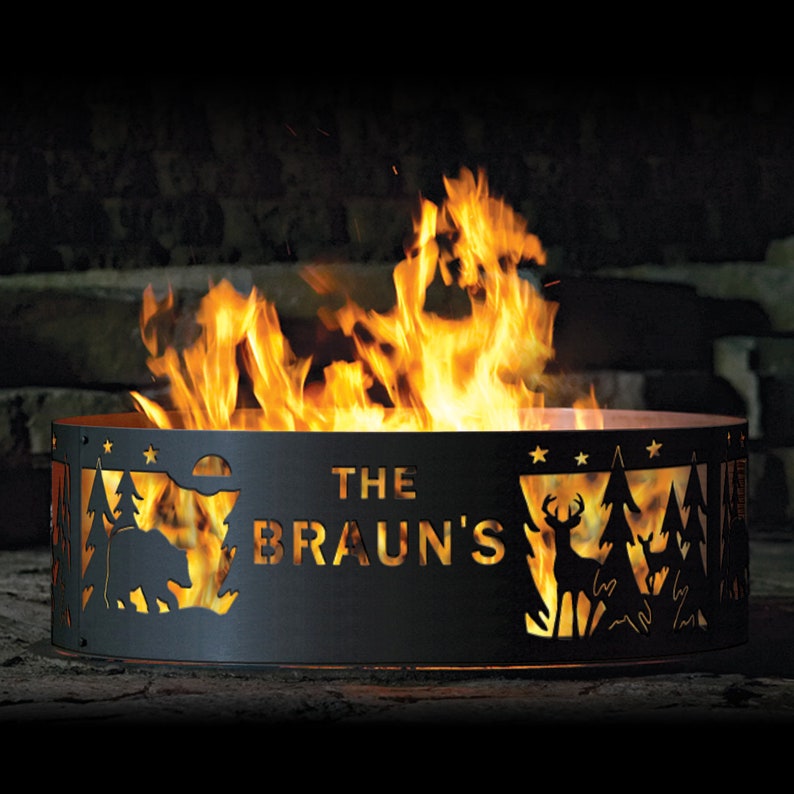 Check Latest Price
The personalized heavy duty Northwood fire ring from Five Metal Design is a quality product from a family-owned company in Neenah, Wisconsin. You can set this 12-gauge decorative steel fire ring up in your backyard or take it with you on a camping trip. It can be personalized by adding your name and it's available in four different sizes. Assembly is quick and easy and the hardware needed to put your fire ring together is included.
tidd.ly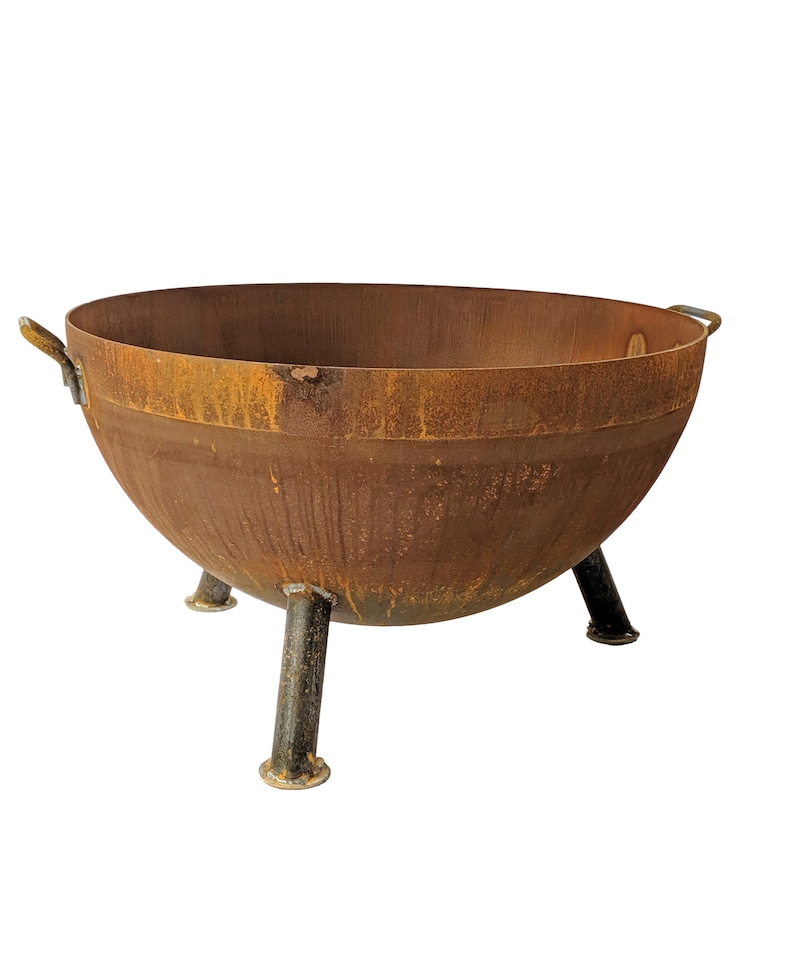 Check Latest Price
Another option from Evergreen Patio, this larger, deeper 30-inch fire pit will add a unique touch to your patio or backyard space. The 15-inch depth of the bowl allows for bigger fires without needing a wider pit. This firepit comes in a patina finish that does gradually darken over time. However, it will not rust through anytime soon. The high-quality solid steel construction brings durability and longevity. And we should also mention that there is free shipping.
tidd.ly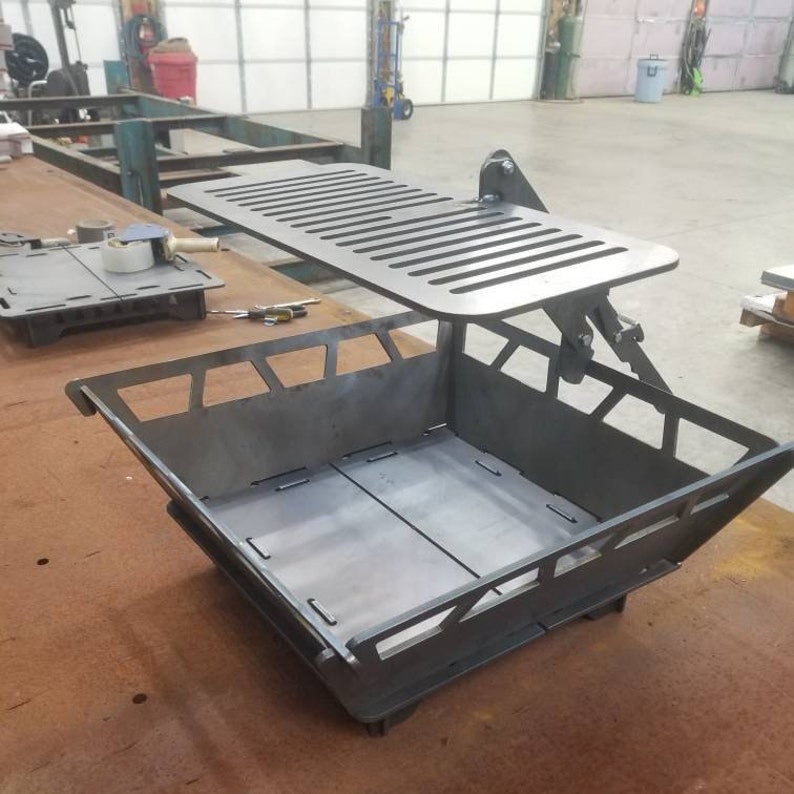 Check Latest Price
The 22"x22" modular firepit from Solo Metal Works, is cut from .25" mild steel, and its "tabbed and slotted" design makes it easy to assemble. The thickness of the steel plate keeps it from rusting out after just a year or two. And in the winter, it's easy to take apart and it stores flat. Its compact design also makes this fire pit great for RV camping.
tidd.ly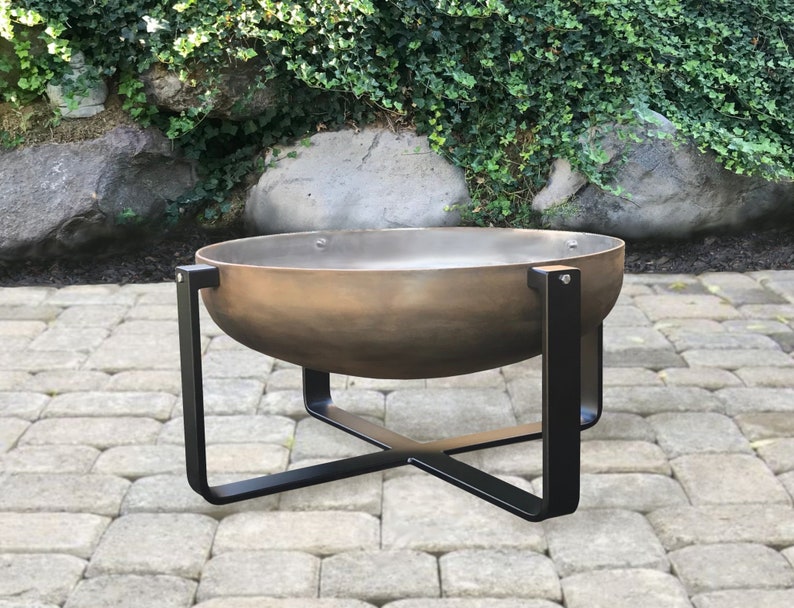 Check Latest Price
Coming from Knox Elements, the clean and refined Fremont firepit will make your backyard cozy and comfortable. The solid steel base is finished with a high-temp black powder coat. And the 24-inch diameter bowl has a natural rust finish. This firepit is shipped in just one to two business days, and shipping is free.
Are you ready to have some fun gatherings in your backyard with family and friends? If so, you can easily transform your outdoor space with a firepit from Etsy to make your yard cozy AF. And it won't cost you a fortune!
Related Reading