As OOLA editors, we select and write about stuff we love and think you'll like too. OOLA has affiliate and advertising partnerships so we may earn a commission if you make a purchase.
Check Latest Price
The Koxly Winter Gloves with Touch Screen Fingers are great for everyday use. The ergonomic design keeps them from being bulky while keeping your hands nice and warm. The five "touch screen" fingers are made of PU material that allows you to use your smartphone and other touchscreen devices without taking your gloves off. The Koxly gloves are available in both black and gray and size small through extra-large.
Check Latest Price
We also love the TRENDOUX winter gloves for both men and women. Made from acrylic and spandex with a soft wool lining, these stretchy gloves are comfortable and warm with a snug fit. They also have high sensitive conductive material on the fingers so you can use any touchscreen.
Check Latest Price
OZERO waterproof, cold-proof motorcycle gloves will keep your hands warm and dry no matter what conditions you are riding in. These gloves have a windproof artificial suede leather shell with an insulated polyester-TR cotton lining on the inside.
The palms have an anti-skid silica gel for a good grip when driving a motorcycle or a snowmobile. They also have highly-sensitive touch screen goatskin fingertips, which allows you to operate electronics without taking them off.
Check Latest Price
When it comes to work gloves, it's hard to beat the Carhartt brand. They offer a variety of gloves for both men and women. Our favorite for the guys is Carhartt's Waterproof Insulated Glove. The FastDry technology lining wicks away sweat and keeps your hands warm no matter the task at hand.
Winter Work Gloves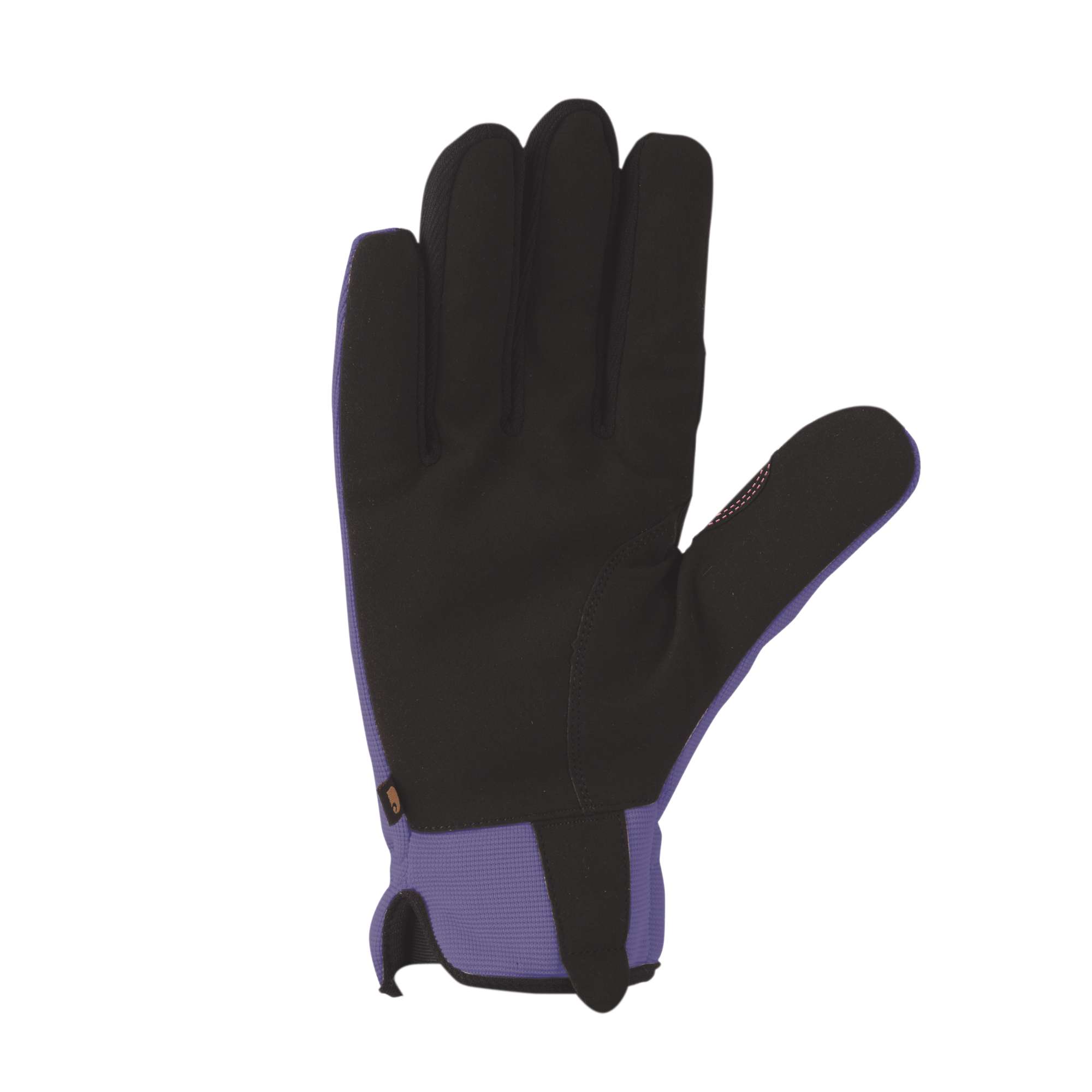 Check Latest Price
For women, Carhartt has the Work Flex Glove that will keep your hands warm. At the same time, they aren't overly bulky and won't make your hands sweaty. Your hands remain very flexible when wearing these gloves, making it easy to do all kinds of work outside the house.
Check Latest Price
The KIM YUAN leather work gloves are 100 percent genuine leather made from carefully selected full grain cowhide. These gloves are thick and sturdy, yet soft. They are comfortable enough to wear all day. And, they are rugged enough that they will last you all winter.
The cinch around the wrist will keep the dirt and debris out. When you are doing heavy lifting, you can tighten the cinch. Or, you can loosen it when you need more breathability. The KIM YUAN leather work gloves are made for both men and women.
Their excellent quality makes them useful for all kinds of jobs. From yard work to construction to outdoor DIY projects, these high-quality working gloves will do the job.
Check Latest Price
When you are going out for a run in cold weather, we recommend keeping your hands warm by wearing New Balance Lightweight Touchscreen running gloves. These gloves are both innovative and stylish, and they come in a variety of colors.
These gloves are made from high-quality polyester and spandex that creates a smooth fleece with grippers on the palm. And, they also have touch tip fingers so you can use a touchscreen without taking them off.
winter cycling gloves
Check Latest Price
The updated version of SIMARI winter gloves for men and women are great for cycling because they are windproof and waterproof. They keep your hands warm and comfortable while allowing you to grip your handlebars with ease thanks to the anti-slip silicone on the palm.
Made from polyester and spandex with a warm flannel lining, these gloves are specifically designed for outdoor activities in the winter. They even have reflection patterns on the back that reflect light and improve your safety when cycling at night.
And just like nearly every other pair of gloves on this list, you can still wear these gloves when texting on your phone or using any other smart devices. This is because they've embedded a high-sensitivity conductive yarn in the fingers. It is 2021 after all, and that feature is a must.