As OOLA editors, we select and write about stuff we love and think you'll like too. OOLA has affiliate and advertising partnerships so we may earn a commission if you make a purchase.
Best All Day Basics
Check Latest Price
There's a lot to love about Pact. All of its clothing is made with Global Organic Textile Standard (GOTS)-certified organic cotton, which is unbelievably buttery soft and requires 91% less water to produce than non-organic cotton.
Pact exclusively partners with Fair Trade-certified factories, uses 100% post-consumer recycled paperboard and cardboard shipping materials, and even offers carbon offset shipping. This brand also creates versatile, breathable wardrobe basics that we are obsessed with.
One of our favorite Pact pieces is this casual-chic Fit & Flare Strappy Midi dress. Ultra-flattering and outfitted with a built-in bra and pockets, this dress effortlessly transitions from day to night. With seven colors to buy (er, choose from), you can literally wear this classic piece every day of the week.
Fav Swim Brand
Check Latest Price
Post-consumer materials and nylon waste—old fishing nets, for example—are used to create the 78% recycled polyamide fabric used in Summersalt's swimwear collection. This environmentally conscious brand cleans up the ocean so you can enjoy the ocean in an eye-catching, figure-flattering swimsuit.
Its website also thoroughly describes its three other recyclable fabrics derived from wood and cotton material, so you can know exactly what you're putting on your body and its effect on the planet. Besides, you should focus on other things—like how good you look in this suit.
Summersalt's Marina One-Piece is the ultimate swimsuit, featuring a timeless design with modern, slimming diagonal seaming, a built-in bra, and adjustable straps. It's a great go-to pick for curvy and petite figures alike and comes in nine striking patterns and colors.
Ultimate Denim Pick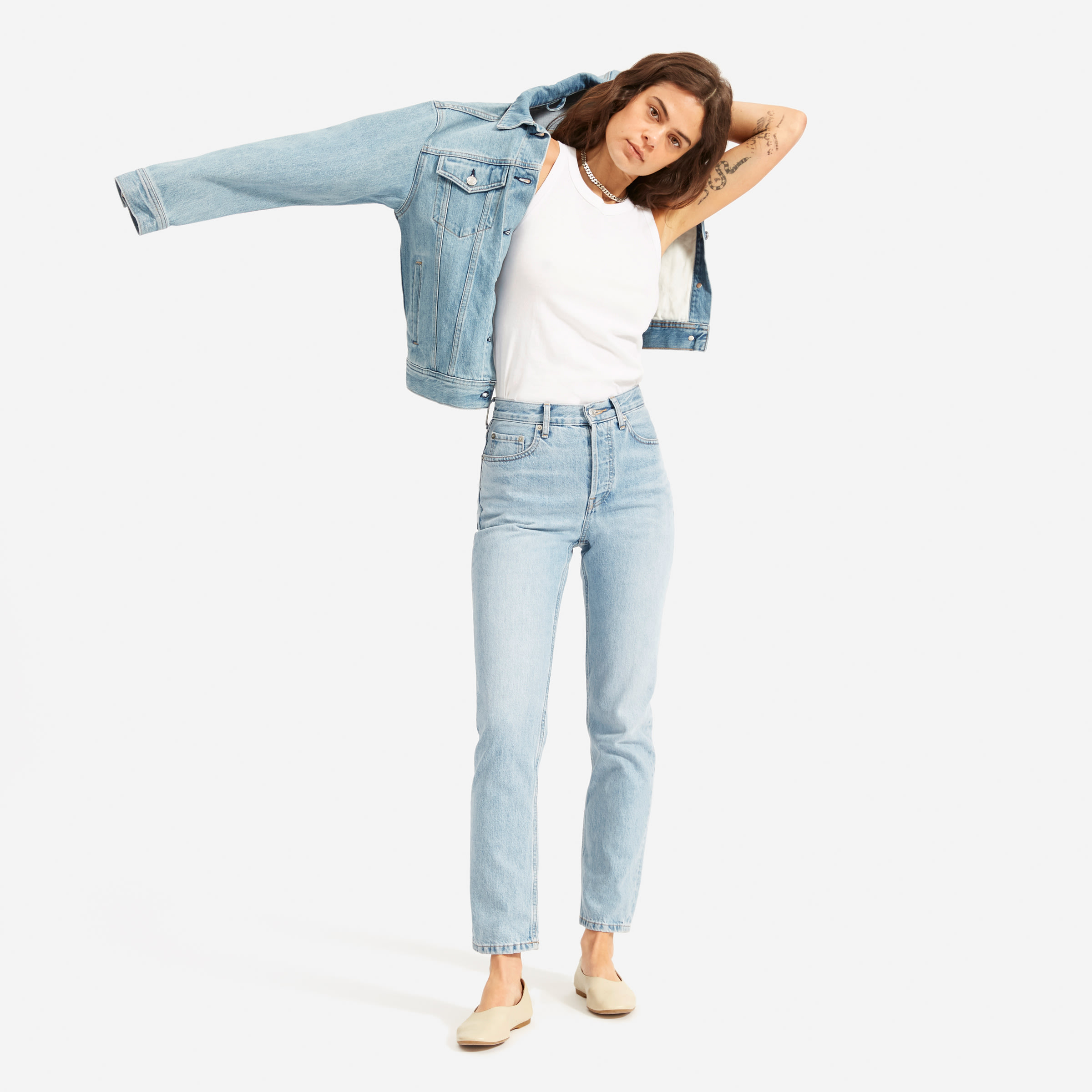 Check Latest Price
The pressing dangers of fast fashion on the environment and women have recently been brought to light by non-profit organizations like Remake. Despite being a trillion-dollar industry, fashion companies overwhelmingly underpay their workers, trapping women worldwide into inescapable poverty.
Additionally, the cheap materials, fast turnarounds, and constant trashing of old trends and surplus products result in more waste, transportation costs, and carbon emissions. Everlane has committed to creating clean, ethically-made clothing with transparent pricing.
Everlane's 90's Cheeky Jean is the quintessential high-waisted, butt-boosting, 100% cotton pant—we're talking holy grail denim. You can learn more about the factory where these incredible jeans were made, how it's able to recycle 98% of its water use, and the building materials Everlane's factory builds from denim byproducts.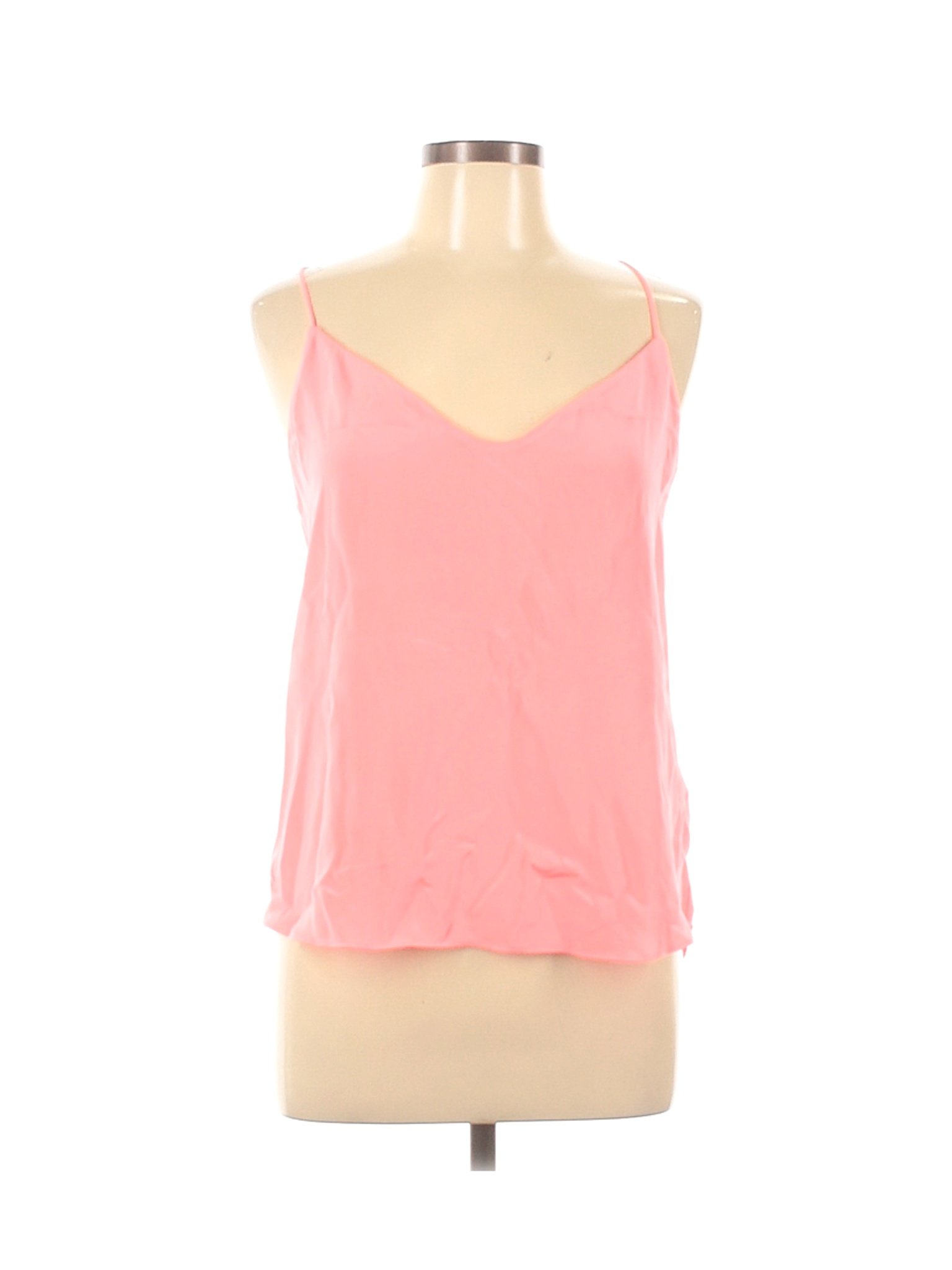 Check Latest Price
An easy way to reduce, reuse, and recycle fashion is by online thrifting. Buying vintage and used clothing online eliminates massive corporations from the supplier-to-consumer equation. This leaves room for small businesses to thrive and the carbon footprint of the entire transaction to shrink.
Online consignment and thrift stores like thredUP take the hours of sifting through Goodwill racks and condense it into an easily navigable website. Honestly, scoring great deals without having to leave bed is the only type of shopping we're interested in these days.
ThredUP is our go-to online source for high-quality basics. Tees, tanks, and other wardrobe essentials can quickly add up, like this silk tank from J.Crew estimated to retail for $98. (For a tank top?!) But from thredUP, you can snag the same tank for just $19.19—a whopping 78% discount.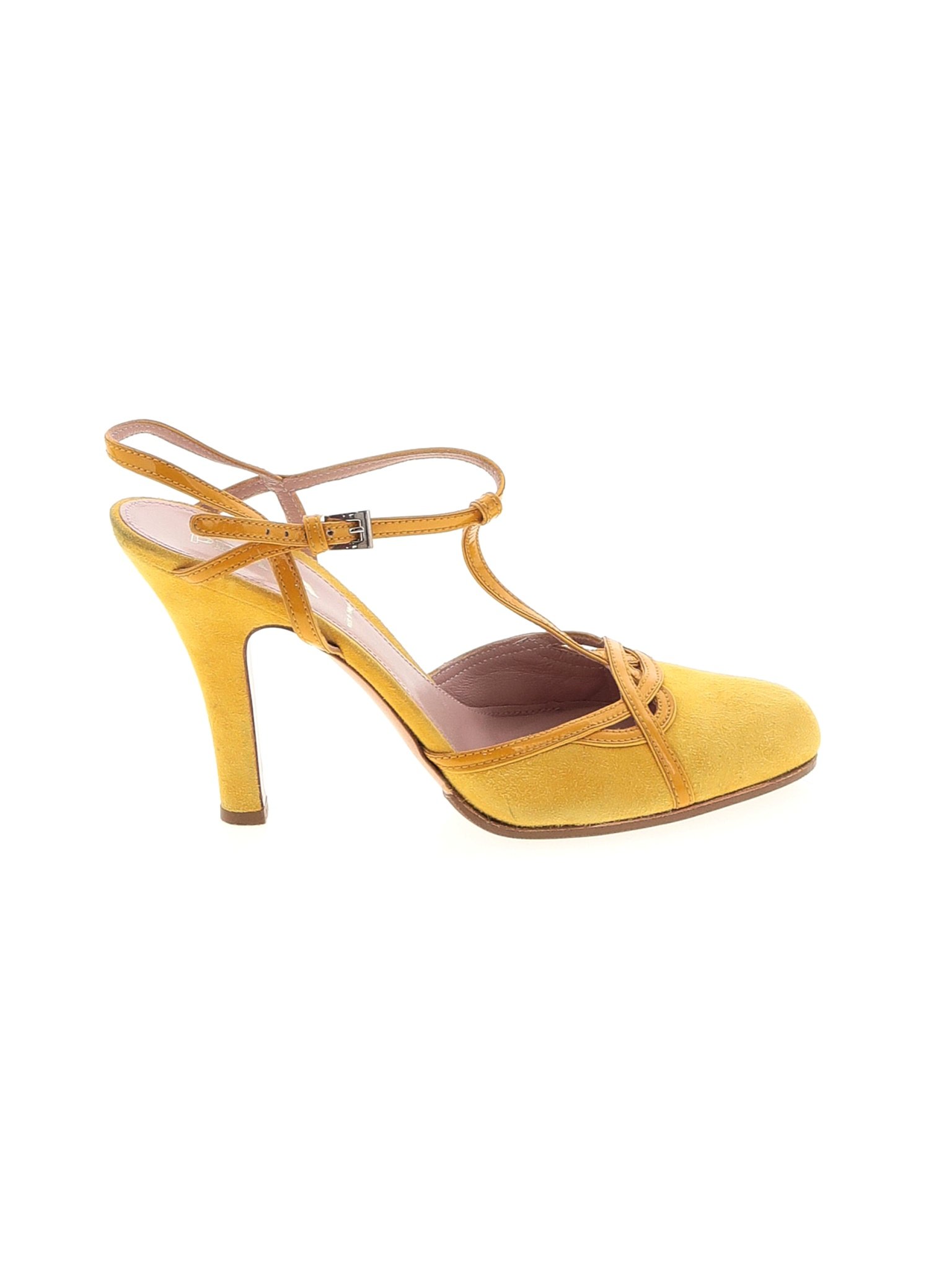 Check Latest Price
If a 78% discount on J.Crew strikes your fancy, you'll love thredUP's extensive designer collection. From Gucci to Alexander McQueen to Stella McCartney, you can find mind-blowing deals on luxury fashion items that will have you pinching yourself to see if you're dreaming (you're not).
These eye-catching Prada pumps would set you back nearly 800 bones in-store. On thredUP, the summery sandals are just under $330. Because looking like a million bucks shouldn't have to cost a million bucks.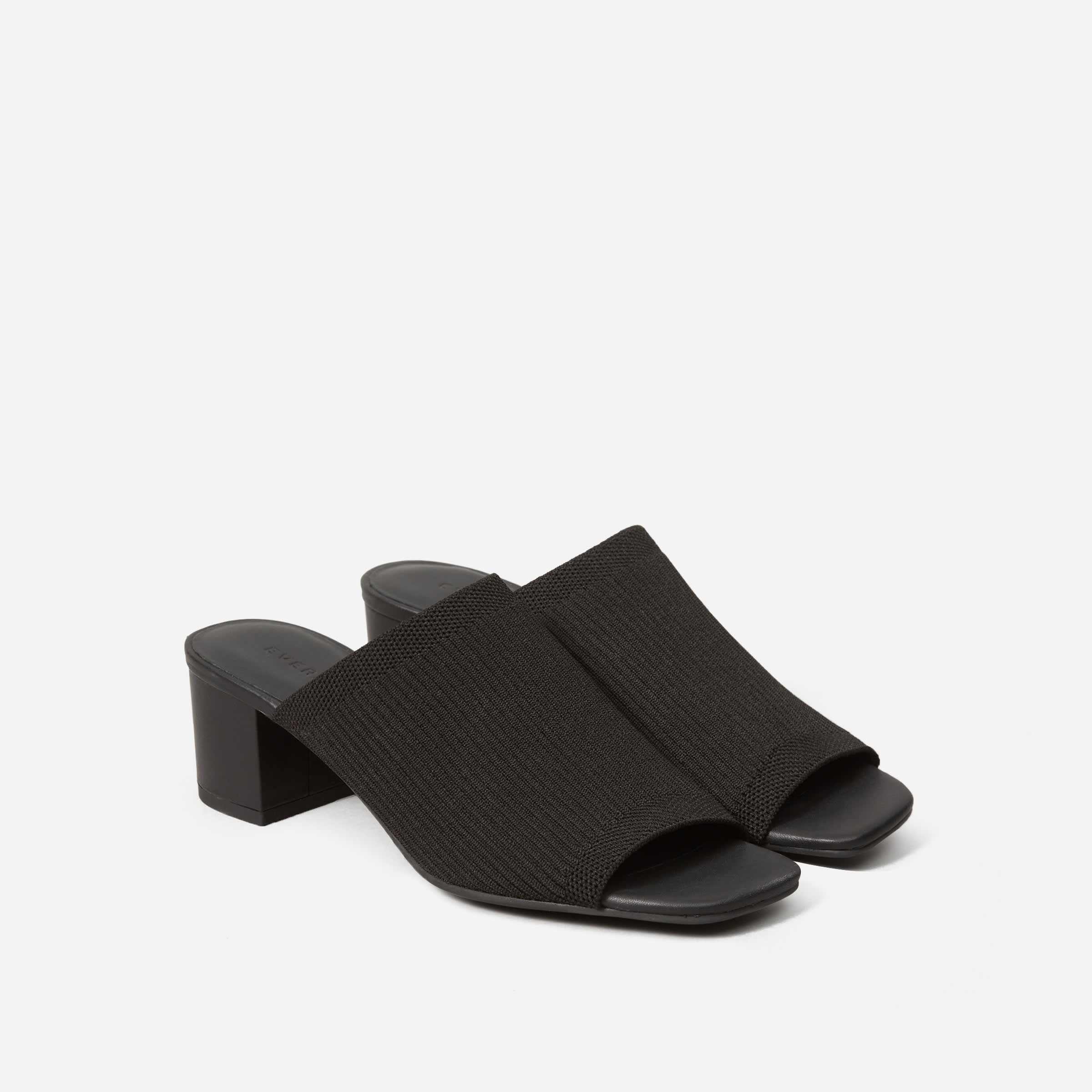 Check Latest Price
When it comes to versatile, comfortable, day-to-night wear, few shoes compare to a classic black mule. Perfect for running errands, date nights, and literally anything in between, these mules from Everlane live up to their name and fit like an absolute glove.
The stylish ribbed upper is soft, stretchy, breathable, and made from recycled polyester. The outsoles are made from recycled water bottles, helping to keep trash out of landfills and diminish fossil fuel dependency.
Check Latest Price
Waste Management Northwest estimates that roughly 4 billion plastic bags are used each year, and the average number of pieces of plastic in each square mile of the ocean is 46,000. In 2007, Baggu started making reusable shopping bags to address this disposable dilemma head-on.
Baggu's standard reusable bag is made from one continuous piece of 40% recycled nylon material. It comes in an outstanding 50 colors and patterns, including midnight fern (pictured), zen Lisa Simpson, and the classic "I <3 NY" logo.
Use Baggu's sustainable bags for groceries, books, workout gear, overnight stays, clothes, and more. These small-but-mighty bags are machine washable, carry up to 50lbs, and fold into a flat 5×5" pouch for easy storage.
Check Latest Price
Pact's Crush Easy Jogger combines the sleek silhouette of slim-tapered joggers with breathable 100% organic cotton, keeping you breezy and comfortable even on hot summer days. The bohemian, crushed cotton texture easily hides wrinkles, making these casual bottoms perfect for all-day wear or stuffing in an overnight bag for last-minute adventures.
Check Latest Price
Summersalt's Feel Free Adjustable Bralette is the next best thing to letting the girls go au naturel. Luxurious, micro-mesh lace fabric feels like a second skin despite being made from recycled plastic water bottles, and the adjustable straps ensure a perfect fit whether it's the first, second, or fifth day you're wearing this cozy bralette.
Check Latest Price
Skinny jeans were recently placed on the not-cool-anymore chopping block, and while we're probably not going to let teens on TikTok convince us to throw out our old faithful skinnies, we're gladly welcoming this new wave of vintage-inspired, wide-legged pant options.
Warp + Weft has been in the denim business for three decades. Their recycled jeans require 10 gallons of water to make compared to traditional jean's 1,500, and the company offers an in-depth look into every step of the manufacturing process.
Warp + Weft's ICN Wide Leg Jean pays homage to the hip wide-leg trend in a true black wash with raw hem and matte black hardware. Consumers also have the option to help provide clean water to those in need through W + W's collaboration with charity: water.
Related Reading