As OOLA editors, we select and write about stuff we love and think you'll like too. OOLA has affiliate and advertising partnerships so we may earn a commission if you make a purchase.
It is possible to satisfy a craving for tasty baked goods without British Bake-Off-level skills. Fail-proof baking kits take the guesswork out of this scientific process, leaving you with perfectly prepared treats every time.
Baking kits are perfect for a homespun date night or making memories with the fam. Try one of these delectable baking kits next time you're craving a warm, homemade treat.
Kid-Friendly
amazon.com
Check Price
No more waiting in the Starbucks drive-thru to get your hands on this iconic dipped treat. Instead, have the Baketivity Cake Pop Kit delivered right to your home, where you and your family can whip up several cake pops while having loads of fun!
Baketivity is one of the leading baking kits for kids. Inspire your children's love for baking with the easy-to-follow, step-by-step instructions with pictures and premeasured ingredients. Baketivity will help your child focus on their culinary skills rather than outside frustrations. Think of Baketivity as training wheels for baking.
amazon.com
Check Latest Price
Baking bread seems as if it should be easy, with humble ingredients such as flour, water, salt, yeast, and other various components. Yet, bread baking is much more complicated, a delicate science that takes time to master. Since baking bread is not always foolproof, a bread baking kit with premium accessories will help take anyone's bread taking skills to the next level.
Begin your bread baking adventures with Trailblaze's Complete Bread Proofing Set. The set comes complete with two shaped banneton baskets that will help produce beautifully formed loaves with crispy crusts every time!
Rainbow-tastic
williams-sonoma.com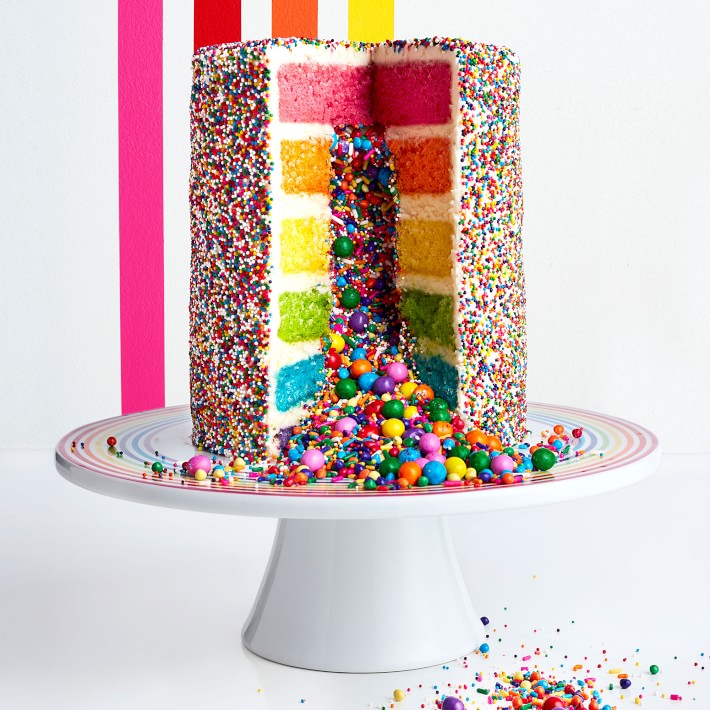 Check Price
redvelvetnyc.com
Check Latest Price
Red velvet desserts are undeniably one of the most decadently sinful sweets. With a ruby crimson hue and smooth chocolate flavor, it's not difficult to understand why red velvet is a fan favorite.
Red Velvet NYC takes the guesswork out of baking by providing some of the best gourmet recipe kits available, delivered straight to your door. Learn how to make Red Velvet NYC's namesake dessert, red velvet cupcakes, a New York classic smothered in rich cream cheese frosting.
williams-sonoma.com
Check Latest Price
Out of This World Tasty
fave.co
Check Price
Get ready to bake up some of the best donuts in the universe with Foodstirs' Out of This World Donut Kit. Be mesmerized by the iridescent organic glaze and plant-based dyes that give these vivid donuts their cosmic appearance. Foodstirs' donut kit includes everything you need from the donut mix to the icing and donut pan!
amazon.com
Check Latest Price
Who doesn't crave a giant Cinnabon cinnamon roll from time to time? Learning how to recreate the perfect ooey-gooey cinnamon buns takes time and practice. When you're craving warm sticky cinnamon buns now, reach for Baketivity's Cinnamon Bun Kit. You'll end up with delicious, rich cinnamon rolls every time!
Baketivity offers fun baking kits for the whole family, especially for kids. Children will enjoy helping out in the kitchen and learning new skills while baking delicious treats. Watch your child's confidence grow as they become more eager to play a valuable role in mealtime and snack prep.
tidd.ly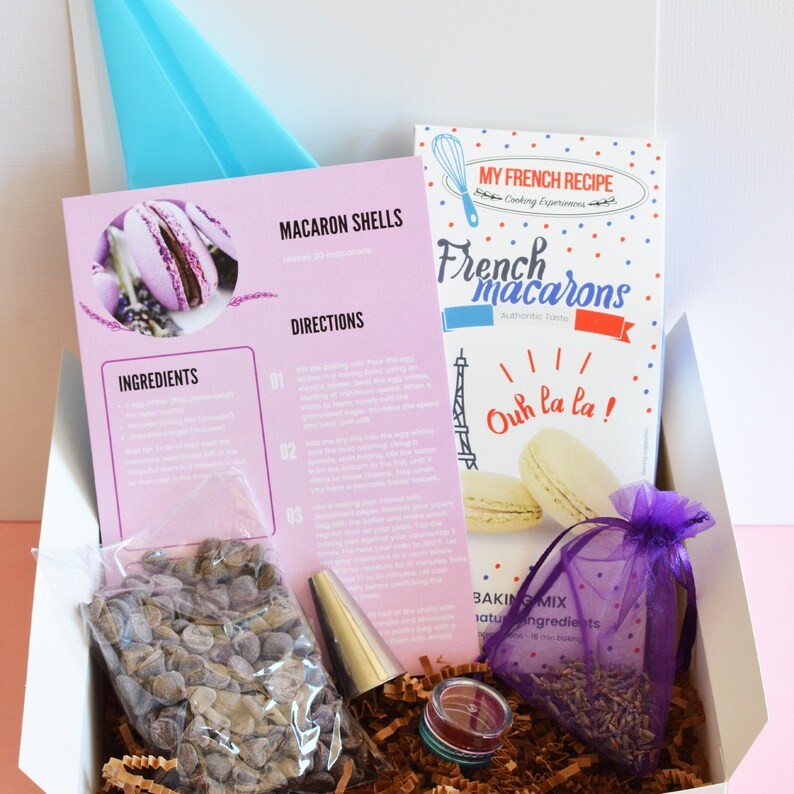 Check Latest Price
Macaron making is not an easy process, which is why these sweet confections are more expensive than your average cookie. Mastering the art of making French macarons takes dozens upon dozens of attempts. For a foolproof macaron making experience, might we suggest giving this stunning macaron baking kit from My French Recipe on Etsy a try?
tidd.ly
Check Latest Price
RullaPulla has created unstoppable magic in its online baking kit shop—complete with copycat Levian bakery-style cookies and a beginner's white bread baking kit. Still, nothing quite compares to the cult-like favorite: the sweet cardamom braid baking kit. The sweet cardamom braids are described as "joy in a box." Success is guaranteed, or you can get your money back!
RullaPulla's easy-to-follow braided bread kit includes step-by-step instructions, plus 24-hour support, non-perishable premium ingredients, parchment paper, and storage bags. This incredible bread baking kit will help boost your self-confidence as you continue to work on your bread making skills.
Related Reading