As OOLA editors, we select and write about stuff we love and think you'll like too. OOLA has affiliate and advertising partnerships so we may earn a commission if you make a purchase.
Best Overall Diapers
Check Latest Price
Pampers Swaddlers disposable baby diapers have long topped the best baby diapers list for many years! Pampers Swaddlers are outfitted with comfortable soft flexi-sides that won't irritate your child's delicate skin. The flexible fit will reduce blowouts and leakage, and the wetness indicator is a handy alert for new parents learning about regular diapering. Pampers Swaddlers Newborn design also provides a comfortable space for your baby's umbilical cord.
Best Overnight Diapers
Check Latest Price
Not all babies will require overnight diapers, but some parents will experience the dread of changing not only a midnight diaper but the whole kit and caboodle. We promise you, that'll get old real quick. Arm yourself and your baby's bottom with the best overnight diapers!
The Huggies Overnight Diapers offers the most overnight absorbency with 12-hour protection. Extra-grippy tabs reduce leakage and help with a secure fit. We recommend sizing up when purchasing overnight diapers to ensure an extra boost in absorbency and maximize dryness.
Best Cloth Diapers
Check Latest Price
Going green with your baby doesn't have to be a daunting task. Bambino Mio offers new parents the Miosolo! A simple, stylish, and ultra-soft all-in-one cloth diaper that's just as convenient and easy to use as a disposable diaper.
Yet the Miosolo, one-size cloth diaper will grow with your baby from birth to potty training! In addition to their unique grow with your baby system, the Misolo is also one of the easiest cloth diapers to clean, with its handy pull out tab system. Remove the inner soiled core from the cloth diaper and toss into the laundry.
Check Latest Price
Bambo Nature's soft, eco-friendly, ultra-absorbent diapers will minimize your child's risk of developing allergies and diaper rash. Free of harmful chemicals and perfumes, Bambo Nature has been called the "best buy for disposable diapers" by ethicalconsumer.org. Bambo Nature has earned the Danish Asthma and allergy certification, the Nordic Swan Ecolabel, and is dermatologically-tested and FSC-certified.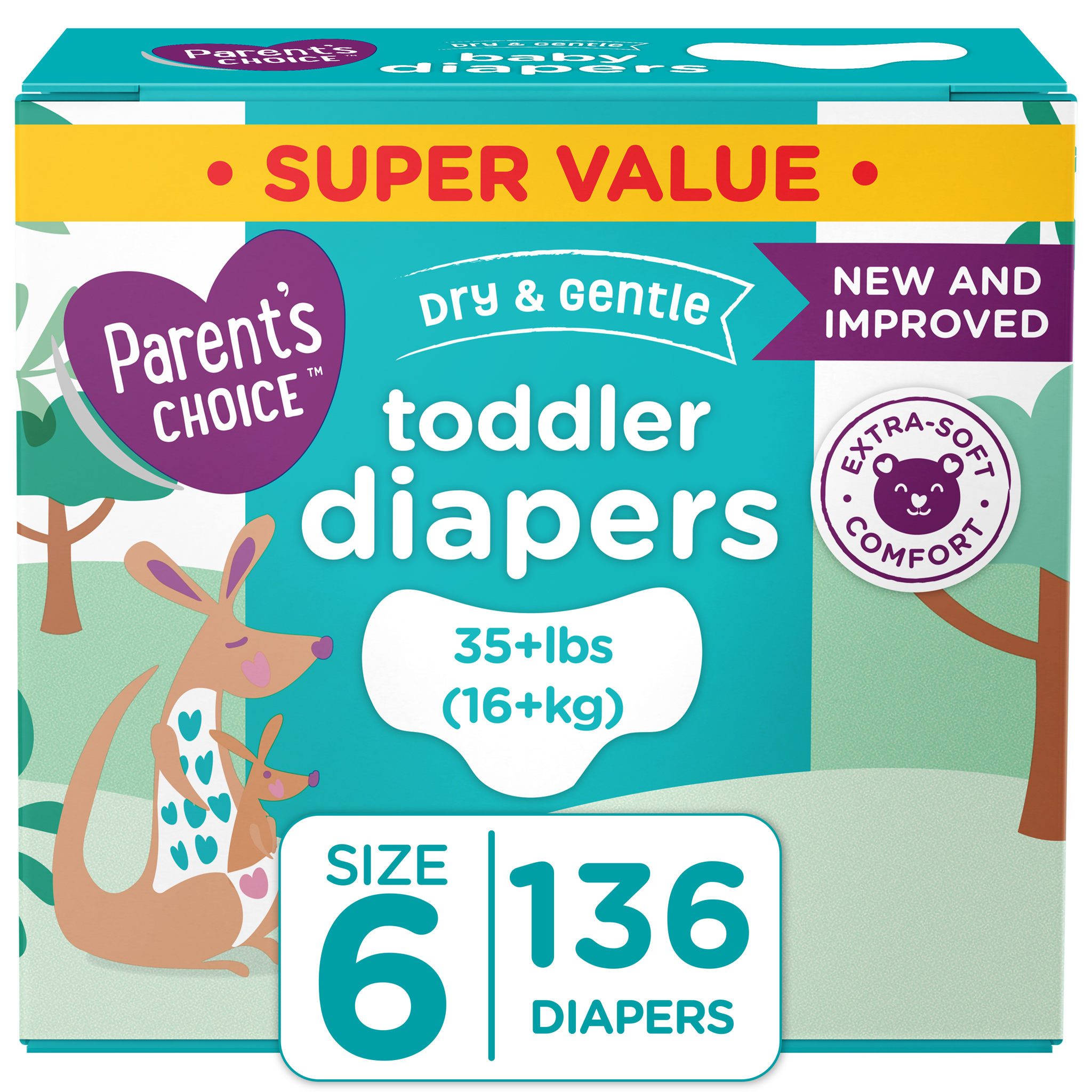 Check Latest Price
Parent's Choice diapers can undoubtedly hold their own against the big-name brands! A solid choice for parents looking for an affordable diaper option. Parents Choice diapers are affordable, absorbent, and made with natural latex, lotions, and perfumes, to be gentle on babies' skin.
Check Latest Price
The term organic diaper can often be misleading. Parents will found countless diapers advertising high-quality materials that are eco-friendly, natural, and safe for your child, touting them as organic when, in reality, they're not. Organic diapers will have materials that are made from cotton or bamboo fibers that are more biodegradable than the everyday standard disposable diaper.
Andy Pandy diapers are the best organic diapers currently on the market. Andy Pandy is made from the highest quality premium materials, such as naturally hypoallergenic and antibacterial biodegradable bamboo. Andy Pandy diapers will protect your child's skin while providing ultimate absorbency and comfort.
Check Latest Price
We consider Pampers Swaddlers to be the gold standard for diapers when choosing a diaper for your baby. Parents looking for a comforting start for their precious newborn, look no further than Pampers Pure Protection Diapers for the best newborn diapers.
Free of chlorine bleach, fragrance, lotion, parabens, and EU 26 allergens, parents can be rest assured that their child's sensitive baby skin is safe and secure in the number one trusted brand of diapers, Pampers.
Check Latest Price
Honest has been deemed as one of the best subscription diapers for busy families. Babies go through a lot of diapers; why not skip the hassle of running out, and have those diapers delivered right to your front door? Some parents would even say that Honest diapers are similar to cloth diapers, with their ultra-soft feel, fashionable patterns, and eco-friendly material. If you're not ready to take the subscription plunge just yet, you can order a box of Honest diapers from Amazon.
Check Latest Price
While not all parents find pull-up diapers as a necessary step in the potty-training process, some will find that pull-ups are precisely what their toddlers need to transition away from diapers.
Pampers Easy Ups have consistently ranked as one of the top-selling pull-ups for their ease of use, leak protection, and comfortable design. Easy ups also feature cartoon characters your children love and recognize, making potty training fun and exciting. Parents will also appreciate the easy-tear sides which make for fast removal in case of an accident rather than other brands that may have no such feature.
Check Latest Price
As your baby grows older, they'll start moving and grooving. With baby on the move, you may begin to notice the once reliable diaper brand you know and love no longer holding up. It's time for a change, for you and the baby!
Crawling babies need diapers that move with them! The best diapers for crawling babies feature accordion waistbands, contoured leg fittings, strong grip holders, ultra comfort, and most importantly, super absorbency.
Huggies Little Movers Baby Diapers are the best diapers for the most active babies! Specifically designed for babies on the move, Huggies Little Movers the number one fitting diaper features double grip strips and a contoured shape that moves with your child, reducing accidents of any kind!
Check Latest Price
Whether you're taking your baby for a dip in the backyard pool or going on vacation, you'll need to pack the best swim diapers, and Babyganics Swim Pants have you covered, literally.
Babyganics swim diapers offer a unique technology not seen amongst other traditional swim diapers currently on the market. Along with their natural, eco-friendly properties, Babyganic swim diapers also provide UPF 50 protection and color-changing technology. The color-changing design alerts parents when it's time to reapply sunscreen and change the baby's diaper. Like most swim diapers, parents will find them seemingly simple to put on but somewhat tricky to remove after becoming wet.
Related Reading