As OOLA editors, we select and write about stuff we love and think you'll like too. OOLA has affiliate and advertising partnerships so we may earn a commission if you make a purchase.
Top Pick
Check Latest Price
I never knew how fantastic sound machines were until I was on vacation with my 6-month-old. Cooped up in a hotel room with my husband, and my son, we would turn the sound machine on at night to help him sleep– and I fell in love. The blanket of sound that filled the room, relaxed and helped me fall asleep quickly.
This is one of the best-looking sound machines on the market. If you're worried about ruining your room's aesthetic with a strange-looking piece of tech next to your bed, this is the perfect solution. However, the SNOOZ machines are much more than good-looking. This machine features non-looping white noise, perfect for the attentive among us who comes to expect when the loop is coming. The sound comes from a real fan inside the machine, and it features ten different tones for people of all ages.
Check Latest Price
If you're spending your nights tossing and turning on a pillow that is too flat or too thick, it can take a toll on your body. Meet the world's most adjustable pillow! Made from both memory foam and microfiber, each pillow arrives with an extra bag of fill that you can add to your pillow to find the right balance of support and comfort.
The best part– if you don't love it after 100 nights, return it for a full refund, no questions asked.
Check Latest Price
Medical research has shown that sleeping under weight can bring naturally deeper sleep cycles, allowing us to feel revitalized and better rested overall.
Weighted with nothing but layer upon layer of organic cotton, the Cotton Napper is a highly breathable, luxurious feeling weighted blanket, ideal for all seasons. The Napper's hand-knit design ensures the weight of the blanket is always evenly distributed– something that fillings in other weighted blankets often miss.
Check Latest Price
Listening to meditation or sleep apps before bed can be a great way to help you fall asleep naturally. However, if you are a side sleeper, earbuds can get pretty uncomfortable. These SleepPhones are a perfect solution to that problem.
The ultra-thin flat headphone speakers are comfortable enough to wear while lying down or sleeping on your side. The material is breathable, hypoallergenic, and doubles as an eye mask and is machine washable thanks to removable speakers.
Best App
Check Latest Price
There are tons of sleep and meditation apps on the internet, but nothing quite like Brain.fm. Brain.fm was created by artists, guided by neuroscience, and is backed by scientific studies.
The tracks that are produced are ongoing, some lasting for several hours at a time. The songs are all gently engaging and free from lyrics, sudden bursts, or loud sounds. Their goal is to help listeners achieve desired mental states such as focus or sleep.
Also Consider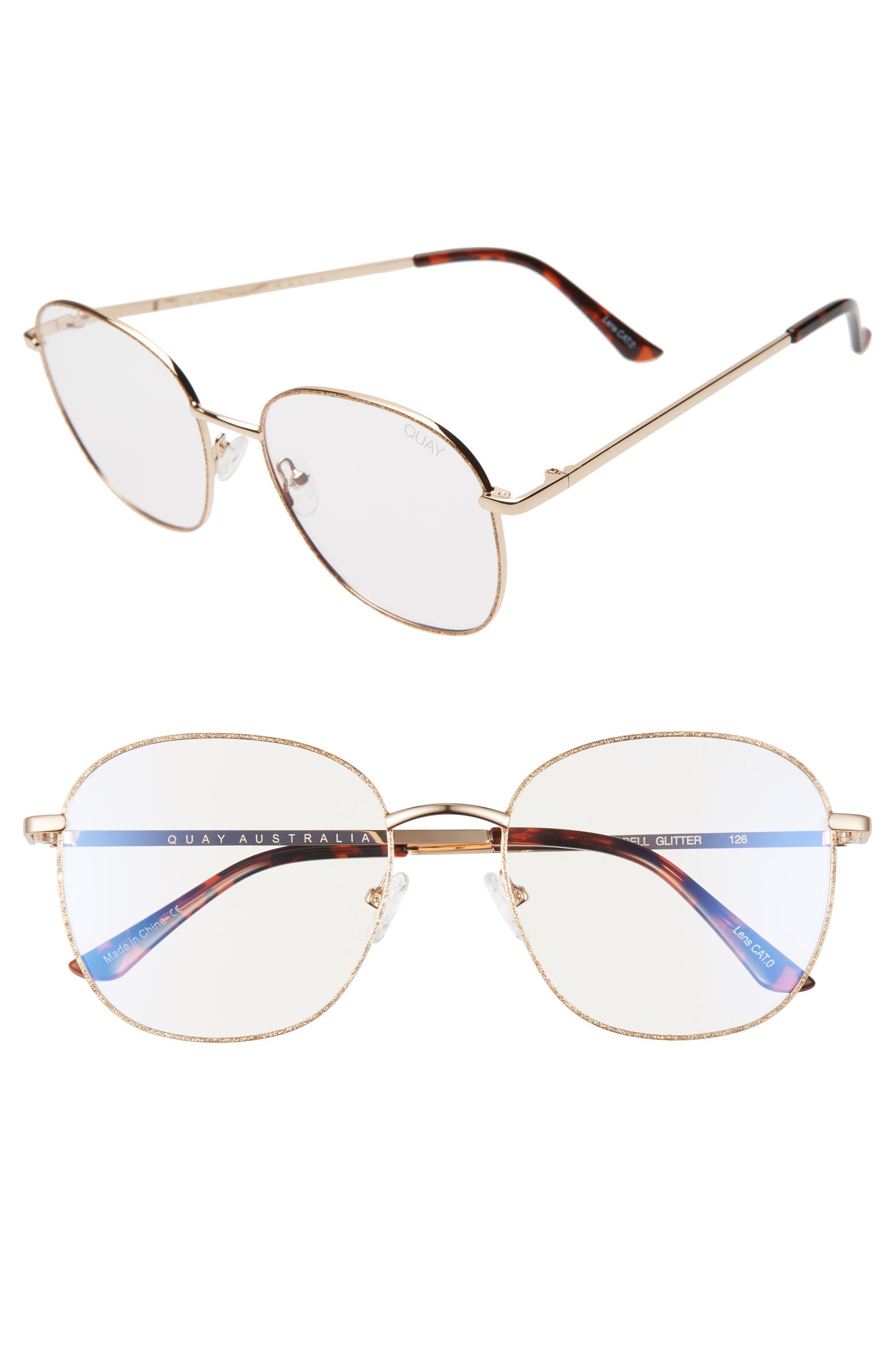 Check Latest Price
If you're anything like me and find yourself staring at a computer all day and then scrolling yourself to sleep at night, the overexposure to artificial lighting and electronics may be contributing to your sleep problems. Studies have found that these devices emit light of a blue wavelength, which can trick your brain into thinking it's daytime, and therefore inhibit your body's natural melatonin production.
Designed in partnership with Chrissy Teigen, these lightweight glitter-infused aviators are fitted with lenses that block blue light. The style is flattering on most face shapes, and the glitter on the frames adds a bit of glam.
Check Latest Price
The feeling of new, clean sheets is one of the absolute best– and can help you get a better night's sleep. The Brooklinen Luxe Core sheets are soft and luxurious feeling, beautifully colored, and precisely what you would expect for the price.
The material is 100% long-staple cotton, and the set comes with one fitted sheet, one flat sheet, and two pillowcases. The sheets are also OEKO-TEX certified, which means they're good for you and good for Mother Earth. One of my favorite parts– they have little tags telling if it's the long or short side!
Check Latest Price
Many users of CBD oil have reported that it helps them to fall asleep, stay asleep, and wake up feeling refreshed. While effectiveness can vary from person to person – there have been studies that show CBD oil can help reduce insomnia.
Full Spectrum Tincture can be consumed by placing it under your tongue, using it in food– or even adding a few drops to a favorite smoothie recipe.