As OOLA editors, we select and write about stuff we love and think you'll like too. OOLA has affiliate and advertising partnerships so we may earn a commission if you make a purchase.
Best Flavor Variety
Check Latest Price
The Unexpected Contender
Check Latest Price
Yes, you read that right—McCormick's imitation bacon pieces are just that: imitation bacon. A quick look at the ingredients list shows that all of that bacony flavor comes from flavored, colored, textured soy crumbles.
So go ahead, sprinkle some "bacon" on your next salad, a bowl of creamy potato soup, or a fully loaded baked potato. No sweet piggies were harmed in the process of making these bits.
Check Latest Price
Take it all the way back to the schoolyard days when a mouthwatering strip of Fruit by the Foot was the highlight of a 30-minute lunch period.
While there are artificial dyes and sugar that can be questionable for stricter vegans, you can enjoy all three feet of fruity, tart flavor knowing that no direct animal byproduct was used to make this novelty snack.
Check Latest Price
Salty food lovers rejoice; there are plenty of easily accessible, vegan-friendly chip options. One particularly popular brand that also happens to be plant-based is Lays, but be wary: only certain flavors are considered vegan.
Other popular plant-based chip options include certain flavors of Ruffles, Pringles, and Doritos.
Check Latest Price
Girl Scout Cookie season is upon us, and depending on which manufacturer your cookies come from, there are several tasty vegan Girl Scout Cookie options. Lemonades, Peanut Butter Patties, Thanks-A-Lots, and Chocolate Covered S'mores from ABC Bakers are all vegan.
If you're in a Little Brownie Bakers geographical zone, don't worry—Thin Mints made by either manufacturer are 100% vegan.
Check Latest Price
Check Latest Price
While we're on the subject of chocolate, the gourmet chocolate brand Lindt offers an array of accidentally vegan candy bars—because no one is immune to a hankering for something sweet.
Sticking with a cacao percentage of 70% or more is your best bet, as anything sweeter (i.e., milk chocolate) will likely contain dairy products.
Check Latest Price
Preferred Pop-Tart flavors are often defended with the same veracity as one would defend their own namesake, so if unfrosted pop-tarts sound like heresy to you, keep on scrolling.
However, if you're willing to try a Pop-Tart of the unfrosted variety, you'll be pleased to know that unfrosted brown sugar cinnamon, blueberry, and strawberry pop-tarts are all completely vegan. (And just as good as frosted, no matter what the naysayers think.)
Check Latest Price
Gummy-like candies are often non-vegan due to the inclusion of gelatin. Twizzlers don't contain gelatin, making them a worthy contender of PETA's list of vegan-approved candies. Still, they contain other questionable ingredients like palm oil and artificial dyes, so it's up to you whether you include these in your vegan snack arsenal.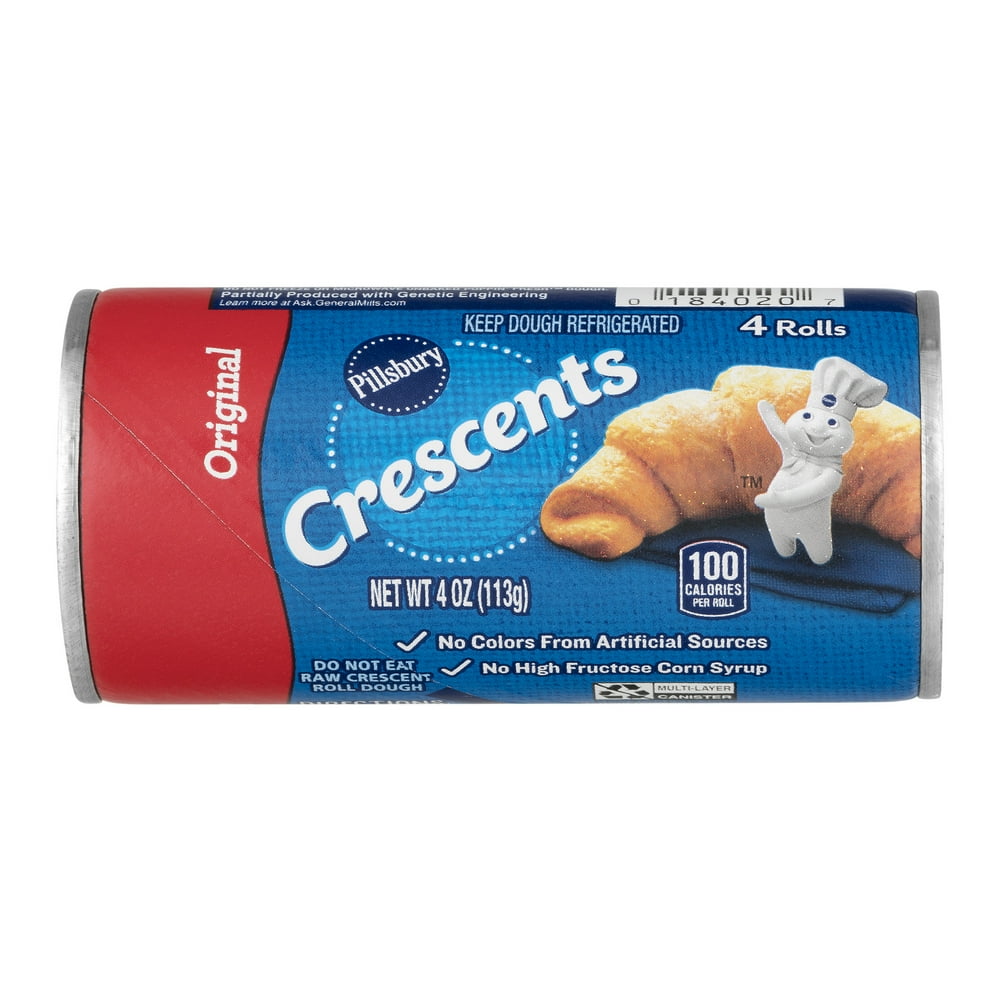 Check Latest Price
Believe it or not, Pillsbury Crescent Rolls' buttery flavor isn't made from butter at all—Pillsbury uses hydrogenated palm oil instead due to its longer shelf life. And while not all of Pillsbury's recommended crescent roll recipes are vegan-friendly, they're a great jumping board for thinking of new, plant-based delicacies.
Check Latest Price
Okay, we would be remiss if we spent this whole time talking about junk food. If you're looking for a quick vegan snack with a bit more to offer in the nutrition department, consider Clif bars.
They're packed with protein, stick to your belly for a long-lasting "full" feeling, and most of their traditional flavors are completely plant-based.
Check Latest Price
Alright, back to the good stuff. A common misconception about vegan diets is that there are no baked goods allowed. However, Duncan Hines makes a wide range of boxed cake mixes and frostings that are 100% plant-based.
Vegans can't eat cake?! Pish posh—we just use applesauce. If necessary, add your preferred milk substitute, and you've got yourself a delectable vegan dessert in less than an hour. Nice.
Check Latest Price
Ah, Ritz crackers, the buttery, blank canvases of the snack world. All the traditional flavors of Ritz—original, roasted vegetable, whole wheat, and everything—are 100% plant-based, meaning you can enjoy a wide variety of savory vegan snacks by pairing your Ritz crackers with homemade hummus, balsamic bruschetta, or avocado spread.
By "For The Most Part," We Meant…
Not all vegan diets are equal, and what could be considered completely kosher by one vegan could be considered animal-based by another. This is in part due to the use of bone char in mass-produced sugar, environmentally-damaging palm oil, and other artificial ingredients.
For many people, especially those starting their plant-based journeys, it can be overwhelming and frustrating to draw the line at these harder-to-see ingredients. As long as it doesn't explicitly contain meat or dairy, that's enough for many budding and mature herbivores.
With that in mind, we can't decide your vegan journey for you. Approach these snacks as you would any other facet of your diet. If there's an ingredient that doesn't sit well with you, don't eat it! The Vegetarian Resource Group and PETA are excellent online resources to track specific products' manufacturing processes and sustainability practices.
Related Reading