As OOLA editors, we select and write about stuff we love and think you'll like too. OOLA has affiliate and advertising partnerships so we may earn a commission if you make a purchase.
Dog Mom Pride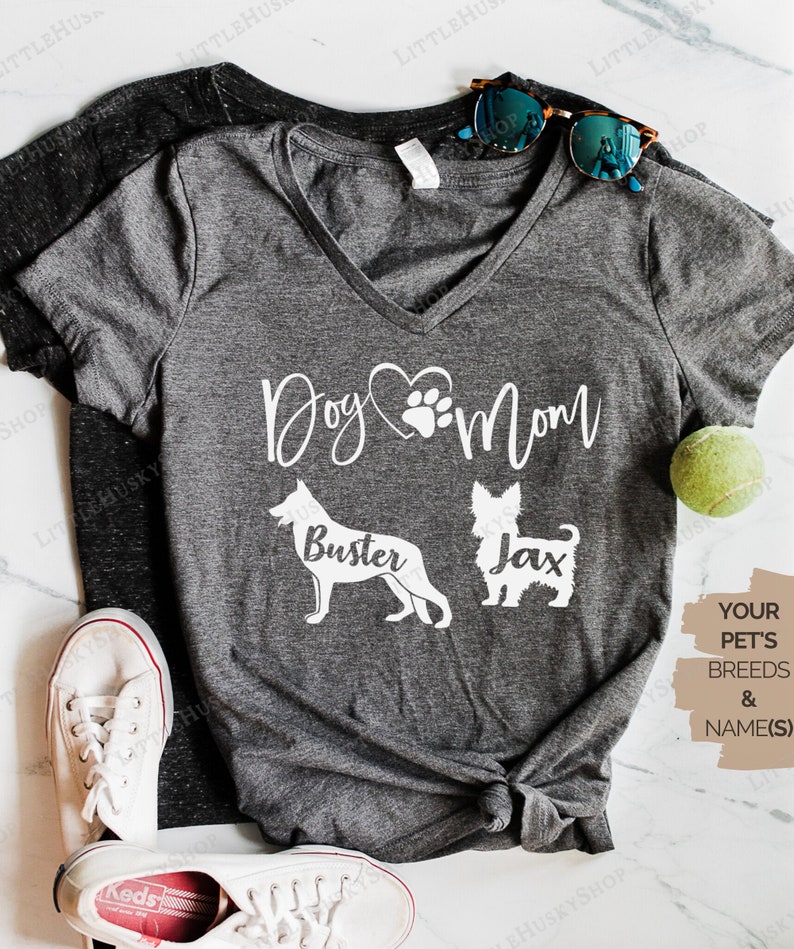 Check Latest Price
Fur mamas will fall in love with this adorable Personalized Dog Mom Shirt! Not only is this shirt super chic and made from a soft, comfy cotton, poly blend. But dog moms can also proudly show off their beloved fur baby's name and a silhouette of their breed!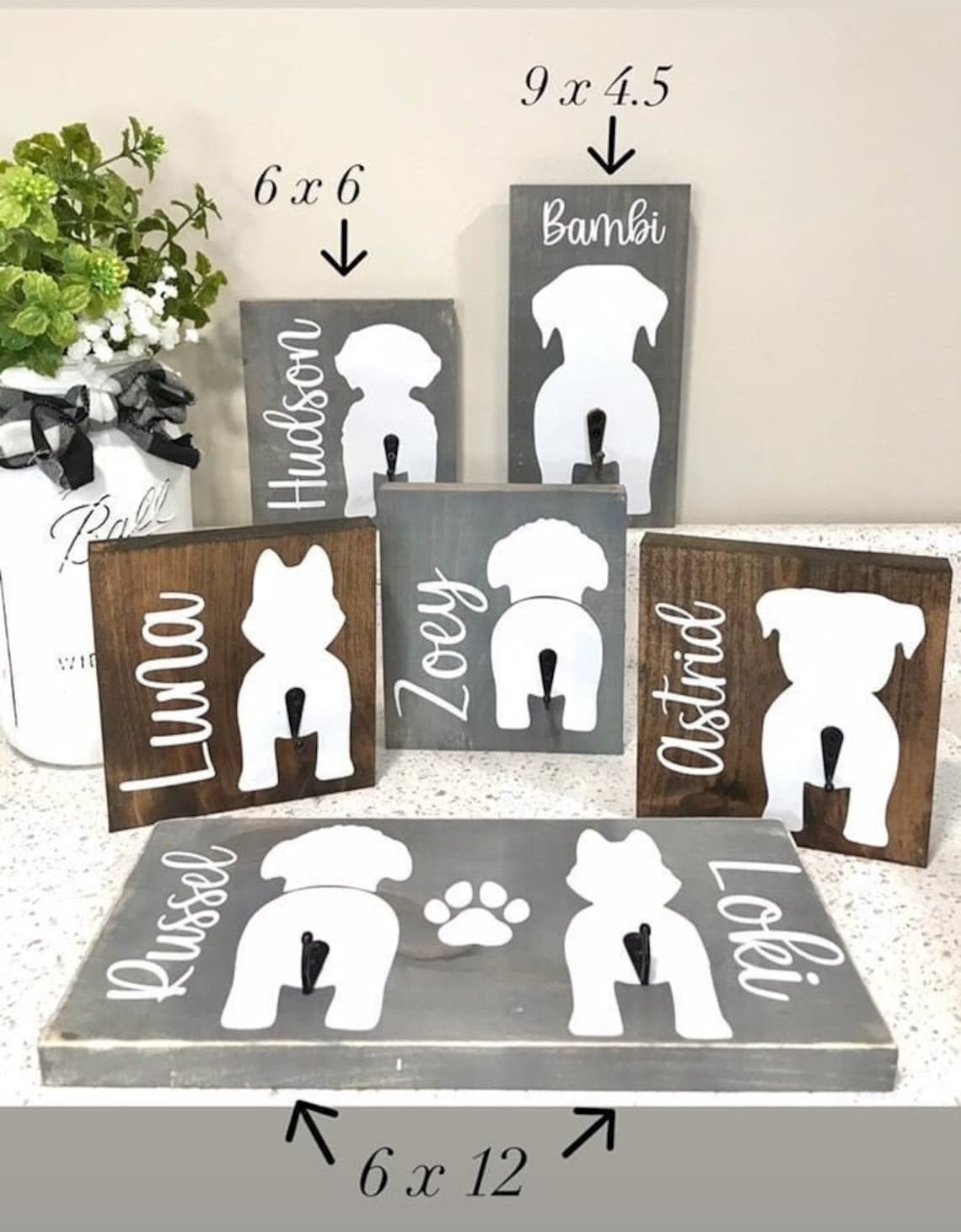 Check Latest Price
Your dog mom friend may have a place to stash her fur baby's dog leash, but we can assure you it's not as anywhere as cute as the Dog Butt Leash Holder. Give her a chuckle and the pawfect place to hang her fur baby's leash with this funny and functional dog leash holder! Choose the image of the type of dog and a dog leash hook.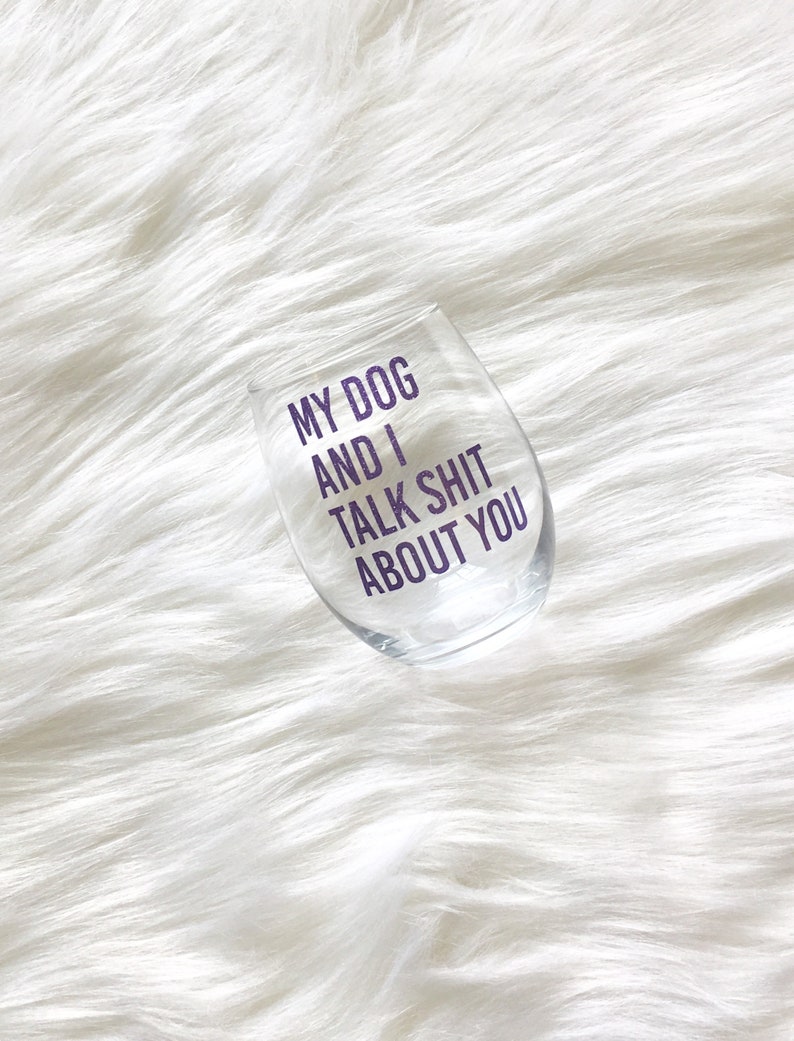 Check Latest Price
Dog mom life can be ruff. But thankfully, when you need to dish the dirt, every fur mom knows that dogs can keep secrets better than any human. Gift this hilariously honest, " My Dog And I Talk Shit About You," stemless wine glass sipper to your dog-loving mama.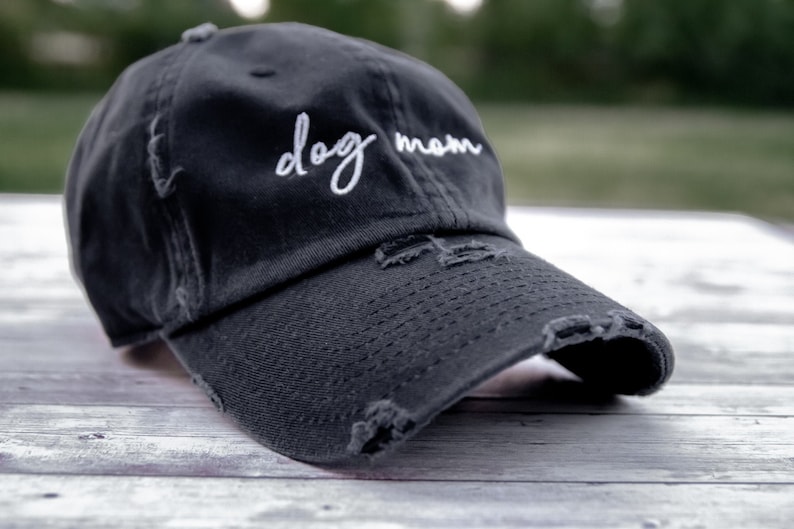 Check Latest Price
A summer must-have, for a fun day at the beach, a quick jaunt at the dog park, or a ball game, this Dog Mom Distressed Baseball Hat is absolutely pawesome with its comfy look and worn feel. The dog mom hat is durable and lightweight and comes with an adjustable metal buckle back closure for additional comfort.
Check Latest Price
Fans and newcomers to Willow Tree figurines will be delighted with Susan Lordi's hand carvings. The Willow Tree Adorable You is a cast and hand-painted from Susan's Orginal carving from her studio in Kansas City, MO. Celebrate the dog mom in your life with this beautiful heartfelt figurine which expresses the unconditional love, and bond between pet and owner.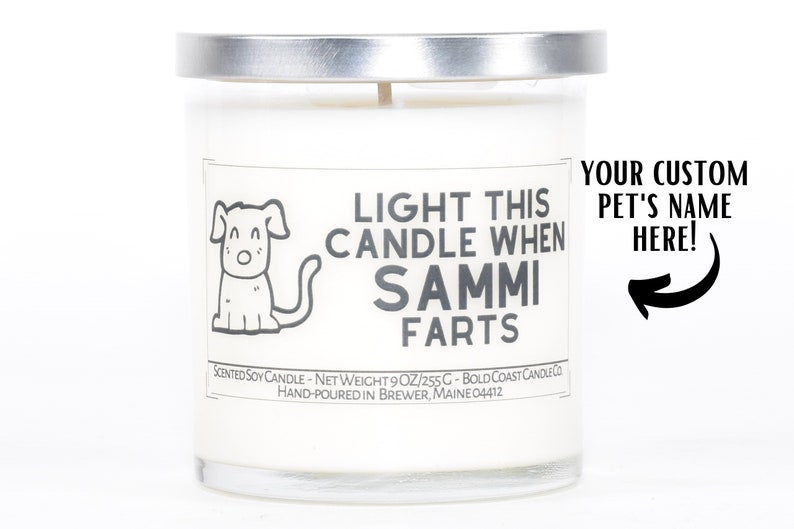 Check Latest Price
Dog farts can be lethal. For dog moms who like to keep the stank to a minimum, arm them this Mother's Day with this hilarious, yet helpful Light This Candle When The Dog Farts candle. Choose from various scents, from a cozy sweater, cinnamon rolls to banana nut bread, all arguably better smelling than dog farts.
Check Latest Price
For the dog moms aspiring to have their fur babies become TikTok's most popular dog, or wishing to take more Instraworthy shots, gift them this handy Pooch Selfie The Original Dog Selfie Stick Smartphone Attachment.
The Pooch Selfie The Original Dog Selfie Stick Smartphone Attachment makes it easier to snap those memorable moments with your four-legged friend without the worry of constant movement. Grab Fido's attention with the Pooch Selfie squeaking tennis ball for a special Mother's day moment they'll never forget.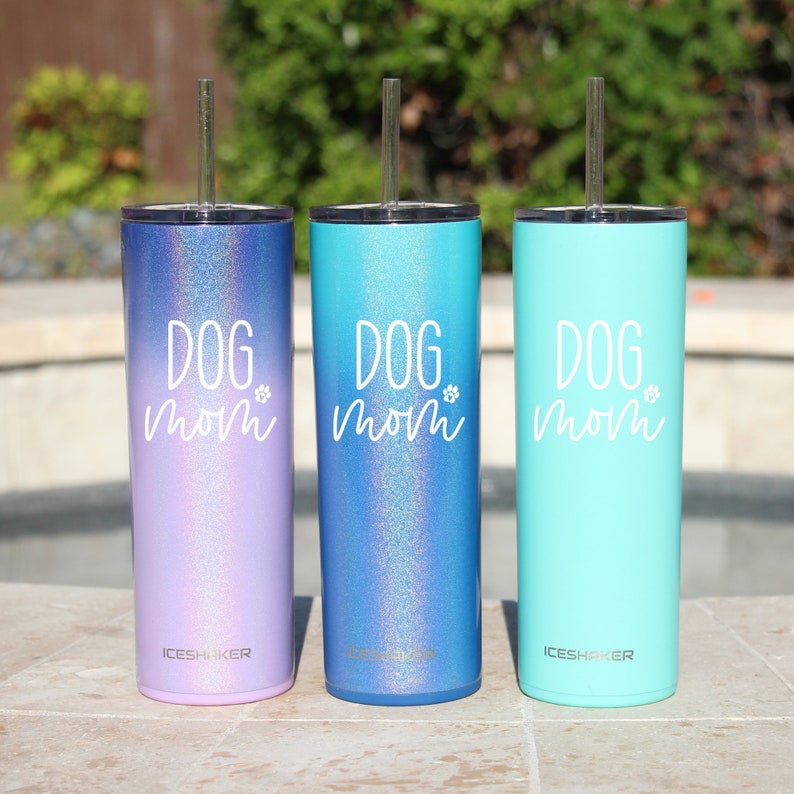 Check Latest Price
Gift this stylish Dog Mom Stainless Steel Iceshaker Tumbler for the perfect Mother's Day doggo gift. Fill with small goodies for Fido or gift cards to their favorite pet store, like Chewy. Tumblers make for a thoughtful gift that can be used every day to celebrate the dog mom life in style.
Check Latest Price
Does your fur mama friend suffer from separation anxiety? Is she constantly concerned about how her fur baby is doing when she steps out? Perhaps she just adopted a new pup, and she's worried about the neighbors if the puppy is an anxious barker. Relive her trouble with the Furbo Dog Nanny, the number one bestseller in pet cameras!
Dog mamas can see, talk, and toss treats with Furbo, as well as receive barking alerts. The Furbo Dog Camera is also conveniently compatible with Alexa. Give the gift of stress relief this Mother's Day with Furbo!
Check Latest Price
For the busy, hard-working dog mamas on your Mother's Day gift list, surprise them with the PetSafe Eatwell 5-Meal Automatic Dog & Cat Feeder. Fur mamas will never have to worry about rushing home to ensure Fido gets their meal on time. They also never have to worry about their furbaby going hungry when they're unexpectedly working late at night.
The PetSafe Eatwell Feeder holds five cups of dry food and will fill the feeder trays with kibble at designated times during the day or night when Fido needs to eat.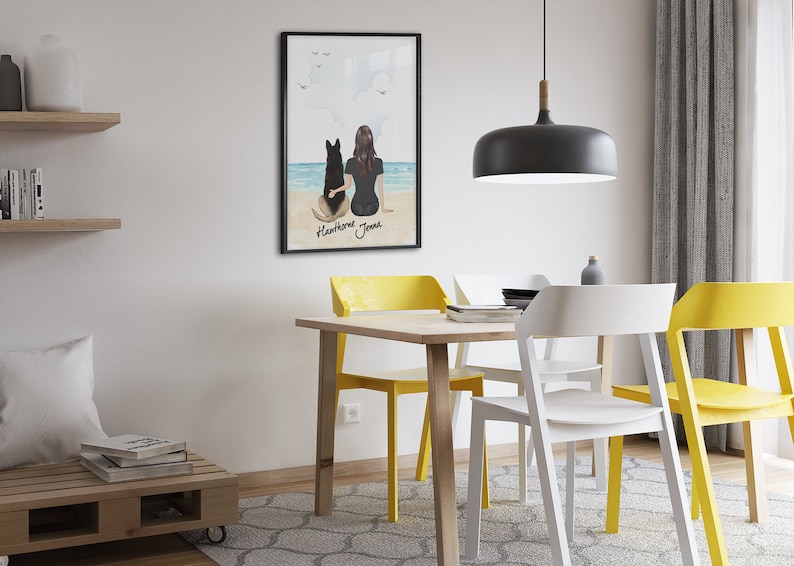 Check Latest Price
Honor the wonderful dog moms in your life this Mother's Day with a one-of-a-kind Custom Dog Mom Print. Personalize the design by customizing the background image, hairstyle, outfit, and dog avatar along with names to make it fit their unique personality. We guarantee this thoughtful artwork of a woman and her four-legged best friend will be cherished for a lifetime.
Tell It Like It Is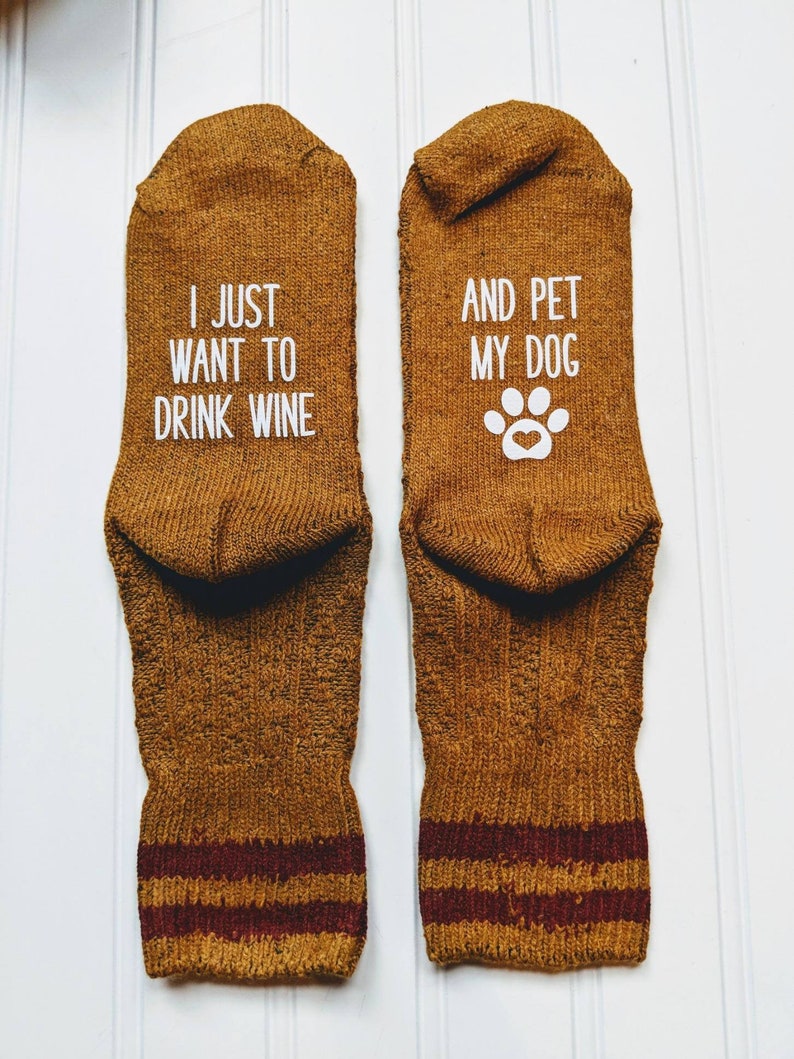 Check Latest Price
Don't we all? Now fur mamas that agree with this sentiment, preferring their canine companions during downtime, can also be pampered with a chic pair of fashionable, cozy knit socks. This Mother's Day, show a dog mom you care with these comfy socks. She can warm her toes while sipping her favorite wine and pet her dog by the fire, the ultimate gift of love.
Best From Dog Gift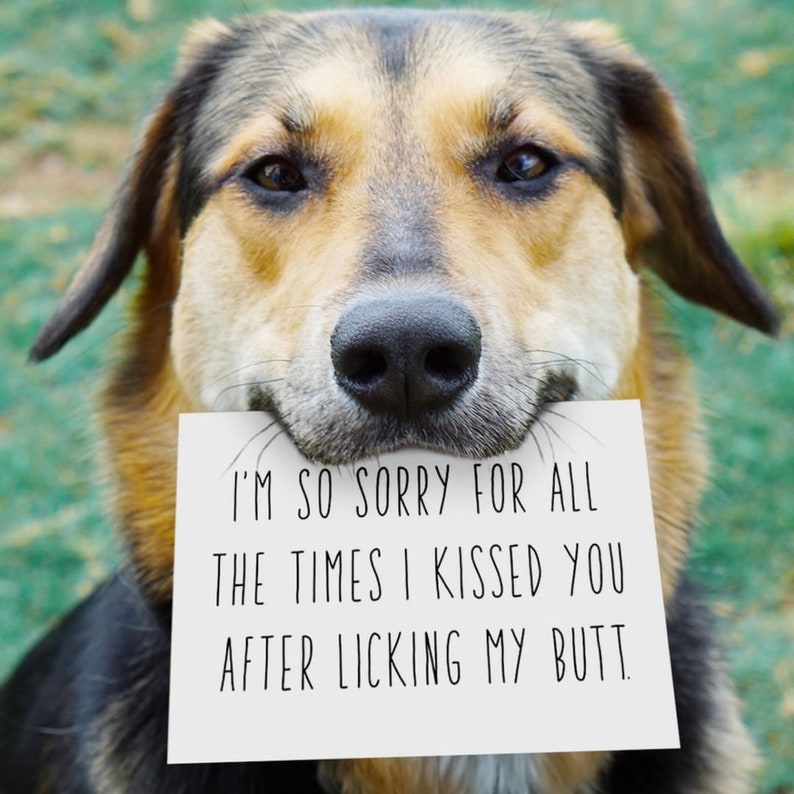 Check Latest Price
Mom always gets a card from all of her children on Mother's Day, so it makes sense she would also get one from her fur child, the dog. The whole family will be cracking up when they see Mom open up this funny Mother's Day card from the dog! Hurry and order this affordable Mother's day gift today for a priceless reaction from Mom when she reads, "I'm so sorry for all the times I kissed after licking my butt."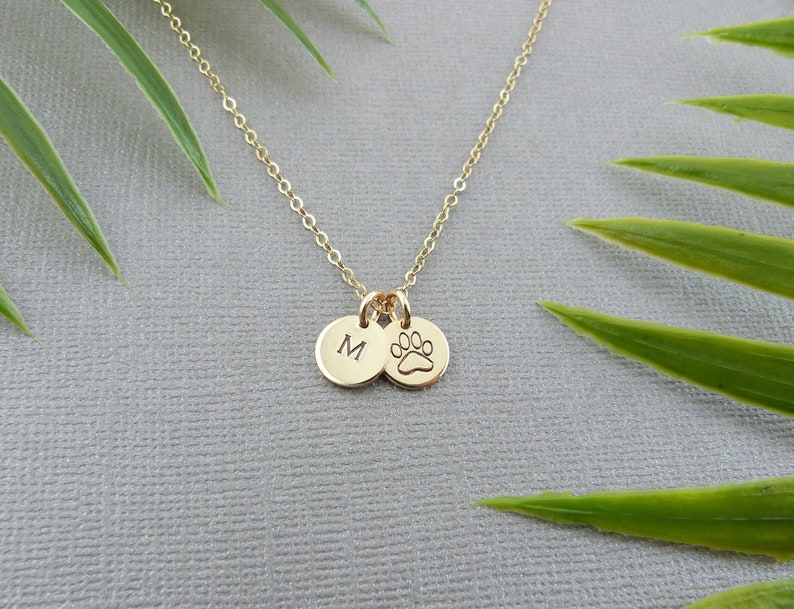 Check Latest Price
The Personalized Puppy Love Paw Necklace is for dog mamas that prefer simple jewelry designs or dainty initial necklaces that can be layered or easily styled with any outfit. Choose from solid sterling silver, 14k gold-filled, or 14k rose gold-filled that feature charming tiny discs, about 8mm in length with a dog paw and the initial of the dog's name.
Related Reading