As OOLA editors, we select and write about stuff we love and think you'll like too. OOLA has affiliate and advertising partnerships so we may earn a commission if you make a purchase.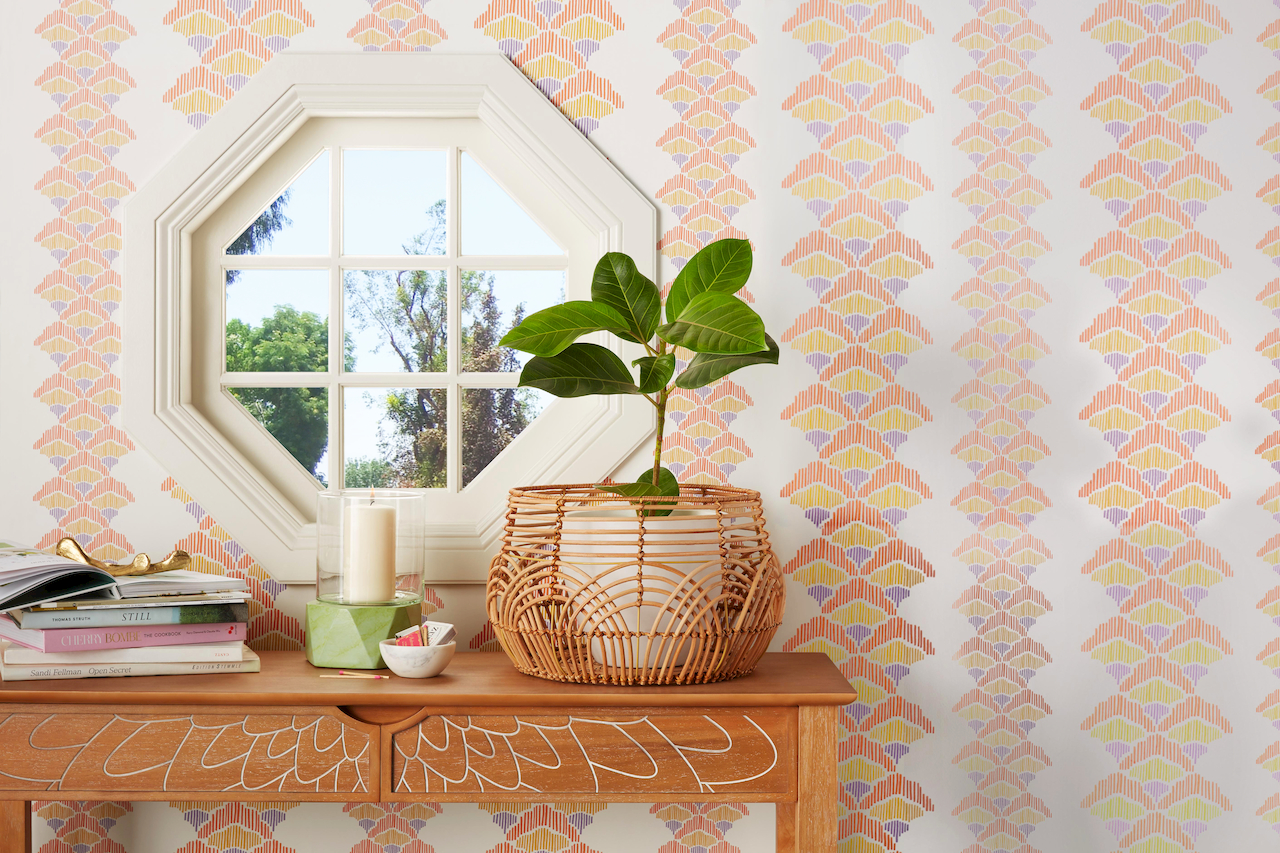 Check Latest Price
Wallpaper is a fun way to add a pop of color and flair to a room without simply relying on a different color of paint on an accent wall. Flower Home's playful peel and stick wallpaper is a fab backdrop for just about any interior space.
It features a simple stack of curved lines ranging in hues that resemble mountain peaks in the sunset, a perfect match for anyone looking to liven up a dull room.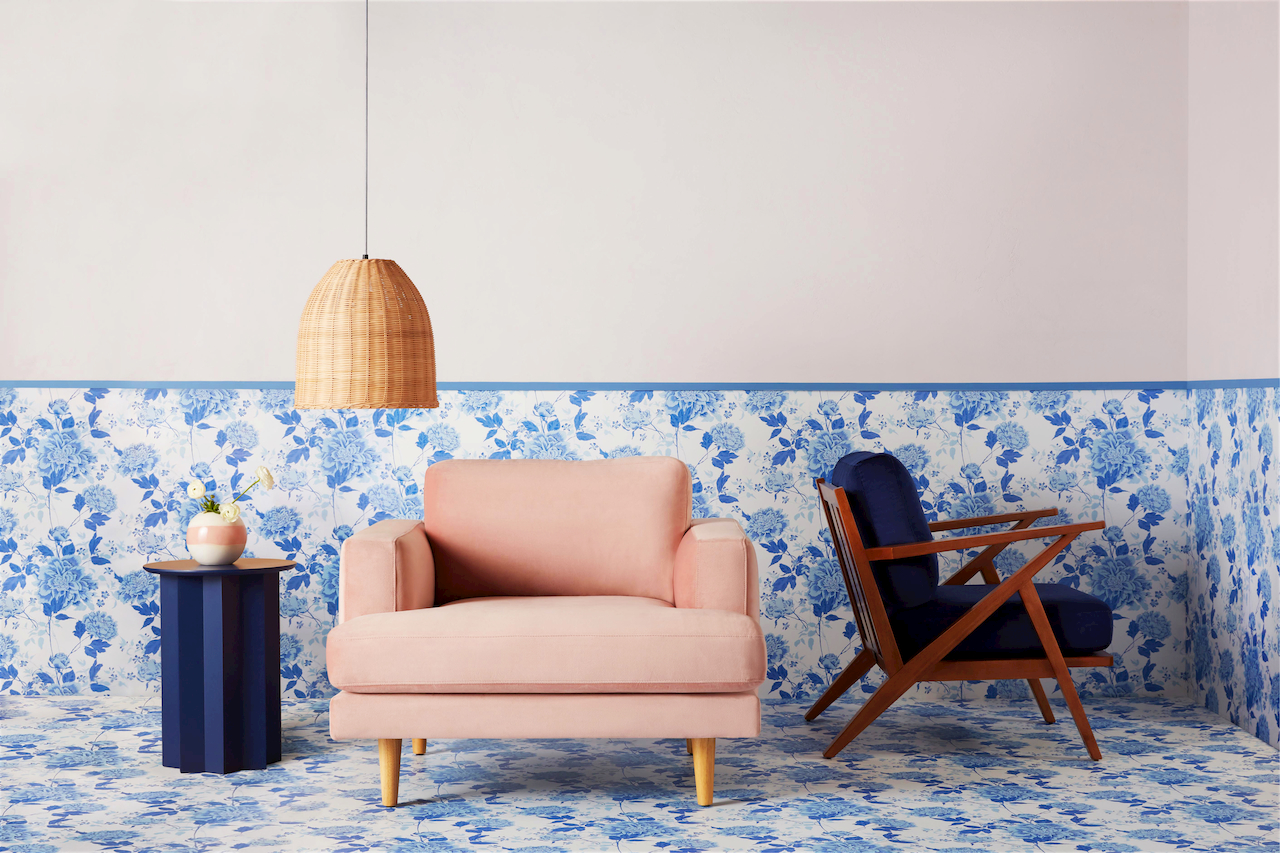 Check Latest Price
Giant and elegant blue floral patterns adorn this easy-to-apply Vintage Floral Blue peel and stick wallpaper. Create a versatile look in any living space or bedroom. This classic wallpaper design uses several shades of blue to create depth and it's a great match for any room where a blue accent can shine.
In The Jungle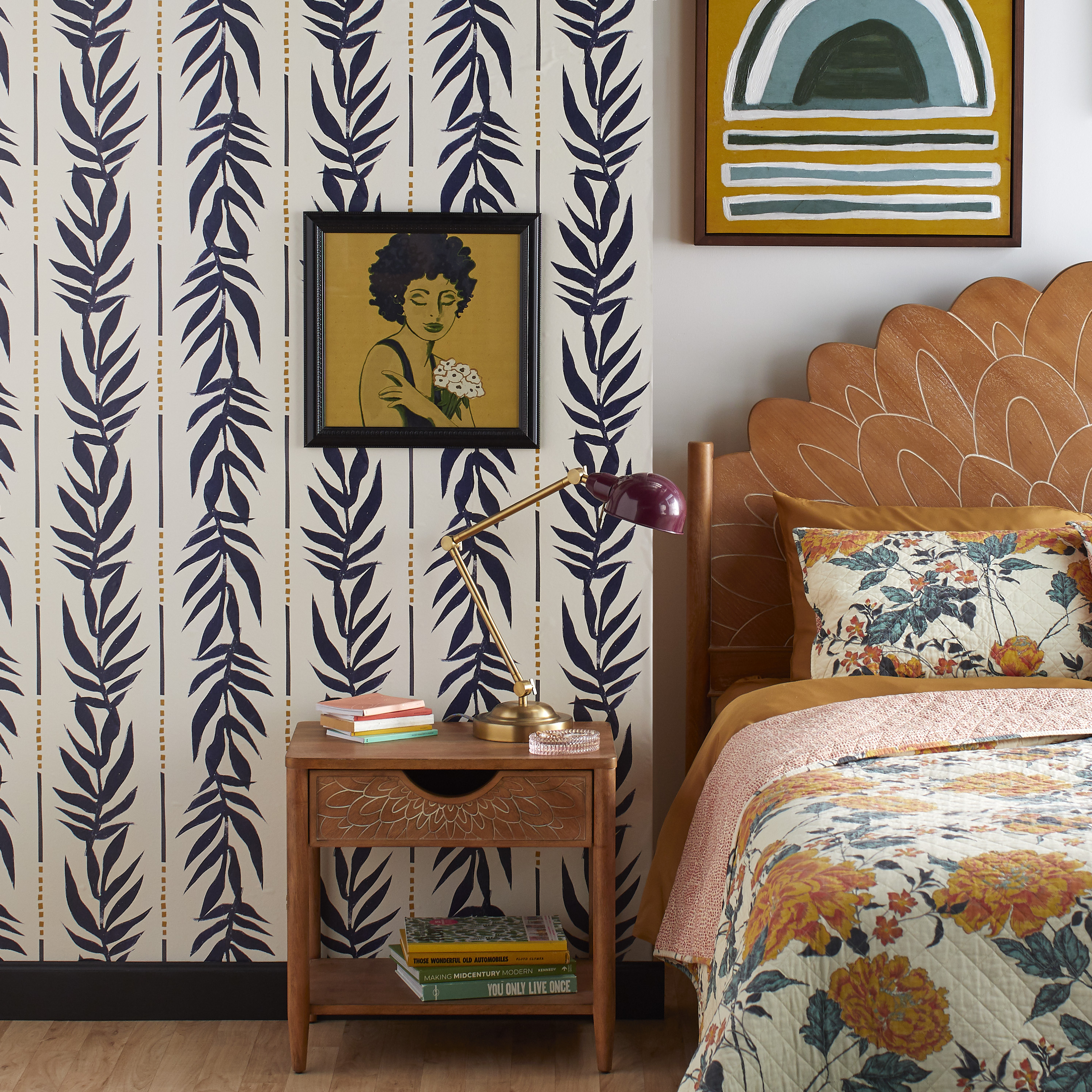 Check Latest Price
This bold wallpaper is a great fit for anyone looking to have a nature vibe featuring plants, but feel big floral prints are a bit much. Drew's Navy Vintage Palm peel and stick wallpaper takes a refined approach with clean columns of palm leaf art and a playful mix of lines and dots separating each column.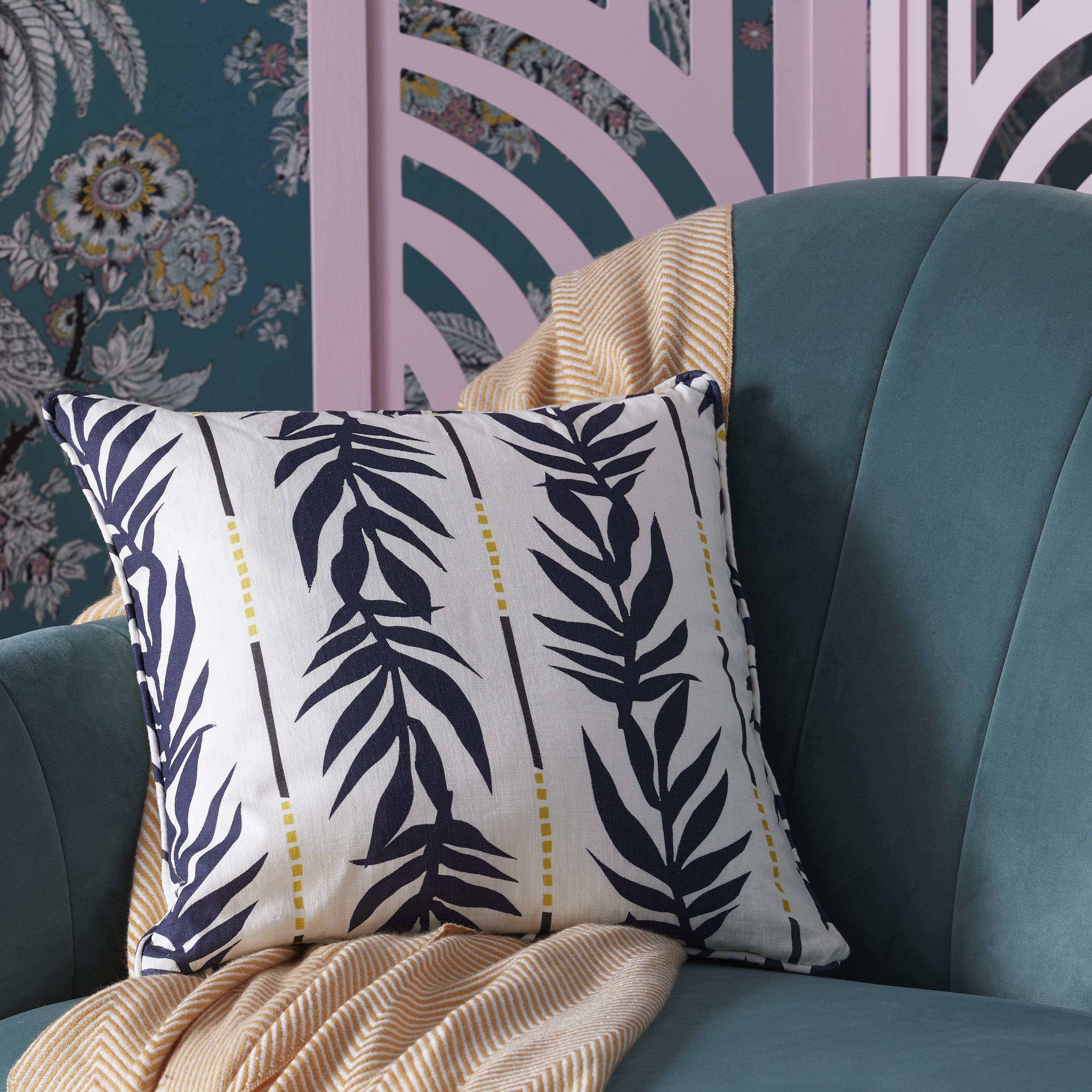 Check Latest Price
Check Latest Price
Not a fan of bold patterns? Flower Home's luscious velvet throw pillow with tassels has you and your sofa covered. A vibrant take on the classic throw pillow, Drew Barrymore's version features soft-touch velvet with complimentary tassel colors. This pillow is a great way to bring a pop of fresh color to a living space without becoming too flashy. A wide range of available colors gives buyers a chance to match the pillow to their existing interior decoration choices.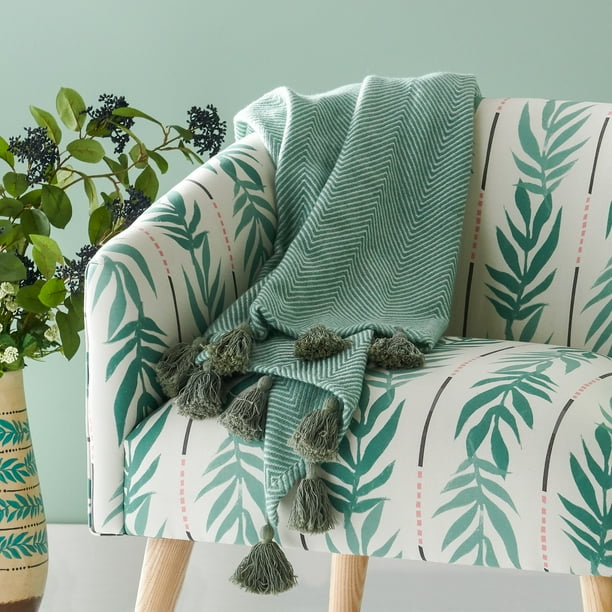 Check Latest Price
Chevron patterns are an attractive touch to any refined living space. The angular chevron style is attractive, yet not distracting. Add a subtle statement to any piece of furniture with the chevron pom decorative throw blanket. Depending on the color chosen, the throw blanket can stand out with a contrasting color or mesh together cohesively with a matching hue.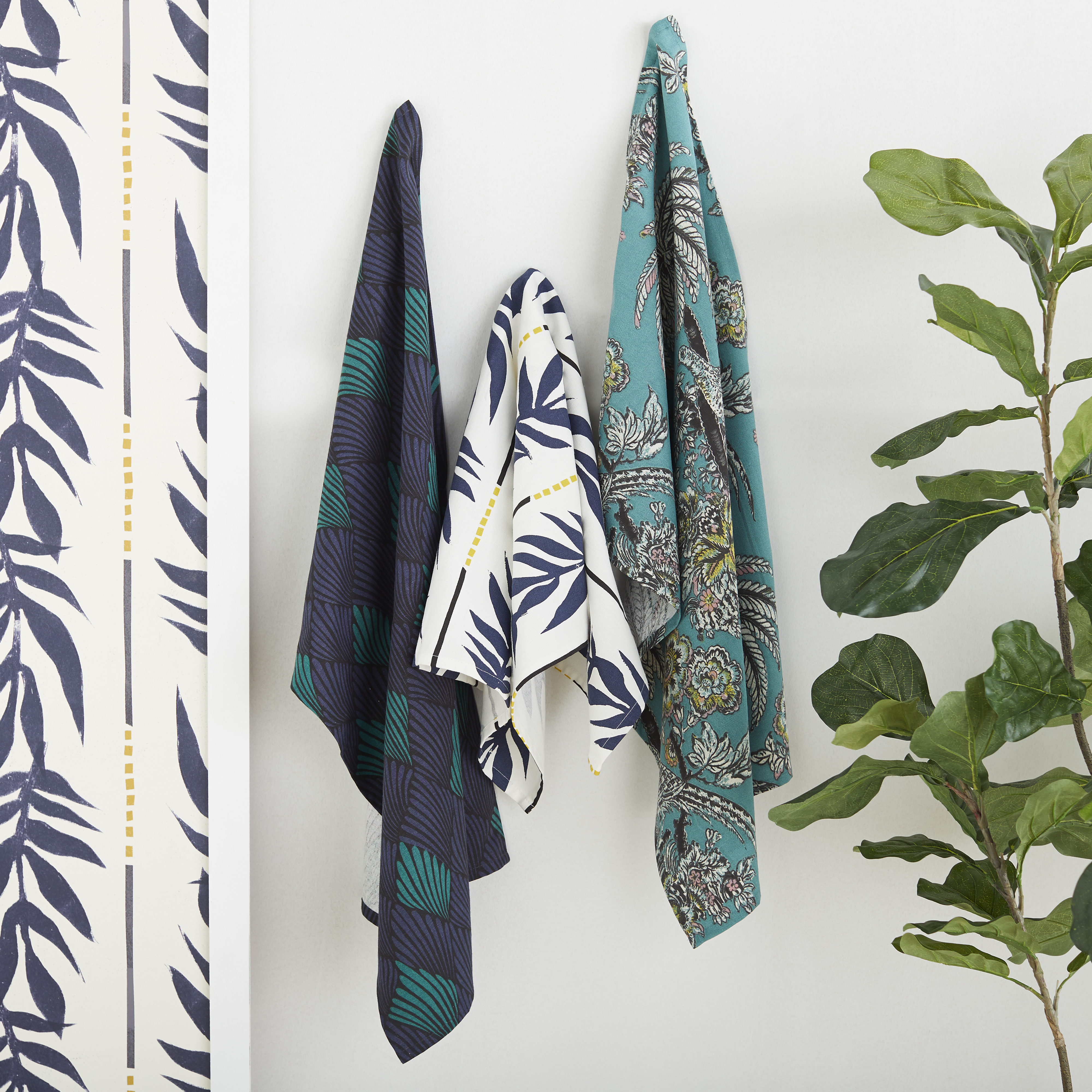 Check Latest Price
Can one have enough tea towels? The answer is no. That's especially true when looking at the fun and vibrant designs available in the Drew Barrymore Flower Home collection. This exciting set of three kitchen towels are the perfect way to add some vintage designs to any modern kitchen. Bringing a splash of color into a kitchen filled with stainless steel appliances can be the right finishing touch to any kitchen decor. The tropical toile kitchen towel set features three distinct designs, one of which matches this cute apron.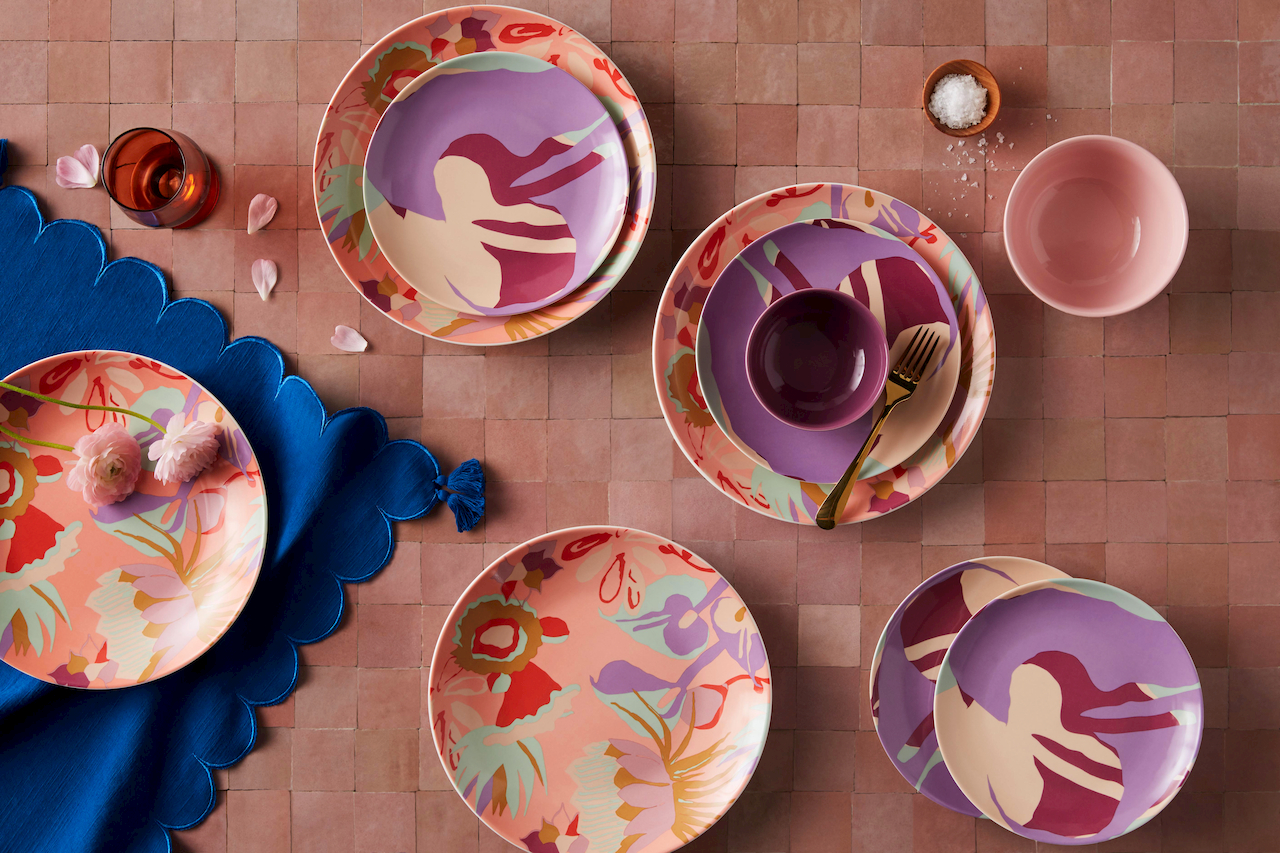 Check Latest Price
Bring a host of warm and vibrant colors to your table settings with these stunning botanical watercolor bowls and plates. It's not often one finds a dinnerwear set that's so beautiful you don't want to dirty them up with food. This 16-piece assortment features both a pink and a deep lavender floral artwork in a bold painterly style. At first, it may seem off that all of the plates in the set aren't matching, but, they do all have a consistent feel to them that brightens up any dinnerware collection.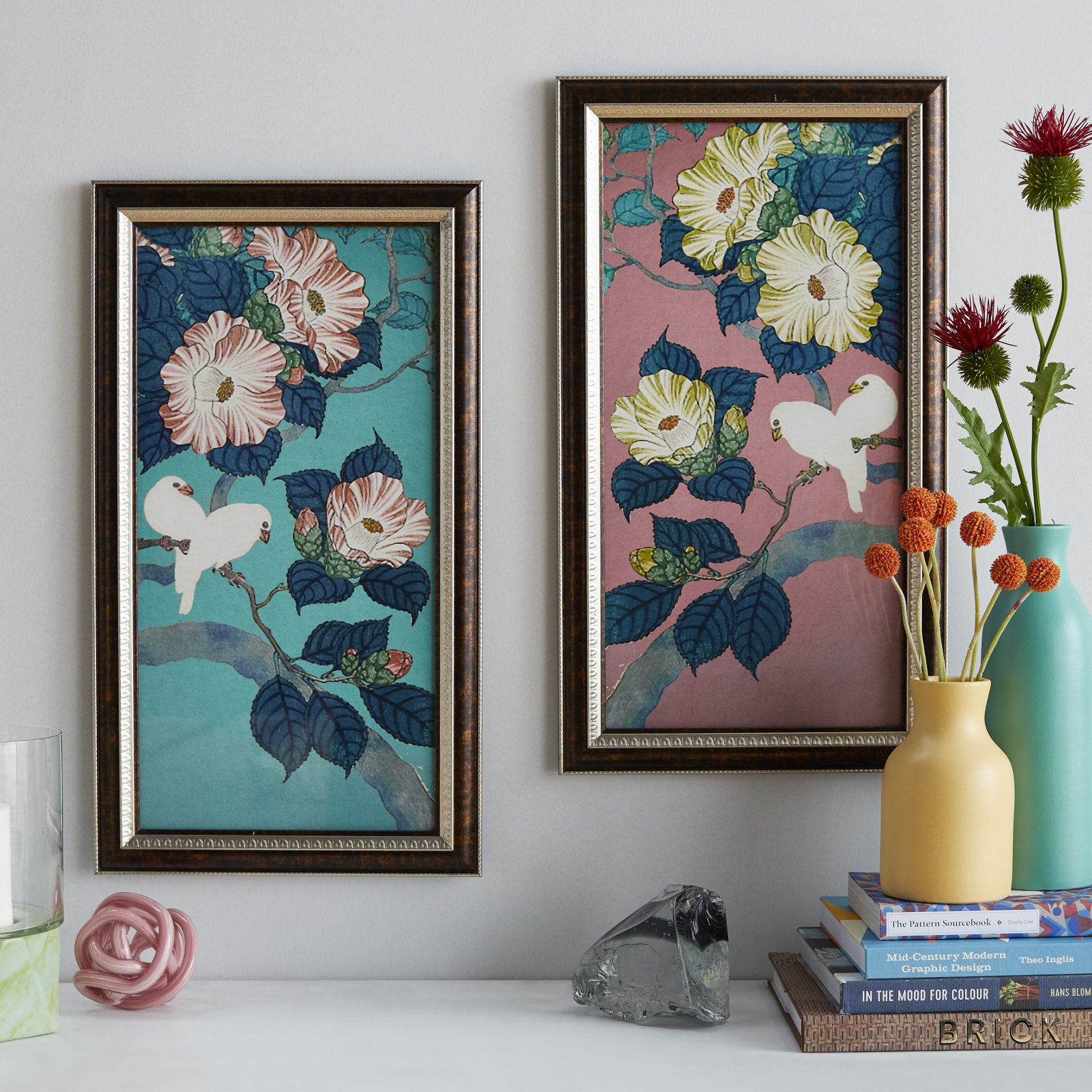 Check Latest Price
Pulling a complete home decor look together is easy with incredible wall art options such as the Camilla birds wall art set. This gorgeous set of two similar artwork prints can tie any living room look together with ease. Each artwork is a mirror of the other, however, the design is flipped and the coloration changes. It's enough of a change to keep things interesting and different enough to prevent them from being too matchy-matchy.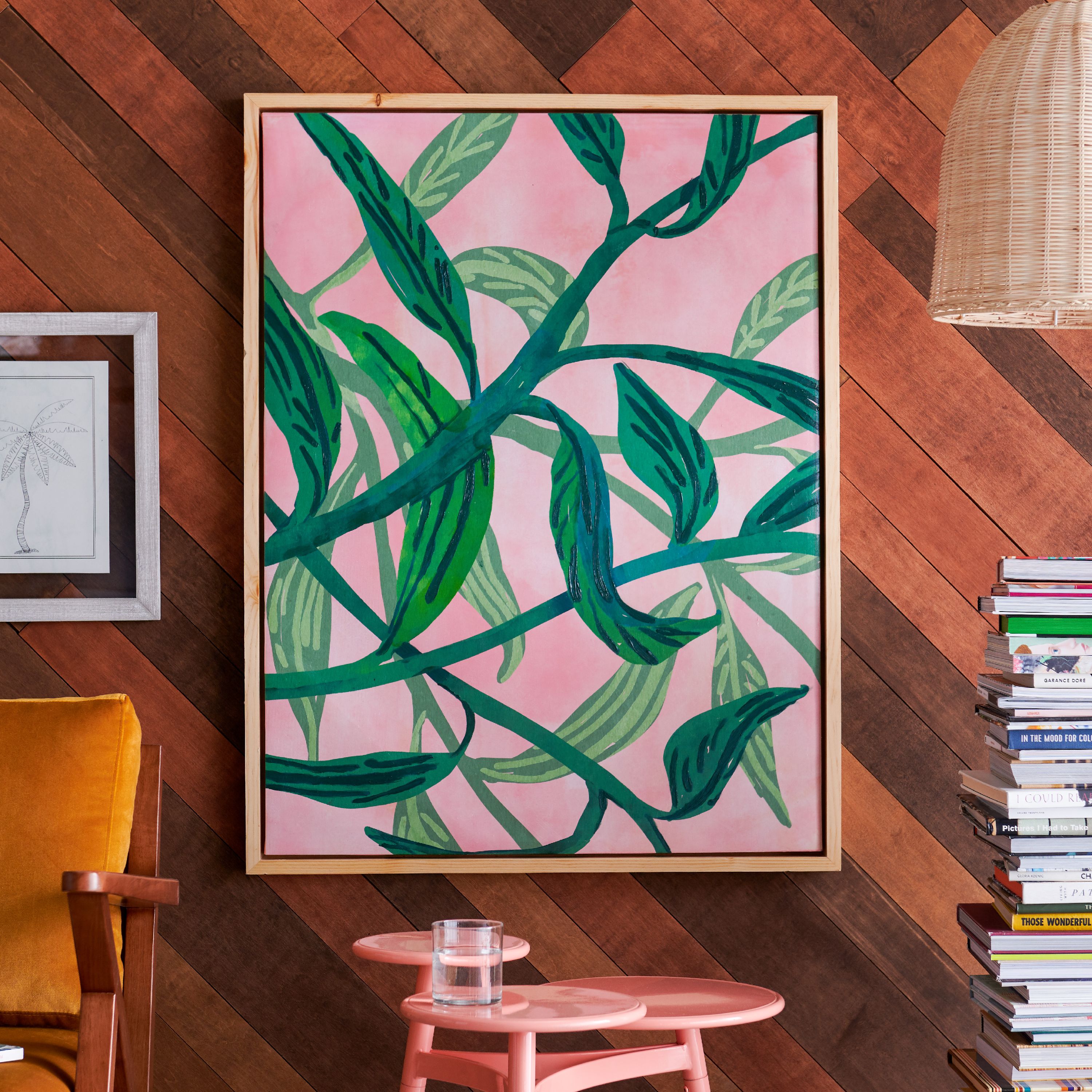 Check Latest Price
For an authentic-looking art piece that is a spectacular addition to any room, look no further than the Palm Springs vine wall art. Available in many sizes, this art piece is a perfect fit in a living room or hallway. The hand-painted style on this wall hanger is what makes it such a fine addition to anyone's art collection.
Mirror Mirror On The Wall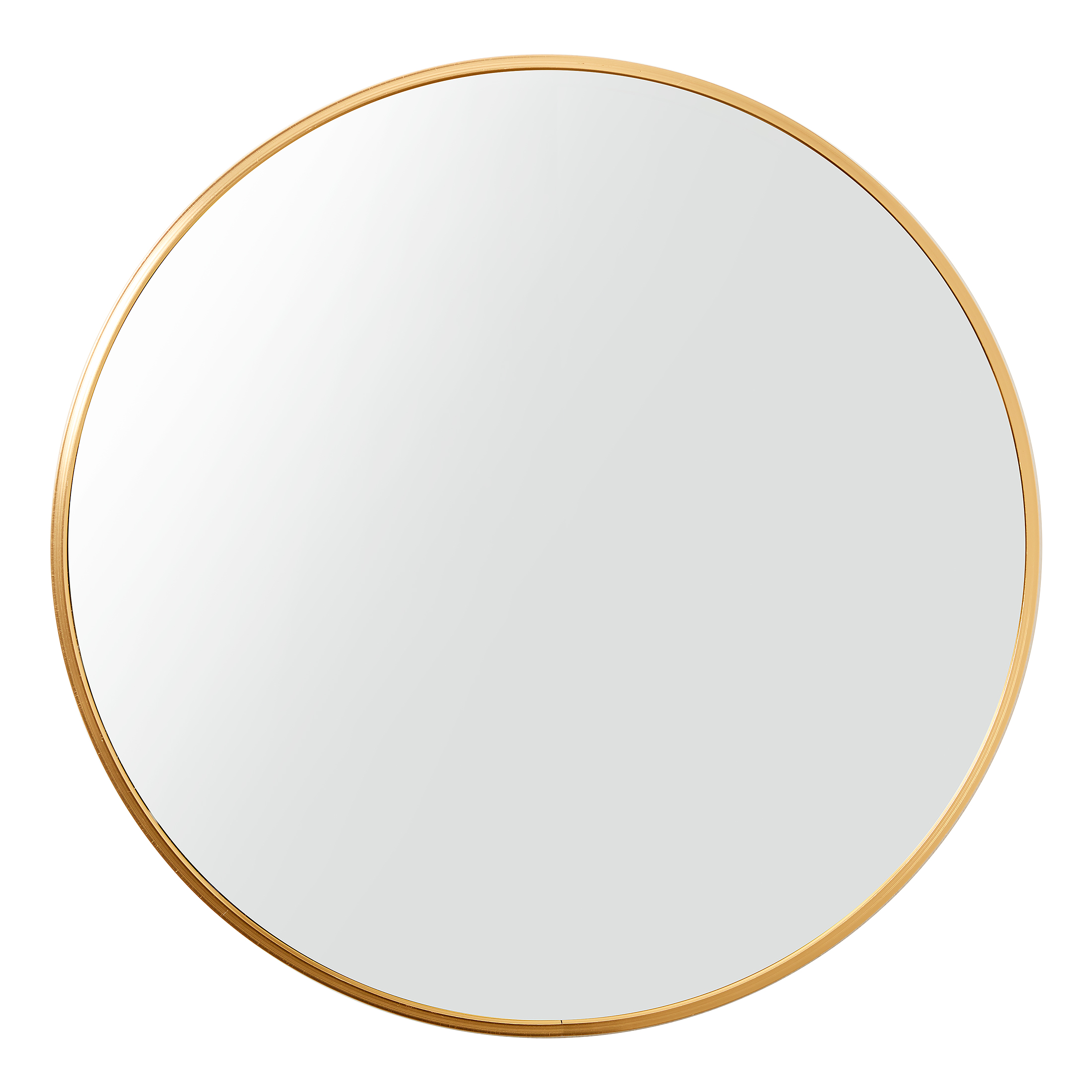 Check Latest Price
Adding a mirror to a living room or entryway is an exceptional way to create a feeling of more space and add interest. A brass frame around this large round mirror helps it work well against any peel and stick wallpaper in the Drew Barrymore Flower Home Collection or a painted wall as well.
Vintage Vibes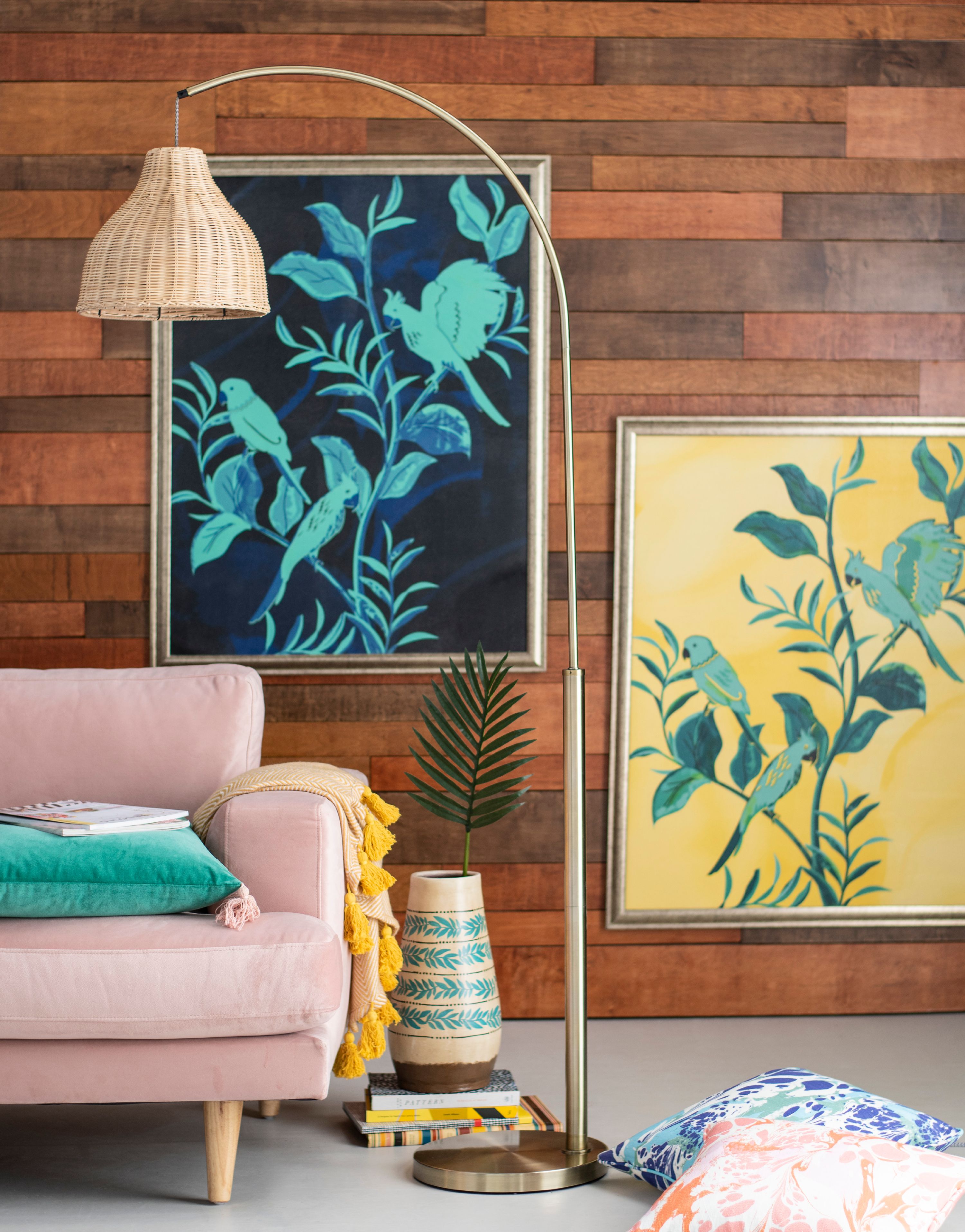 Check Latest Price
Create a classic vintage look in your home without taking up precious space on end tables with this antique-style brass floor lamp. A rattan shade creates a unique and interesting pattern of even light, adding exotic beauty to a living room or bedroom. Even when off, this beautiful lamp brings an artistic bohemian touch to any room.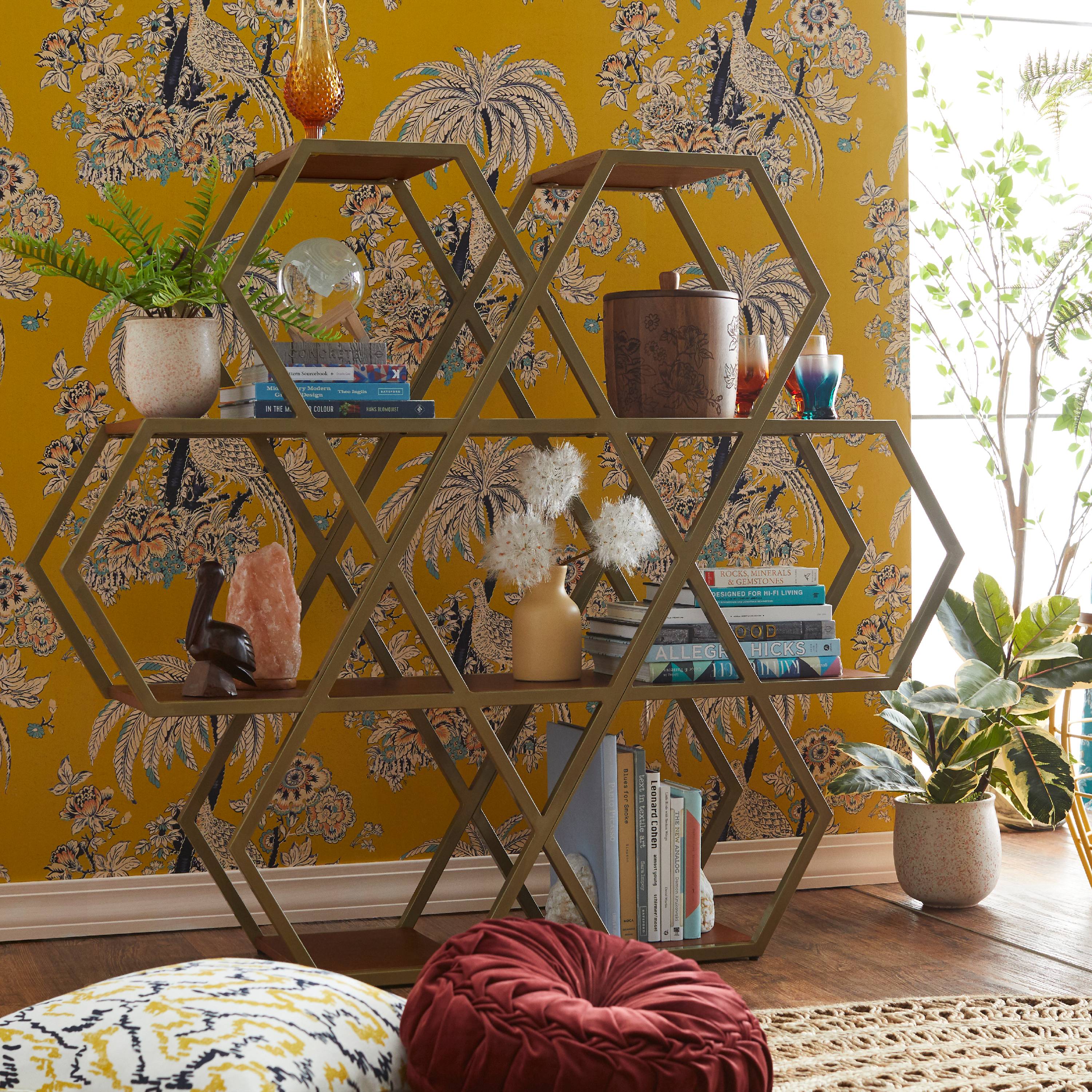 Check Latest Price
Add some much-needed storage to your living room with this unique hexagon bookshelf, while also adding sophisticated style! Don't feel limited by adding just books though, this brass bookshelf is perfect for all kinds of fun knick-knacks.
Related Reading