As OOLA editors, we select and write about stuff we love and think you'll like too. OOLA has affiliate and advertising partnerships so we may earn a commission if you make a purchase.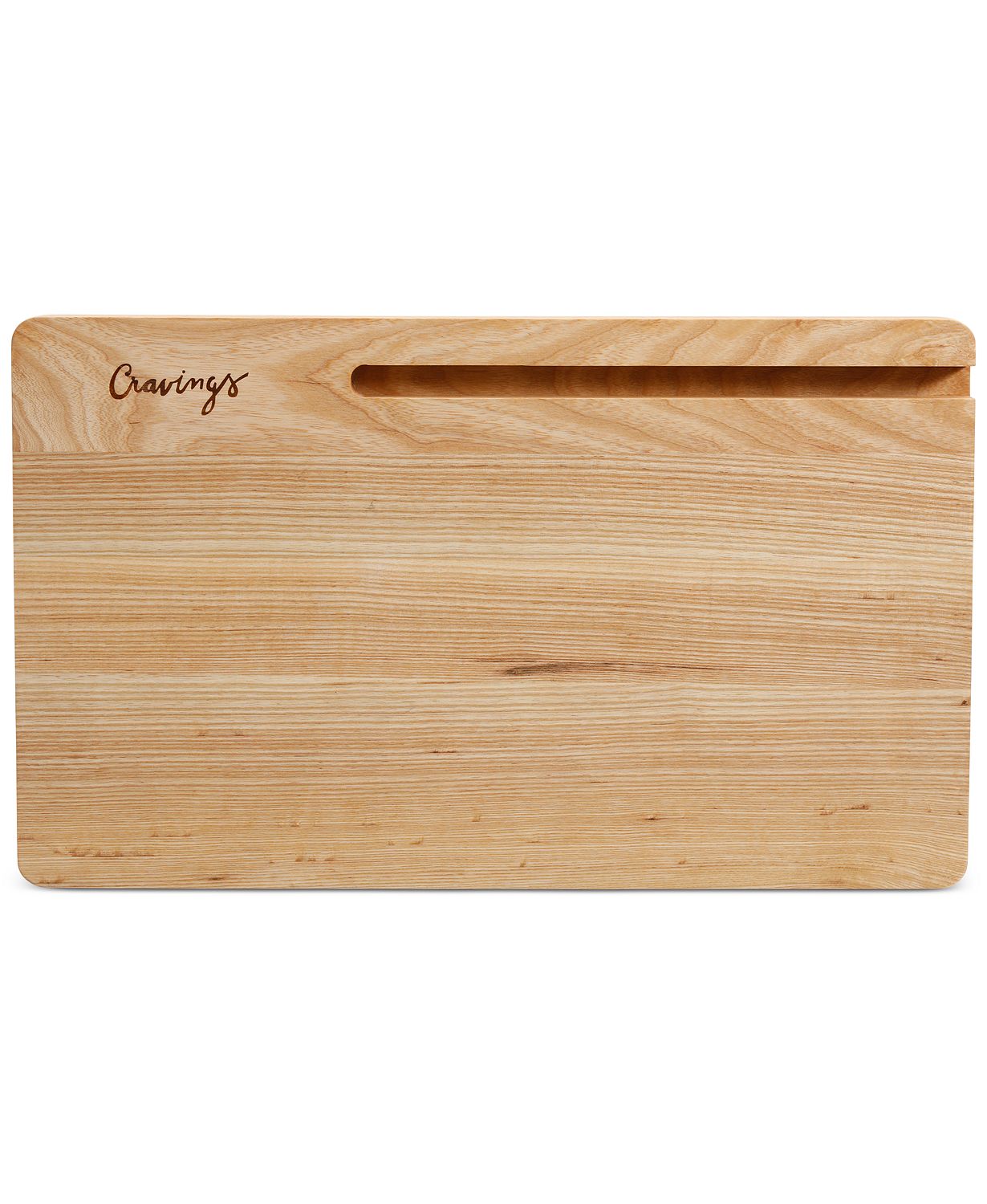 Check Latest Price
Designed with busy home cooks in mind, this wooden cutting board provides a handy slot for your phone or tablet, so you can keep your hands free to prep your meal and your device clean.
Turn the cutting board around, and you'll notice grooves for catching carving juices. This Cravings cutting board also doubles as an attractive wooden serving tray for serving guests appetizers, such as fruits and cheese.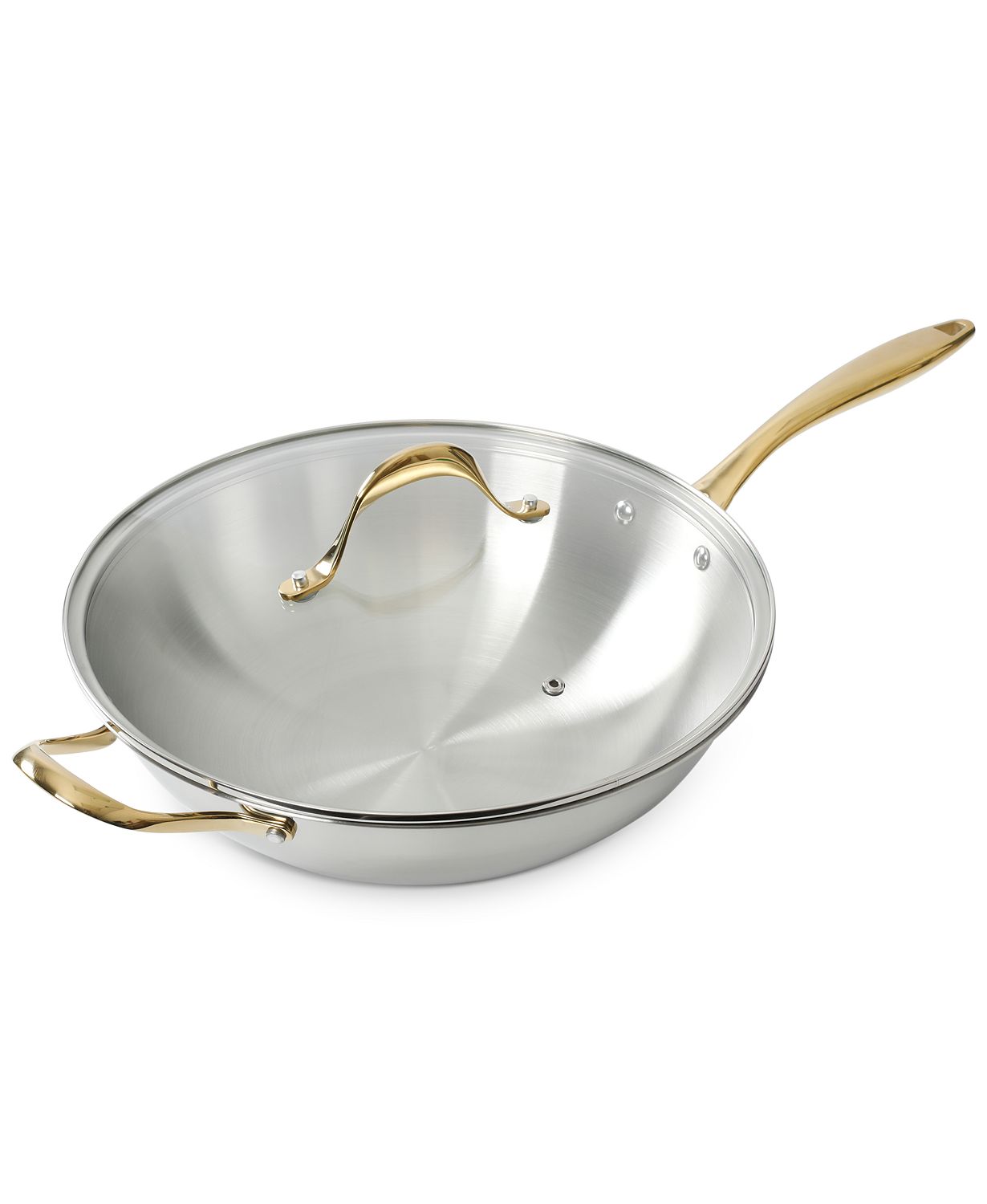 Check Latest Price
Preparing a stir fry dish with a Cravings wok will always be effortless. The stainless steel body provides even heat distribution while the flat-bottom, which securely sits on the stovetop, also works to distribute heat to the bottom of the pan more evenly.
The Cravings stainless steel wok is visually impressive with gold-accented handles, along with a glass lid which will allow you to check your progress while also keeping flavors guarded.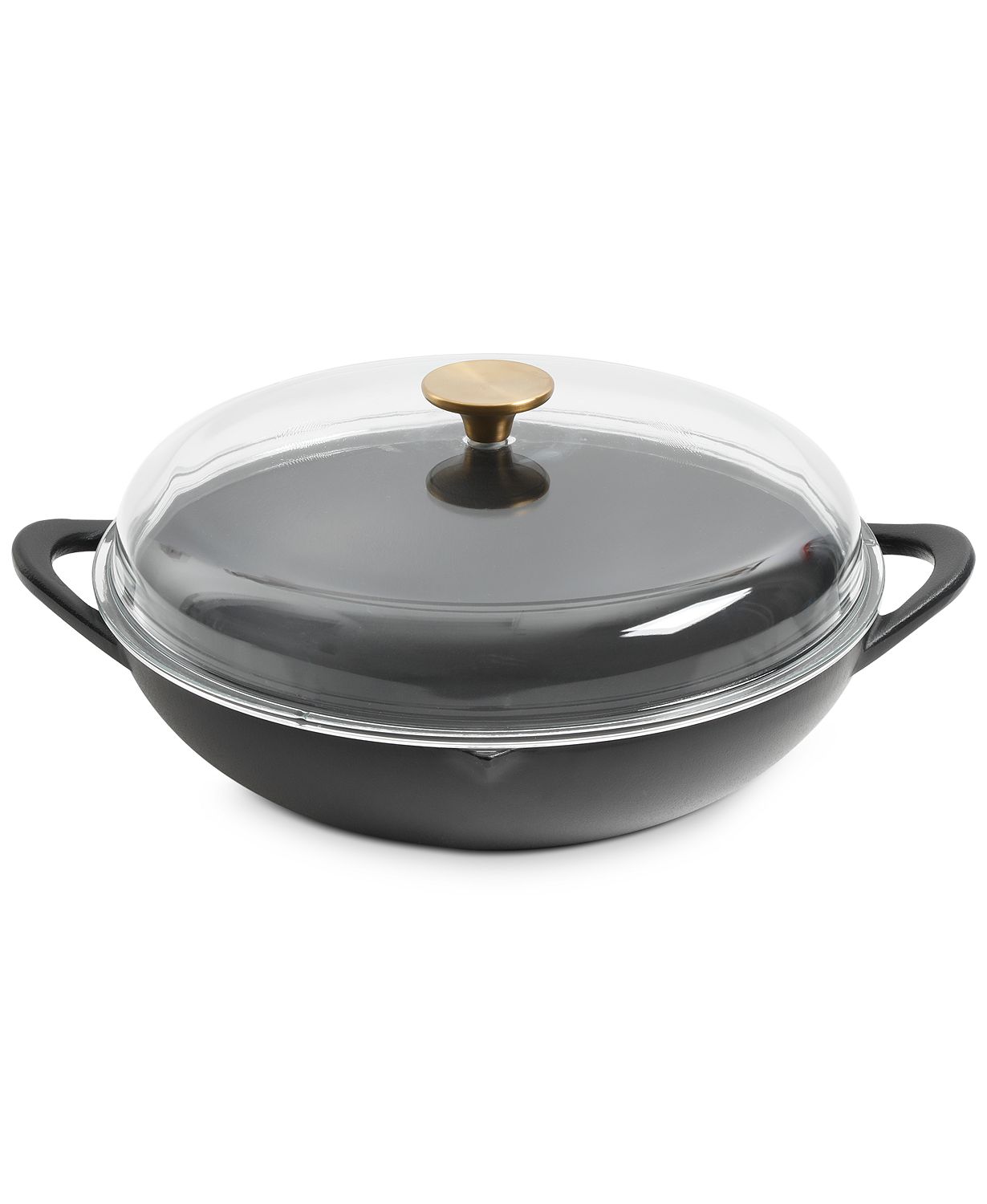 Check Latest Price
The Cravings oversized preseasoned cast iron pan is what culinary dreams are made of! Cook up your favorite one-pot meal, generously sized casserole, or a big ol' steak. The tempered glass lid has a pretty, gold-accented knob with "stay cool" technology. from sautéing and frying to roasting and baking, this 14″ will be your go-to for everyday meals.
Check Latest Price
Cravings trio of olive wooden utensils will ready you to prepare the most mouth-watering dishes! This beautiful and functional kitchen toolset includes a slotted spoon, solid turner, and solid spoon. Each utensil has a natural oil finish for added stain resistance and shine.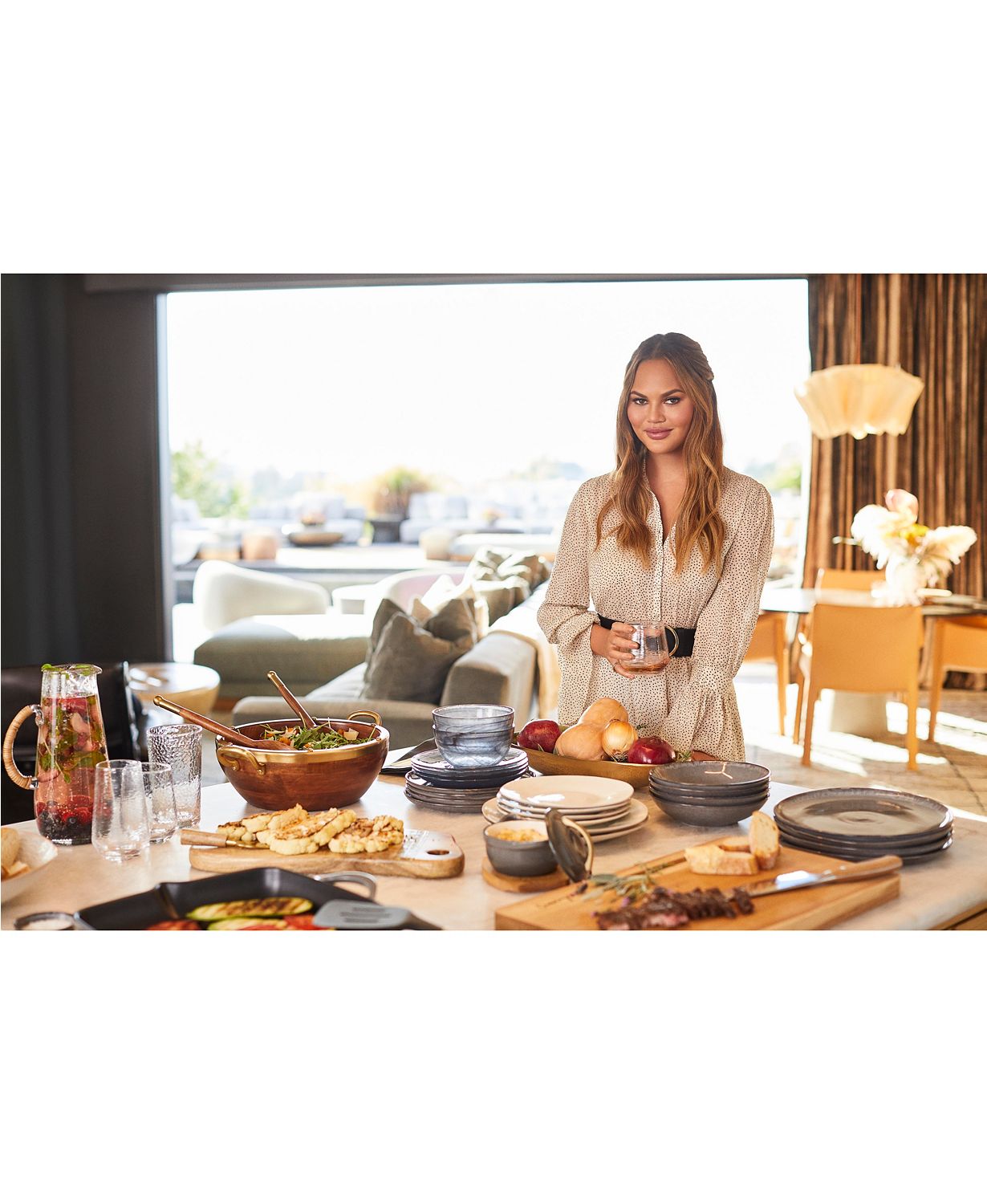 Check Latest Price
Exclusively available at Macy's, this exquisite three-piece wood and metal salad set was inspired by French Provençal antiques. Visually stunning, modern, and functional, the Cravings salad bowl boasts rich natural acacia wood and beautiful gold accents.
A salad bowl with sturdy handles is hard to come by. You'll find yourself reaching for this handsome bowl to serve up your favorite veggies regularly.
Let's Eat!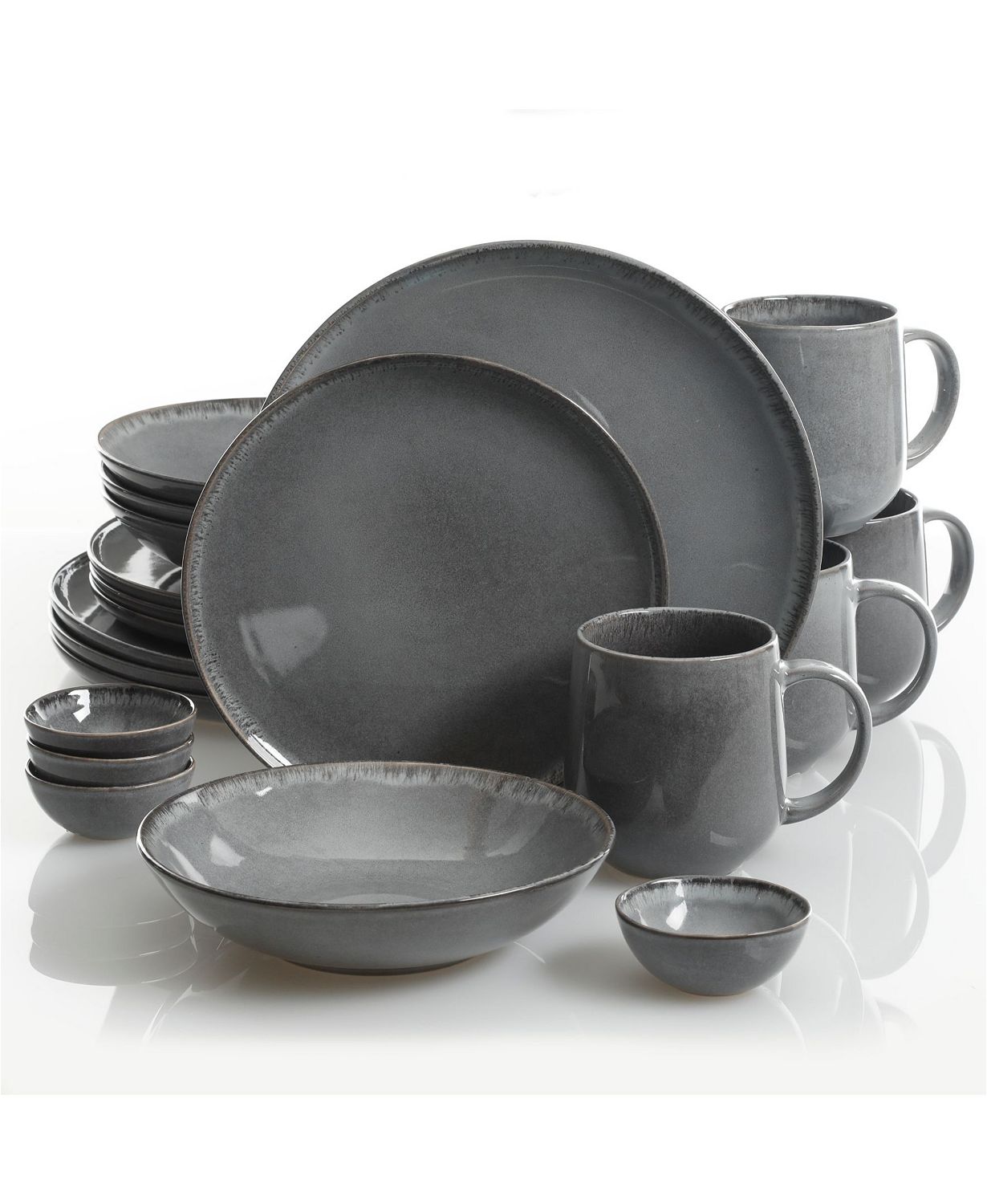 Check Latest Price
This versatile Parisian grey 20-piece dinnerware set will make any dish Instagram-worthy with its stylish Moroccan-inspired looks. The everyday dinnerware set comes with four dinner plates, salad plates, bowls, mugs, and pinch bowls—perfect for dipping sauces, spices, or sides. The durable ceramic stoneware is both dishwasher and microwave safe, making cooking and cleanup a breeze.
Eat Drink And Be Merry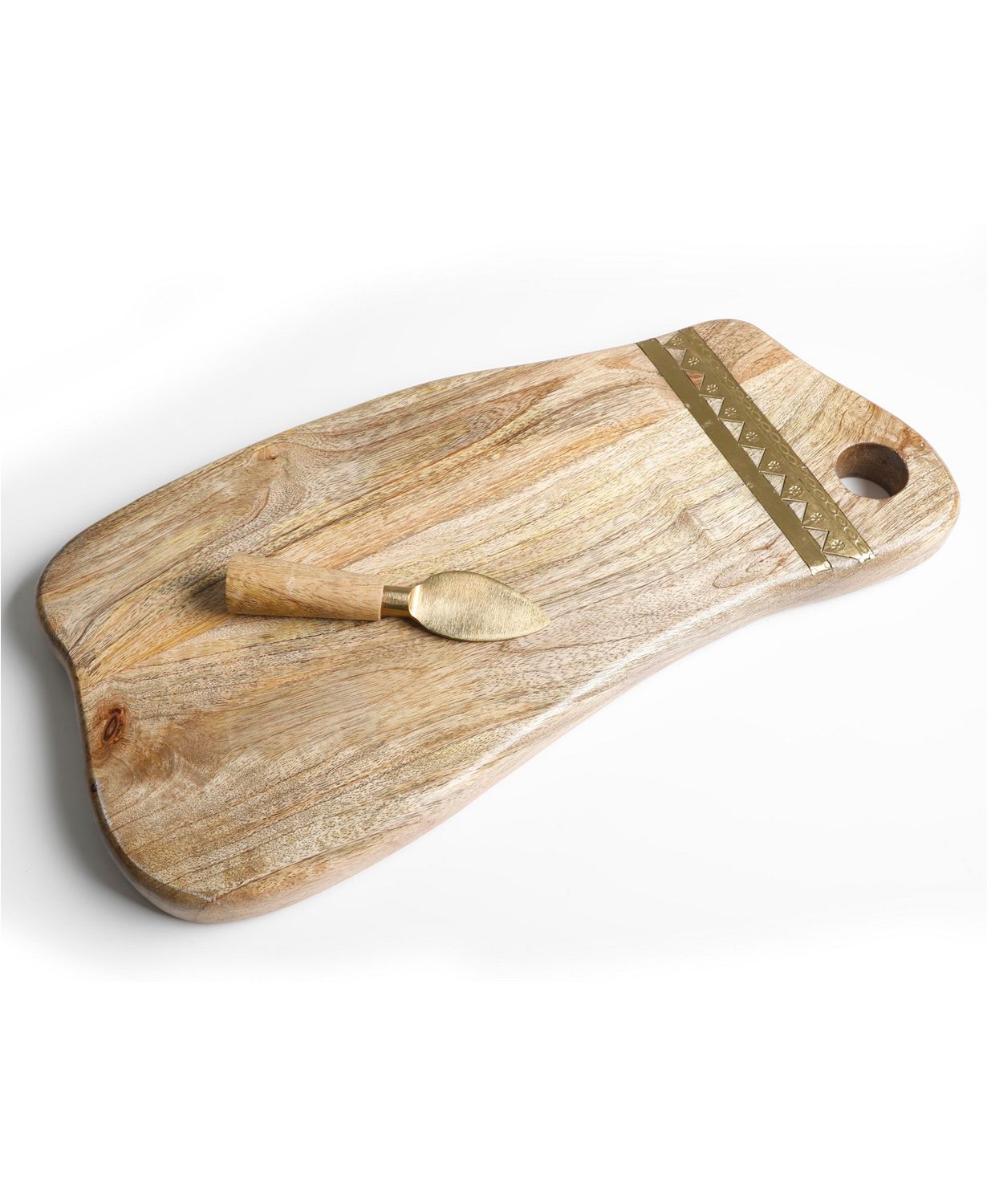 Check Latest Price
The elegant wood serving board lets gourmet cheeses, crusty bread, and sliced fruits take center-stage at every gathering. The mango wood with beautifully detailed metal trim delivers a luxurious ambiance to any dining experience. Keep this serving board and matching cheese knife for yourself, or choose to gift it, as it makes a lovely wedding shower gift.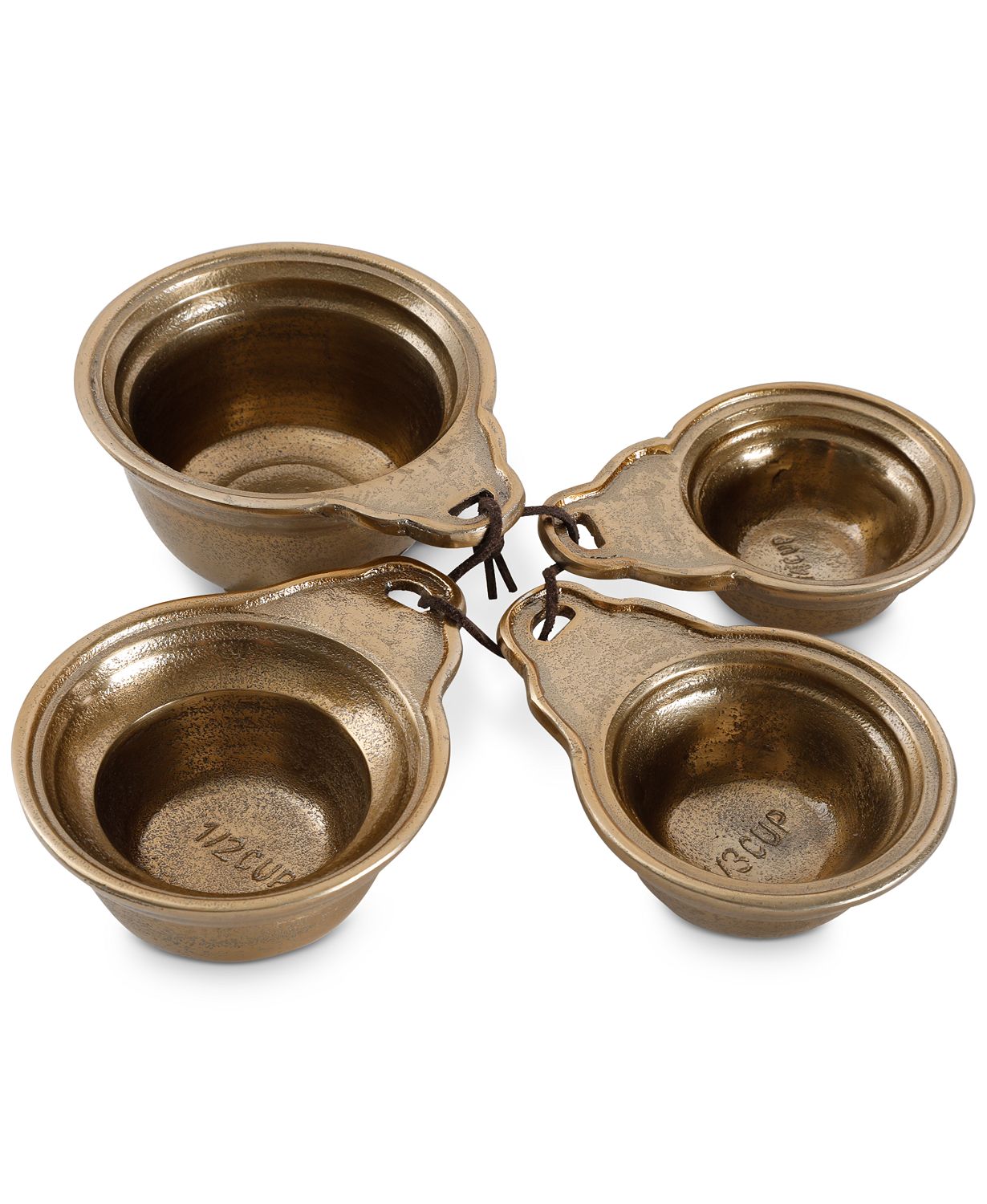 Check Latest Price
Every baker knows the importance of accurate measurements. For proper consistency and density, you'll need high-quality measuring cups. Cravings four-piece measuring cup set will help bakers accurately measure and pour a dry ingredient every time without worry.
The Cravings measuring cups are precise and chic with a gorgeous antiqued champagne gold-tone finish. Heavily weighted, the Cravings nested measuring cups feel durable and rugged, ready for a day of family baking. This handy set comes with the most popular measuring cups: one cup, 1/2 cup, 1/3 cup, and 1/4 cup.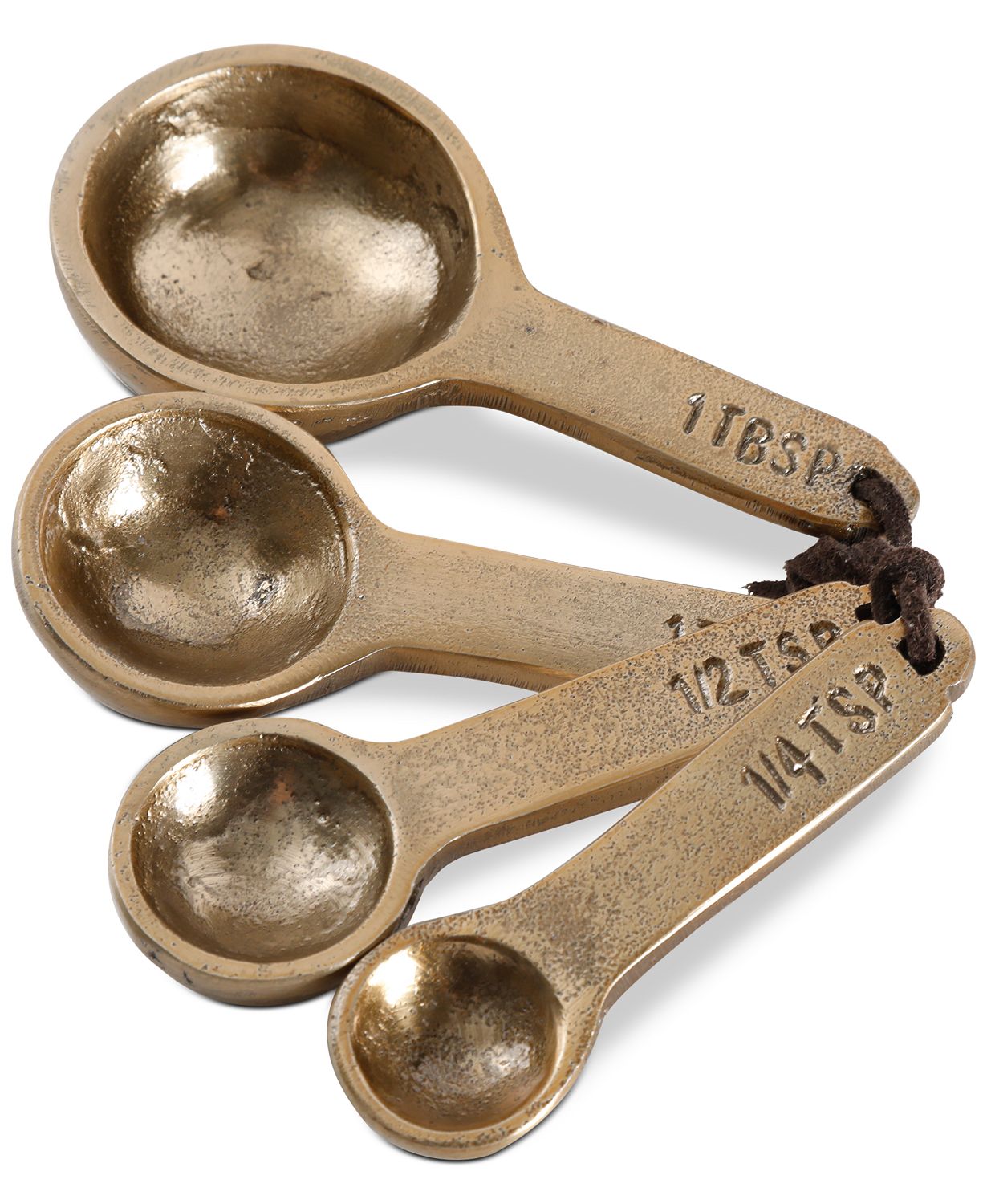 Check Latest Price
An excellent companion to the Craving Measuring cups set, Cravings measuring spoons also feature a stunning antiqued champagne gold-tone finish. This stylish, heavy-duty measuring spoon set includes four quintessential sizes for your everyday baking needs: one teaspoon, 1/2 teaspoon, one tablespoon, and 1/2 tablespoon.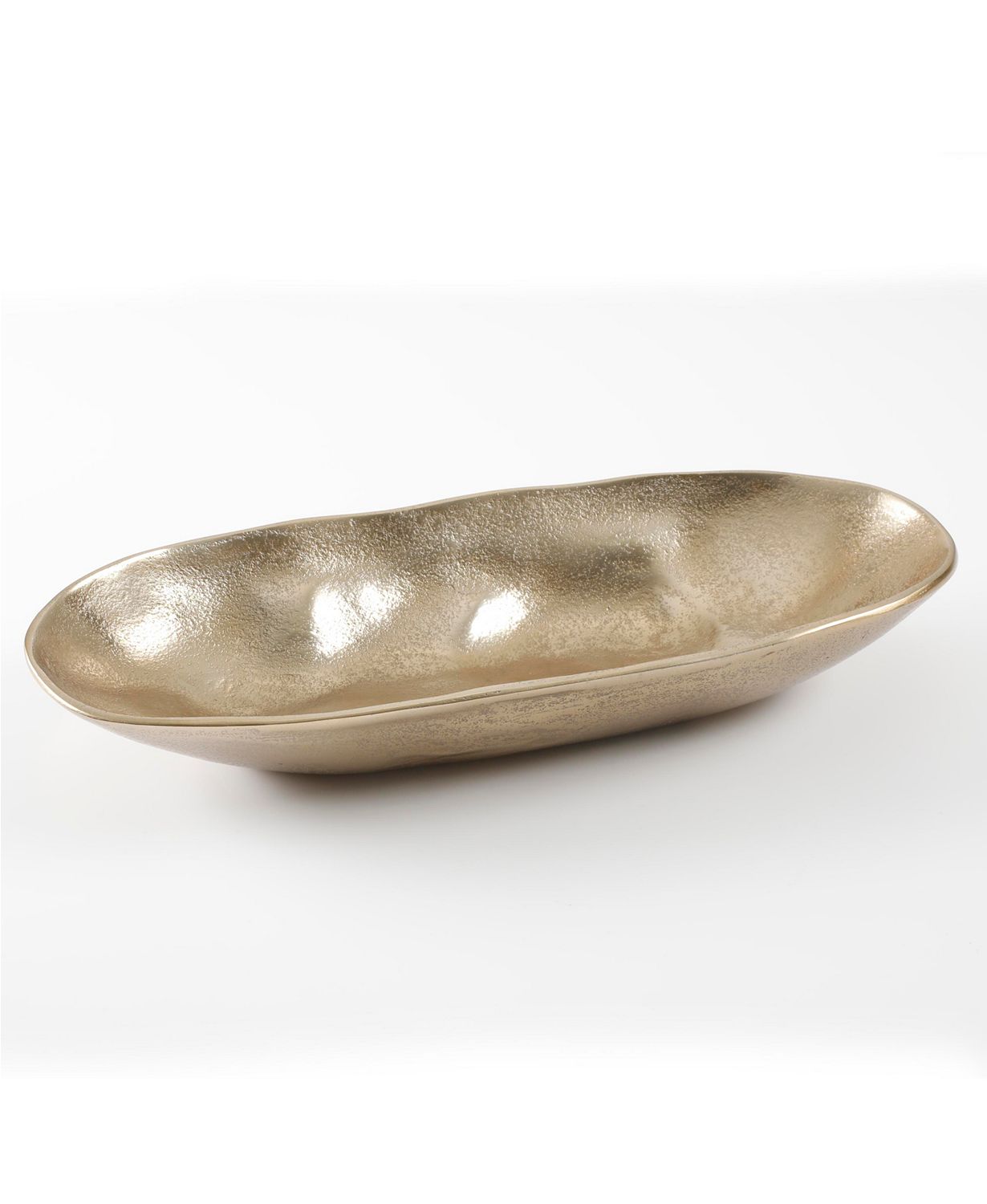 Check Latest Price
Ready your buffet table with this stunning serving piece from Cravings! The gold-colored bread bowl instantly adds sophistication and subtle hints of luxury and effortless style to any dinner party. Mix and match this bread server with other pieces in the Cravings collection to obtain a cohesive yet eclectic appearance in your kitchen decor.
when i dip you dip we dip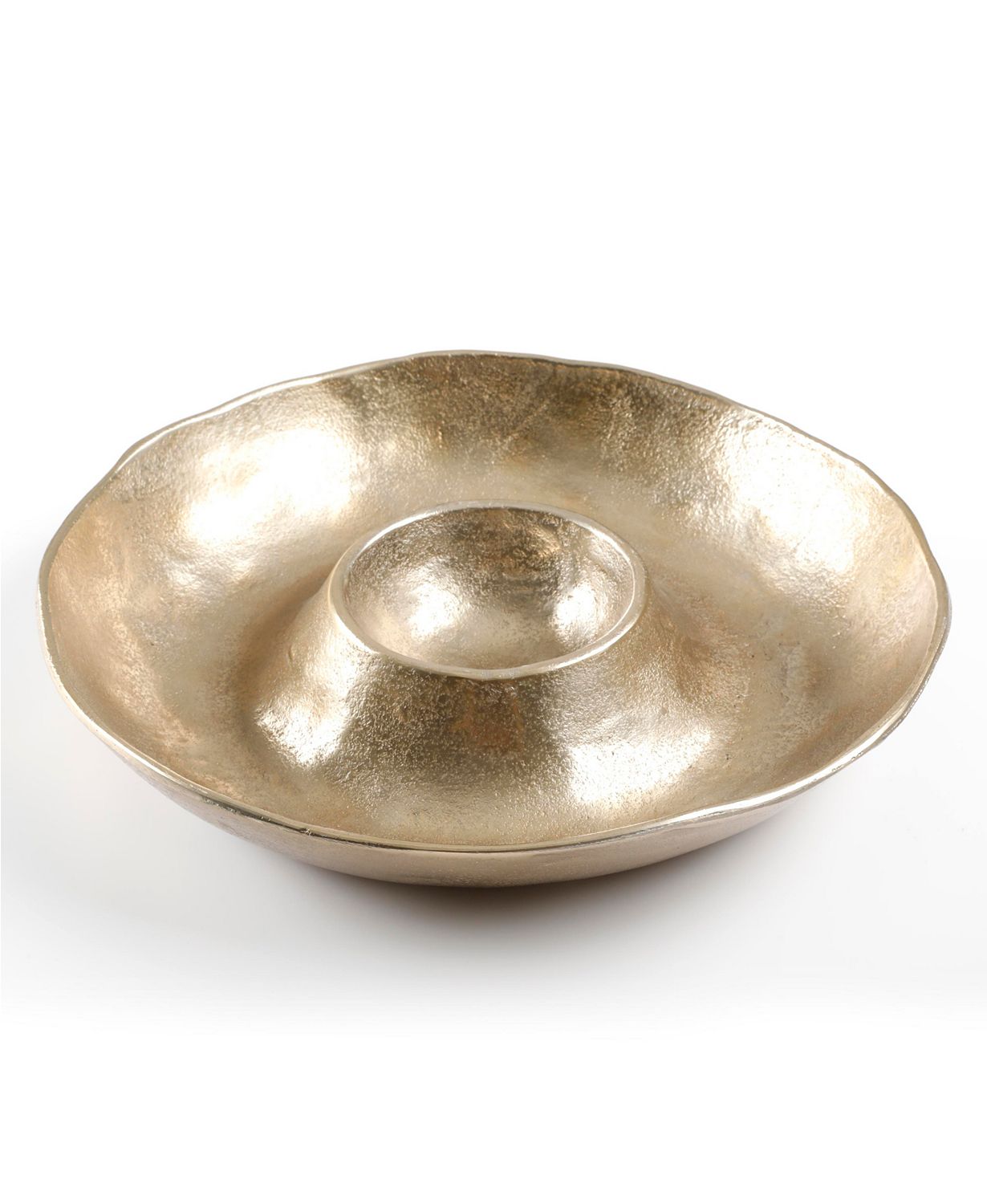 Check Latest Price
Gameday snacking doesn't have to be mayhem on a plate or in a bowl. Elevate your favorite gameday snacks with a Cravings by Chrissy Teigen Chip and Dip Bowl. Present your best dip for chips in this gold-hued, lightweight server that will wow your guests every time. Pair this Cravings chips and dip bowl with the gold-colored bread bowl and wood serving board to complete your entertainment set.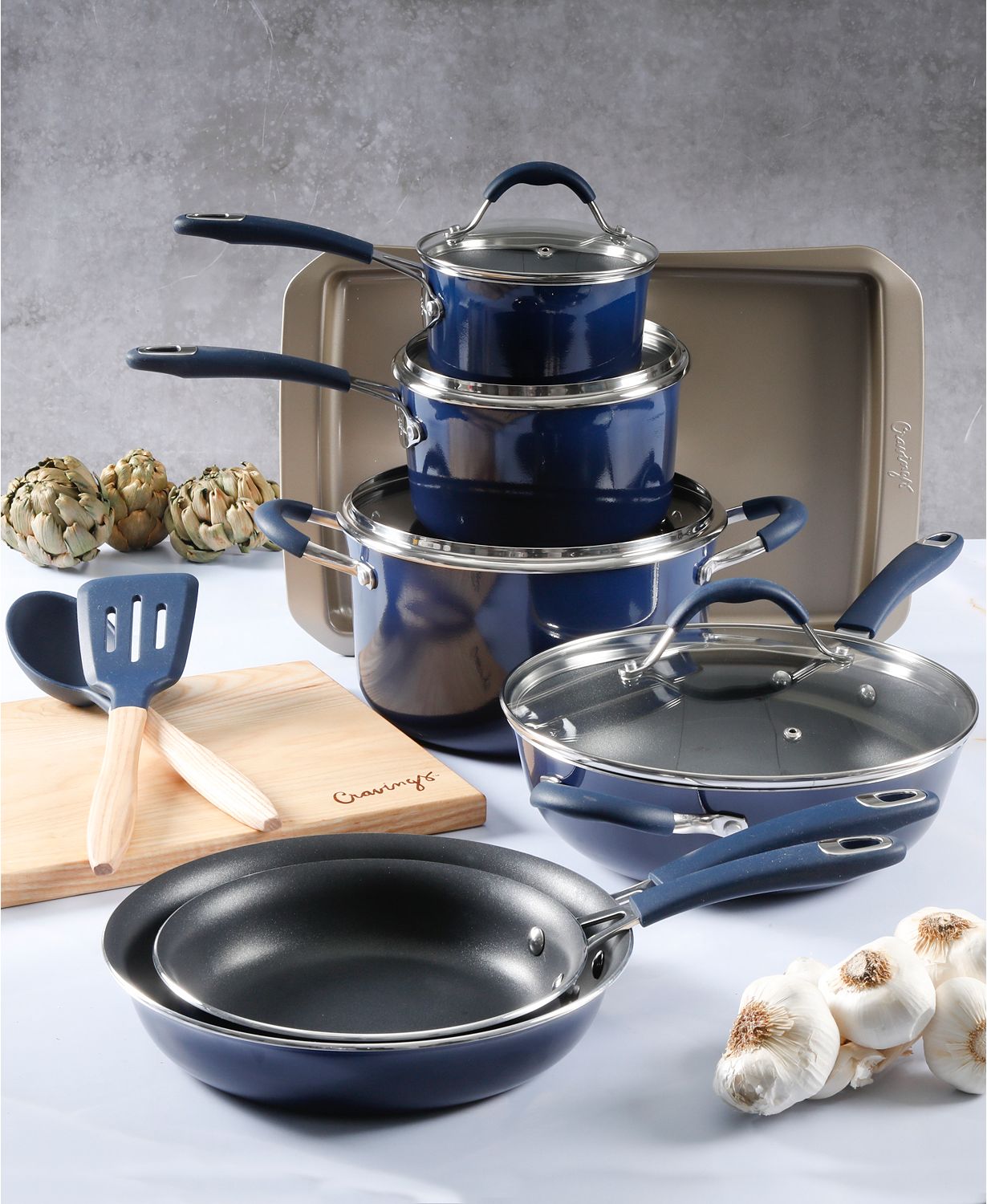 Check Latest Price
Cravings by Chrissy Teigen's 14-piece nonstick aluminum cookware set has everything you need to prepare delicious everyday homemade meals your family will love. The aluminum cookware has a PFOA-free, three-layer Teflon nonstick cooking surface.
Perfect for someone who is setting up their first kitchen or just needs new everything, this set includes a Dutch oven, three sizes of saute pan, two sizes of frying pan, a steel baking sheet, and a wood cutting board.
Check Latest Price
Introducing the mother of all nonstick sauté pans, and the last one you'll ever need! The Cravings collection nonstick aluminum five-quart saute pan is beautifully designed for everyday cooking. The large-capacity chef pan provides a nonstick surface for easy cooking and cleaning.
Easily use your saute pan on gas, electric, glass, ceramic, and halogen cooktops. The saute pan is oven safe to 400 degrees Fahrenheit, and the accompanying glass lid is oven safe to 350 degrees Fahrenheit.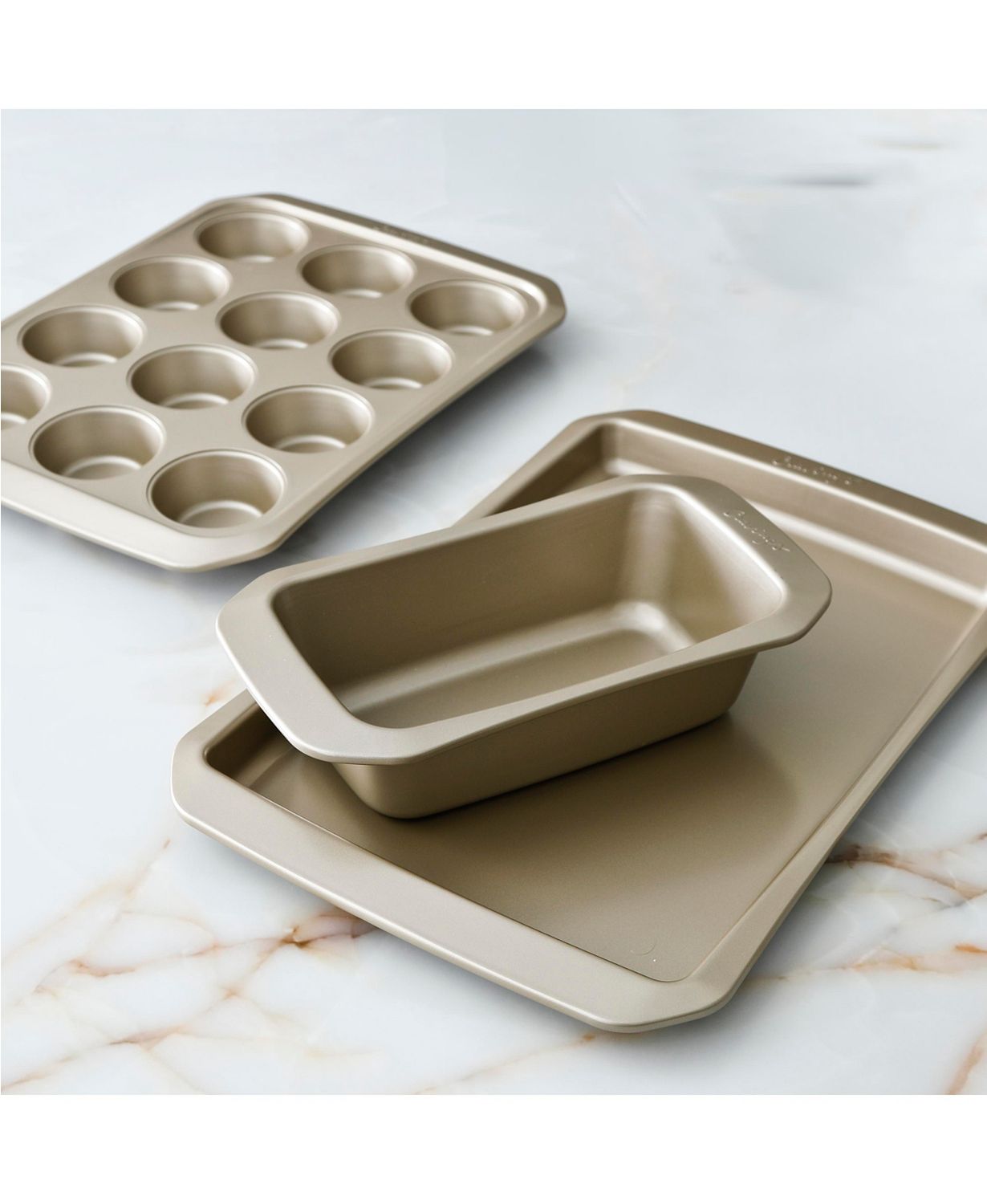 Check Latest Price
Get ready to whip up some decadent treats, like some of Chrissy's sweet, salty, Chex mix chocolate chip cookies, with the help of this three-piece bakeware set. The Cravings trio is made from even heating carbon steel for fool-proof baked goods, every time! This luxurious champagne gold-tone baker's dream has a nonstick cooking surface for easy release and effortless cleaning.
Related Reading