As OOLA editors, we select and write about stuff we love and think you'll like too. OOLA has affiliate and advertising partnerships so we may earn a commission if you make a purchase.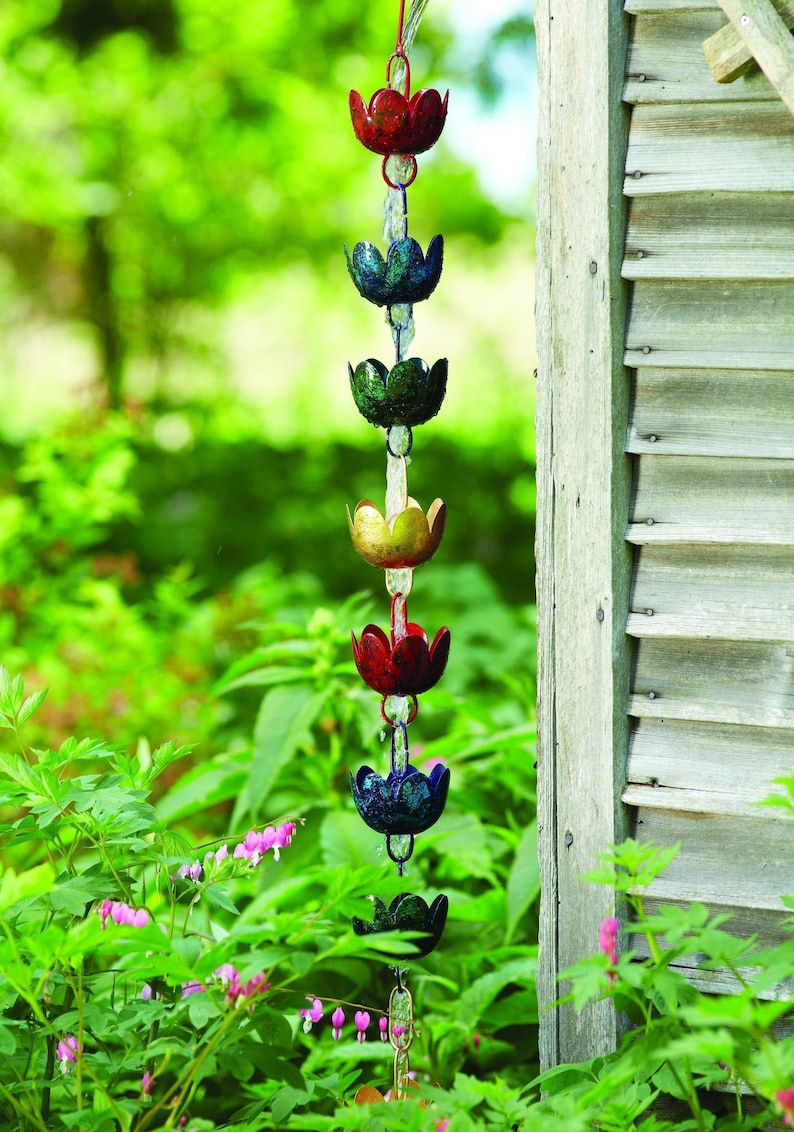 Check Latest Price
The whimsical Multicolor Lily Cup Rain Chain from Happy Gardens Art is built with top-quality steel and is painted with amazing colors. This rain chain is three inches in diameter and 96 inches long. It's handcrafted by artists with intricate details, and it will bring a smile to your face every time you see it.
It comes with easy-to-follow instructions and is super easy to put together and install. It also comes with a one-year, limited replacement warranty.
Beautiful Butterflies
Check Latest Price
The Butterfly Rain Chain handmade by Catherine Murphy and sold on Uncommon Goods is a "functional work of copper art that transforms roof runoff into a tranquil stream." It's made from wire and copper sheet and measures 19 inches in height. Each butterfly on the chain has outstretched wings that create a path for rainwater. Not only is it cool to watch, but it's also cool to hear. This copper chain is not coated, so it will patina over time.
Lovely Lotus
Check Latest Price
The black powder-coated aluminum lotus rain chain from Monarch Rain Chains features 20 lotus-shaped cups and is eight-and-a-half feet long. Each cup has a wide-flared mouth with slightly indented and defined petals that will capture most of the rainwater.
This rain chain is high-quality, yet affordable. You also have the option of buying a matching basin to catch the water.
Check Latest Price
This functional, yet beautiful Direct Square Link Rain Chain from Rain Chains Direct on Amazon is so easy to install, you won't need any tools. This aluminum, black powder-coated chain is eight and a half feet long and is made from the highest quality materials. An added bonus with this chain is that it looks "crazy cool" with ice, according to reviews.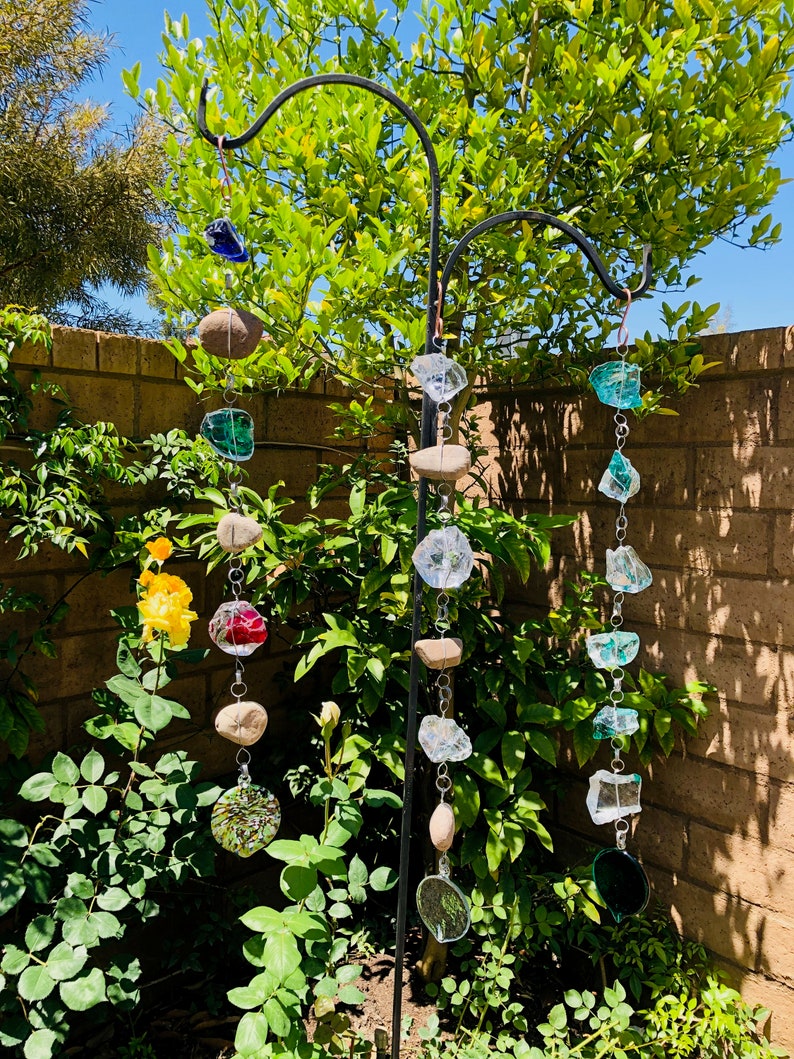 Check Latest Price
This beautiful piece from Apricot Mint is 100 percent handmade with recycled art glass and rock. The Large Art Glass Rock Rain Chain features big chunks of art glass and is approximately 37 inches long.
This unique chain brings amazing color to your home or garden. To capture that color, the artist uses the traditional technique of melting color glass that is then hand-blown into shape. These chains are made to last, and they are safe for the environment.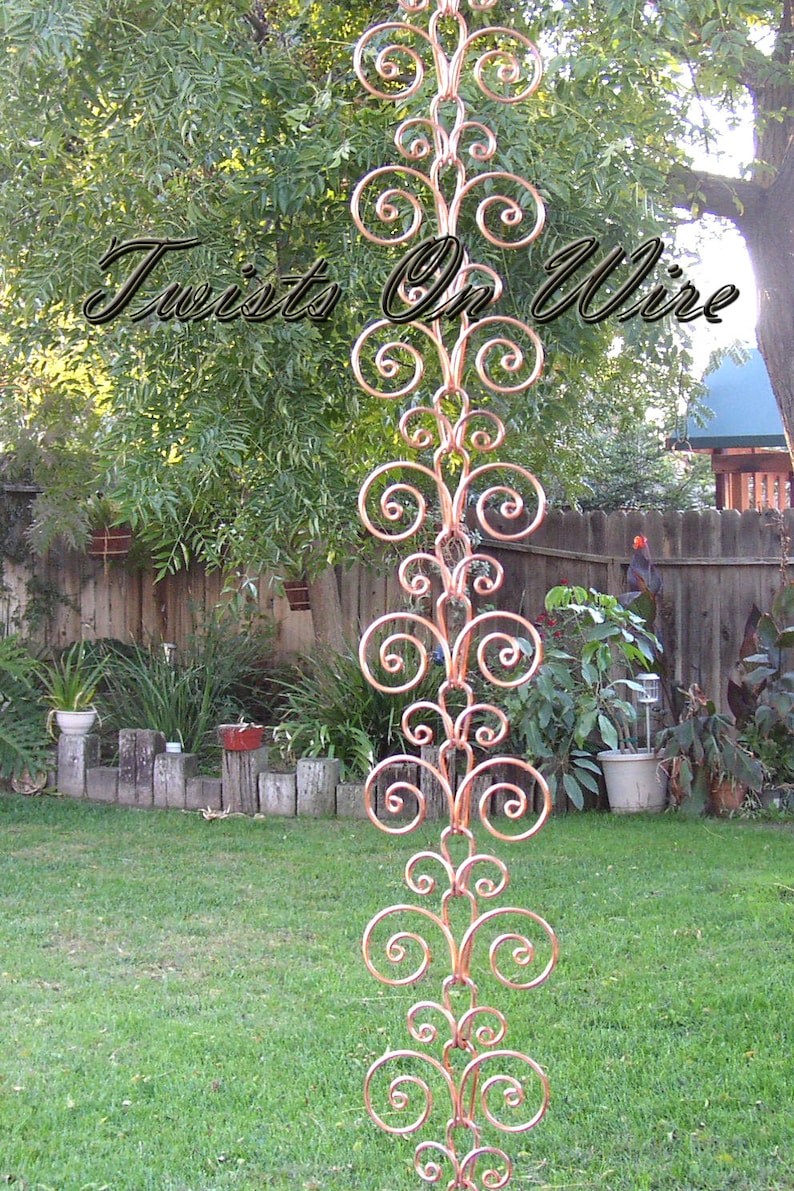 Check Latest Price
This absolutely beautiful chain from Twists On Wire puts ugly gutter downspouts to shame. The Solid Copper Swirl Rain Chain is hand-crafted from solid copper and creates a beautiful waterfall when it rains. This chain is eight feet long and comes with three different-sized hangers to choose from. Each chain is not made until after you purchase it but will be done and on its way to you in less than a week.
Cute Copper
Check Latest Price
The pot style copper rain chain from Marrgon is a delightful drainage solution that adds beauty to your home. This completely maintenance-free chain creates a cascading waterfall. The more it rains, the more beautiful this chain gets thanks to copper and rustic patina.
Each cup is optimally spaced for maximum water diversion to the ground or into a basin. This kit is super easy to install and comes ready to hang with built-in V hooks that sit in the gutter hole.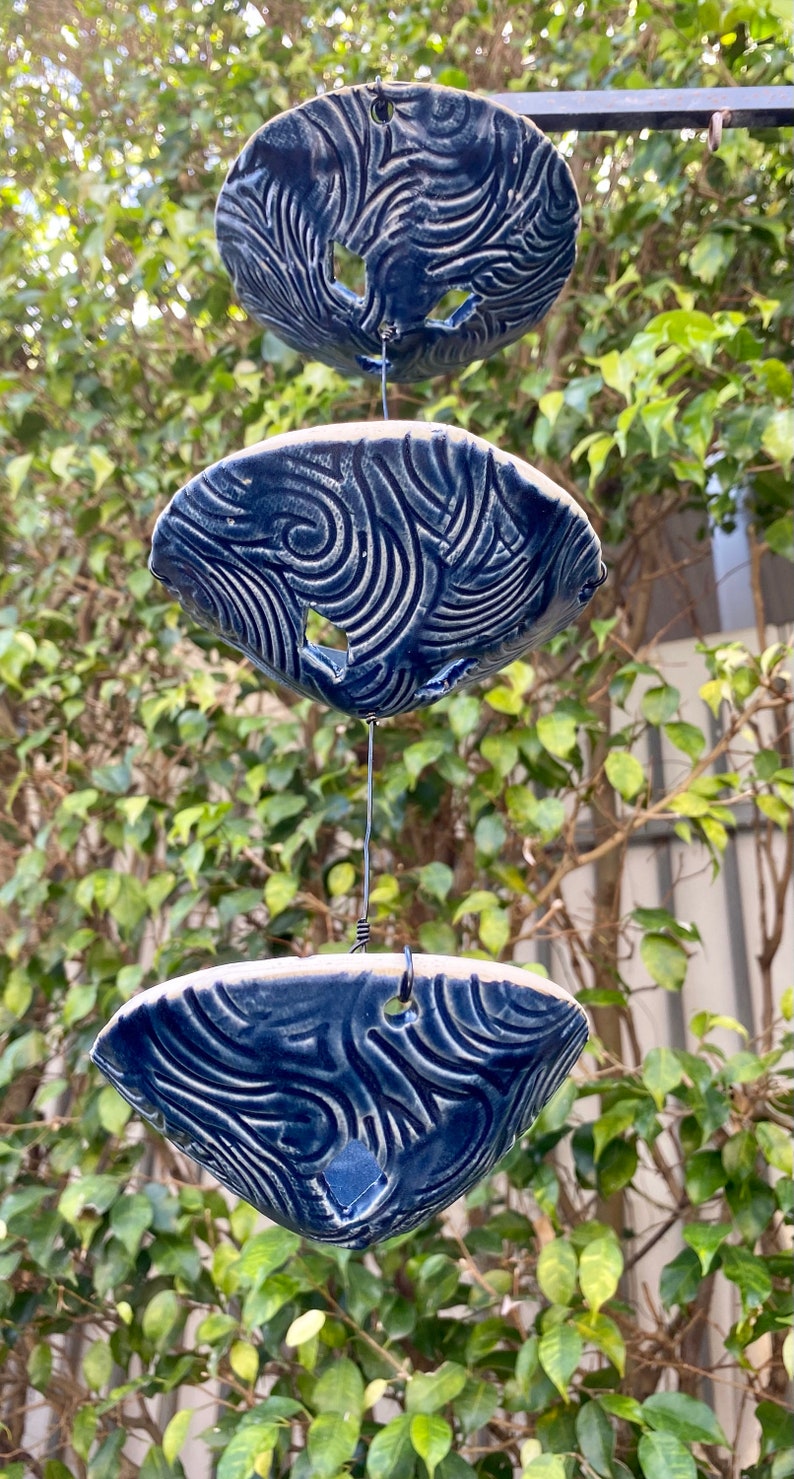 Check Latest Price
This original and handmade rain chain from Anhinga Clay Studios is so unique, you won't find it anywhere else. When it rains, the sound of the running water through this chain is both relaxing and soothing.
Made from durable stoneware ceramics and colored with a blue glaze, this chain is easy to install and looks absolutely gorgeous. The Blue Stoneware Rain Chain is roughly eight feet long and is wired with an aluminum wire that will not oxidize in outdoor weather conditions.
Rain chains are not just a replacement for your downspout. Yes, they work just as well, but they also look better when doing their job. As an added bonus, the raindrops make beautiful sounds when they are flowing down a rain chain.
A rain chain is like having a low-maintenance water feature on your house that turns into an ice sculpture during the winter. They really are that cool. Say goodbye to downspouts and hello to water chains. You'll be glad you did!