As OOLA editors, we select and write about stuff we love and think you'll like too. OOLA has affiliate and advertising partnerships so we may earn a commission if you make a purchase.
A well-decorated cake can transform a tasty treat into a mesmerizing work of art. Decorating cakes and other baked goods is a great way for bakers to stretch their artistic muscles, offering a virtually endless array of options for holiday-themed, celebratory, or avant-garde culinary creations. And while even a sloppily-frosted cake is most likely going to taste amazing, there's something undeniably gratifying about hearing the "oohs" and "ahhs" that accompany the revealing of an ornately-decorated cake.
Whether you're a box-cake-only baker looking to branch out or a pro looking to update your kitchen arsenal, these handy gadgets make light work out of even the most elaborate of cake designs. We've gathered our own kitchen's MVPs from turntables to scrapers to piping tips, all of which can be used in simple and intricate recipes alike.
(Helpful holiday hint: these tools also make great gifts for a special baker in your life. They might even make you a sweet treat using their new gadgets. A win/win!)
Must Have
fave.co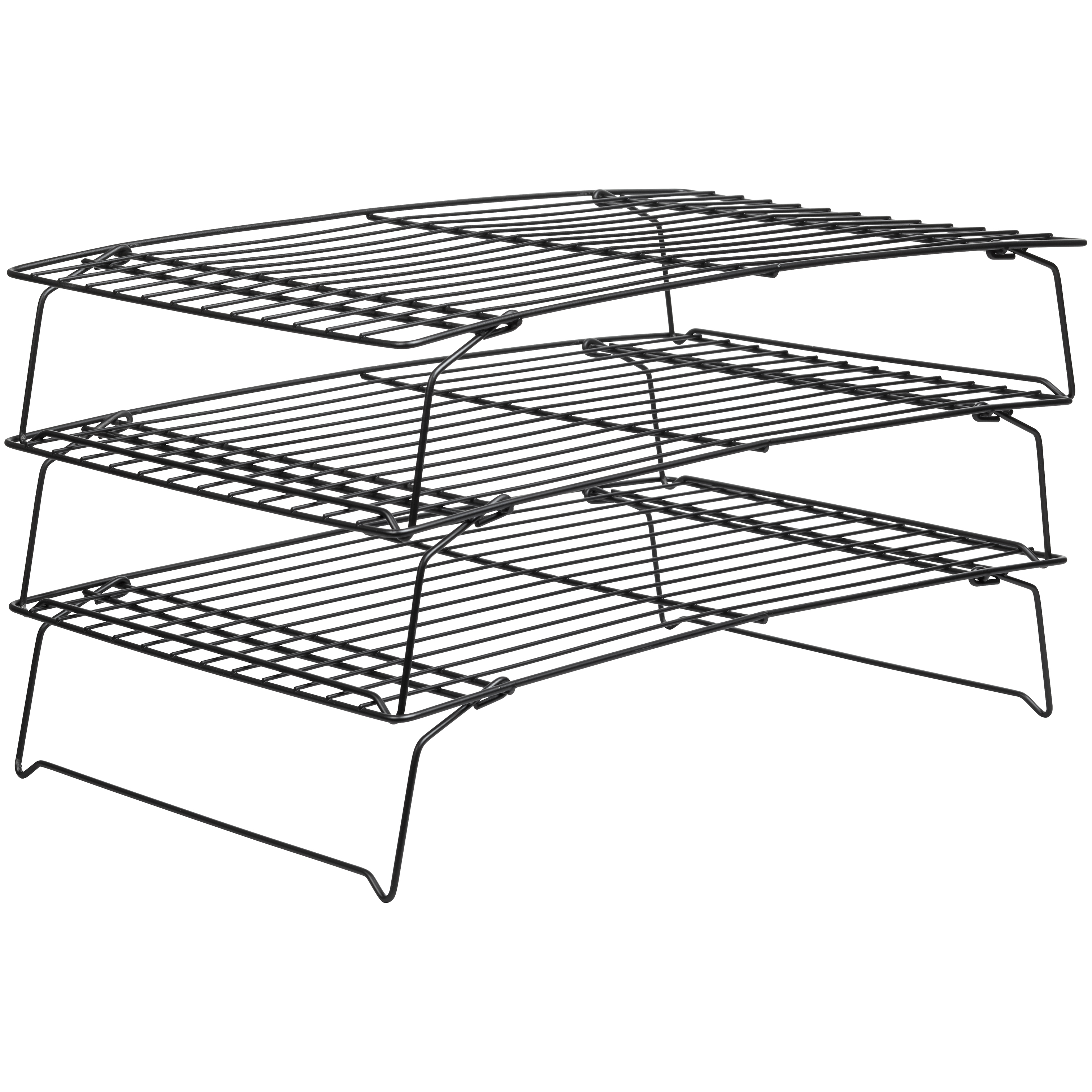 Check Price
Fluffy meringue? No problem. Multi-tier cake? Yes, please. Waiting for the dessert to cool before starting the decorating process? Well… Look, we get it—sometimes cakes baked with the utmost love are also baked in a serious rush, and those extra 20-30 minutes to cool can seem like an eternity. Expedite the (unfortunately very necessary) cooling process with a stackable set of cooling racks.
There is no shortage of cooling racks to be found on the internet, but we prefer the stackability (and un-stackability) of the Wilton Perfect Results Non-Stick 3 tier Cooling Rack for workspaces of all sizes. Use these handy cooling racks for baked goods, elevating hot pots and pans off countertops, and even in the oven for roasting vegetables and meat, ultra-crispy fried foods, and perfectly cooked bacon.
Top Pick
fave.co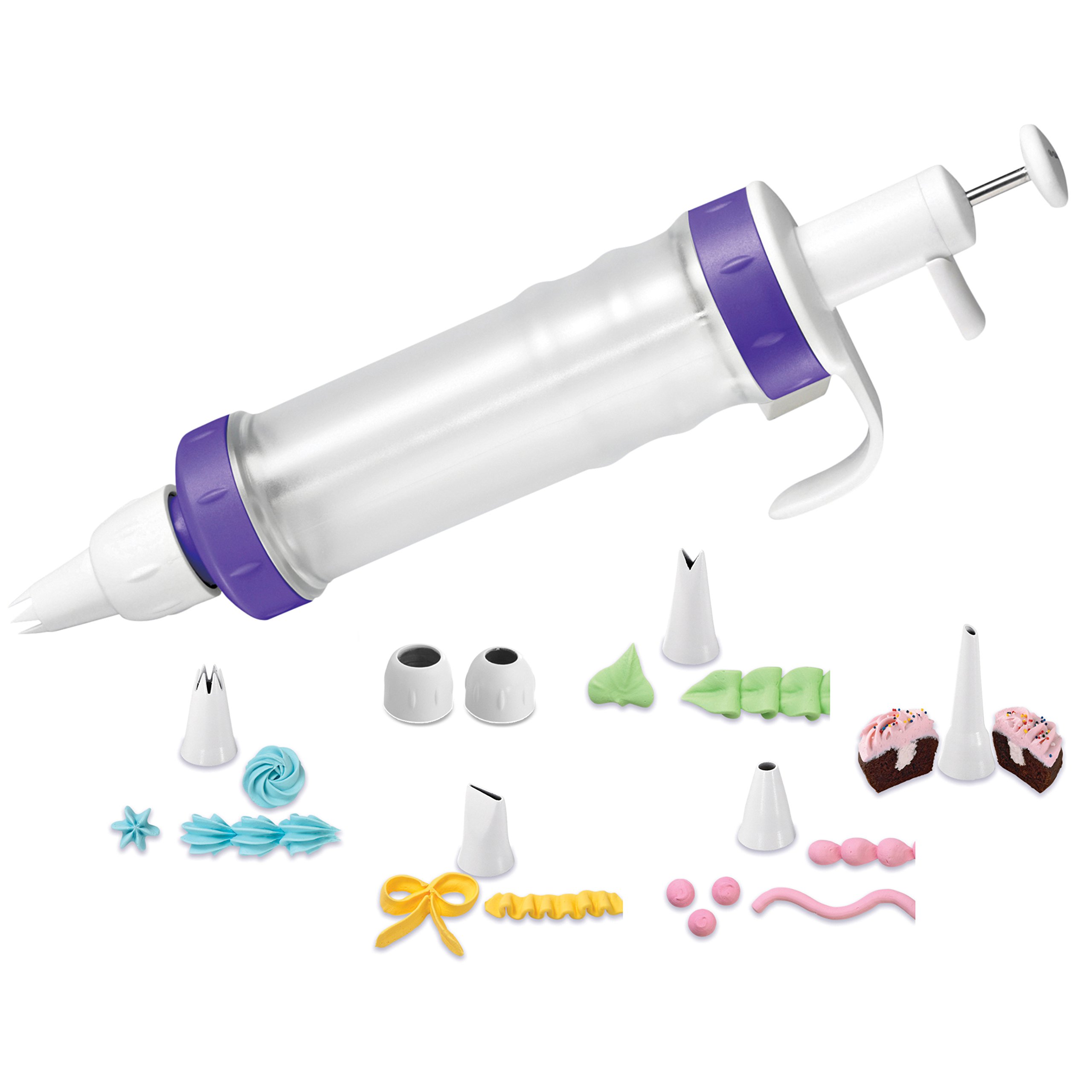 Check Price
Say goodbye to squishy, hard to handle piping bags and hello to this ergonomically designed Dessert Decorator from the Barons of Bakeware, Wilton. This particular kit includes four decorating tips for easy-to-make designs like stars, flowers, dots, and leaves. The Dessert Decorator also comes with a fill tip and two couplers that are compatible with most other Wilton frosting tips.
Wilton's Dessert Decorator is not only wildly helpful for decorating the outside of cakes and cupcakes. The fill tip works great for injecting delicious dollops of chocolate, cream, marshmallow, or other sweet fillings into cupcakes and donuts. This versatile tool can also be used for mess-free deviled eggs, meringue, or piping mashed potatoes.
Also Consider
fave.co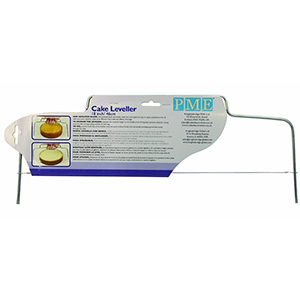 Check Price
If you've ever attempted a multi-tier cake only to have each layer droop and sag out of place, there's a good chance your sponges weren't level prior to frosting. The rounded hump of a freshly baked cake needs to be flattened before stacking layers to prevent sagging, drooping, or a full-on toppling disaster.
Leveling cakes with a knife takes a sharp eye and superhumanly steady hand; a cake leveler eliminates the guesswork entirely. For cakes of all sizes, we recommend PME's 18" Cake Leveler. Its serrated blade and adjustable width help take only the uppermost layer off the cake, leaving as much delicious sponge as possible for your multi-layered creation.
amazon.com
Check Latest Price
Anyone who has tried to decorate a cake without a turntable will know it can quickly become a complicated dance of bending and stretching over countertops to get to every square inch of sponge. Turntables provide easy-access to all 360º of the cake, effortlessly rotating for bump-free layers of perfectly smoothed frosting.
ForeverSmooth makes a moderately-priced, easy-to-use turntable with a lifetime warranty. Their extra-wide, no-slip turntable has a lock feature, allowing you to focus on more elaborate details without worrying about the work surface moving from underneath you. Turntables come with a blue, pink, purple, or red locking brake and a bundle of additional cake decorating tools, including an offset spatula set, icing bench scraper, and cake boards.
fave.co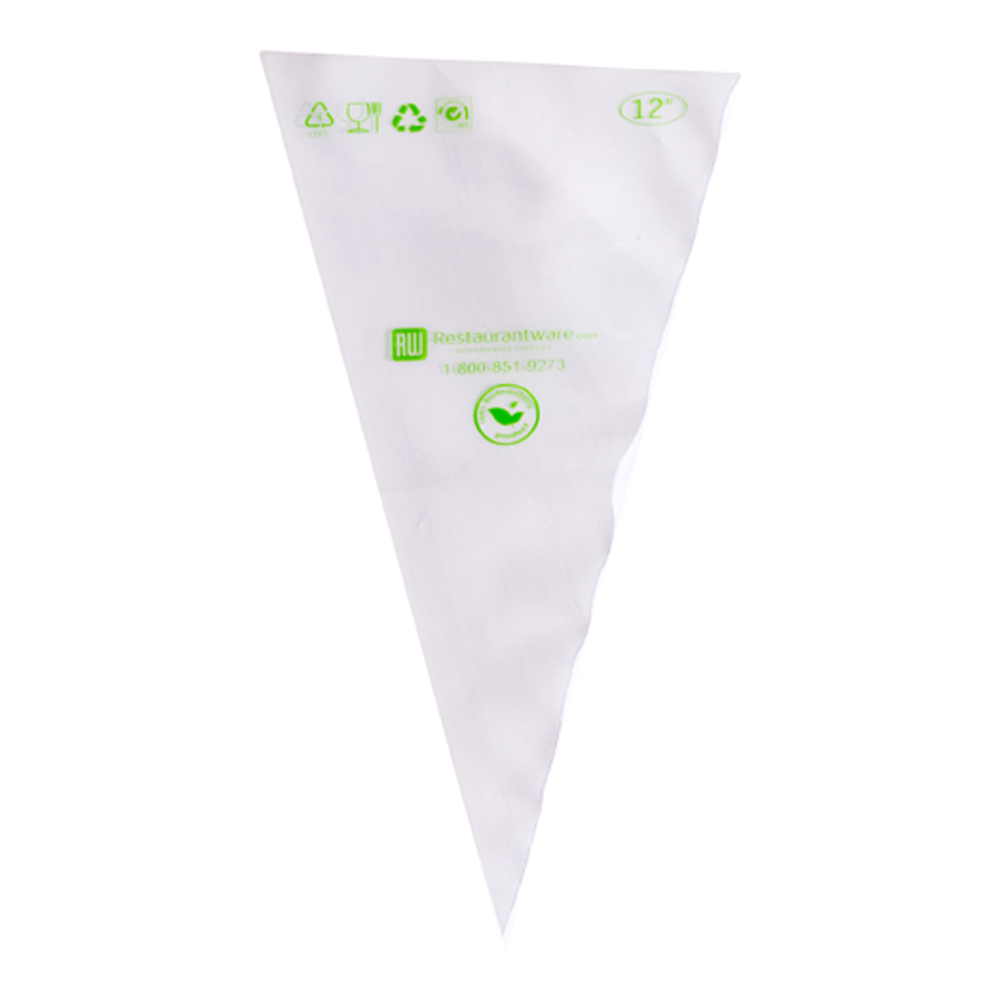 Check Latest Price
As handy as a dessert decorator is, there will be the occasional masterpiece that requires more than one piping tool. Multiple frosting colors, toppings, or other decorative elements might require two to three piping containers all filled at once. In this case, it's best to turn to quick-to-fill, quick-to-toss piping bags. While they can be a little finicky compared to the dessert decorator, sometimes finicky saves time.
We recommend Pastry Tek's Clear Plastic Pastry Piping Bags for their small carbon footprint. These convenient piping bags are made with 100% biodegradable plastic, so you can use (and throw away) as many as you need with no guilt.
amazon.com
Check Latest Price
Some tools are so handy so often, it can be hard to imagine ever having worked in the kitchen without them. Offset spatulas are no exception. Simple but effective and deceivingly inimitable, U-Taste offers a cost-effective bundle of three spatulas, ranging in sizes for easily frosting everything from sheet cakes to mini cupcakes. Another term for an offset spatula is a pallet knife, but the latter tends to be a bit pricier.
Offset spatulas help evenly smooth vertical walls of a cake, or it can also be used to create textured finishes like lush swirls; whipped, meringue-like peaks; or eye-catching pinstripes and zig-zags. Use these handy tools to remove cakes from their tins, transfer cupcakes to and from working surfaces, cut out and lift cookie dough, and much more.
fave.co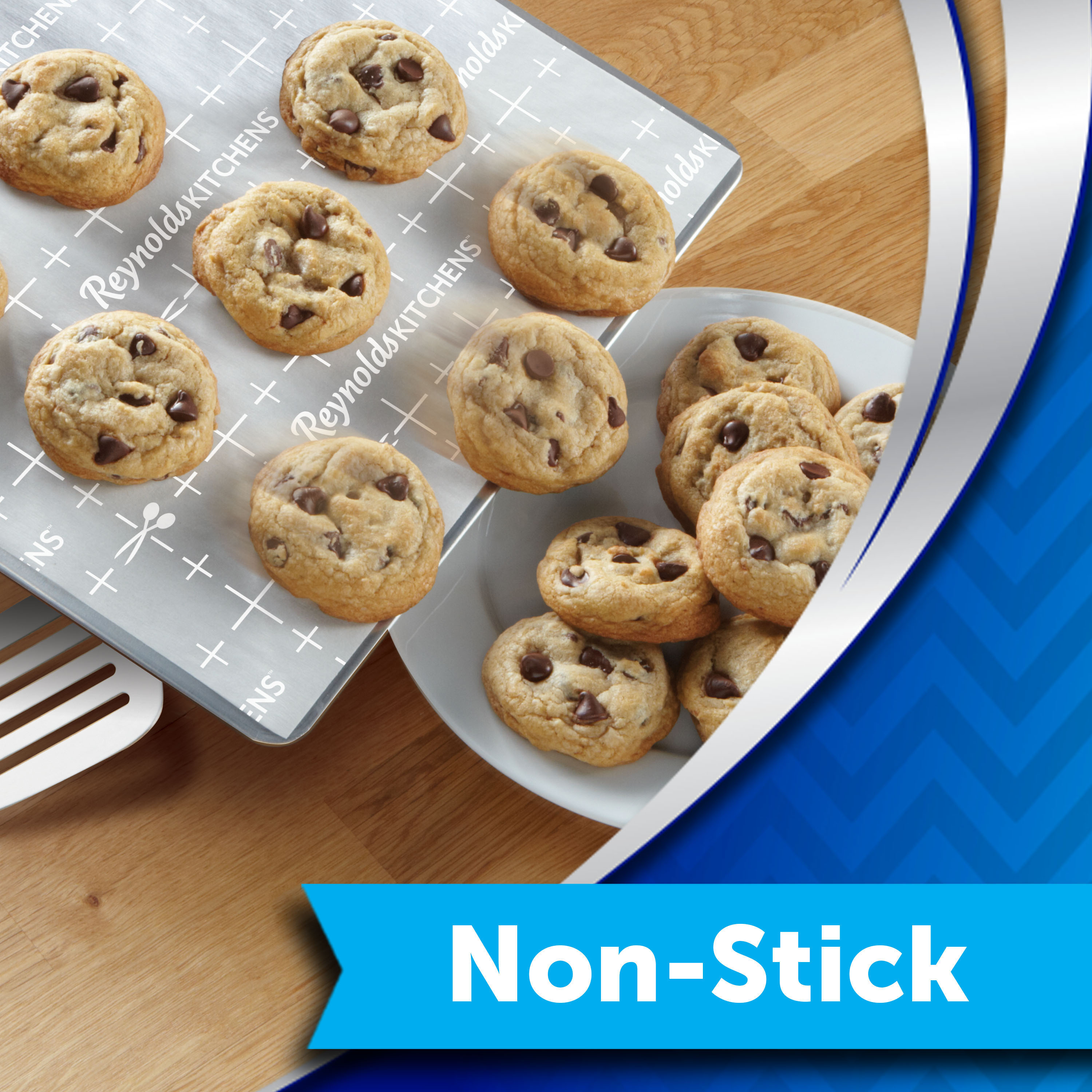 Check Latest Price
Aluminum foil and saran wrap are common kitchen drawer staples, but what about parchment paper? Often overlooked until the very moment it's most needed, parchment paper is an invaluable tool to keep on hand. We've found Reynolds Kitchen Parchment Paper to have the best heat-resistance, withstanding temperatures of up to 425º F and cooling quickly after taken out of the oven.
Parchment paper is a great working surface for rolling flour, and Reynolds' SmartGrid design allows for more precise spacing on baking sheets. Most importantly, parchment paper is a must-have for easy removal of cakes from their tins. There are few things more disappointing than lifting a tin away from a freshly baked cake, only to find half of the cake still stuck to the bottom of the pan.
Whether round or square or shallow or deep, a layer of parchment paper in between your baked goods and the pan lets you flip, tap, and reveal a perfectly intact cake, loaf, or other delicious creation.
fave.co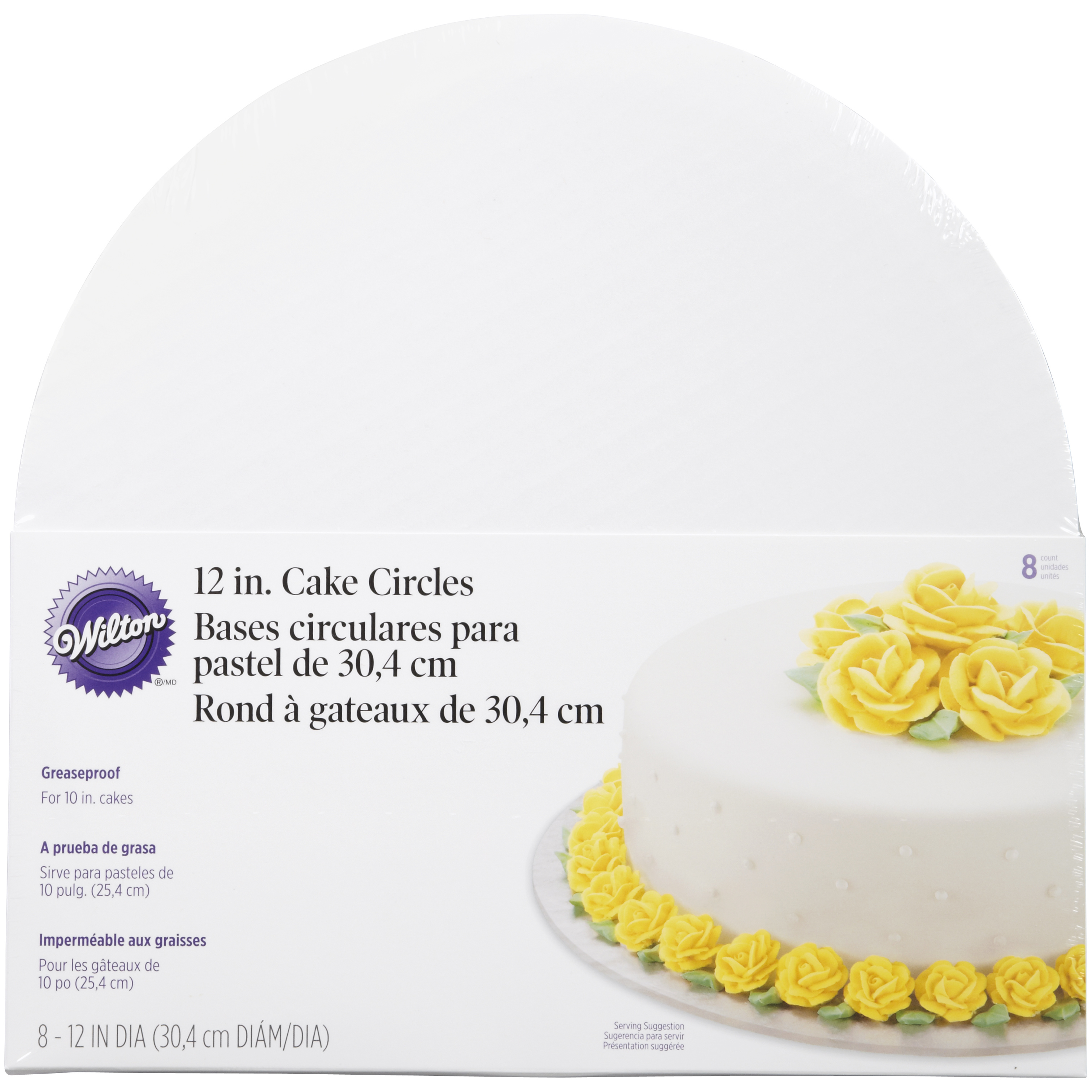 Check Latest Price
For the next tool in our cake decorating arsenal, we return to a tried and true favorite: Wilton. Wilton makes a wide range of cake circles in various sizes, designs, and shapes. Our top pick is their 12-inch Round Cake Circle set of eight. At under a dollar a board, keeping an extra set in your cupboard is an affordable, convenient way to never be without a platform for your beautifully decorated masterpiece.
Because if you're going to spend all that time decorating, why would you just throw it on a plate and hope for the best? Cake boards are clean, level surfaces that make for easy transport, sleek presentation, and simple clean-up — just toss the board, and you're done. No cleaning up caked-on frosting!
fave.co
Check Latest Price
Our final pick for essential cake decorating tools is a roasting pan. We can feel your skepticism already, so let us explain: roasting pans are the key to making a perfectly creamy, no-crack cheesecake you never knew you needed. Baking cheesecakes in a water bath turns your regular oven into a luxurious, steamy sauna for cakes of all sizes, helping the ingredients blend into a gorgeously smooth and even cake that's easy to decorate and tastes incredible.
A roasting pan with a flat rack lets you set your cheesecake tins safely in the water bath without risking spillage to and from the oven. We've tried making these temperamental (but worth the struggle, honestly) desserts in springform pans, disposable aluminum roasting pans, rectangular cake tins, and a sturdy, medium-to-large roasting pan takes the (cheese)cake.