As OOLA editors, we select and write about stuff we love and think you'll like too. OOLA has affiliate and advertising partnerships so we may earn a commission if you make a purchase.
Memorable Letters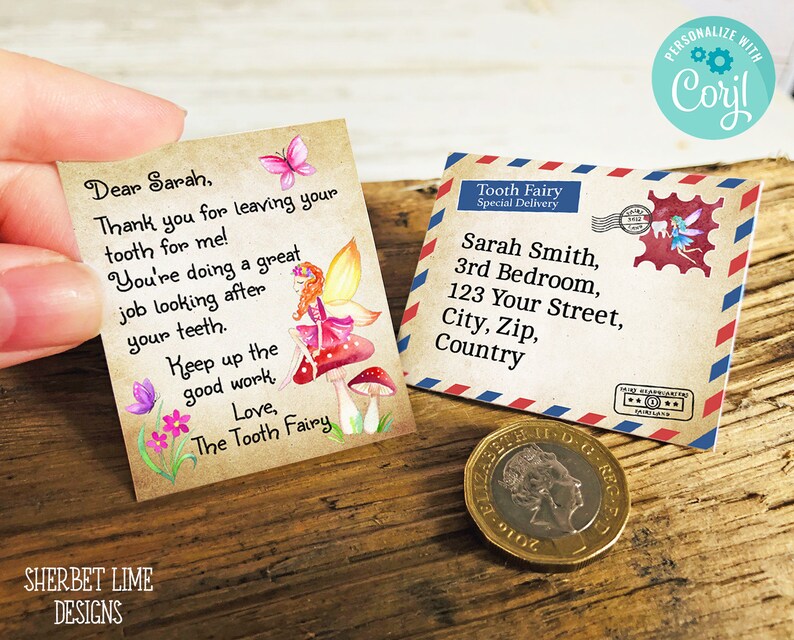 Check Latest Price
If your little one has a wobbly tooth, the tooth fairy will soon be on her way. Create magical memories with a fairy-sized letter, certificate, and envelope. Have your child slip the envelope with their baby tooth securely inside under their pillow. In the morning, they'll be delighted to find a magical note from the fairy along with a certificate certifying that their tooth was clean and healthy!
Fairy-Worthy Coins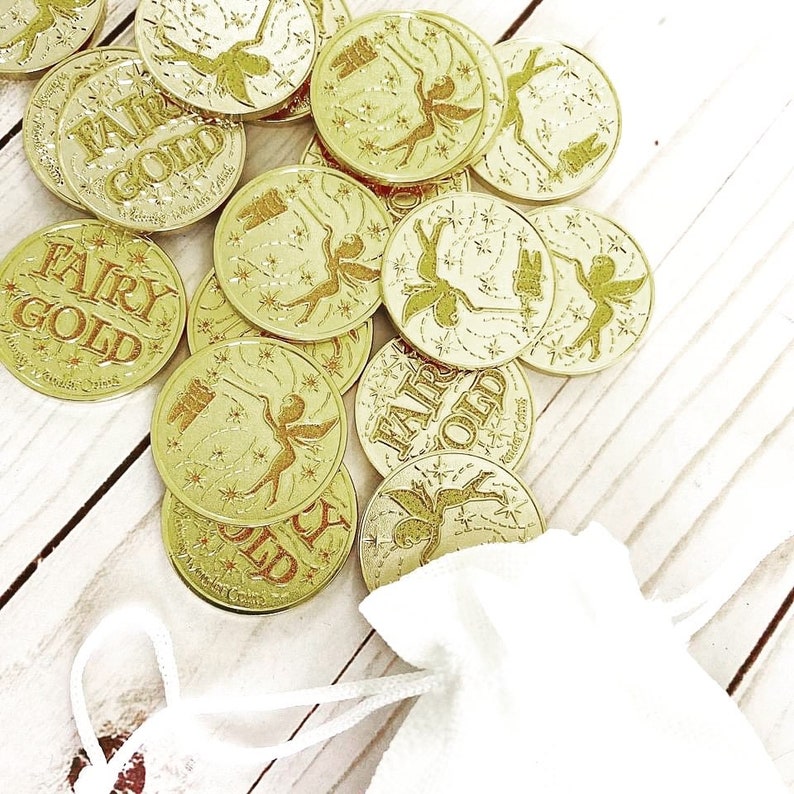 Check Latest Price
It only makes sense that the tooth fairy would have magical currency from tooth fairyland. Your child will be positively charmed when they wake up to glittery tooth fairy coins instead of ordinary money. Tooth fairy coins from WhimsyWonderCoins are high quality, with gold plated metal along with a glimmery sheen seen on both sides of the playful fairy coin. The more tooth fairy coins you purchase, the more you'll save!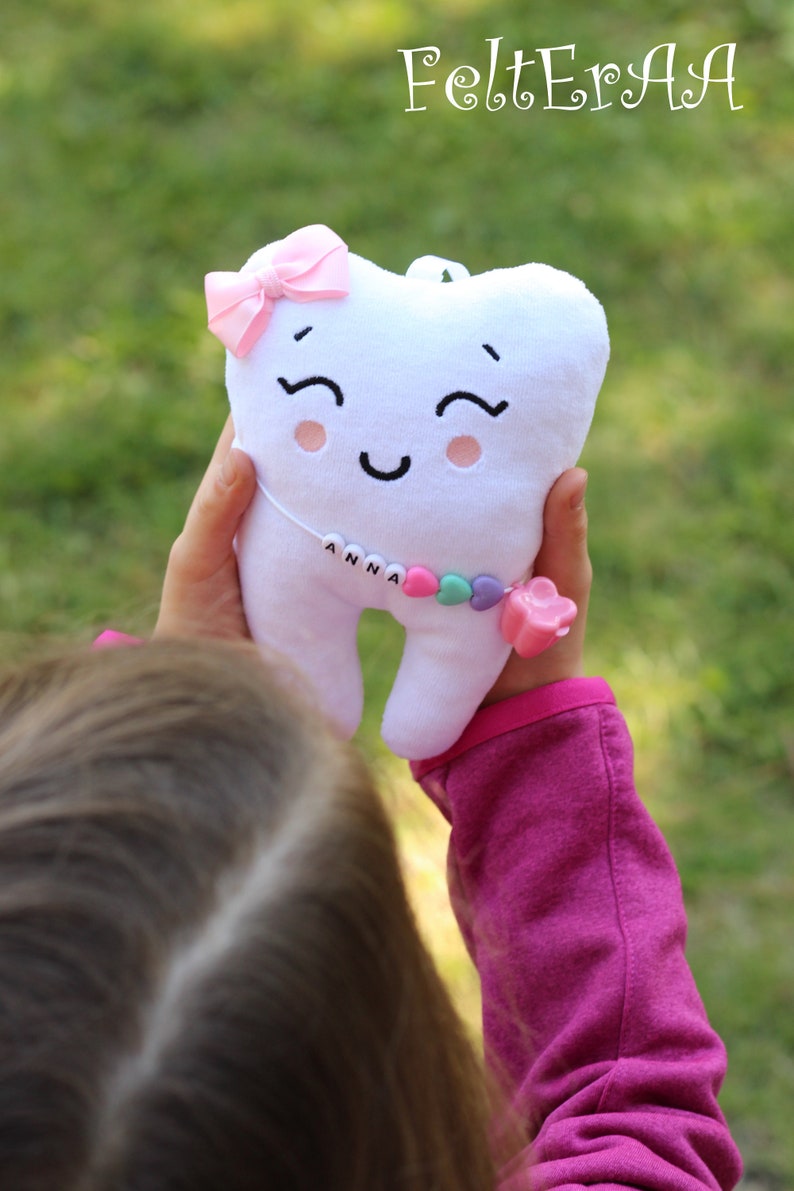 Check Latest Price
Kids will adore this cute tooth fairy pillow commemorating their very first lost tooth! Your little one will be ecstatic about placing their tooth into the tooth locket fastened to the side of the lovable pillow. Place a note or money from the tooth fairy into an optional pocket in the back of the pillow for your child to find in the morning.
Magical Pixie Dust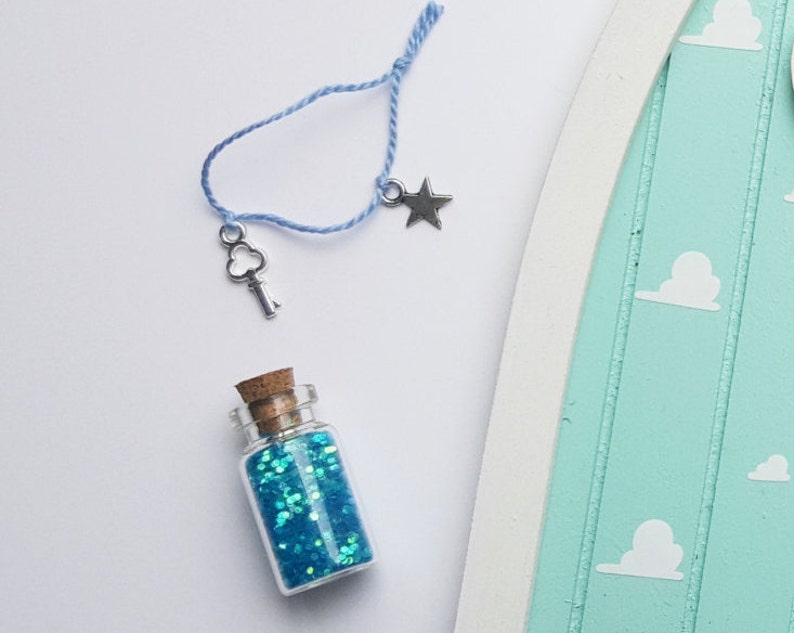 Check Latest Price
A sprinkling of fairy dust around your child's pillow and bedroom will enchant them the morning after awaiting the tooth fairy's visit. Bottles of tooth fairy dust feature a small fairy door key that unlocks a magical fairy door. Choose from several different glitter colors for a memorable experience your child will cherish forever.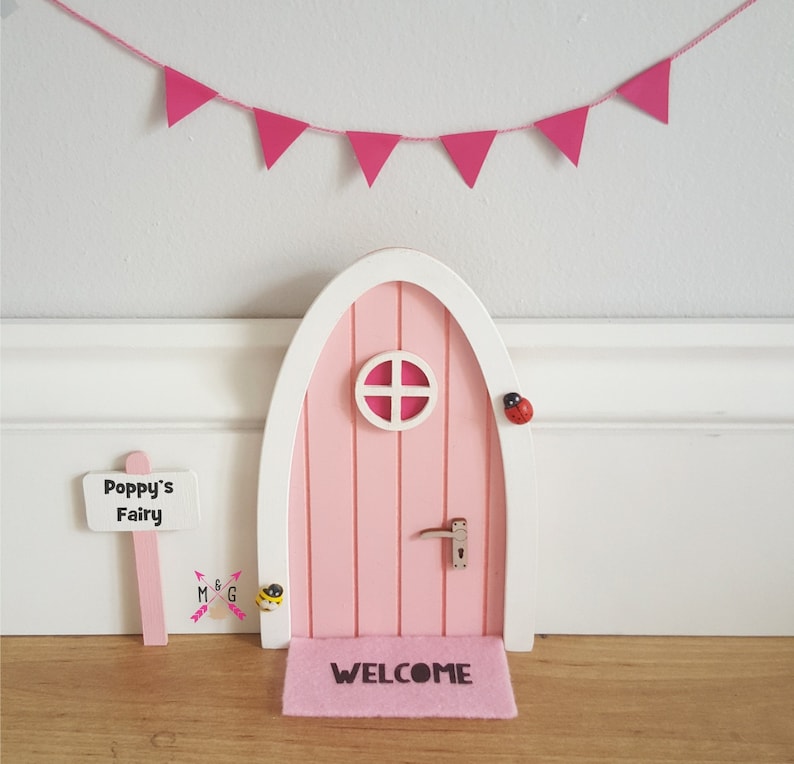 Check Latest Price
This precious fairy door is perfect for the child who has ever asked, "How does the tooth fairy get inside the house?". An ideal alternative for those seeking creative tooth fairy gifts for a curious child with a wonderous imagination, pair this mystical door with fairy dust. Have your littles perch their charming fairy door in their bedroom so magical creatures like the tooth fairy or the Elf on the Shelf can visit during the year.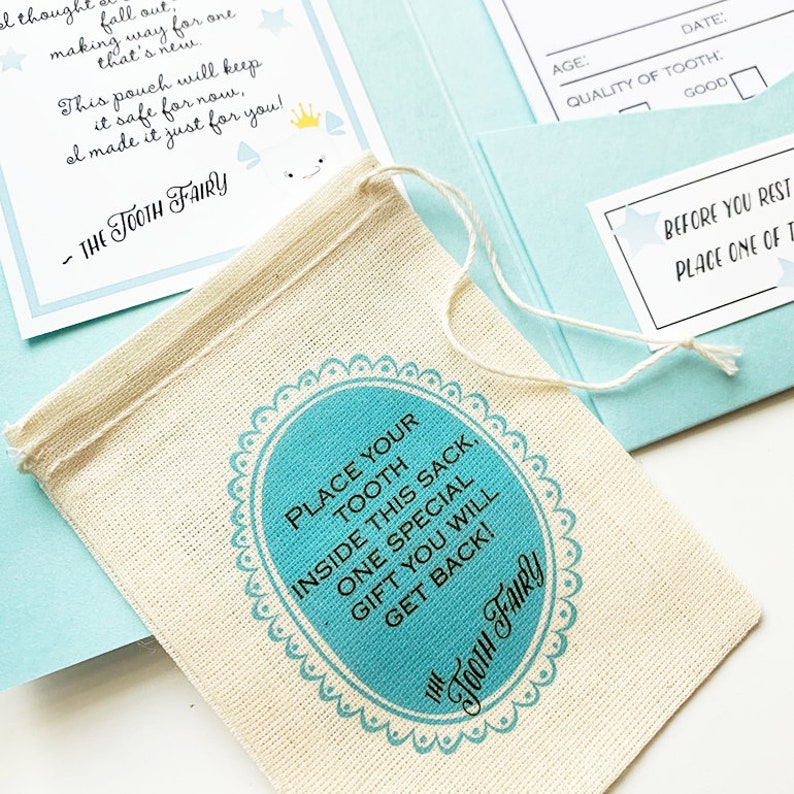 Check Latest Price
Keep your child's sweet little loose tooth safe within a tooth fairy pouch that comes with this handy tooth fairy kit. Tooth fairy kits feature a tooth fairy pouch that will safely hold a tooth so it won't be lost. A handy purchase to have for continued tooth fairy visits, kits come with 20 tooth receipts, ready to be filled in for each tooth your child loses.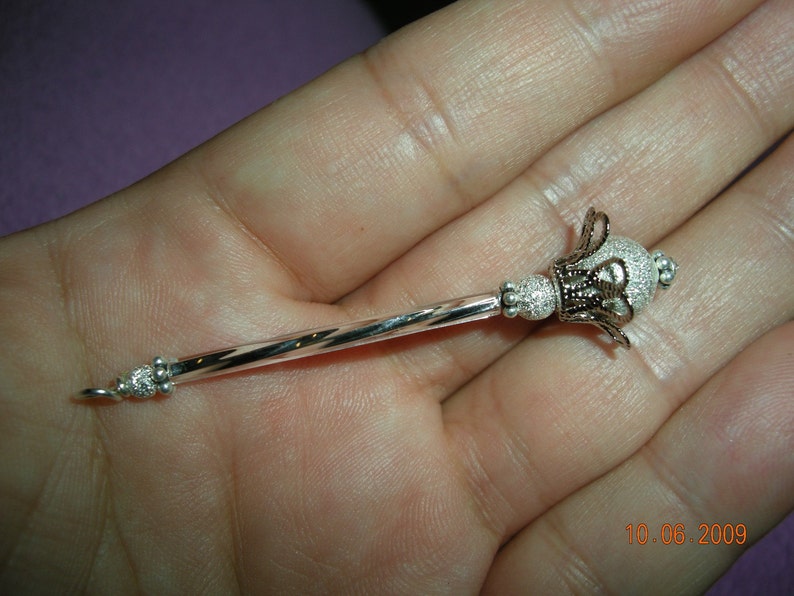 Check Latest Price
Your child will be absolutely astounded when they find that the tooth fairy left behind her magical tooth fairy wand! We guarantee this fairy wand will be a cherished keepsake and an incredible memory your child will never forget. Choose from several beautiful colors or have the shop owner surprise you.
Check Latest Price
Gift a book and influence your child's love for reading. If your child loved How to Catch a Unicorn and How to Catch a Dinosaur, then they'll be thrilled to receive How to Catch the Tooth Fairy. This magical children's book is filled with silly rhymes and colorful illustrations showing the clever tooth fairy ducking many tooth-fairy themed traps. Your child will want to organize their own plan to catch her. Can they pull it off?
Check Latest Price
As kids lose their baby teeth and grow more adult teeth, their oral health takes center stage. It's no surprise that the nighttime brushing routine is a constant pain point for parents. Brusheeze offers an adorable and fun kid's toothbrush set that will have kids getting excited about brushing their teeth again. Remember the tooth fairy loves healthy teeth!
The set features everything kids need, such as a unicorn electric toothbrush, a rinsing cup, timer, and stand. Another feature that makes this tooth fairy gift fantastic is the wide range of cute critters the set comes in. Of course, the unicorn set is wildly popular. Other options include a pony, giraffe, and a dragon. Each set has a toothbrushing chart to help kids keep track of when they've brushed their teeth each week.
Check Latest Price
Gift this darling tooth fairy necklace that features a dainty golden fairy holding a single silver tooth. Imagine your child's face when they see this necklace under their pillow from the tooth fairy with a special message that reads, "Thank you for your magical tooth! Your tooth will help create fairy dust that can make rainbows, sweet dreams, and happiness just for you! To thank you, please accept this fairy necklace." Guaranteed to bring a smile to your little girl's face, a tooth fairy necklace is an excellent cash-free tooth fairy gift for a child who just lost their first tooth
Check Latest Price
Every child loves to receive gifts and games. Allow your kids to trade their lost tooth to the tooth fairy for this fun and exciting card game. On top of being an affordable tooth fairy cash alternative, it serves both educational and entertainment purposes. One of the best aspects of the Go Fish Alphabet Game is that it teaches the alphabet and names of animals while keeping kids engaged in a fun card game.
Check Latest Price
Are you looking for a delightful toy for losing that first tooth? Playmobil Tooth Fairy is it! Children who are curious and perhaps a little nervous about who the tooth fairy is will soon become acquainted while exploring and learning with the Playmobil Tooth Fairy set. Children can safely store their loose teeth in the tooth box without worry before placing it under their pillow.
Try something new with your children and the timeless tooth fairy tradition. There are many amazing ways to create the same tooth fairy magic with your kids without the need to make a trip to the ATM. Be sure to have some alternative tooth fairy gifts on hand for when those baby teeth fall out.