As OOLA editors, we select and write about stuff we love and think you'll like too. OOLA has affiliate and advertising partnerships so we may earn a commission if you make a purchase.
Layer Up
Check Latest Price
Smartwool's color-blocked base layer top is perfect for layering up on a cold winter's day. Available in several colors and patterns, this 100% Merino wool top offers comfort, breathability, thermoregulation, and odor resistance. Heavy yet soft, warm yet breathable, this wool top is designed to move sweat away from the body, which is nice when hiking or skiing. Complete the lewk with Smartwool's Merino 250 Base Layer Colorblock Bottoms.
Cute Cactus Socks
Check Latest Price
Sure, these cactus print crew hiking socks are cute, but they're also durable, breathable, and comfortable. Made with Smartwool's ZQ-certified Merino wool, these socks have mesh ventilation for breathability. These may be the best-designed pair of socks you'll ever own. They feature a flex zone at the ankle joint, and a slimmer fit and narrower heel made for a woman's feet. Plus, they're lightly cushioned, both for warmth and for impact absorption. Available in small, medium, and large, these socks will fit your feet perfectly. Plus, they're available in a ton of cute colors and prints, like this Capri design with red poppies
Check Latest Price
Need some new ski socks? Smartwool's over-the-calf ski socks are made with Indestructawool™ technology for exceptional durability and comfort. These ultra-thin socks' ultra-light cushion puts the ideal barrier between you and your ski boots, while the Shred Shield™ helps reduce wear from toes.
Check Latest Price
Wool undies? You heard that right. Merino wool makes these panties super soft and breathable. Maybe you don't drop 30 bucks on underwear every day, but these lightweight lacy bikinis offer odor resistance, moisture management, and temperature regulation with the durability of nylon. They are also available in a thong.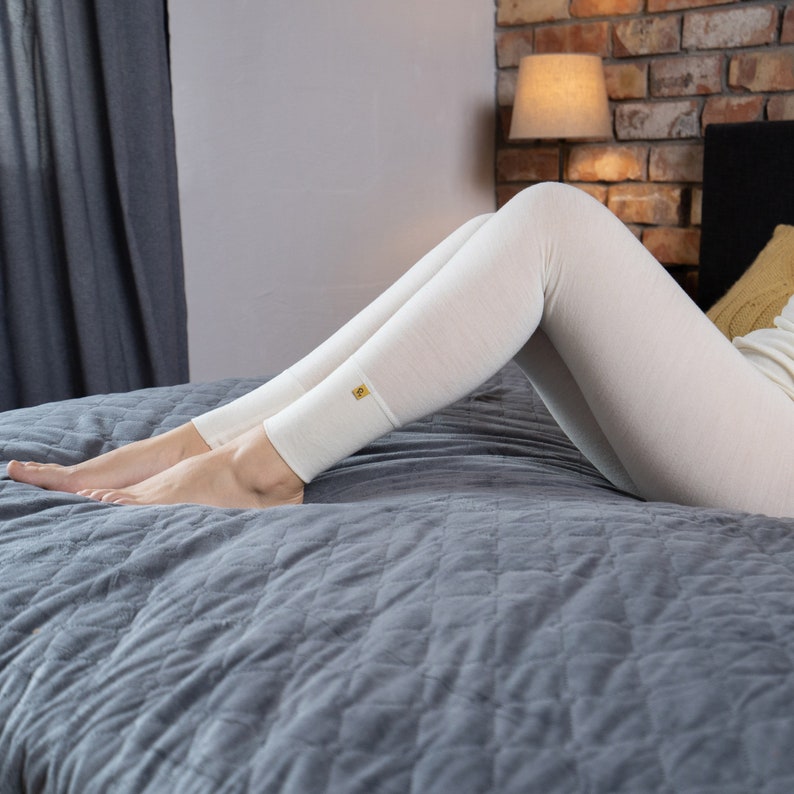 Check Latest Price
If you are looking for maximum comfort all-day long, look no further than these Merino wool organic leggings from menique on Etsy. These high-waisted fleece leggings will feel like a second skin. They are extra-breathable, flexible, and eco-friendly. They are also lightweight, stretchy, and don't wrinkle!
These leggings are great for a yoga class, running errands, or for just lounging around the house. An added bonus is that they are pretty much resistant to staining, which makes them super easy to take care of.
Warm & Snuggly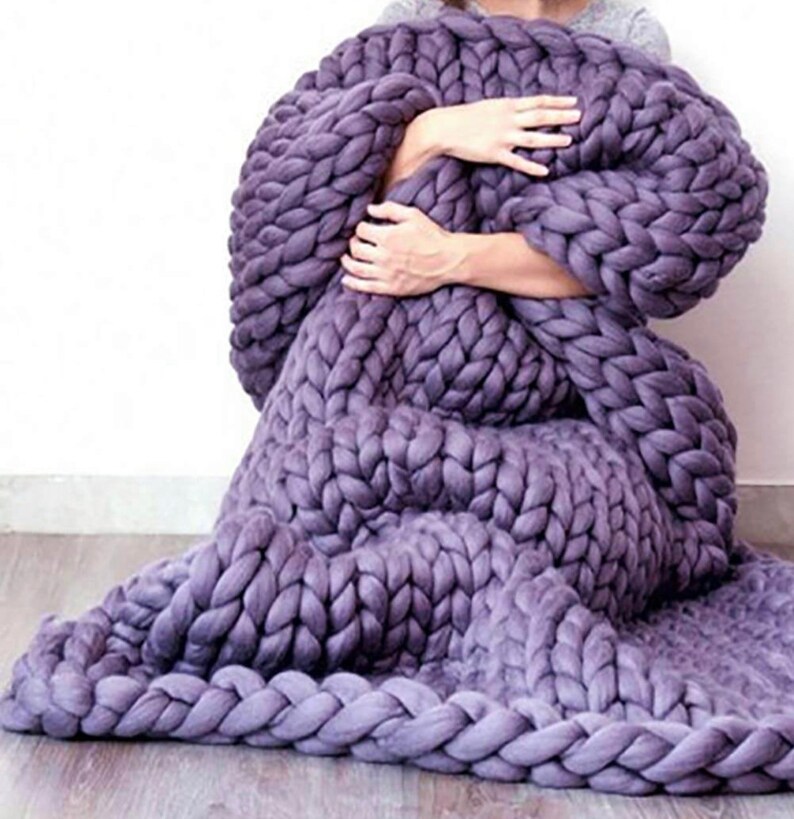 Check Latest Price
Talk about luxury! This handmade chunky knit blanket from Bizibid on Etsy is super soft and fluffy, and it comes in different colors and sizes. Don't care for purple? No problem. This silky smooth throw comes in 104 different colors! There's also a ton of size options, including throw, throw XL, twin, double, queen, king, super king, Texas king, and XL.
This Merino wool blanket is perfect for snuggling up with family and friends on a cold winter's night.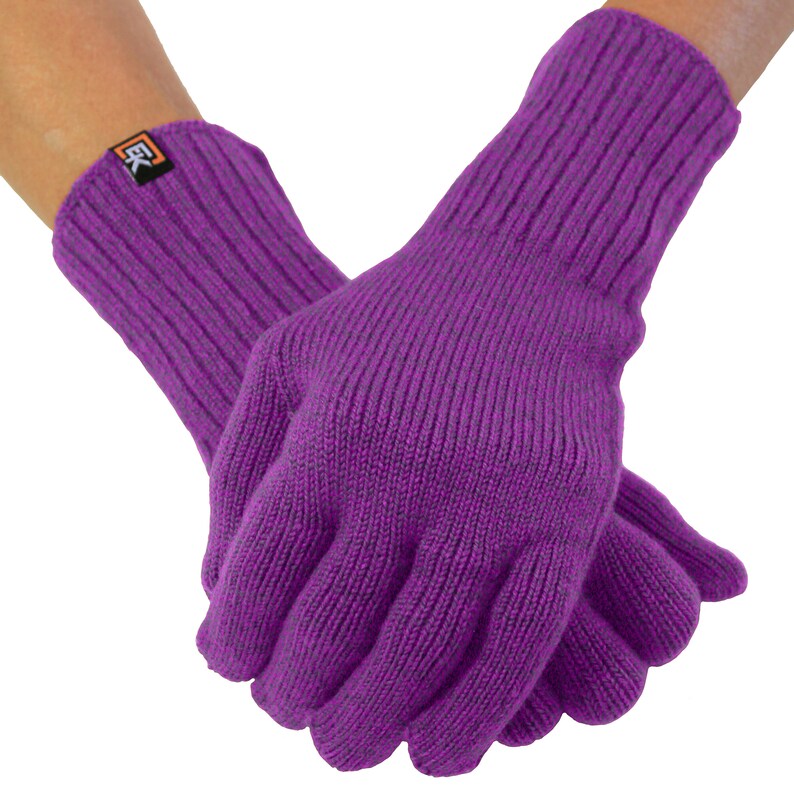 Check Latest Price
Merino wool knit gloves are the perfect winter accessory for those cold mornings and active days outdoors. These super-soft gloves from EvolutionKnitWear were built for comfort and warmth and made in the USA. These luxurious gloves are made from super-soft 100% Italian Merino wool yarn with a touch of lycra for stretch.
Available in a variety of colors, they also come in large.
Check Latest Price
Merino wool is the perfect material for a quality, lightweight beanie. To keep your head warm this winter, you can't go wrong with a 100% Merino wool unisex beanie from Minus33. This hat is machine washable and dryable. Plus, the warmth and breathability of this beanie makes it an essential part of your outdoor gear. This beanie comes in numerous different colors and one size fits most.
Check Latest Price
Neck gaiters aren't just for winter anymore! This tubular neck and face gaiter from Smartwool can be worn in a number of different ways. This gaiter can keep you warm when you are out and about. It can also be used as a face covering when you are in places that require a mask. You can also use it as a headband.
Merino wool is just about perfect for every outdoor adventure that you will go on, no matter the season. At the same time, it can keep you cozy and warm on the couch while you enjoy your latest Netflix binge.
Merino wool is simply amazing. Not only is it the perfect material for staying warm and cozy inside, but it also keeps your body temp regulated when you are active outdoors. As a final bonus, the material is also eco-friendly. Merino wool actually disappears after about one year in the ground.
Related Reading