As OOLA editors, we select and write about stuff we love and think you'll like too. OOLA has affiliate and advertising partnerships so we may earn a commission if you make a purchase.
Most Eco-Friendly Pad
Check Latest Price
Roman author and ultimate mansplainer Pliny the Elder once wrote that menstrual blood could "wilt crops, turn dogs mad, and incite hailstorms." Uh, okay, Pliny. Misinformation like this forced women to develop effective methods of dealing with their (non-crop-wilting) menstrual blood privately and often shamefully.
Women used wood, paper, moss, buffalo skin, and rags until the disposable sanitary napkin was invented in the late 1800s. And while it's certainly better than a pad made out of moss, modern-day pads can be up to 90% plastic. According to the Women's Environment Network, this is the equivalent of about four plastic grocery bags.
Ditch the polypropylene for Period Aisle's Reusable Maxi Pads. Made with breathable, machine-washable cotton, these pads can hold up to four tampons' worth of menstrual blood and securely snap into place. After a quick rinse with cold water, toss them into the wash with the rest of your laundry.
Top Tampon Pick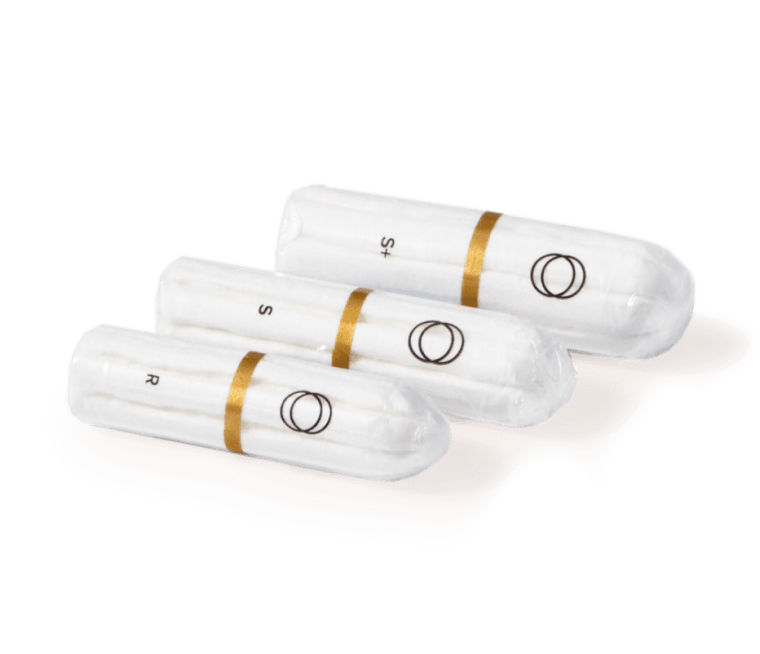 Check Latest Price
Tampons entered the menstrual market in the 1930s, offering a less-clunky solution to thick and often uncomfortable sanitary napkins. However, doctors and the public alike were deeply perturbed at the thought of a woman potentially touching her own genitals during tampon insertion. Thus, the applicator was invented.
Cardboard and plastic applicators have never been recyclable due to their classification as medical waste. And while cardboard is bound to break down over time, anyone who's walked on a littered beach or street in the last few years knows that those pesky plastic tubes stick around forever.
The entire concept of a tampon applicator is rooted in frivolous notions of purity and a woman's right to touch her own genitals, so an easy way to green-ify your period routine (and stick it to the man) is to switch to applicator free tampons like these from Cora—no plastic or harsh chemicals, just organic cotton and a water-resistant waxed string.
Check Latest Price
Like all menstrual products, there is a slight learning curve when transitioning from regular tampons to applicator-free. For those hesitant to toss the tubes altogether, consider an eco-friendly reusable applicator instead.
UK-based company Dame's reusable tampon applicator is made of BPA-free, medical-grade Mediprene infused with antibacterial Sanipolymers. Production of these ergonomically-designed, transportable applicators creates a 70% smaller carbon emissions footprint than its disposable counterpart.
Dame's easy-to-use applicator works with every size and brand of tampon and lasts for life. This saves an estimated 12,000 disposable applicators from ending up in a landfill per person. Dame's all-in-one set comes with the applicator, a bathroom tin and travel wallet for tampon and applicator storage, and six organic, GOTS-certified tampons.
Our Personal Fav
Check Latest Price
Menstrual cups like the DivaCup provide up to 12 hours of leak-free protection, negating the need for pads and tampons altogether. DivaCups can also be used for years when properly cared for, making them way more cost-effective than even the cheapest one-use menstrual products.
Plus, the DivaCup is made of 100% medical-grade silicone with no chemicals, plastic, or dyes and comes in three different sizes for optimal comfort and protection. The company even created an empowering, comprehensive First Period Kit, inspiring the next generation of menstruators to create body- and planet-friendly choices.
DivaCup's rigid but flexible structure is great for preventing leakage, but some users have complained of discomfort. The Saalt Soft Cup offers a gentler, similar-shaped alternative for bladder sensitivity, chronic cramps, or light flows.
Check Latest Price
After decades of being told disposable is the cleanest, most effective way to go, we understand if the idea of using a reusable product seems a bit iffy. But considering the fact that mostly plastic standard pads take anywhere from hundreds of years to break down completely, there has to be a better option.
Enter Saathi, an eco-friendly sanitary napkin manufacturer committed to saving the planet and improving women's access to sanitary products in India. Using locally sourced banana fiber, the company managed to create a 100% plant-based biodegradable sanitary product that decomposes in about six months.
Time's Best Inventions of 2019 included Saath's biodegradable pads, and it's no wonder why. By utilizing local crop waste and employing underprivileged women to produce the pads, these menstrual products champion economic, social, and environmental progress.
Check Latest Price
The Intimina Ziggy Cup is the first and only reusable menstrual cup that can be worn during sex, a groundbreaking and liberating advent that would have surely had the doctors of the 1930s blushing a bright blood-red.
Like the DivaCup, the Ziggy Cup is made with medical-grade silicone. What sets Ziggy apart is its shape—the "petal-thin" silicone is molded into a flat disc with a leak-proof double rim for absolute comfort, eight-hour protection for light to heavy flows, and if you're feelin' it, mess-free period sex.
Intimina didn't stop at the Ziggy cup, either. The menstrual product company offers four unique, eco-friendly menstrual cup or disc models so you can find the perfect fit for you and your gal. They even offer vaginal weights for pelvic floor strength training and a Wonder Girls' book for young women entering the wild, confusing world of puberty.
Check Latest Price
No matter which way you slice it, pads, tampons, and cups are all ways to absorb, collect, and dispose of menstrual blood. If you're tired of dealing with assorted thingamabobs and doo-dads but aren't quite ready to go full free-bleeding, absorbent garments are your next best go-to.
Thinx underwear comes in a wide range of cuts and sizes, all of which are made with OEKO-TEX-certified materials that absorb up to five regular tampons' worth of menstrual blood, wick away moisture, control odor, and prevent leaks.
All Thinx products, from briefs to thongs to athletic wear, can be machine-washed cold on a delicate cycle and hung dry. With proper care, Thinx garments will stay at maximum performance for approximately 40 washes or two years.
The only downside to Thinx is their product line's clear emphasis on traditionally "female" clothing styles. But since it's 2021 and we know more than just women can menstruate, Period Aisle (maker of the reusable pads we mentioned earlier) offers a similar undergarment in a gender-neutral boxer brief style.
Related Reading