As OOLA editors, we select and write about stuff we love and think you'll like too. OOLA has affiliate and advertising partnerships so we may earn a commission if you make a purchase.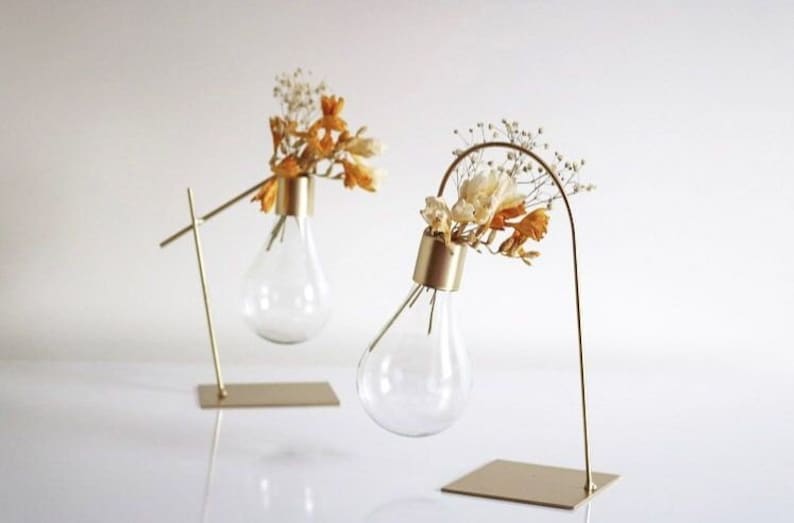 Check Latest Price
This modern lamp glass planter is perfect for single plant cuttings. You can choose between two styles with either an angular metal frame (5.51-by-7.87 inches) or a curved metal frame (5.09-by-7.08 inches).
A Minimalist's Dream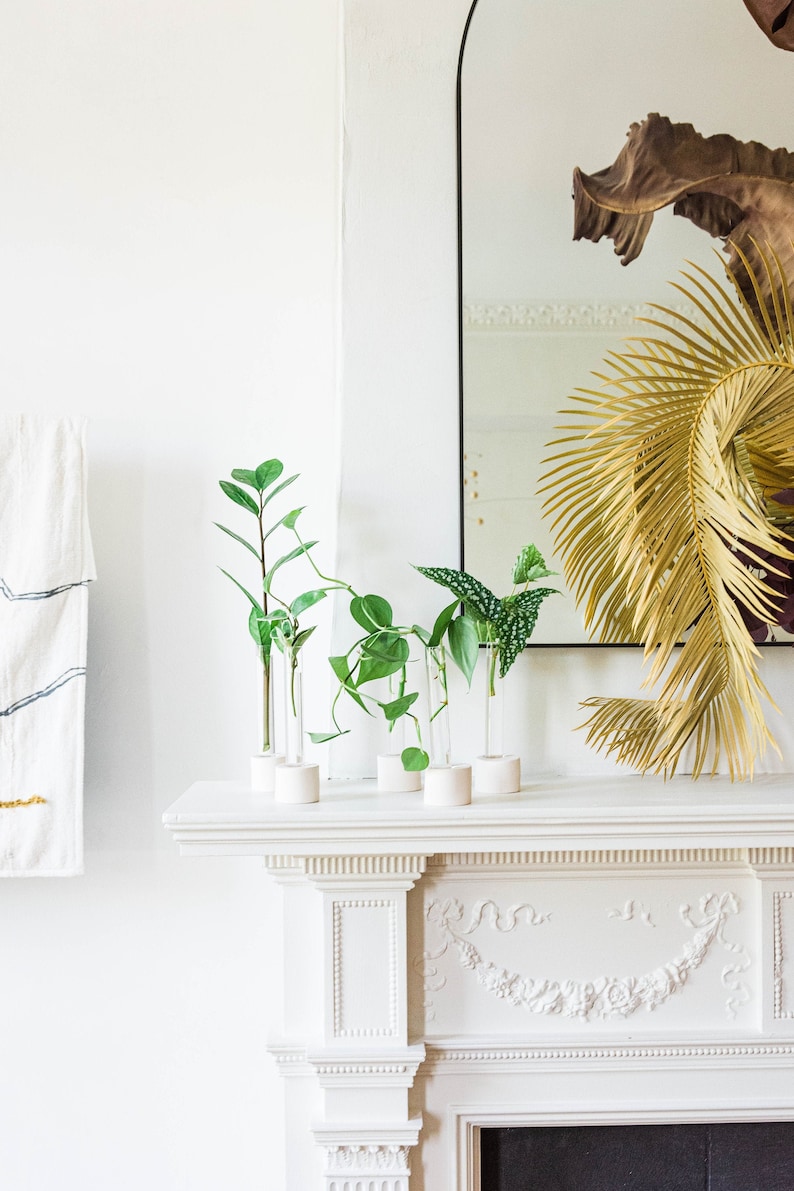 Check Latest Price
This handmade ceramic and glass plant propagation vessel is the chic and minimalist addition your home is waiting for. It has a thick, circular base that's fused to the glass tube so even though it looks dainty, it's quite sturdy. It also comes with a cleaning brush and a how-to guide and tips on plant propagation.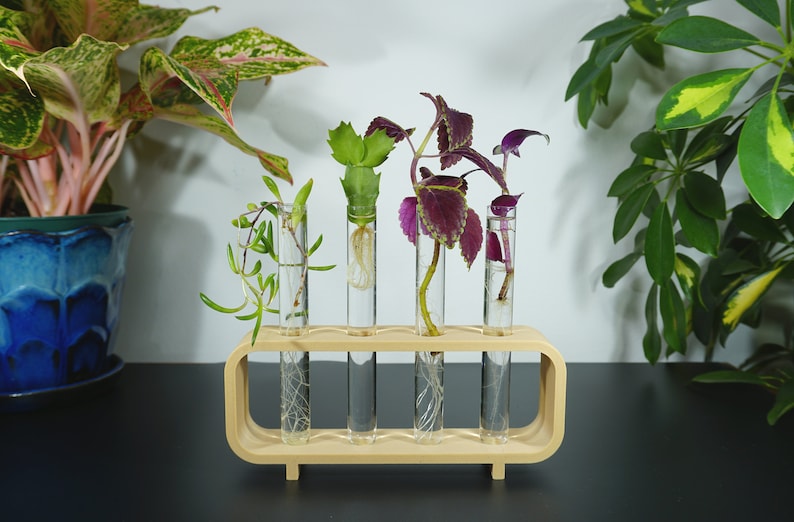 Check Latest Price
This mid-century modern-inspired test tube propagation station can add a touch of style to any space. It's 3D-printed, made with wood PLA filament, and holds four six-inch tubes.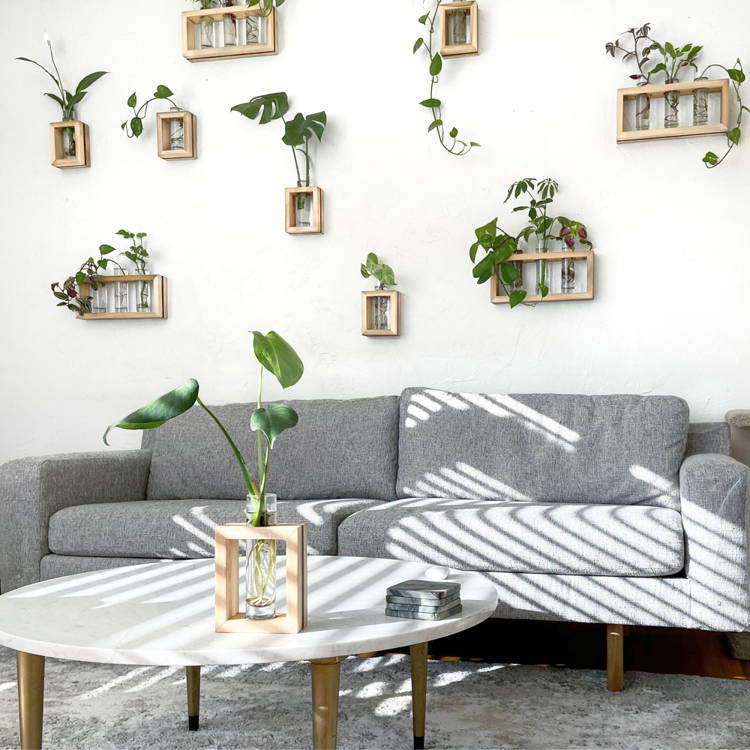 Check Latest Price
Modern Botanical propagation frames are all handmade in their woodshop in the heart of San Diego. The glass vases are big enough to both propagate as well as grow plants in water. Including monsteras, pothos, spider plants, and tradescantias. Plus, all of their planters can be hung from the wall, ceiling—nails are included—or placed on a surface.
These propagation stations come in different shapes and sizes allowing you to create a create your own gallery of greenery.
Top Pick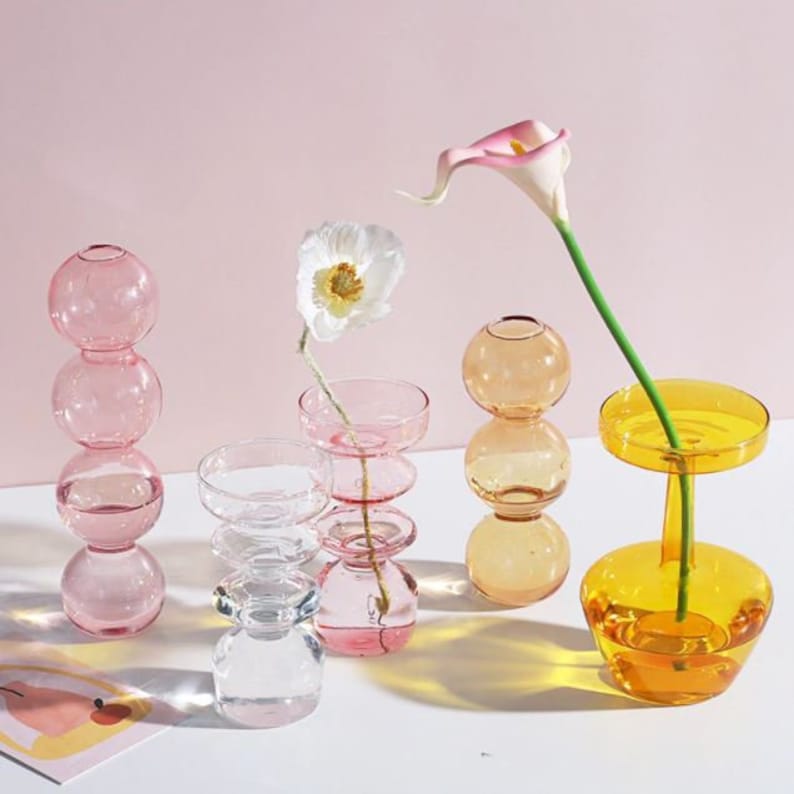 Check Latest Price
Propagate your plants in style with glass bubble mid-century modern vases. Four stunning styles and five colors give you plenty of options, no matter what your decor aesthetic is.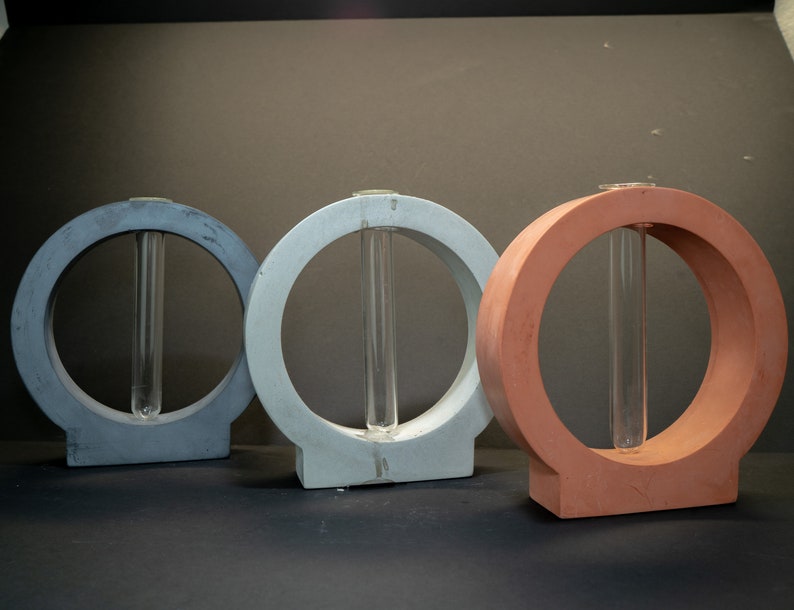 Check Latest Price
Make a statement with the hand-poured circle cement planter. It's seven inches tall, 10 inches wide, and has a four-inch base with a single glass tube so you can put a small plant cutting on display. If you're looking to grow your plant family, you can add on a Golden Pothos, Monstera Adansonii, or Jade Arrowhead cutting.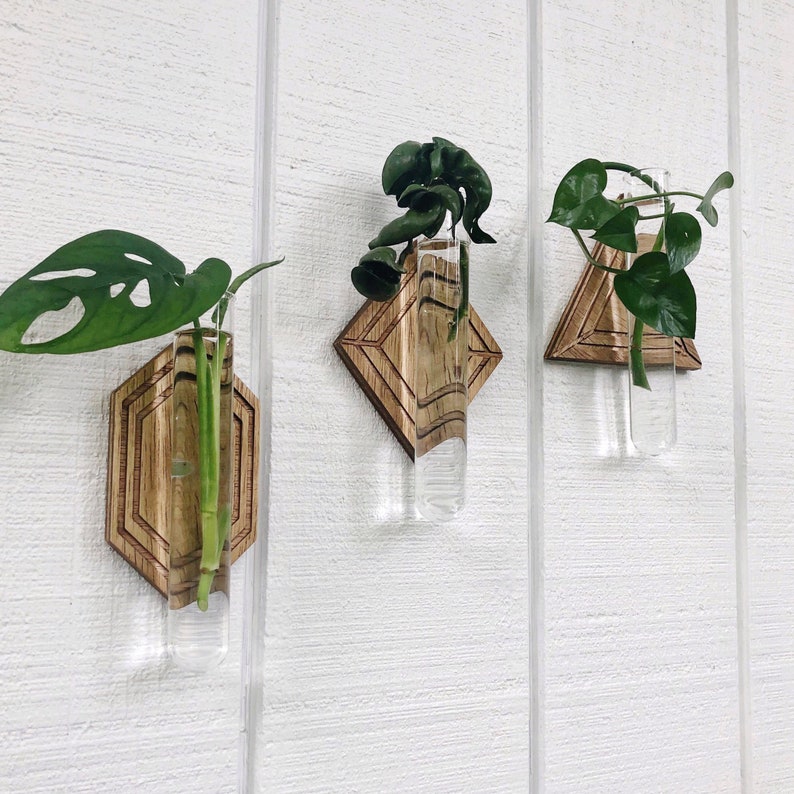 Check Latest Price
This geometric wall propagation station comes with a detailed wooden base and a large, eight-inch glass tube that attaches with a strong magnet. You can choose between three different wood finishes and get sets of up to 10. Each propagation station comes with two Command strips so you can hang up the planter without worrying about damaging your wall.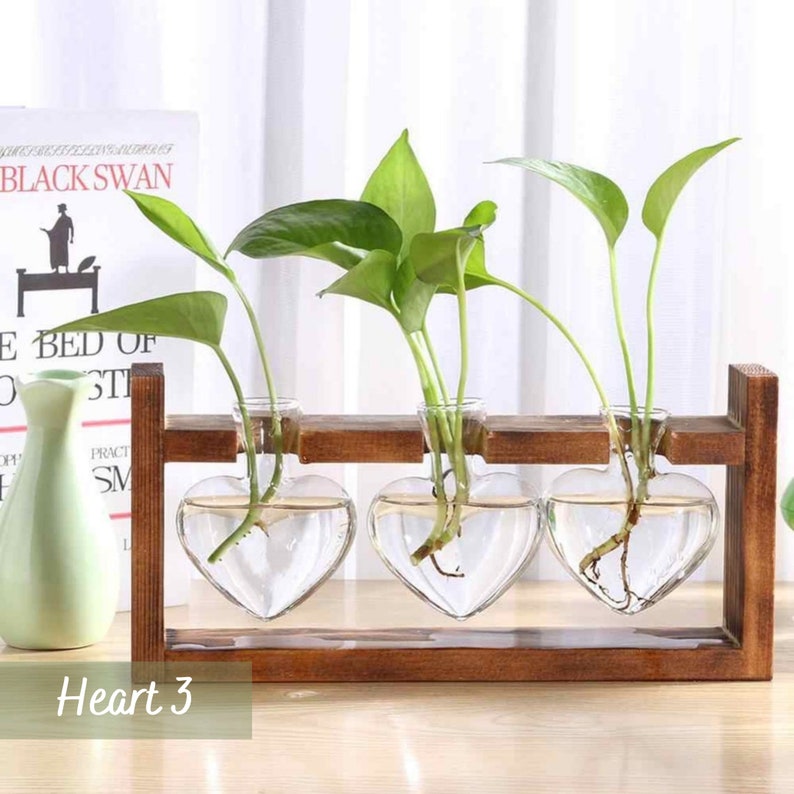 Check Latest Price
Grow your plants with a little extra love with this adorable heart propagation station. It requires some assembly, but comes with all of the tools you need!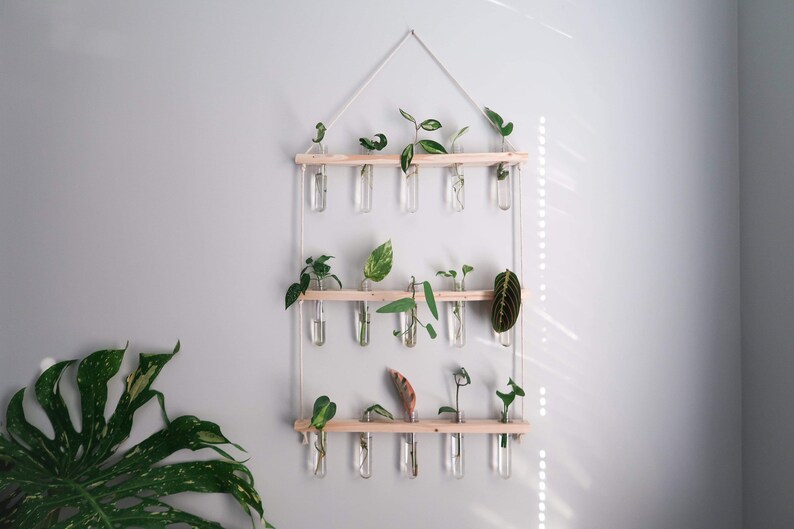 Check Latest Price
If you have a bunch of plant cuttings, consider this 15-vial hanging propagation station. It's made with unstained wood and five-and-a-half-inch glass tubes.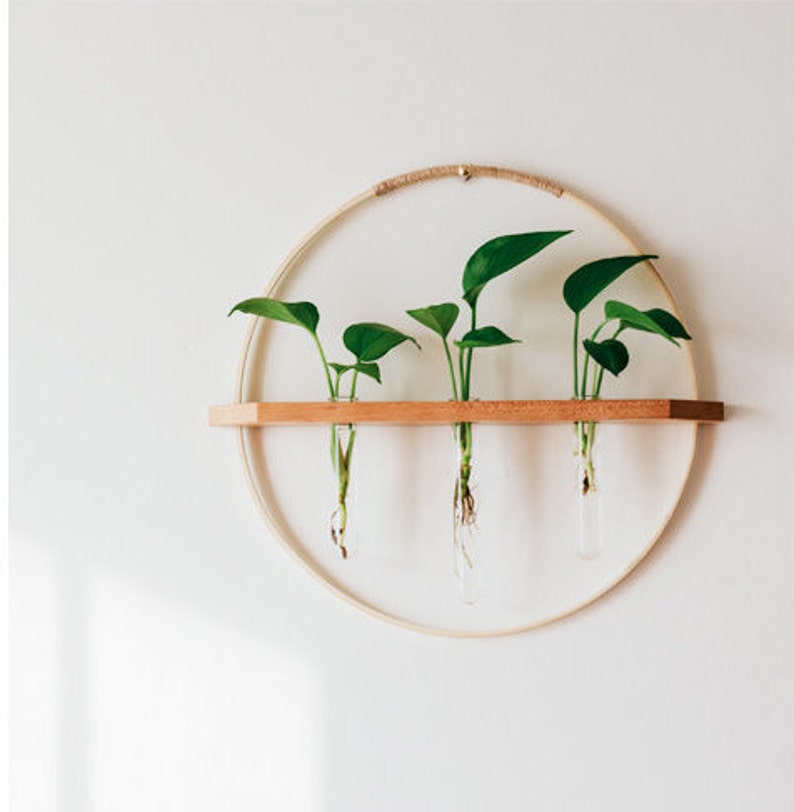 Check Latest Price
This 13-inch handcrafted wall propagation station is made with cherry wood and bamboo. It's super easy to hang up and comes with three test tubes that you can add a few of your plant cuttings to.
Doubles As Wall Art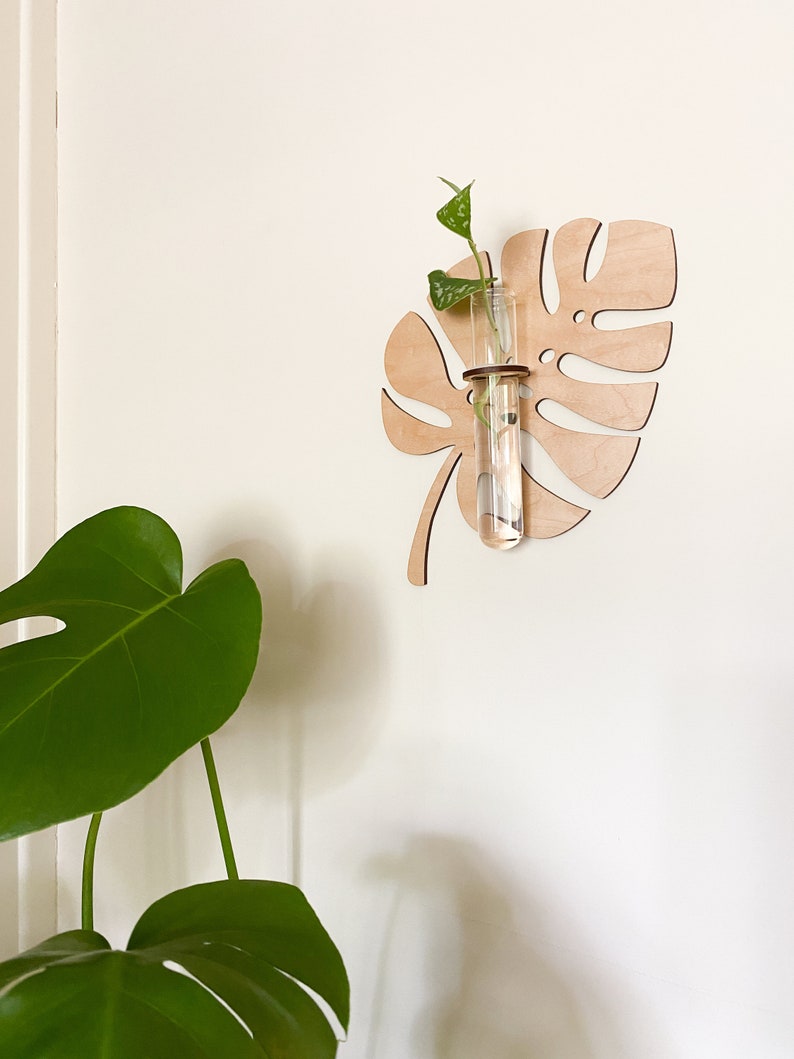 Check Latest Price
What's better than one plant? Two! Propagate your plants in a six-inch glass tube mounted on a laser-cut wooden Monstera leaf. You can get the Monstera leaf propagation station solo or add a cutting of a Monstera Adansonii, Scindapsus Pictus, or Pothos N'Joy.
Related Reading