As OOLA editors, we select and write about stuff we love and think you'll like too. OOLA has affiliate and advertising partnerships so we may earn a commission if you make a purchase.
Top Work Pick
Check Latest Price
After an entire year of working from home, getting back to the office in the uncomfortable workplace-appropriate trousers of yesteryear seems…less than appealing. The solution? Ponte.
Ponte leggings refer to Ponte (or Ponte di Roma) fabric, a thick, double-knit blend of rayon, polyester, and spandex that provides the same flexible, streamlined fit of your WFH leggings with enough thickness and support to pass as professional pants.
Yummie's Ponte Shaping Leggings take it one step further by adding functional back pockets and a 2-ply signature waistband for the best tummy control, practicality, and of course, comfort.
Best Everyday Pick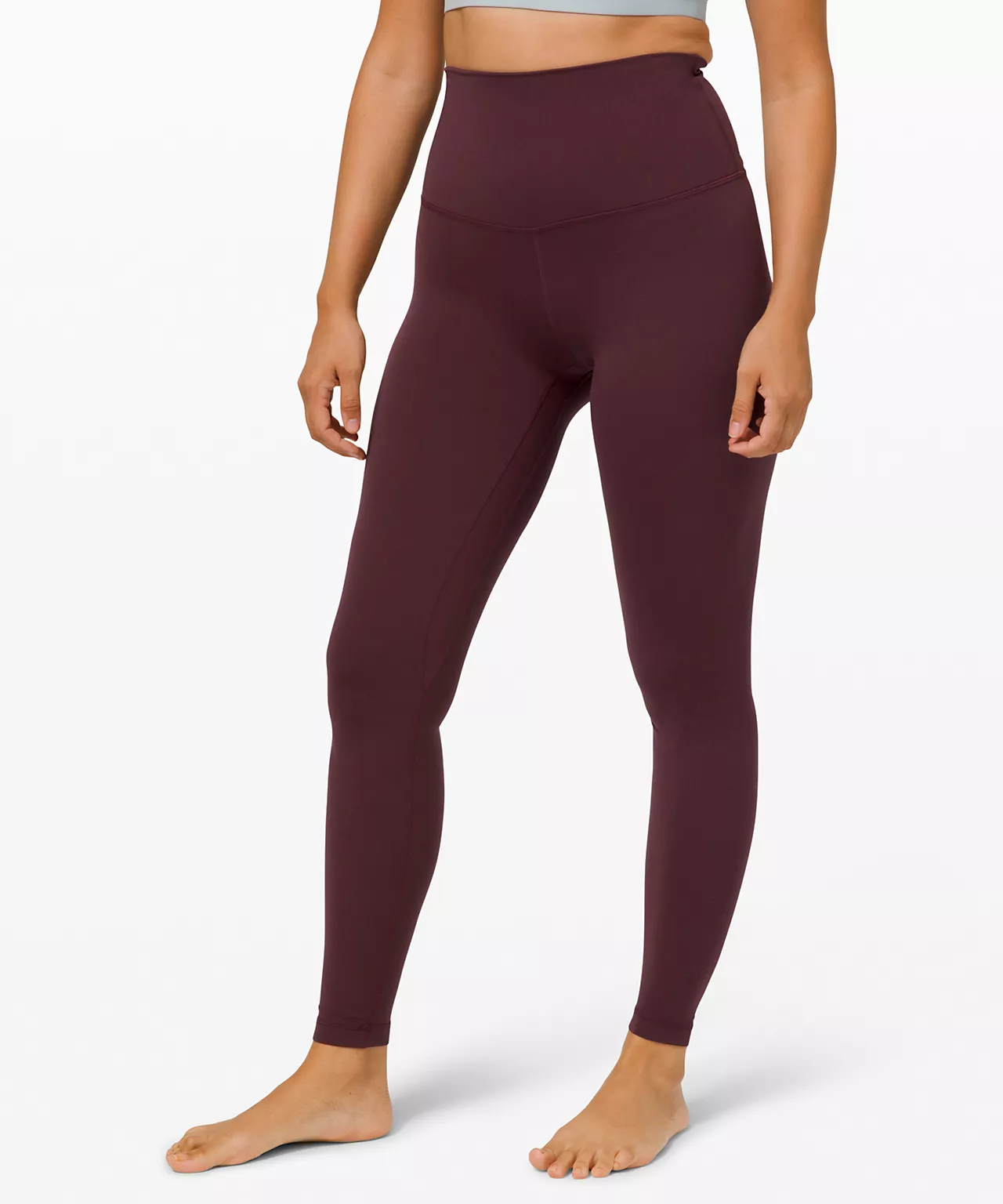 Check Latest Price
If Ponte leggings are the slacks of the leggings world, these super-high rise leggings from Lululemon are the sweatpants. These versatile bottoms can be worn around the house, running errands, or during light exercise—the actual holy grail of leggings.
What makes these bad boys so special is their buttery-soft, weightless Nulu fabric. Four-way stretch and added Lycra fiber offer a snug fit that's unbelievably light and airy, making these leggings the closest you can get to wearing no pants without getting a public indecency charge.
Date Night Go-to
Check Latest Price
If you're looking to spice up your wardrobe with virtually no extra effort, look no further than moto leggings.
"Moto" style refers to pants and jackets with raised lines, patterns, and/or mesh inserts reminiscent of motorcyclists' protective gear. These textures create a subtly edgy look that will leave you feeling like a bada$$, Harley or no Harley.
Add a dash of rocker-chick vibes to any date night, girl's night out, or just-because outfit with Old Navy's Elevate Moto leggings. Lean into the look with a pair of heeled booties and a cropped jacket, or add a bit of va-va-voom to the classic oversized-T and leggings combo.
Check Latest Price
Sometimes, the ideal pair of leggings is the one with no bells, whistles, or frills. Yummie's classic cotton stretch shaping leggings are just that—a plain, comfy pair of cotton pants that can be worn anywhere with just about anything.
These full-length or ankle leggings are made with an 88% cotton, 12% spandex blend, meaning they will hold up to multiple days of wear without losing their shape or snugness while still being comfy enough to wear for hours on end.
Their long length also allows those of us 5'6" and taller to enjoy full leg coverage without that awkward bit of bare shin.
Check Latest Price
Leggings lovers who are under 5'6" might have noticed that traditionally full-length leggings can be a bit too long, leaving unflattering bunches of fabric around the ankles. Solve this slumpy issue with a pair of 7/8 leggings.
Seven-eighths length leggings feature an inseam that is 1/8" shorter than their full-length counterparts. The shorter inseam allows petite figures to enjoy full-length coverage without drowning in spandex, and taller individuals can enjoy the breezy just-above-the-ankle fit perfect for exercising or pairing with flats—the true everyman's legging.
We love these 7/8 leggings from Alo Yoga because of their unique drawcord waistband, which provides the look of joggers with the streamlined feel of leggings.
Check Latest Price
Leather pants might conjure up sweaty nightmares a la Ross in that one episode of Friends, but luckily, we've come a long way from the leather-clad bottoms of the late '90s.
Faux leather leggings like these from Spanx feature a nylon blend inside with a glossy polyurethane coating outside, so easily-chappable thighs and tushes are safe from the uncomfortable grip of leather on bare skin.
Go ahead, put a pair of these leggings on and try not to feel like the baddest [email protected]# there ever was. We dare you. (Spoiler: It's impossible.)
Check Latest Price
Compression leggings can be confusing—after all, aren't all leggings supposed to be tight? Compressive garments take it one step further, offering tangible medical benefits in addition to a flattering butt-lifting fit.
The Sports Edit's Girlfriend Collective compressive leggings feature a graduated level of compression (or tight-fittedness), with the tightest compression furthest from the heart. This helps improve the circulation of oxygen in the blood, supports muscle movements, and minimizes muscle fatigue and soreness.
Some folks enjoy wearing compression leggings all day; others save these tight-fitting bottoms for workouts-only. Thanks to the eco-conscious sustainability practices of the Girlfriend Collective, you can be sure that your leggings—whenever you wear them—were made with the environment and human rights in mind.
Check Latest Price
Capri or cropped leggings refer to any pants that hit below the knee and above the ankle, although this can vary according to the wearer's height and leg length. Capri leggings are great for warm weather, exercising, and slipping under long tunics or dresses in the first few chilly weeks of spring.
Yummie's Morgan capri leggings provide a body-smoothing fit and feature an ultra-comfy, side-and-front-seamless construction (goodbye, scratchy seams and camel toes). Subtle piping details on the hips and thighs elongate the legs, preventing the dreaded stump-leg often associated with cropped pants.
Check Latest Price
Most leggings feature a high-rise waist for several reasons: it smooths the tummy, keeps the pull-on pants from sliding down, and helps ensure full coverage in a wide range of movements. But if you have yet to buy into the high-waisted trend, don't worry; there are still plenty of low to mid-rise legging options out there.
Rather than hiking up past your belly button, these regular rise leggings from Nordstrom sit comfortably above the hip bones. The ultra-wide waistband works to gently smooth the lower stomach and lays perfectly flat for seamless, bump-free layering.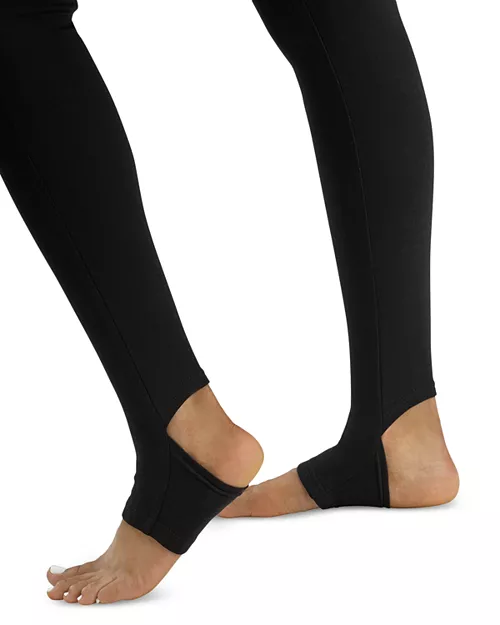 Check Latest Price
Feeling good has never looked so good—yep, we're talking about that CBD. Theracom's CBD stirrup leggings are made with super soft fabric engineered with CBD microencapsulation, meaning these pants will release prolonged microdoses of cannabidiol for up to 30 washes.
Stirrup leggings are a bit like a leggings-tights hybrid, featuring a loop of fabric that tucks under the sole but keeps the toes and ankles free. Besides their killer vintage silhouette, stirrup leggings are also incredibly practical dance and yoga pants, staying locked in place no matter how much you bend, wiggle, and shake.
And once your 30 washes are up, you can try out new ways to reap the many benefits of cannabidiol.
Related Reading