As OOLA editors, we select and write about stuff we love and think you'll like too. OOLA has affiliate and advertising partnerships so we may earn a commission if you make a purchase.
Everyday Dressy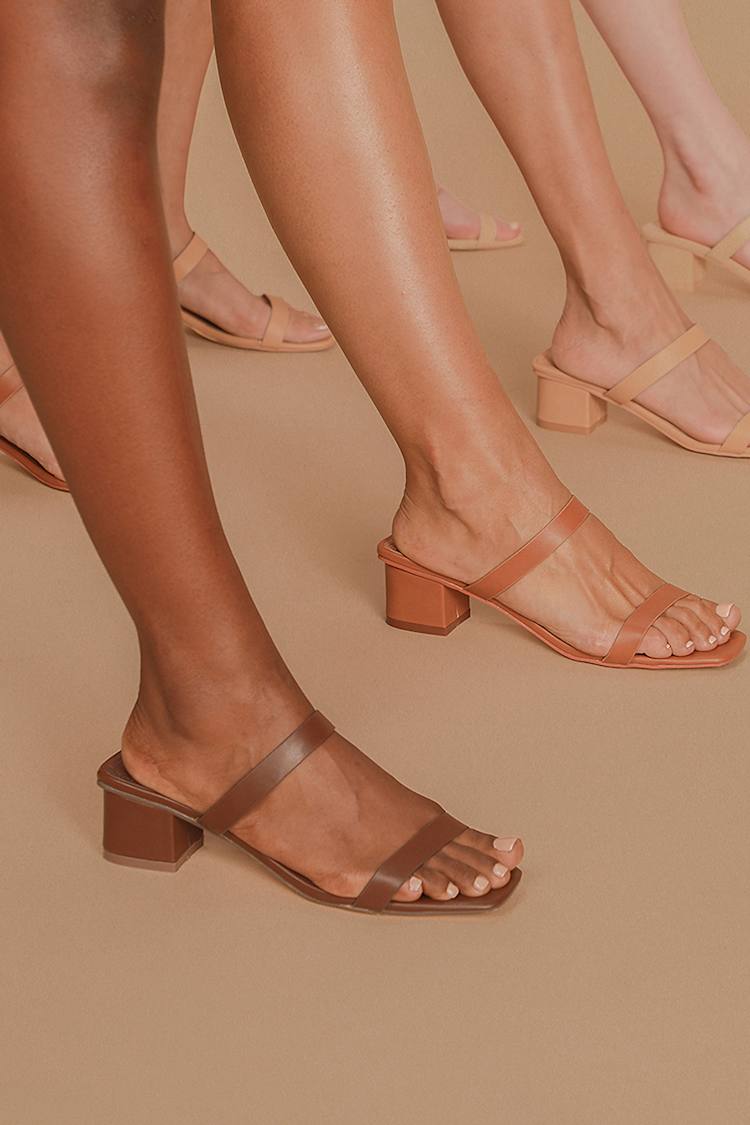 Check Latest Price
A nude shoe for all hues, these minimalistic, square-toed mules are a timeless wardrobe staple. Slender faux leather and a comfortable two-inch heel make the Fallyn Naked Mules perfect for pairing with a sundress or a pair of distressed boyfriend jeans.
Plus, the cushioned insole and non-skid rubber soles keep your tootsies comfortable all day long for ultimate day-to-night wear. We've never seen a sandal under $40 do so much.
Everyday Casual
Check Latest Price
Warm weather tends to spur spontaneous adventures, and the last thing that should be getting in the way of the fun is your shoes. Outdoor shoe gurus Keen Footwear's Lana Z-strap sandal is as suitable for the sidewalks as the hiking trails.
When life gets a little rough, as it's wont to do, these strappy sandals can handle the heat thanks to their premium leather and high-rebound PU midsole. Catch these everyday go-to sandals now while they're on-sale for nearly half off.
Best Statement Shoe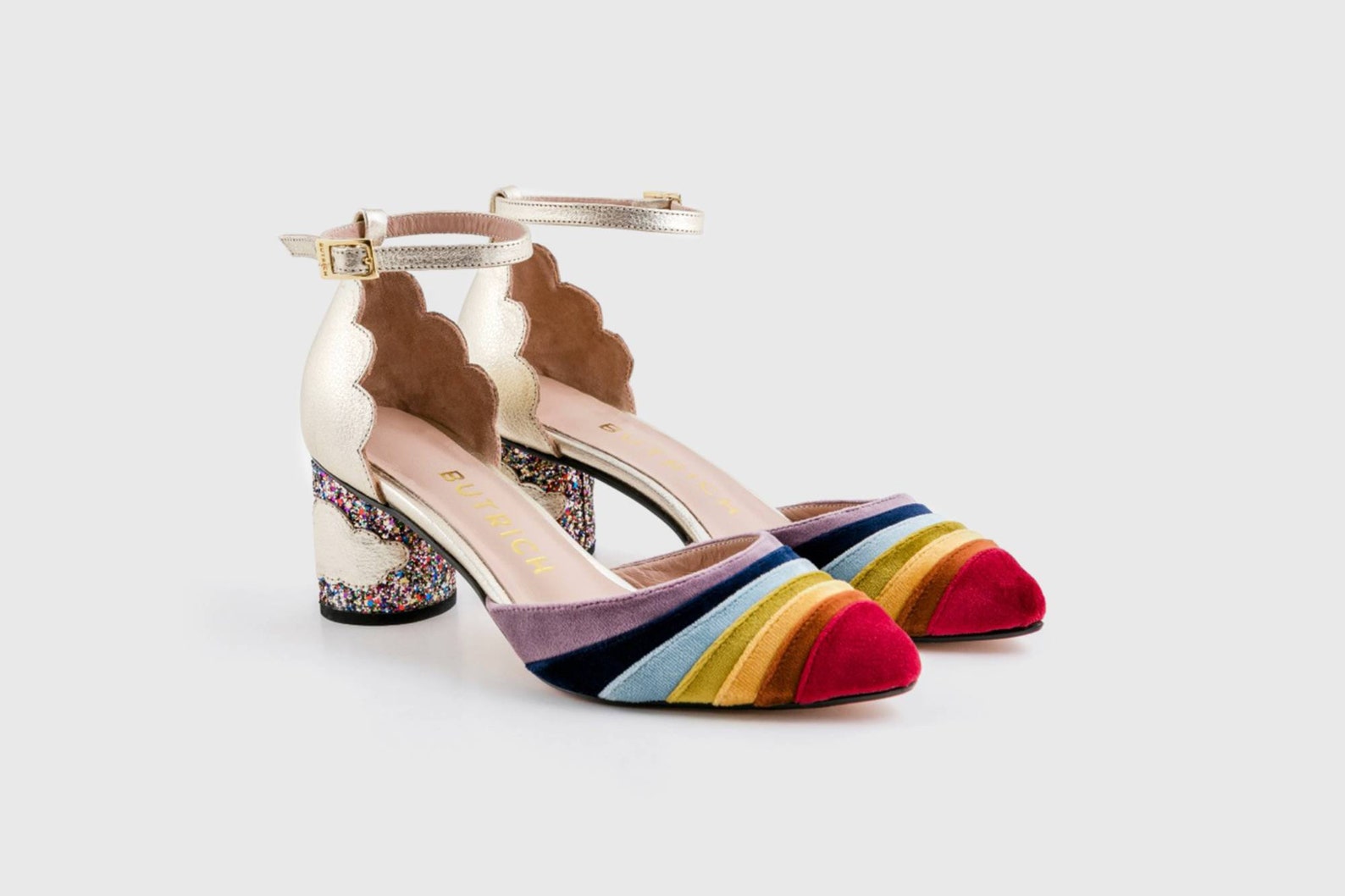 Check Latest Price
Kiss gloomy, dreary days goodbye with these incredible ankle strap heeled sandals by Jessica Butrich. Some pairs of shoes stick around in our heads long after we've walked (or scrolled) past. We can say from experience that these stunning sandals are no exception.
Whimsical, colorful, and expertly crafted, these handmade heels are guaranteed to turn heads and keep you stepping lightly through even the bleakest of days. "But I have nowhere to wear them," you say. To that, we reply: Treat. Yo. Self.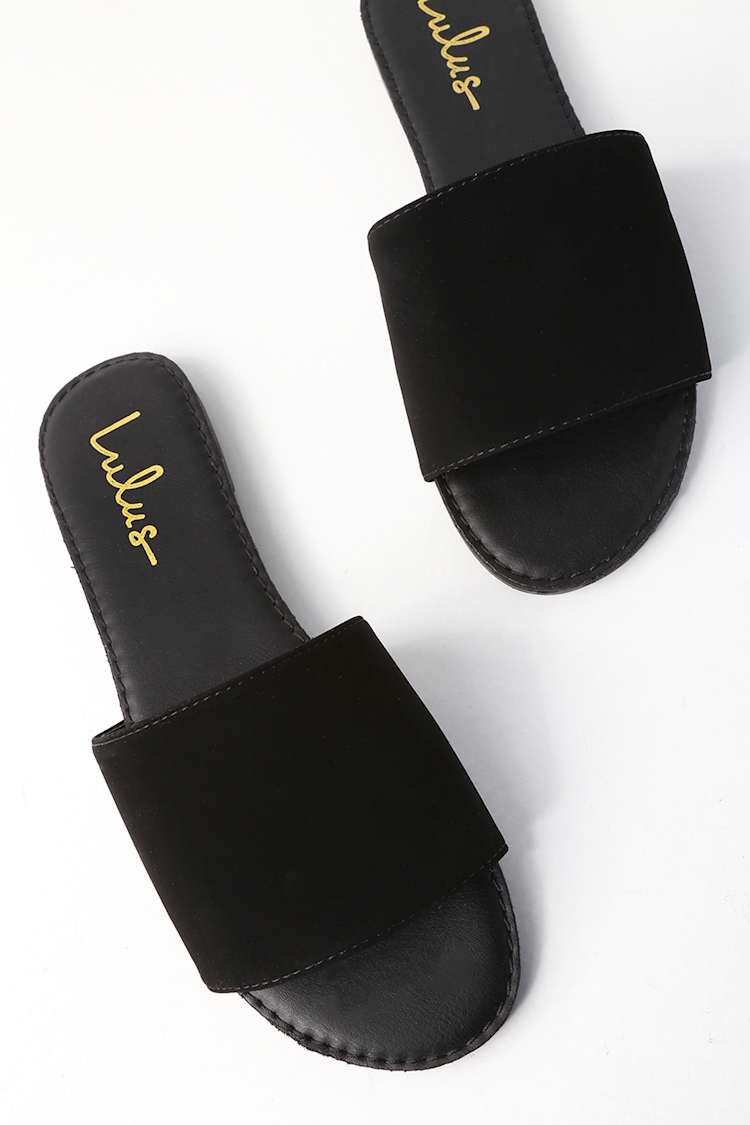 Check Latest Price
For a shoe you can wear to date night, shop, run errands, play with kiddos in the park, and literally anywhere else, look no further than Lulu's Addison Nubuck slide sandals. There are no bells or whistles here, folks; just a comfy shoe that goes with everything and takes approximately two seconds to put on.
Oh, and did we mention these bad boys are under $20? Snag these ultra-versatile slides in classic black, an eye-catching, tropical red-orange, feisty leopard print, and an oh, so breezy woven raffia.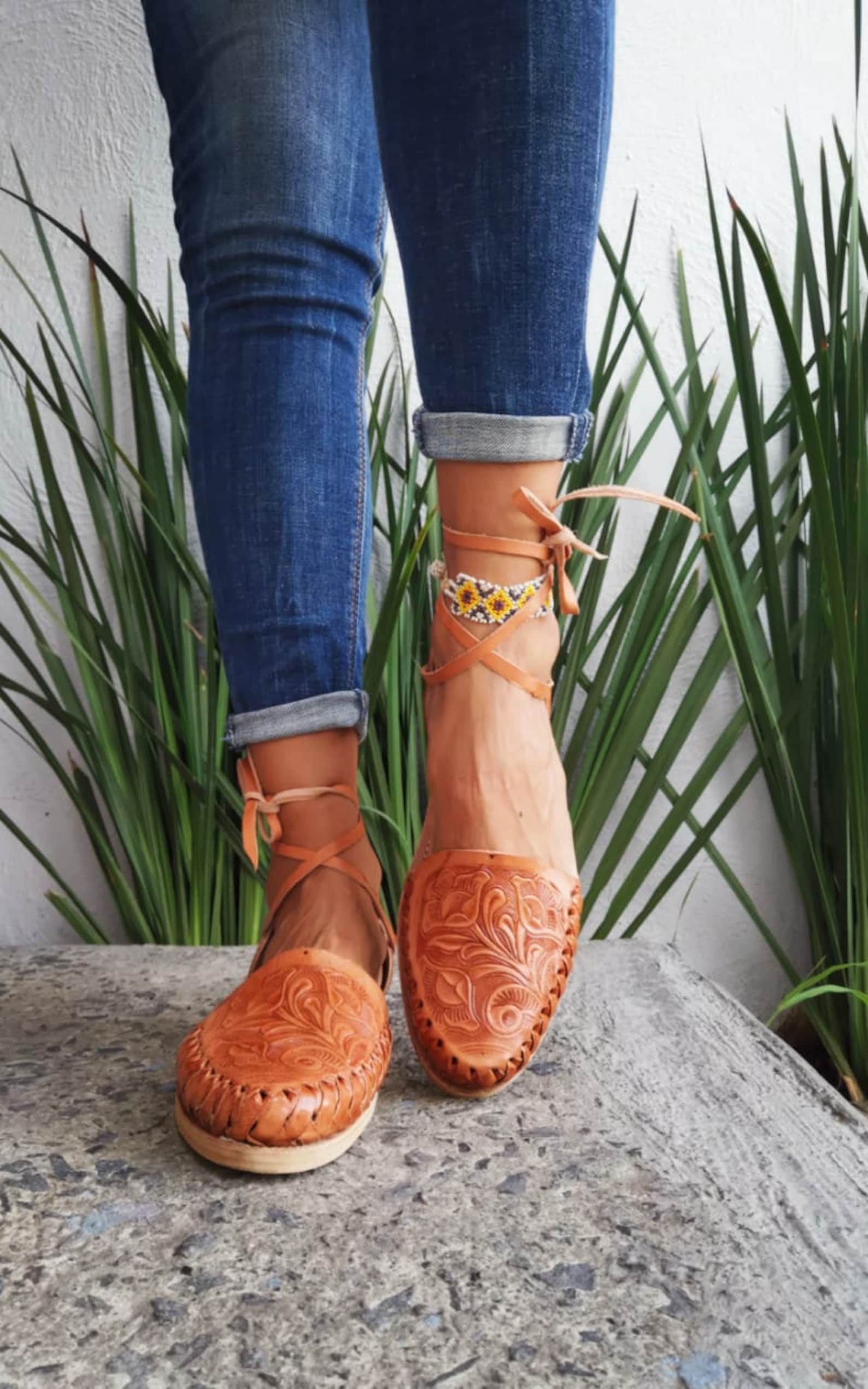 Check Latest Price
Traditional Mexican Huarache sandals' distinct woven leather design makes them a classic addition to any warm-weather wardrobe. Huaraches are considered authentic only if they're handmade and feature a weave pattern, and these sandals by Macarena Navarro on Etsy check both boxes.
The 100% natural leather will soften and stretch with time, ensuring a comfortable fit that lasts years (and lots of wear). It's a good thing, too, because the embossed leather top and feminine ankle straps are the perfect additions to any summer look, formal or casual.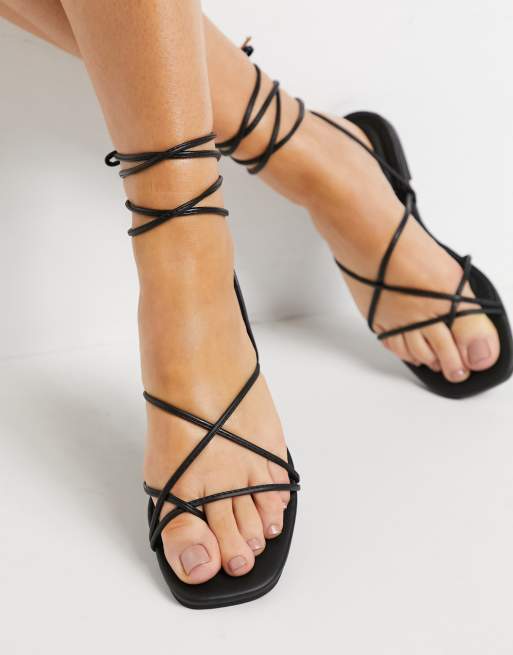 Check Latest Price
Effortlessly tie together a casual-chic sundress look in these barely-there wrap sandals from Pimkie. These shoes are strappy sandals for people who hate fastening several microscopic buckles and gladiator sandals for people who hate looking like they're literally on their way to fight a lion at the Coliseum.
The spaghetti-style straps delicately secure the toes for a snug fit, and the short ankle ties stay in place infinitely better than similar sandals with shin-high ties.
Check Latest Price
Ever since their advent in 2002, Crocs have risen in fame (or notoriety) as one of the most divisive shoes of our lifetimes. Those who hopped on the Croc train love them, while others shudder at the mere thought of the rubbery, holey clogs.
Enter the Crocs Tulum Toe Post Sandal, effectively combining the best of the Croc and non-Croc world. These sandals feature ultra-comfortable soles and a durable, water-resistant finish true to Crocs' fashion, plus a much more palatable thin, strappy design.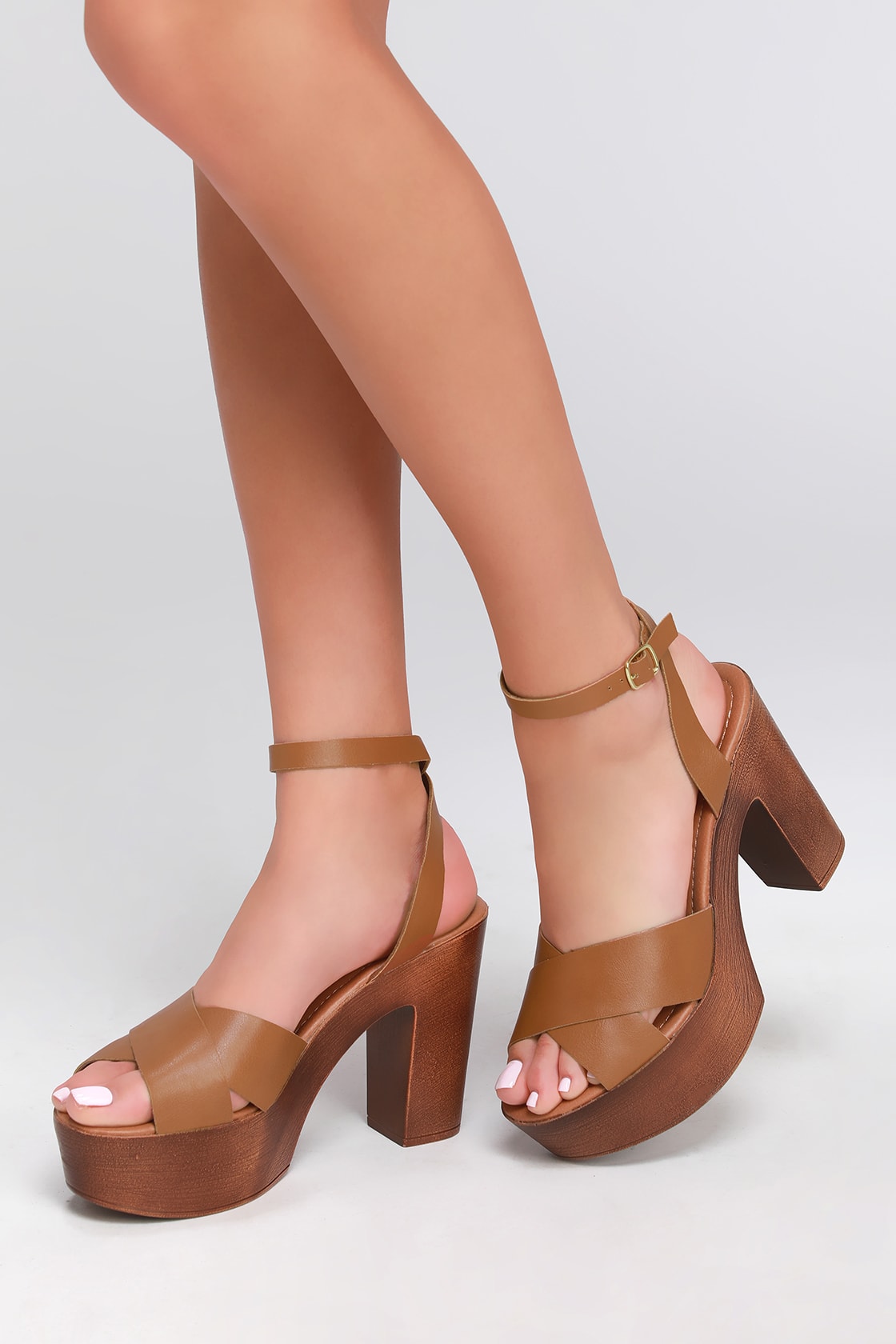 Check Latest Price
Some styles never go out of fashion, and one such trend is the chunky platform sandal. Our grandmothers, mothers, and older sisters all rocked some incarnation of this timeless design, and it's only right that we continue carrying the torch.
Lulu's Galilea platform sandals in Whiskey look like they strutted straight out of 1972, effortlessly adding a vintage flair to any outfit. A cushioned insole and rubber non-skid sole guarantee a snug and cozy fit, and as a bonus, these chic sandals are 100% vegan.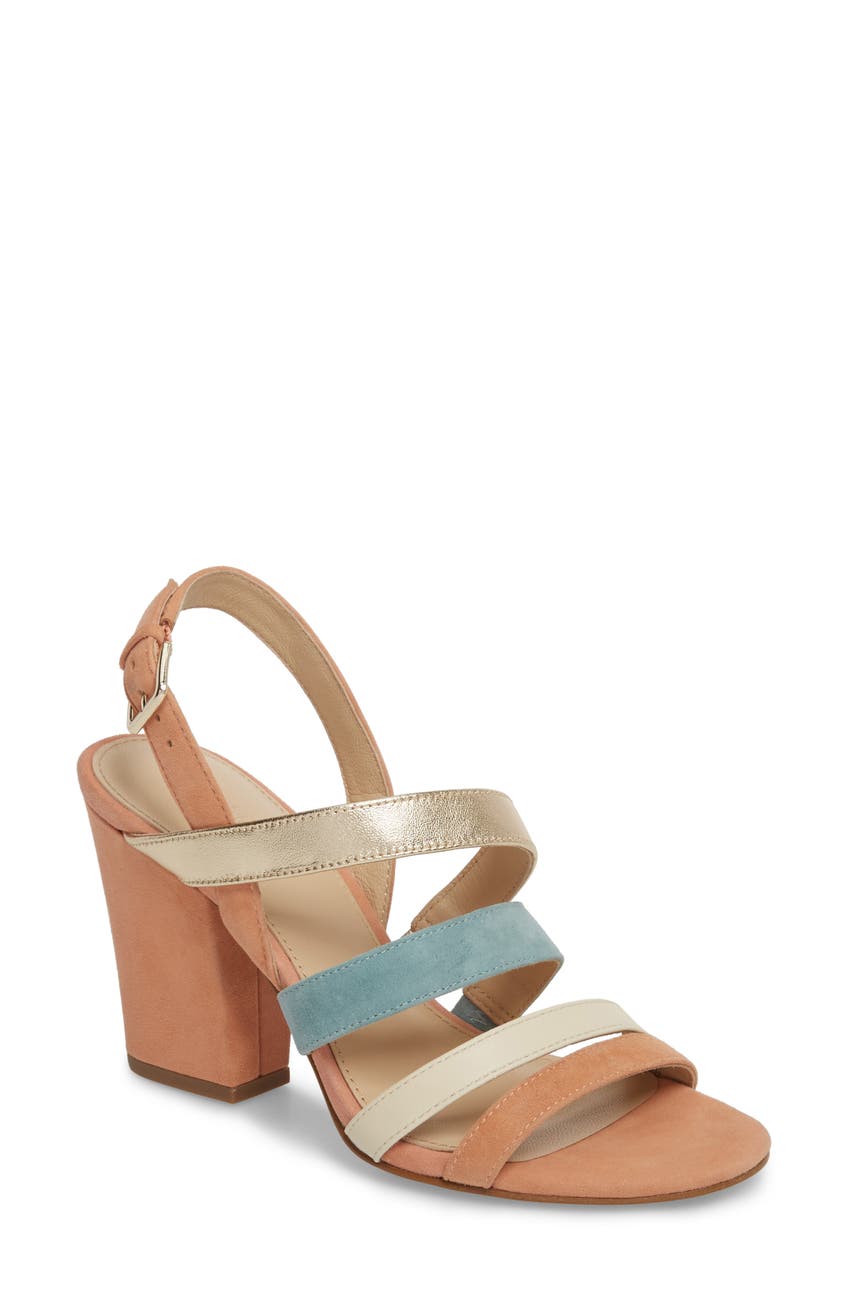 Check Latest Price
Unfortunately, warm weather doesn't always mean a vacation from work, chores, or general adulting. But you can keep the breezy, terracotta-colored vibes of summertime close in these multi-colored strappy sandals from Botkier.
Similar sandals can cut off the leg at the ankle, resulting in an unflattering, clunky fit. These buckle-closure ankle straps sit well below the ankle bone, keeping your stems looking long and lean. You might not be able to spend every day on the beach this spring and summer, but these shoes are a close second.
Check Latest Price
Tevas are a cult-favorite brand for hikers, boaters, and other outdoor enthusiasts. The cushioned midsole and durable rubber outsole make these rugged sandals great for virtually all activities. Still, their traditional, thick strap design is another divisive, love-it-or-hate-it look.
Transition to the Teva train slowly with a more approachable, flip-flop-esque design in their Olawahu slip-on sandals. These strappy slides are essentially thongs with an extra cross-strap, making for a secure fit that still feels familiar to Old Navy $5 flip-flop-enthusiasts.
Check Latest Price
Birkenstocks have stood the test of time since they first made their way from Germany to the United States in the late '60s. Don't let the price tag deter you; these hard-wearing, long-lasting slides are well worth the investment.
The classic Birkenstock look features two wide, buckled straps and a rugged leather and cork insole. Birkenstock's Granada sandals offer the same comfortable fit and durability, while eye-catching cut-outs in the straps soften the look by exposing more of the skin and adding a touch of femininity.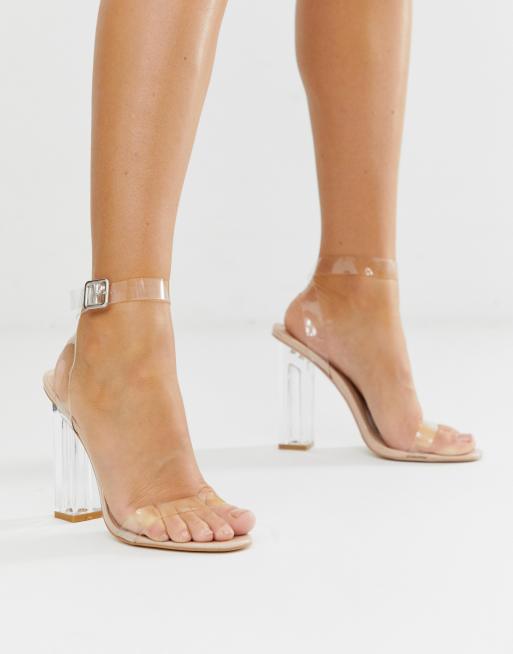 Check Latest Price
All bodies are spring and summer bodies, but if you're the type of body who likes to primp, paint, shave, and tan your legs, feet, and toes for warm weather, why cover up all the hard work with a pair of busy sandals?
Public Desire describes these clear strap sandals as "worth making plans for," and we wholeheartedly agree. These ultra-minimalistic clear strap sandals lengthen the legs and add knock-out height without distracting from the real star of the show (read: you).
Related Reading