As OOLA editors, we select and write about stuff we love and think you'll like too. OOLA has affiliate and advertising partnerships so we may earn a commission if you make a purchase.
A Little Pixie Dust
Check Latest Price
Perhaps these magical ears from MACKIEANDNATTIE will offer you some much-needed pixie dust to help you on your way in the mad dash to the ever-so-popular Peter Pan's Flight in Magic Kingdom's Fantasyland. These sparkly royal blue Peter Pan Flight-inspired Minnie ears will have you the talk of the ride queue.
Feel the Force
Check Latest Price
Enjoy a refreshing glass of blue milk from Galaxy's Edge Outpost, Batuu, while showing off these stylish Baby Yoda ears. Disney Hollywood Studio fans love these lightweight, comfortable headbands for all-day use.
Countless positive reviews explain that these custom Mickey headbands won't don't dig into your head like traditional park bands usually do. Grab a pair of these Star Wars-inspired headbands today and pair them with a matching baby Yoda tee.
Most Affordable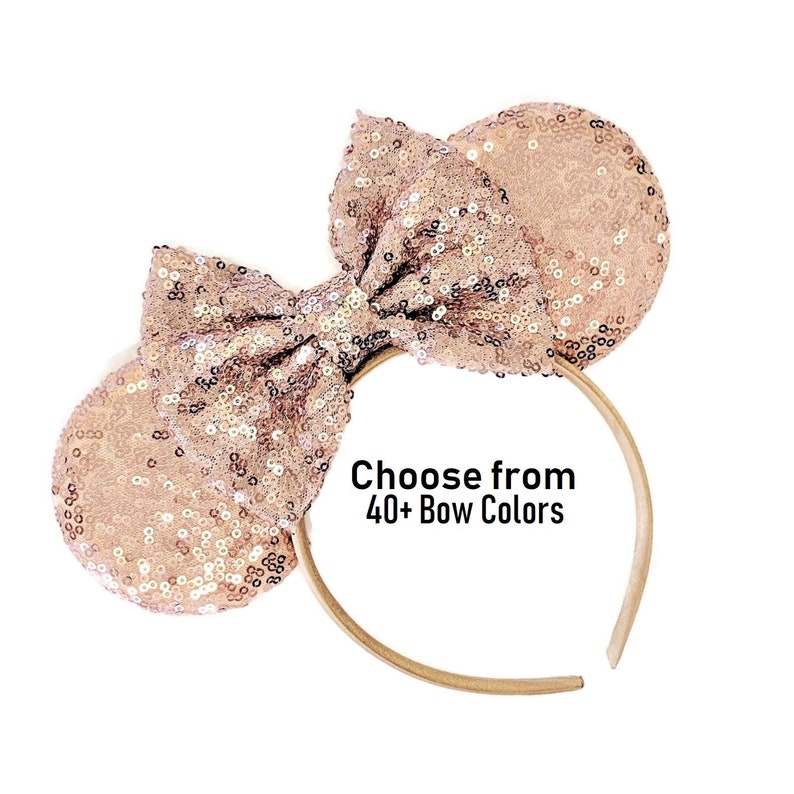 Check Latest Price
Purchasing Disney merch in the park is not always budget-friendly. A new pair of Minnie ears typically cost $29.99 straight off the rack. If you're looking to switch your Mickey ears throughout your Disney trip or looking to grow your Disney Minnie ears collection, it can get quite expensive.
Luckily, you can purchase affordable Mickey ears through Etsy, especially if you're seeking ears within the rapidly changing Disney color collection. Purchase mouse-ear styles, from rose gold to the trendy purple potion (which flooded Instagram with #purplewall as Disney goers modeled their sparkly purple ears in Tomorrowland Terrace), for a fraction of the price.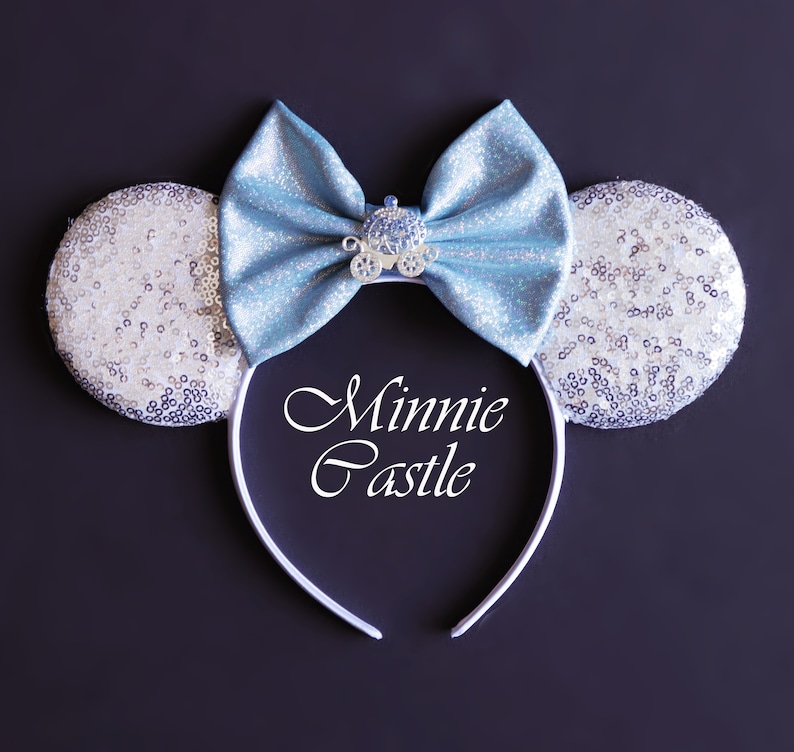 Check Latest Price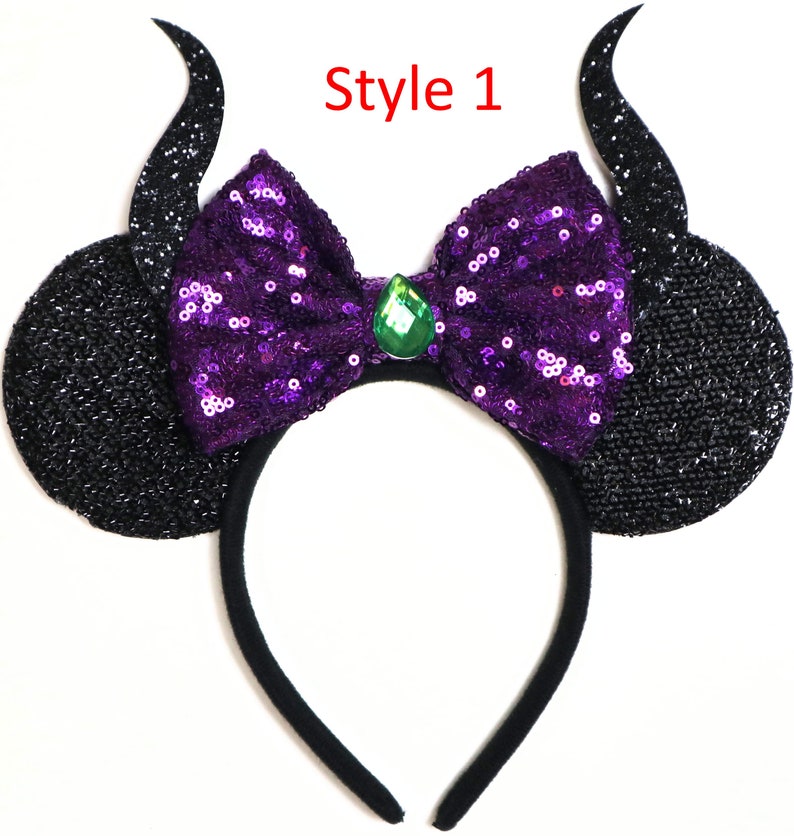 Check Latest Price
Princess Aurora's story is not the only enchanted tale told in Sleeping Beauty. Maleficent, the Mistress of All Evil, should perhaps be dubbed the Mistress of the Misunderstood, as we learn that she truly isn't all that evil.
Show your love for this misunderstood antihero with the bestselling Maleficent-inspired ears from CaSales. Choose from several styles with different bows and ear designs for a unique villainious look.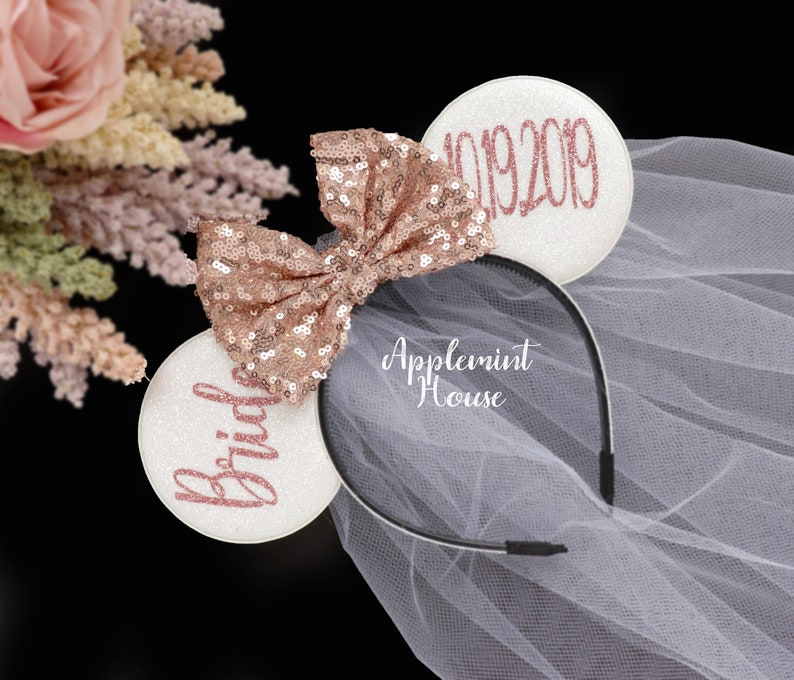 Check Latest Price
We love those complimentary celebration buttons at Disney World! Grab your Happily Ever After button and pair it with these bestselling Bride Minnie ears from ApplemintHouse. Personalized wedding Mickey ears can feature your wedding date, along with a flowing veil. Complete the set with a pair of groom Mickey ears.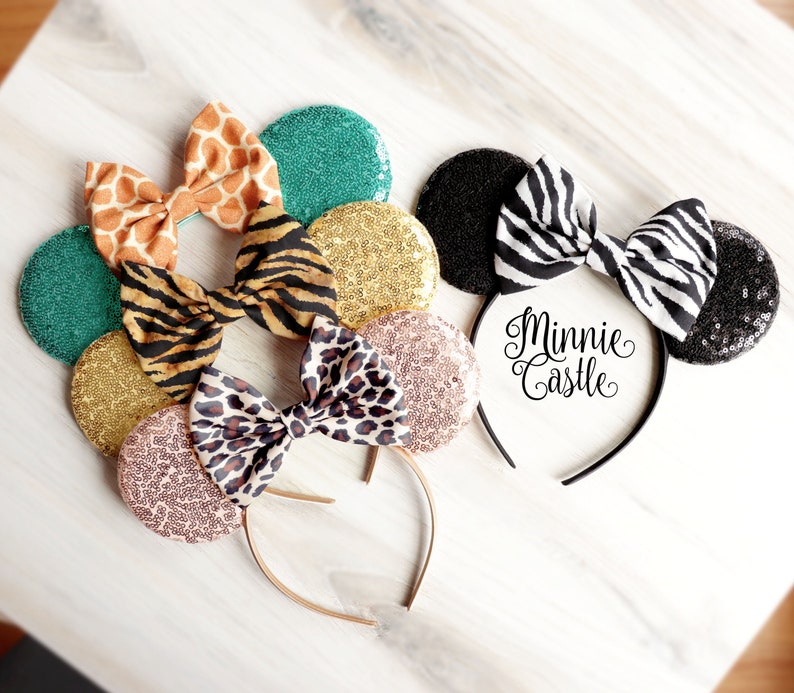 Check Latest Price
Animal print Minnie ears are the ideal headband for an exciting day spent in Disney's Animal Kingdom. Animal lovers will adore the animal print selection for the bow. Choose from cheetah, tiger, giraffe, black leopard, and zebra prints.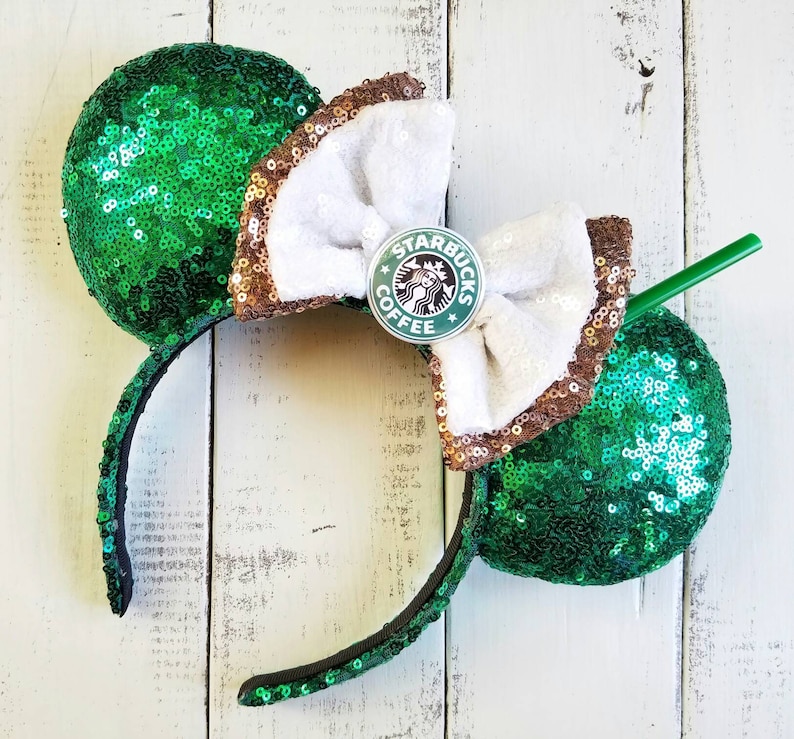 Check Latest Price
Frequent visitors of the Magic Kingdom's Main Street Bakery will love these bedazzled Starbucks-inspired ears. Enjoy a world-famous Cinderella latte (off the secret menu) with an oversized cupcake while rocking these cool Starbucks Minnie ears!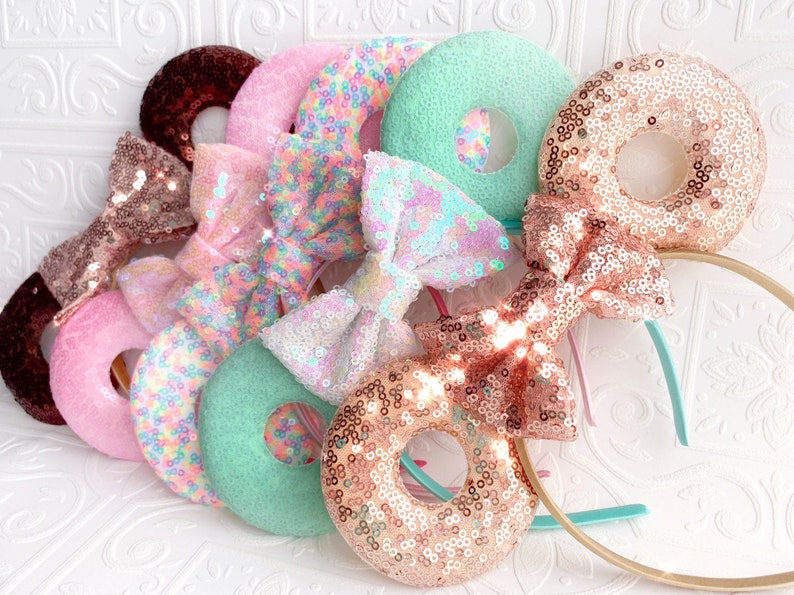 Check Latest Price
Donut worry, be happy! That's always our jam while loving life at Disney! These yummy-looking sequined ears remind us of the humongous Mickey celebration donut from The Lunching Pad in Tomorrowland. Choose from several delicious flavors or colors for your Disney donut ears.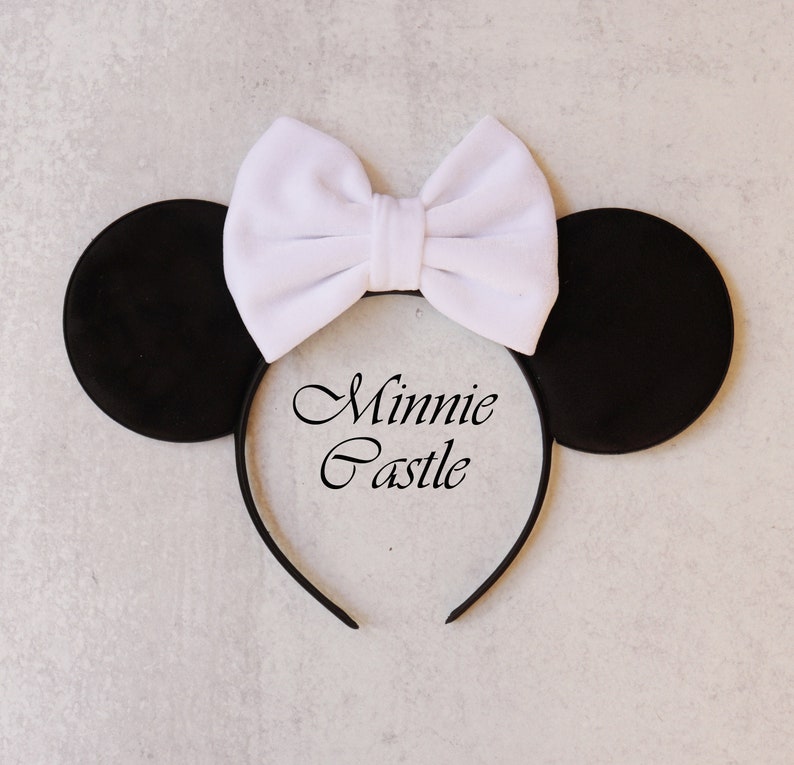 Check Latest Price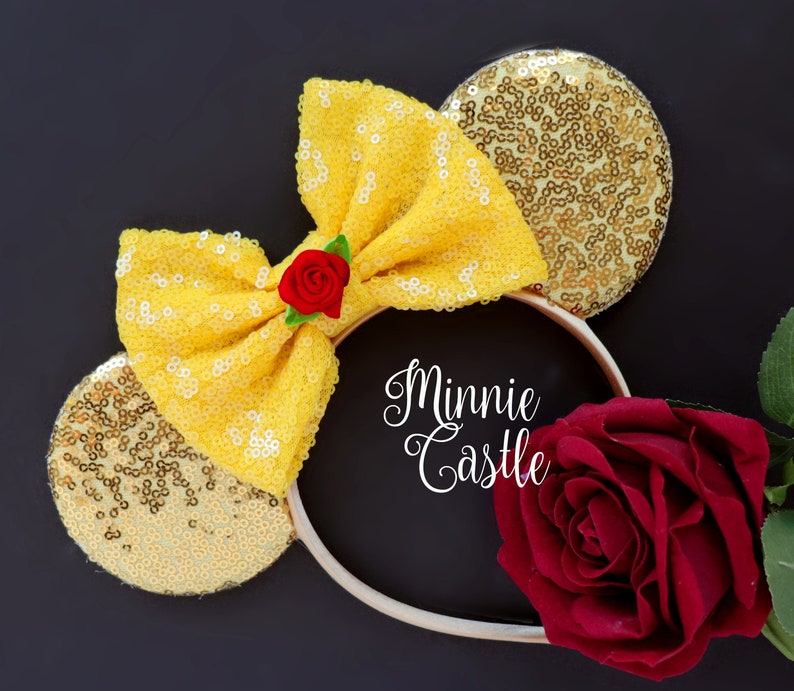 Check Latest Price
Enchanted Tales with Belle is our favorite meet and greet at Disney World by far, and we can't wait for it to re-open again soon! Until then, we'll be stylin' in our Beauty and the Beast Minnie ears. This beautiful Belle style headband is lightweight and comfortable, featuring vibrant canary yellow sequins and a small rose embellishment on the bow.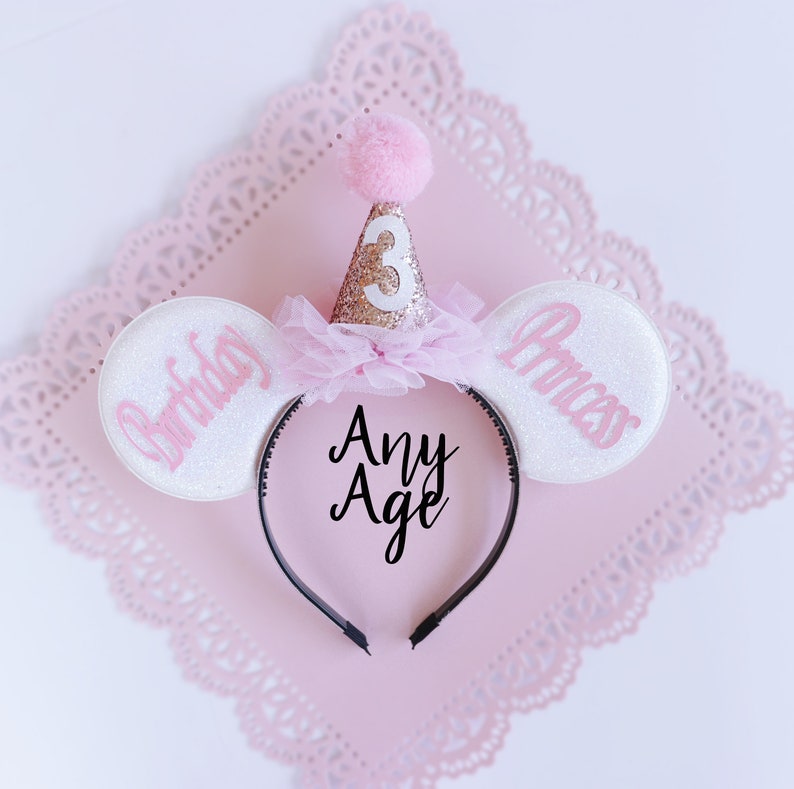 Check Latest Price
Pick up an adorable pair of Disney Birthday Minnie ears which feature a classic birthday party hat instead of a bow in the color of your choice. The ears on the headband can be personalized to read any age or birthday phrase. These Disney birthday ears are also ideal for Disney-inspired cake smash photoshoots with several children sizes available for purchase.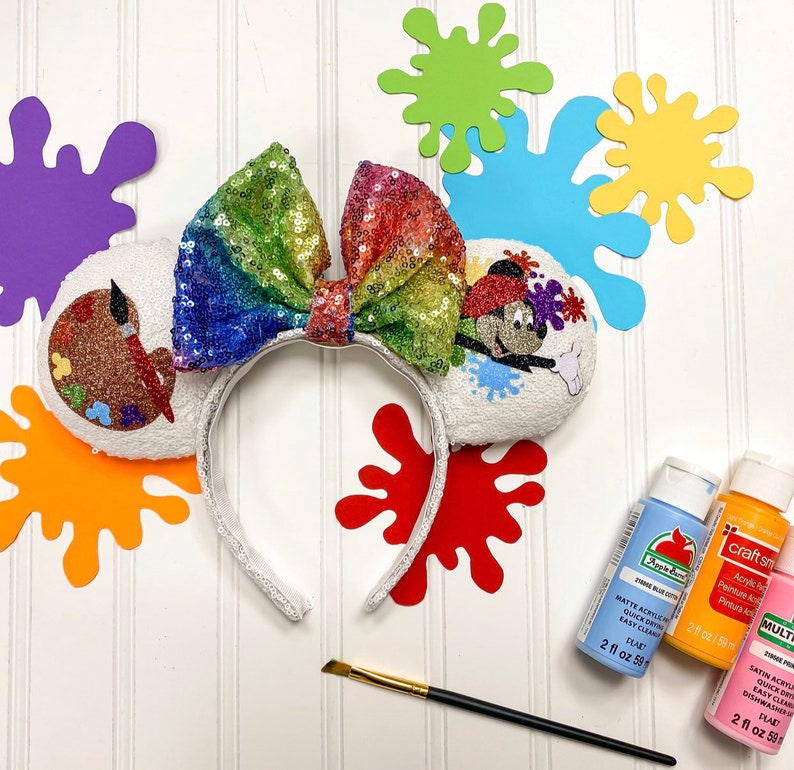 Check Latest Price
Celebrate the Epcot International Festival of the Arts January 8th through February 22nd, 2021, with an artsy pair of Festival of Color mouse ears. These stunning handmade mouse ears are made-to-order and feature white sequined fabric with a picture of artist Mickey with a painter's palette.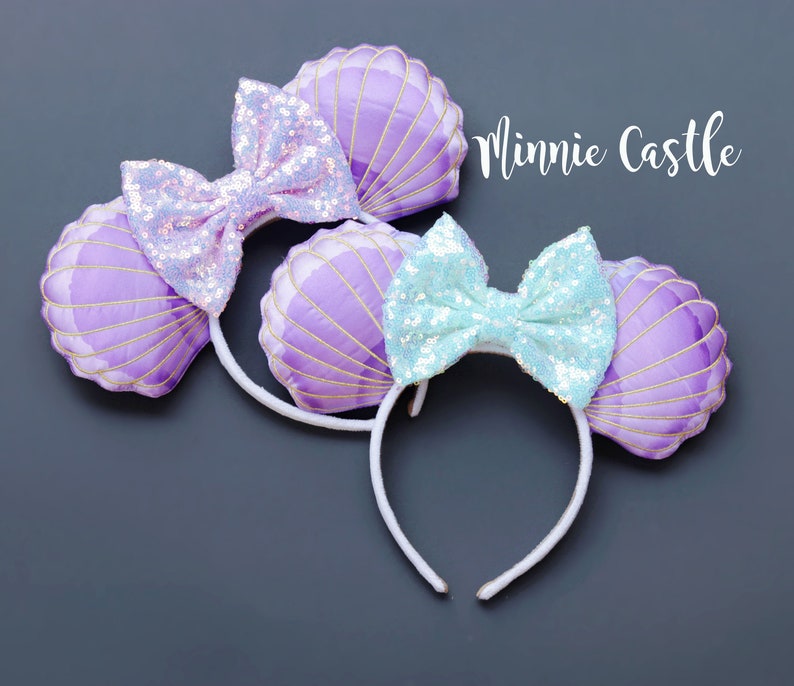 Check Latest Price
MinnieCastle's Little Mermaid ears are almost identical to the bestselling mermaid ears inside the Disney parks, but for a fraction of the price. These iridescent mouse ears feature shells instead of classic mouse ears, complete with sparkling bow. For the bow, choose a color that will make you feel like you're under the sea! Grab these adorable mouse ears today and make a splash on your next Disney trip.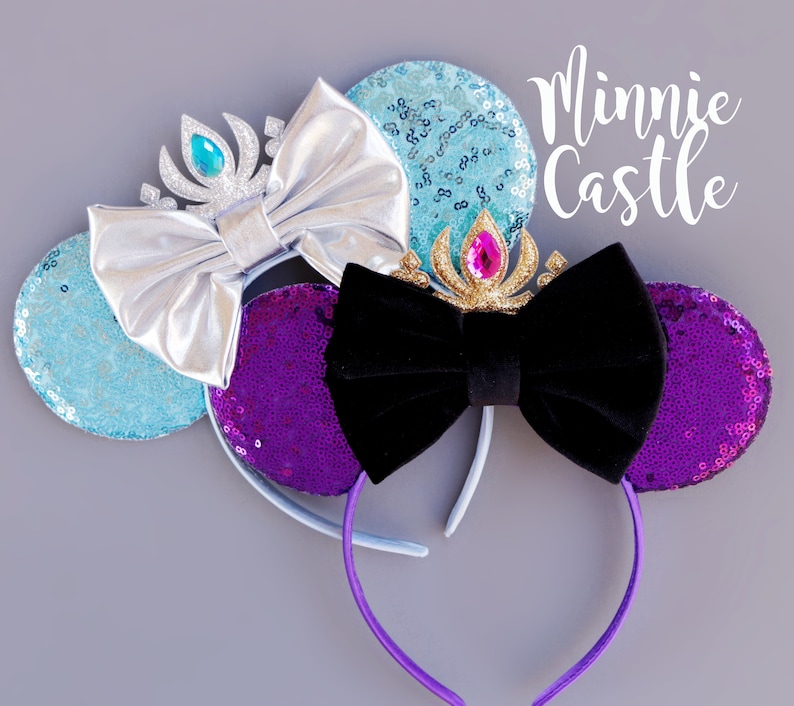 Check Latest Price
Now available now on MinnieCastle, these Frozen-inspired mouse ears are perfect for Frozen fanatics of all ages! Choose from Elsa, Anna, or Olaf headbands along with your ear size. Rock these icy ears on your Voyage to Arendelle on the Frozen Ever After Ride at Epcot.
Every trip to Disney's parks builds special memories. Enhance some of these amazing experiences further by getting your hands on some of these stunning custom Mickey ears headbands to show off your Disney spirit in a unique way.