As OOLA editors, we select and write about stuff we love and think you'll like too. OOLA has affiliate and advertising partnerships so we may earn a commission if you make a purchase.
For the Procrast-inator
Check Latest Price
We've all been there: we start a journal with the best of intentions, and before we know it, three weeks have passed since the last entry. Oops. Life gets busy, free time is limited, "I'll do it tomorrow," the list goes on. For the I-Can-Never-Keep-A-Journal Journalers, try a quick journal.
Moglea's One Line a Day Memory Book includes five years' worth of space to reflect, remember, and refresh without committing to hours of daily journaling.
For the Trend-setter
Check Latest Price
Ryder Carroll changed journaling forever with the invention of the bullet, or dot grid, journal, an all-in-one planner, diary, and organizer. The bullet journal method is centered around rapid logging with bullet points to create daily, monthly, and future logs; task and event pages; notes; and index pages.
The official bullet journal is a dotted grid notebook with page numbers (for an easy-to-track table of contents), high-quality ink-proof paper, and an eight-page bullet journal guide to help you get started.
For the Non-Journaler
Check Latest Price
Let's be honest. Most of the time, journals are being used to healthily and safely process negative emotions like frustration, sadness, and anger. But if writing it out isn't quite the catharsis you were looking for, try a wreck journal instead.
Keri Smith's Wreck This Journal invites users to write, draw, mess up, and destroy their diary. This no-pressure, all-nonsense journal invites the release of negative energy, promotes the creative process, and is downright chaotically fun.
Check Latest Price
Dream journals involve writing down your good and bad dreams as soon as you wake up. A dream diary aids in dream interpretation by identifying recurring themes produced by your subconscious mind and unthought-of in the waking world or real life.
Caitlin Keegan's Dreamer's Journal: An Illustrated Guide to the Subconscious cites various dream researchers to explain the mechanics of dreaming—rapid eye movement, lucid dreaming, dream recall—and features a dream dictionary and gorgeously illustrated prompts that encourage you to fully reflect and remember your dreams (even while you groggily jot them down in the middle of the night).
Check Latest Price
Bookworms, meet book journals: reading logs record stats, impressions, and reviews as you make your way through your 2021 reading list. Book Riot, an online resource for all things books, created the perfect reading devotional for the devoted-to-reading.
Read Harder (A Reading Log) features reading suggestions and challenges, inspirational quotes, and a streamlined format to rate, reflect, and review your recent reads.
Check Latest Price
The past year has left most of us stressed, tired, and all-around frazzled. Mindfulness journals like this one from Aimee Chase teach the users how to reconnect with their inner selves through solitude, introspection, and contemplation.
Present, Not Perfect: A Journal for Slowing Down, Letting Go, and Loving Who You Are is catered towards women and offers journal prompts to aid in translating thoughts into concrete languages and gaining a greater sense of your physical, emotional, and mental well-being.
Check Latest Price
Sometimes the most effective journal-keeping motivation is to buy a diary that makes you feel like royalty when you open it. This genuine vintage leather-bound journal with a gold clasp just looks like it should be filled with potions, spidery calligraphy, or regal musings.
In reality, the 200 blank pages of handcrafted cotton biomass paper can be used for anything you want: a daily log, sketchbook, poetry journal, and more.
Check Latest Price
According to Robert Emmons, the world's leading scientific expert on gratitude, gratitude is just plain good for us. The profound emotional impact of daily gratitude journaling includes reduced stress levels and improved interpersonal relationships.
This minimalistic gratitude journal from Insight Editions offers a space to record positive events, focus on people for whom you're thankful, and reflect on the good things in life for as little as 15 minutes a day. Positive Psychology also offers extra tips, tricks, and prompts for starting, writing, and maintaining your gratitude journal.
Check Latest Price
Between a global pandemic, widespread civil rights violations and protests, volatile political systems, and climate change-induced natural disasters, we are living through a tumultuous time in humankind's history. If focusing on your own day-to-day doesn't sound appealing, there's plenty more to write about.
The BookFactory Store's 2021 Business Diary provides space to record major events, current expenses, and weather changes to get a clear image of what 2021 was like in, say, 40 years. You know, in 2061, when we'll all be flying in hovercars and eating holographic food.
Check Latest Price
For some journalers, thoughts and emotions are best expressed through imagery, not words. Starting an art journal can seem daunting, but it doesn't have to be. Art journaling prompts can help you get the ball rolling on sketches, doodles, and designs, or you can simply allow your mind to wander.
Dyan Reaveley's Dylusions Ranger Creative Journal's pages are made with thick cardstock perfect for handling all forms of mixed media: acrylic paint, watercolor, glue, markers, which means you can freely create with whatever you want when inspiration strikes.
Check Latest Price
Parents, 9-to-5-ers, and early birds all know how magical the morning truly is. The morning is often the only time offered in a busy day to pause, be still, relax, and prepare for the tasks, chores, and general to-do ahead.
If you're living your best life at 6:30am with a hot cup of coffee in a quiet house, consider starting a morning journal. Habit Nest's Morning Sidekick Journal features daily challenges, reflection prompts, and space to organize and collect thoughts, so you're always starting your day on the right foot.
Check Latest Price
If writing by hand is the hurdle stopping you from regularly maintaining a journal, try a virtual journal instead. Typing allows for quicker entries, and all but eliminates the dreaded hand cramp.
Online resources like Penzu offer a customizable and completely private—we're talking military-strength encryption—journal accessible across all your devices. Penzu even offers custom email reminders to keep you up-to-date on your entries.
Check Latest Price
Okay, so maybe it's not just writing by hand, but writing in general. Not everyone enjoys the slow, tedious process of writing complete entries, but that doesn't mean that they shouldn't enjoy the many benefits of journal-keeping.
Daylio offers a non-writer's writing solution to keeping a diary, providing an easy-to-use app that splits daily entries into two taps of the finger: picking an eye-catching icon that correlates with your current mood and tracking activities. Daylio then compiles this information into monthly and yearly statistics to better help you build habits, collect achievements, and reflect on memories.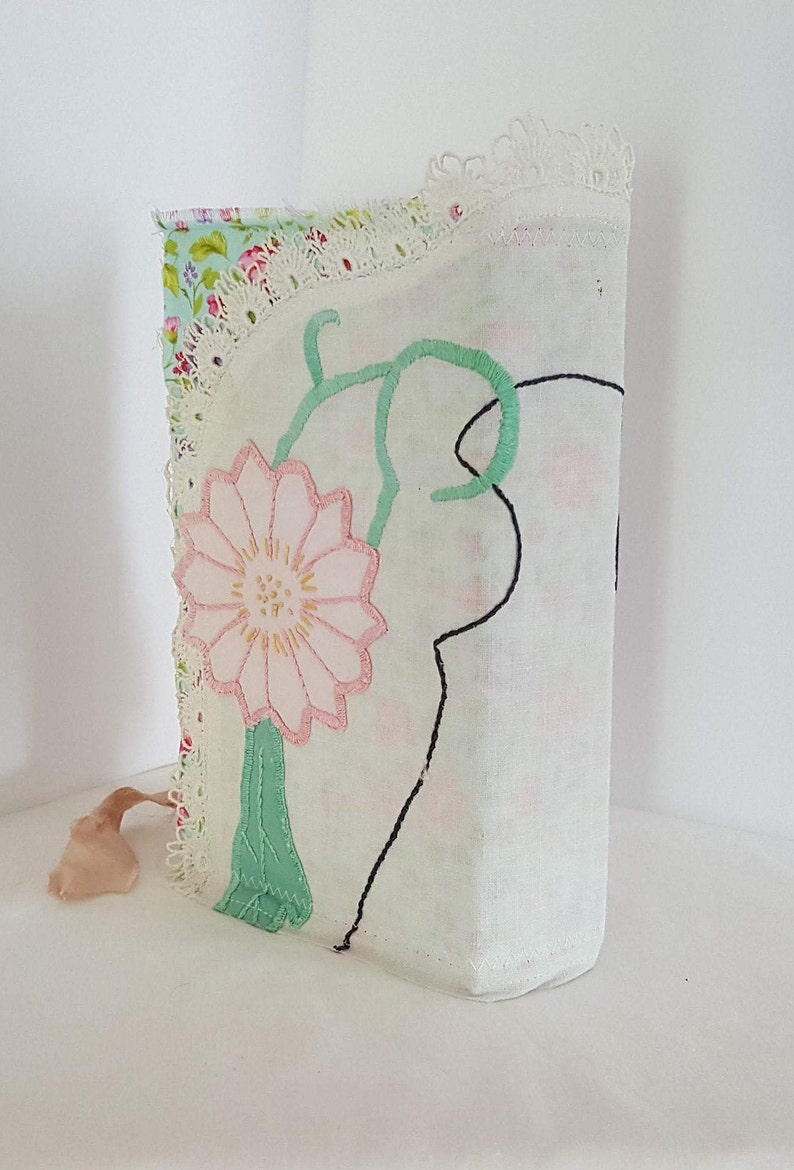 Check Latest Price
Junk journals like this darling one from Goldfinch Studios are like scrapbooks. Pockets, inserts, and blank pages hold precious keepsakes, photos, notes, and sketches.
Check Latest Price
Keeping a journal with a specific goal in mind is an excellent way to track progress. These goals can be business, health, financial, or personal—no matter the goal, the general format can remain the same. You can even keep multiple productivity journals at once!
John Lee Dumas' Freedom Journal is a ground-breaking, goal-crushing journal that helps you set and accomplish tangible goals within 100 days. Using daily logs, nightly reviews, 10-day sprints (micro-goals), and quarterly reviews, you can track your progress (and your accomplishments) in a single location.
Related Reading