As OOLA editors, we select and write about stuff we love and think you'll like too. OOLA has affiliate and advertising partnerships so we may earn a commission if you make a purchase.
Our All-Around Fav
Check Latest Price
Hanging string lights is an easy way to illuminate backyards and gardens of all sizes. These water- and shatter-proof string lights from Brightech are as durable as they are dazzling, and the solar-powered bulbs last up to 20,000 hours.
Plus, the vintage Edison bulb shape keeps your garden aesthetic looking "café chic" and not "I just haven't gotten around to taking down my Christmas decorations."
Rustic Romance
Check Latest Price
It's hard to get more romantic than a garden lit by twinkling mason jars. From far away, these rustic lanterns appear to be full of glowing fireflies (without the logistical nightmare of, you know, capturing 100+ bugs).
We love the versatility of these light fixtures, too. Use the attached handles to hang on walkway posts, fences, and railings; or set on stairways, tabletops, or window sills as portable, picturesque lanterns.
Most Whimsical
Check Latest Price
Many flowers close their blooms overnight, but these stake flower lights from Bright Zeal keep your garden beds alive with color 24/7. The lightweight, plastic dandelions, lilies, and sunflowers gently transition from red to blue to green and back again.
The figurines' batteries are solar-powered, which means you don't have to worry about flipping switches or plugging anything in to enjoy the flowers' whimsical display. Just stake, sit back, and let the sun do the rest.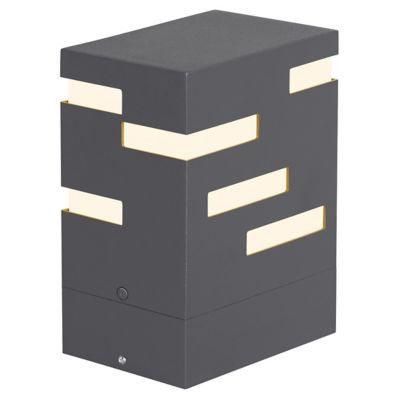 Check Latest Price
The unique, horizontal-cut design of the Revel Path Landscape Light adds a fanciful skyline-like element to walkways and garden beds, and the strips of warm white light help spread the soft glow across a wider area.
The 17.6W, 122.1 Lumens light bulbs require a transformer, sold separately, but these impact-resistant, stainless steel lights are made to last and well worth the investment.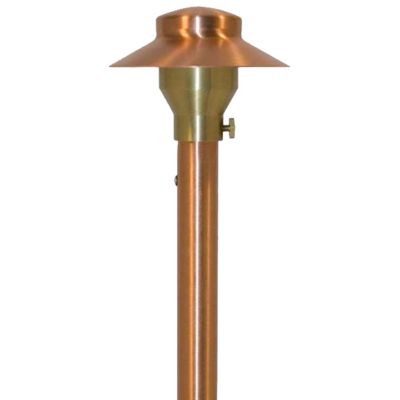 Check Latest Price
For a timeless look that takes up little space, look no further than Lumens' copper 3.5-inch area lights. Despite their small size, these light fixtures can distribute light up to 16 feet and can provide up to 10,000 or 50,000 hours of light with halogen or LED bulbs, respectively.
With four classic finishes to choose from and adjustable height, these area lights can be made to match your living space perfectly.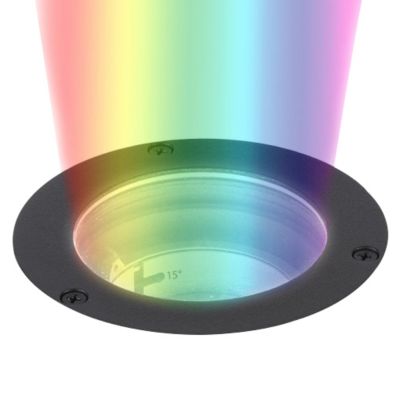 Check Latest Price
There's a lot to love about these color-changing LED inground lights from the New York-based company WAC Lighting. For starters, they take up virtually no extra space, making them excellent options for outdoor areas of all sizes.
These lights are also fully controllable via the ilumenight mobile app. Control the color temperature, strength, and overall light ambiance from your smartphone; let the "ooohs" and "ahhhhs" commence.
Check Latest Price
If multi-colored beams of light are a bit too busy for your backyard, consider these discreet Morvat LED rock lights instead. They save just as much space as the previous inground lights, but the rings of earth-toned rocks help the fixtures better blend into your garden beds and walkways.
Technically, these lights are "on" ground, not "in" ground. Their self-contained disc structure allows for easy placement (and transfer) from all types of terrain: grass, mulch, rock, or wood.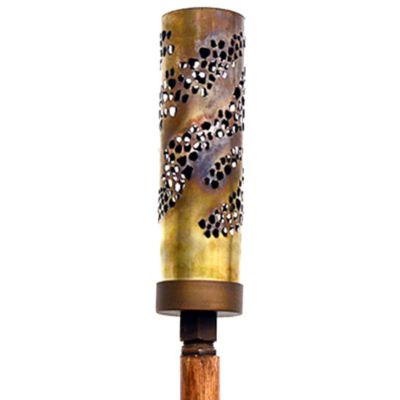 Check Latest Price
Transform your Midwestern backyard into a tropical paradise with these plasma cut tiki torches from Focus Industries. In addition to providing a brilliant, hypnotic light display, the torches' open flames also help repel mosquitoes and other summer-y pests. Score.
The torches can use natural gas or propane, and they come in seven eye-catching designs: bamboo, bird of paradise, circles, heliconia, hibiscus, plumeria, and sandstone.
Check Latest Price
Mesmerizing, beautiful, and gorgeous are all words happy Amazon customers have used to describe these meteor shower raindrop lights. With videos like this, it's easy to see why.
Like shooting stars or falling rain, delicate beads of light "fall" down an energy-efficient PC tube to give off the nighttime illusion of magically appearing and disappearing light. When hung amongst tree branches, the tree's canopy metamorphosizes into a dreamy, otherworldly shower of lights.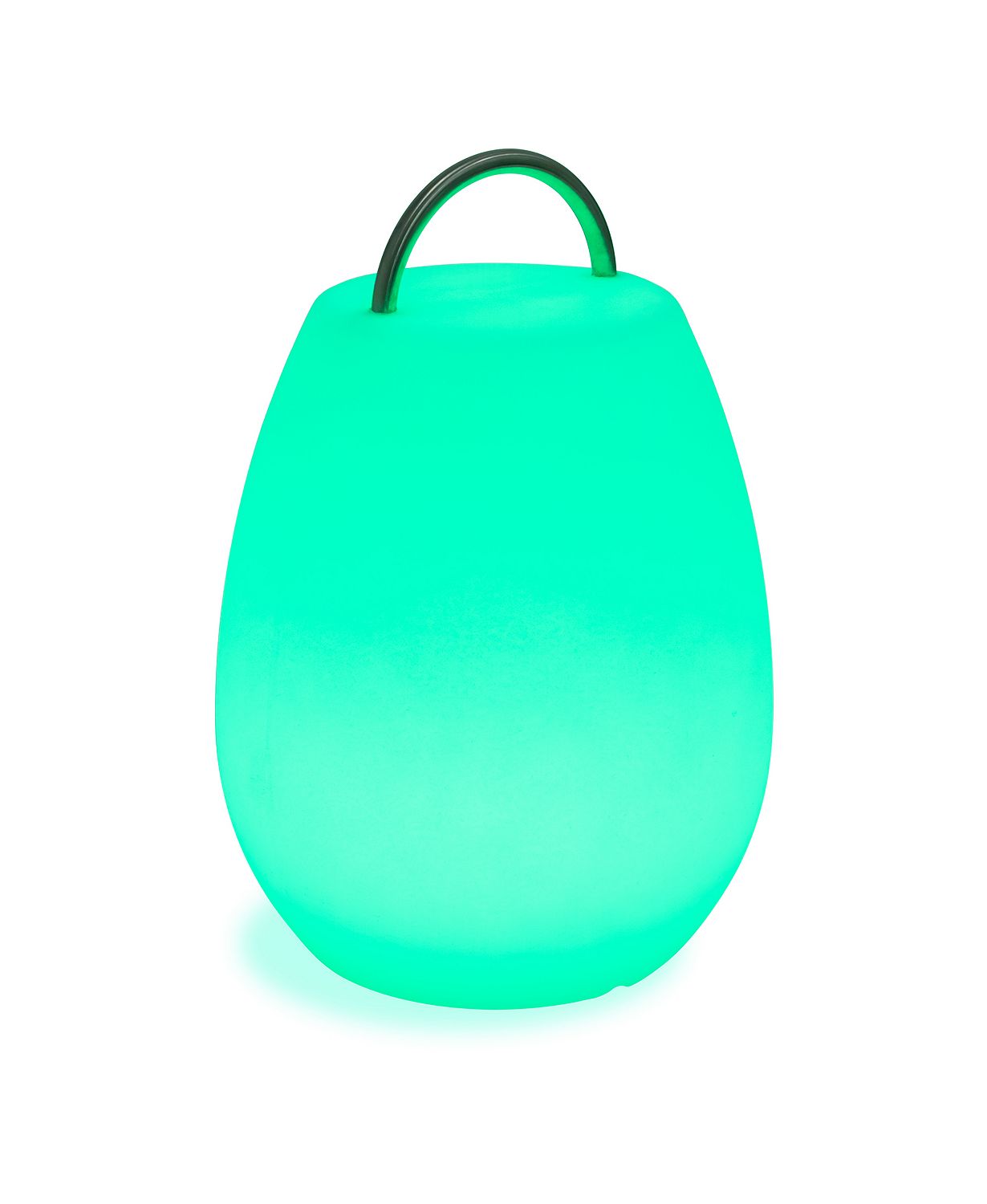 Check Latest Price
We were immediately drawn to the cartoonish simplicity of the Nomad Light indoor/outdoor lantern, and after we realized one lantern comes in a whopping 16 colors and five light modes, we were hooked.
While this might not be a leave-outside, stay-outside light fixture, it can certainly hold its own to the elements. The USB-charged lantern has a run time of up to 10 hours and is made of durable, waterproof LDPE plastic.
Check Latest Price
During the day, the laser-cut shells of these solar-powered OxyLED lights serve as an attractive addition to any outdoor area while the AAA Ni-MH battery charges. Once night falls, the bulbs shining through the shells cast dramatic shadows across the ground.
Despite their fanciful appearance, these landscaping lights are incredibly easy to install. No wiring, transformers, or plugs necessary.
Check Latest Price
Add a bit of childlike wonder to your outdoor living areas with a fantastical solar lantern fairy light. After charging in the sun all day, the frosted glass jars light up to reveal two small, winged silhouettes that will delight onlookers of all ages.
Thanks to a sturdy hemp rope handle, these playful decorations can be placed almost anywhere.
Check Latest Price
These color-changing pathway lights pack a big presentational punch for being only 18.5" in height and 4.9" in diameter. Textured glass throws sunbursts of light across the ground that softly transition through all the colors of the rainbow.
The waterproof, heat-resistant, and frost-resistant lanterns are staked directly into the ground and require no wires or transformers. And for under $60, this 8-pack of lights guarantees you'll get the most bang for your buck.
Related Reading