As OOLA editors, we select and write about stuff we love and think you'll like too. OOLA has affiliate and advertising partnerships so we may earn a commission if you make a purchase.
Check Latest Price
We've been looking for the perfect beach bag, and we've finally found it. The Bogg Bag is a unique tote that's large enough to carry everything you need for a trip to the beach. A Bogg Bag won't tip over and spill everything, and it won't leak. On top of that, it's both durable and washable. At the end of the day, all you have to do is hose it down.
As the numerous five-star reviews point out, the Bogg Bag is "ginormous enough to carry two beach towels, two sets of clothes, two sets of water shoes, four bottled drinks, snacks and phone and keys go in the attached side pockets."
Check Latest Price
We've already raved about Turkish Towels here at Oola, but that's not stopping us from doing it again. Turkish Towels are the BEST. The light cotton fabric keeps them from being bulky or heavy. That means they can be easily packed into a beach bag, but the benefits don't end there.
Turkish Towels have magical drying powers that allow them to dry super fast. Talk about a quick dry! And, with repeated laundering, the cotton just keeps feeling better and better.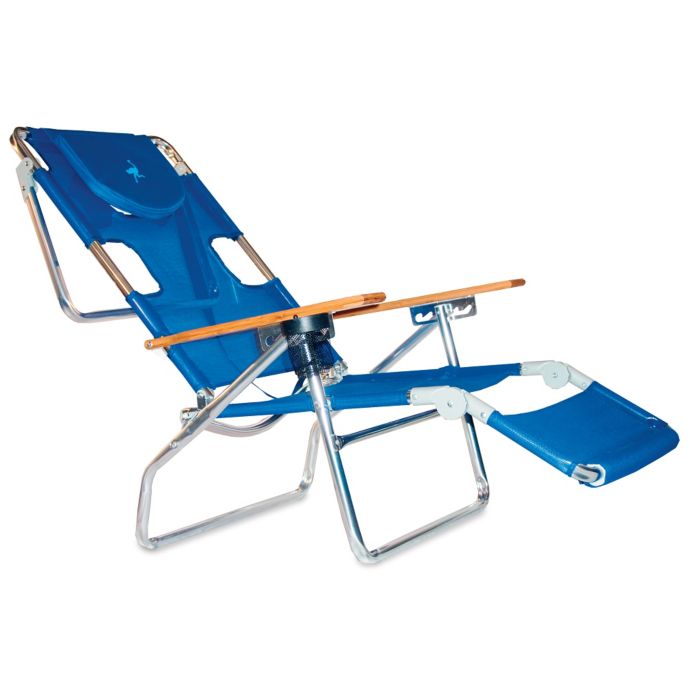 Check Latest Price
We want to relax in total comfort during our trips to the beach, and that's why we love the Ostrich 3N1 Beach Chair. This chair offers the convenience of being adjustable to five positions. You can sit upright, recline, or turnover and lie on your stomach.
The footrest is also adjustable, and the headrest flips over to reveal a face opening to use when laying flat. The Ostrich 3N1 Beach Chair features a single carrying strap and weighs less than 10 pounds.
Check Latest Price
To soak up good vibes and bold style, Quay Australia Sunglasses are a must for your beach trip this spring. This brand was born thanks to the Australian festival circuit, and it's inspired by the "unfiltered self expression of artists and festival goers." You can shop these cool, affordable sunnies by frame shape, fit type, frame color, lens type, and face shape.
Our absolute favorite part of the Quay Australia website is that you can try their sunglasses on virtually before you buy, so you know how they'll look before you drop the cash. From timeless vibes to hot trends, this brand has it all.
Protect Your Skin
Check Latest Price
You've gotta stay safe when spending a day out in the sun, and that means loading up on the sunscreen. Thinksport Sunscreen is a beach essential, and you've got a lot of options to choose from. Thinksport offers an SPF 50, as well as an SPF 30. You can buy both with a special combo pack that is currently on sale.
Thinksport also has their Thinkbaby line for little ones. The natural, biodegradable, water-resistant baby sunscreen was made for babies with sensitive skin, and health-conscious parents looking for natural sun protection. It's also great for adults and babies with eczema or other skin sensitivities.
We really love their Thinkbaby Aloe Vera After Sun for those days when you get a little too much sun at the beach.
Check Latest Price
Of course, you have to have plenty of beverages for a day in the sun. But you don't have to haul a massive cooler with you to the beach. Keep your hands free and your stuff cold with the Eola Bucket Cooler Bag from Corkcicle.
Designed with maximum portability in mind, this backpack cooler can hold 12 cans or eight cans and two wine bottles. It comes in seven different colors, features padded, adjustable straps, and has a rear accessory pocket with zip closure.
If you're looking for a more budget-friendly option–or if you need more space–the TOURIT cooler backpack is a great choice. It can hold up to 30 cans and can keep your drinks cold or food hot for up to 16 hours.
Keep Your Bevvies Cold
Check Latest Price
With all of those beverages, you're gonna need a BrüMate on hand. BrüMates are a can's best friend, no matter the size. For regular 12oz cans, get the 2-in-1 Hopsulator DUO. The Hopsulator Juggernaut is specifically made for 24/25oz tallboys and bombers.
BrüMate's Hopsulator Slim can cooler is perfect for hard seltzer cans of White Claw, Truly, BON V!V, High Noon, or whatever your favorite might be.
If you prefer bottles, BrüMate doesn't disappoint. The Hopsulator BOTT'L keeps 12oz bottled beer cold. The Hopsulator Twist fits popular 16oz aluminum bottles, including Budweiser, Bud Light, and Michelob Ultra.
Check Latest Price
A fabulous page-turner is a must for a day at the beach, and Oola's got you covered with a list of the 11 Best Summer Beach Reads. There literally is a book titled Beach Read by Emily Henry that gives a unique spin on familiar rom-com tropes.
Chick-lit author Jennifer Weiner's Big Summer has been called "The beach read to end all beach reads" by Entertainment Weekly.
The hilarious host of Nailed It! on Netflix, Nicole Byers, has a hilarious guide to being #brave enough to love your body as it is. In #VeryFat#VeryBrave: The Fat Girl's Guide to Being #Brave, and Not a Dejected, Melancholy, Down-in-the-Dumps Weeping Fat Girl in a Bikini, Byers serves up 100 bikini lewks as inspiration while sharing hilarious tips and tricks. Learn how to find the perfect bikini and how to handle the haters so you too can become #verybrave.
Check Latest Price
Lack of Color Hats are an absolute beach essential this spring, and our favorite is the Women's Wave Terry Cloth Bucket Hat. This cool and simple terry towel bucket hat features a small side pocket. It's recommended for beach lounging, club looks, and adding on-trend style to everyday looks.
Take Your Tunes
Check Latest Price
To crank the tunes while enjoying the sun and sand, we'd like to suggest COMISO Waterproof Bluetooth Speakers. These speakers give you high quality crystal clear sound, even though they are only 6.5 inches tall and weigh less than 13 ounces. The high-capacity rechargeable battery will give you up to 36 hours of playtime at 2/3 volume on a full charge.