As OOLA editors, we select and write about stuff we love and think you'll like too. OOLA has affiliate and advertising partnerships so we may earn a commission if you make a purchase.
Top Everyday Pick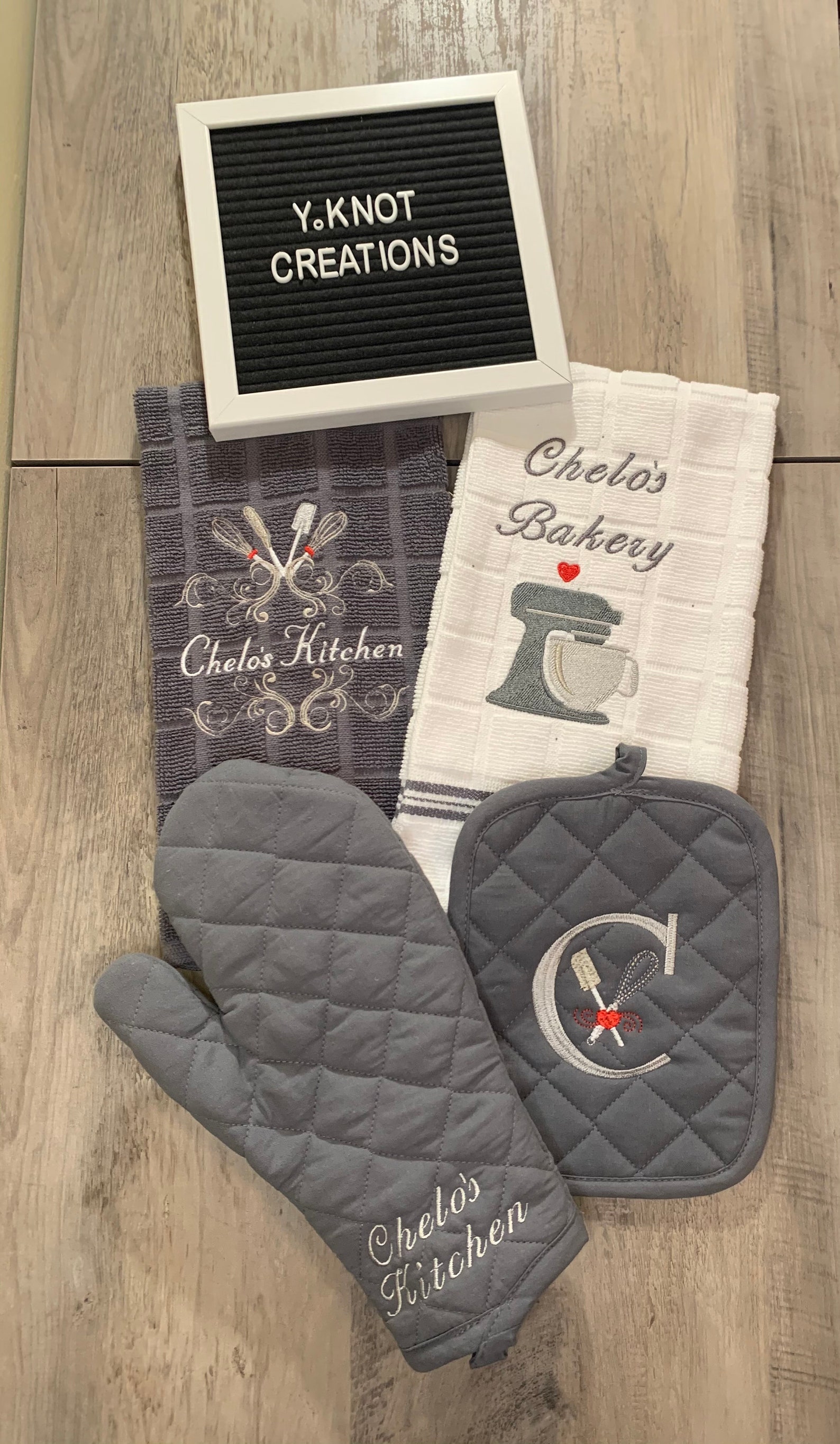 Check Latest Price
Everyone eats every day, so why not give them a fresh set of kitchen essentials? This completely customizable set of up to four pieces (two dish towels, a pot warmer, and an oven mitt) comes in multiple colors that will match just about any kitchen's pre-existing theme.
Tie the most important room in the house together with these personalized pieces, which also feature charming kitchen imagery like spatulas, whisks, and the holy grail, the KitchenAid Stand Mixer.
Best Couples Pick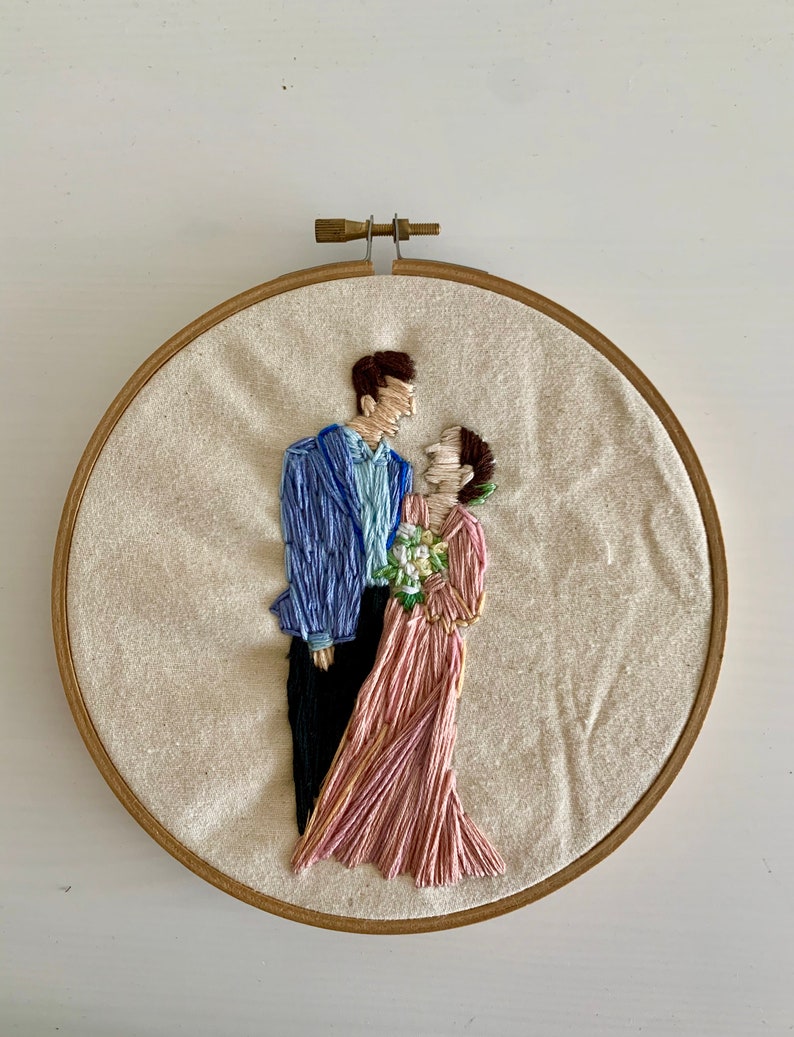 Check Latest Price
Capture a moment in time between two lovebirds with these beautifully designed embroidered couple portraits from Verse Embroidery Co. The rustic portraits are made to order and use layered embroidery floss to create eye-catching, realistic textures.
These personalized couple portraits are perfect for any occasion: an anniversary, birthday, Valentine's Day, new homeowners, newlyweds, and more.
Most Unique Pick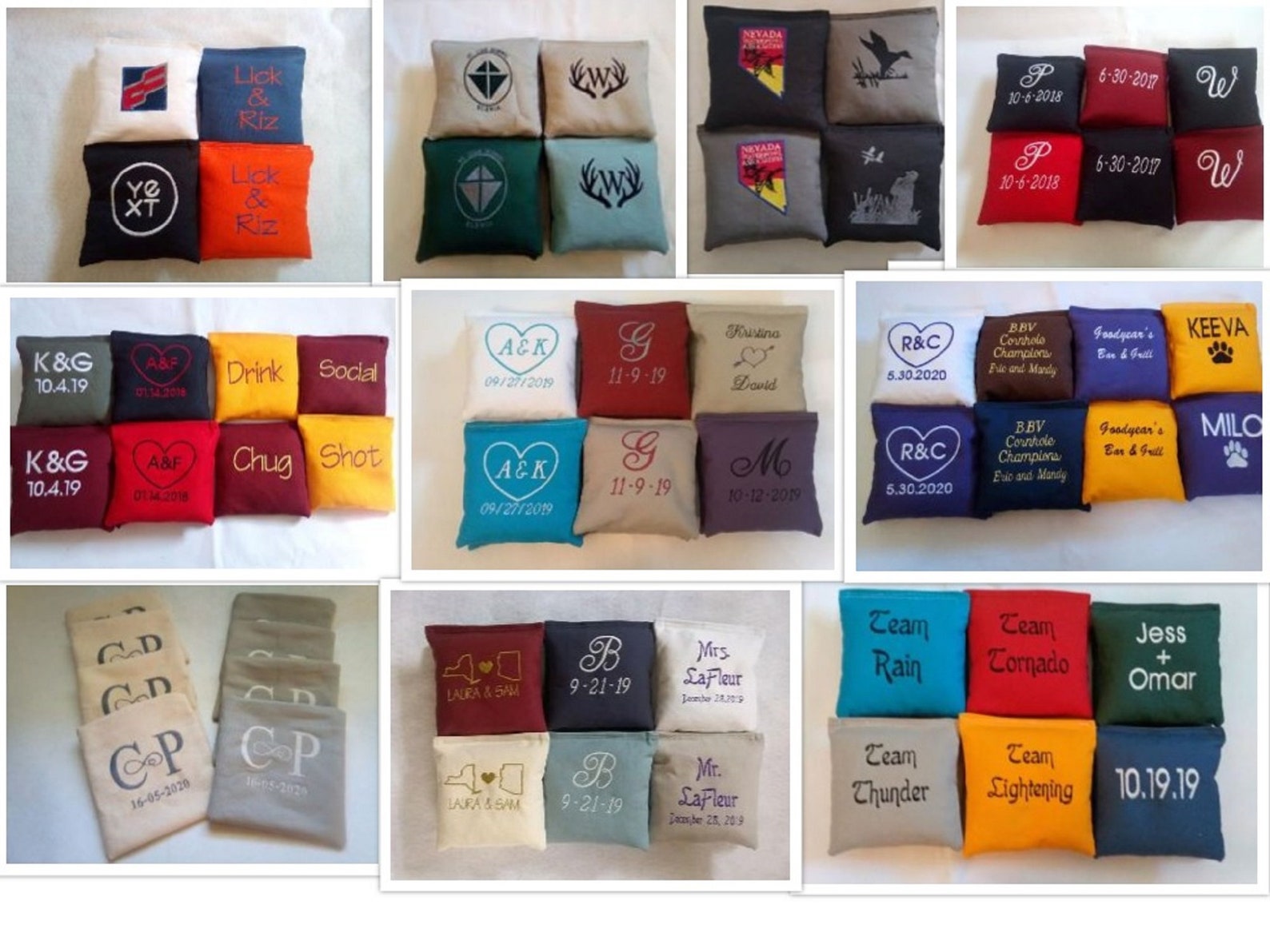 Check Latest Price
It's hard to get more Midwestern than a set of embroidered cornhole bags, and why not celebrate one of America's best backyard pastimes?! This fun, lighthearted gift is a great way to keep it sentimental without going full-on sappy.
Spruce up a plain-jane set of cornhole bags with a favorite team logo, a newlyweds' monogram, or a commemorative cornhole championship logo for the more serious of sack-throwers.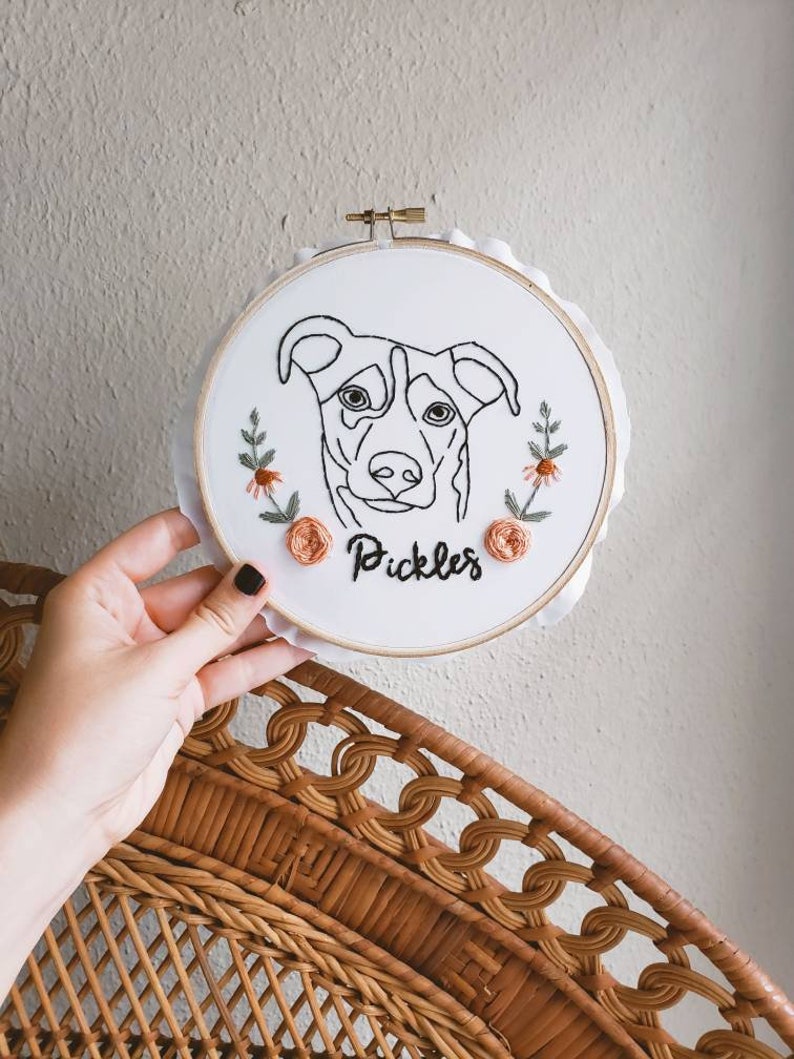 Check Latest Price
The loves of our lives, our precious angel babies, the fur children of our metaphorical womb—we treat our four-legged friends like family, so it only makes sense to pay homage to these loyal companions with a custom embroidered pet portrait.
Earthologie on Etsy creates made-to-order patterns that let you bring a furry friend to life without the hassle of trying to learn how to draw a dog that isn't a blob with four sticks coming out of its stomach. This gift is still homemade, just with a little extra help.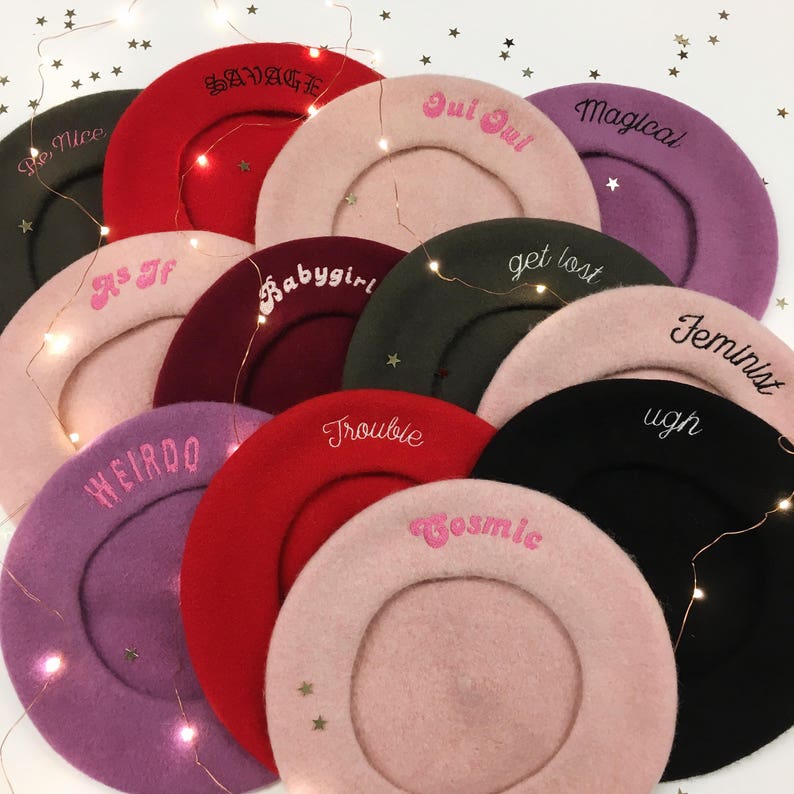 Check Latest Price
Trendier than a beanie but still just as comfortable, these personalized, slouchy wool berets offer an effortlessly chic look straight out of mid-1960s France. Keep it modern with extra aesthetic one-liners like "GRL PWR," "feminist," or "fancy af."
The color of the beret, embroidery floss, text, and font style are completely customizable, meaning you could make five completely unique hats for five of your girlfriends…or you could create five matching girl squad berets. We'll let you decide.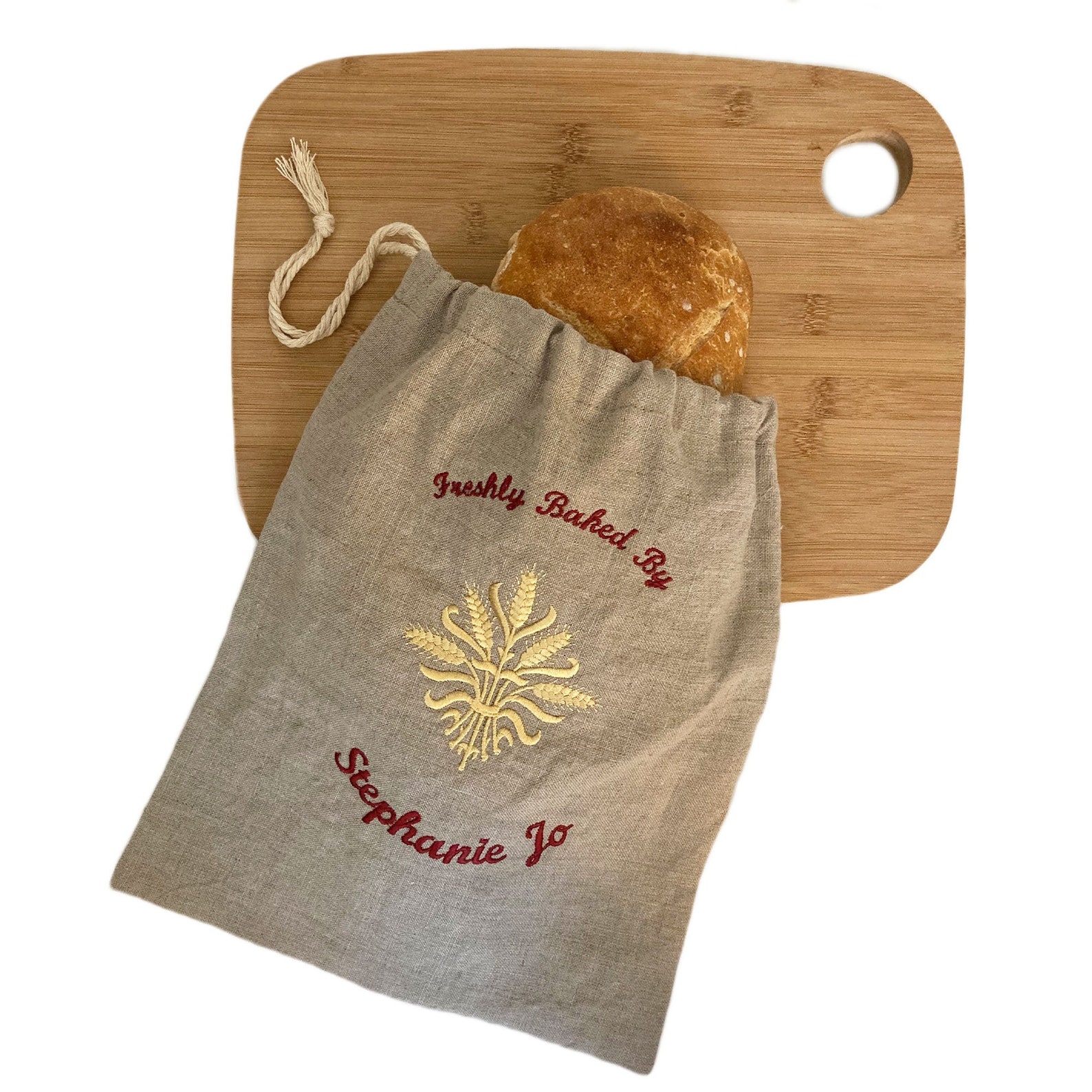 Check Latest Price
Help your loved ones show off their new bread-baking skills à la Quarantine 2020 with this customizable linen bread bag. While we can't guarantee this gift will get you a fresh loaf of homemade bread in return, we also can't say that won't happen.
The high quality, mid-heavyweight linen helps the bread to breathe as it's stored, keeping the crust crisp and inside soft for perfect, pillowy slices every time.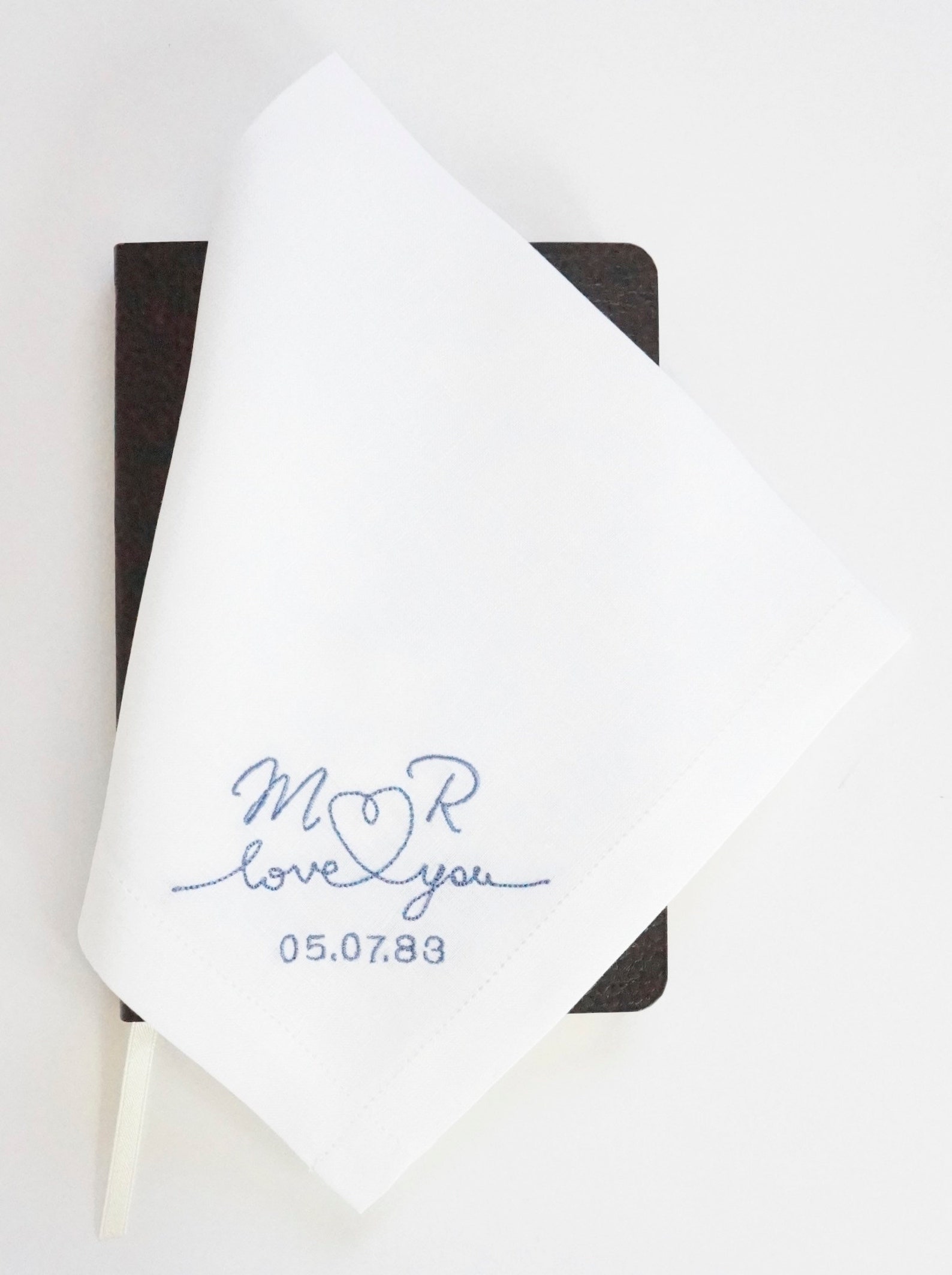 Check Latest Price
For the formalwear-loving person in your life, consider a set of fine linen pocket squares or handkerchiefs. It's a gift they'll actually be able to use, and the embroidered accents are a subtle way to up the sentimentality factor without getting too flashy.
Donovan Design Linens on Etsy gives you complete creative control over the pocket squares, including linen type, edge detail, embroidery floss color, embroidered text or logo, and placement of the embroidery.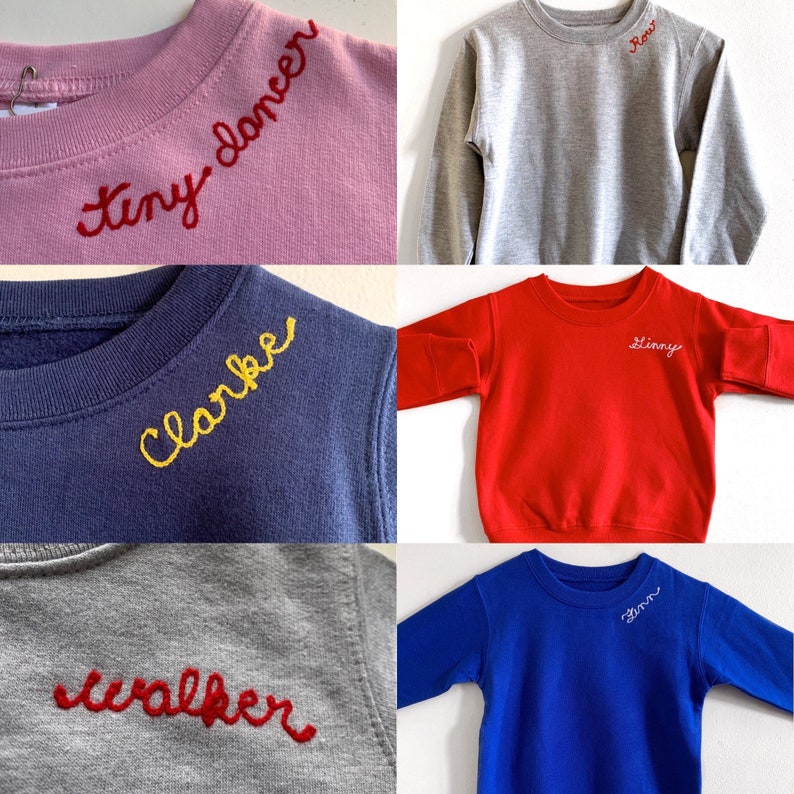 Check Latest Price
Club Chainstitch on Etsy has perfected the vintage aesthetic of these charming children's sweaters, no small thanks to the antique embroidery machine on which these one-of-a-kind pieces are made.
These adorable sweaters are comfy, cute, and completely customizable. And since they're just good ol' pre-shrunk cotton sweatshirts, kiddos can actually be kiddos while wearing their personalized creation.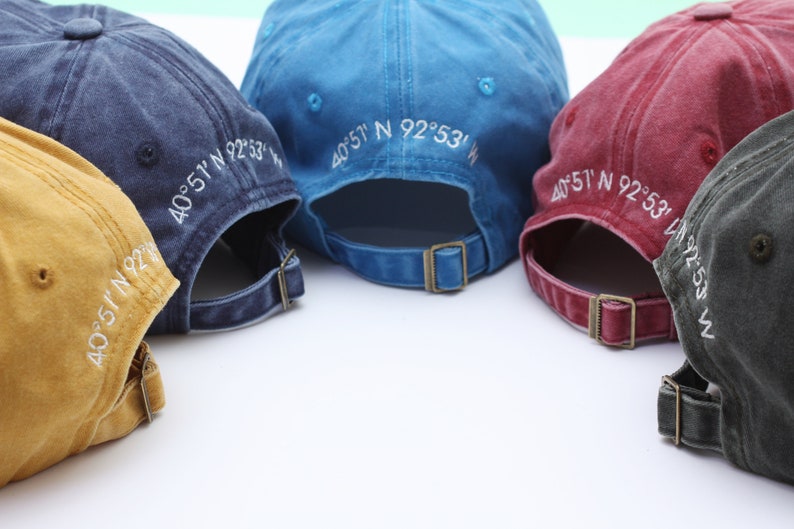 Check Latest Price
Featuring a low-key embroidered detail along the backstrap, these customizable ball caps are understated enough to be the perfect gift for just about anyone. With multiple colors and font styles to choose from, these hats can be as flashy or muted as needed to fit your giftee's style.
Pick a set of meaningful coordinates or a nickname to add to the backstrap, or customize the front of the hat for a bolder, more unique look.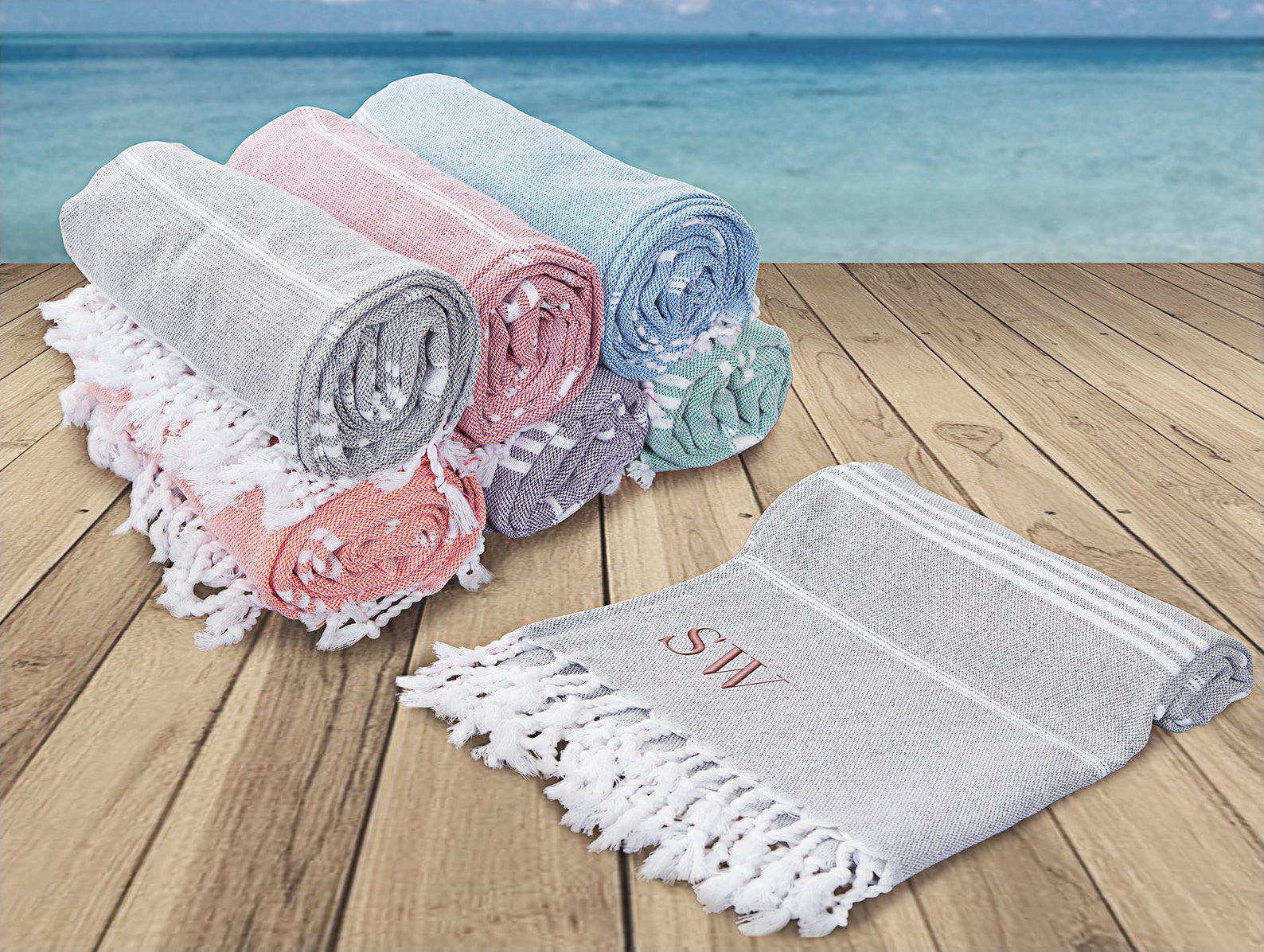 Check Latest Price
We know we mentioned earlier that personalized beach towels don't magically transform you into Queen of the Outdoors, but… it's pretty hard not to feel like royalty on this plush embroidered Turkish beach towel.
These highly absorbent towels are made with 100% cotton. And while they're plenty big enough to stay comfortable on sand, grass, concrete, and more, they're also small enough to be easily transportable from vacation spot to vacation spot.
Check Latest Price
Whether your giftee is a chef, baker, woodworker, or another kind of artisan craftsperson, a custom embroidered apron is the perfect blend of sentimentality and functionality.
The 60/40 cotton/poly twill is wrinkle-resistant with a denim-like finish, making this apron as sleek as it is durable. Additionally, the adjustable neck strap and lengthy waist ties help the apron fit perfectly on all body shapes and sizes.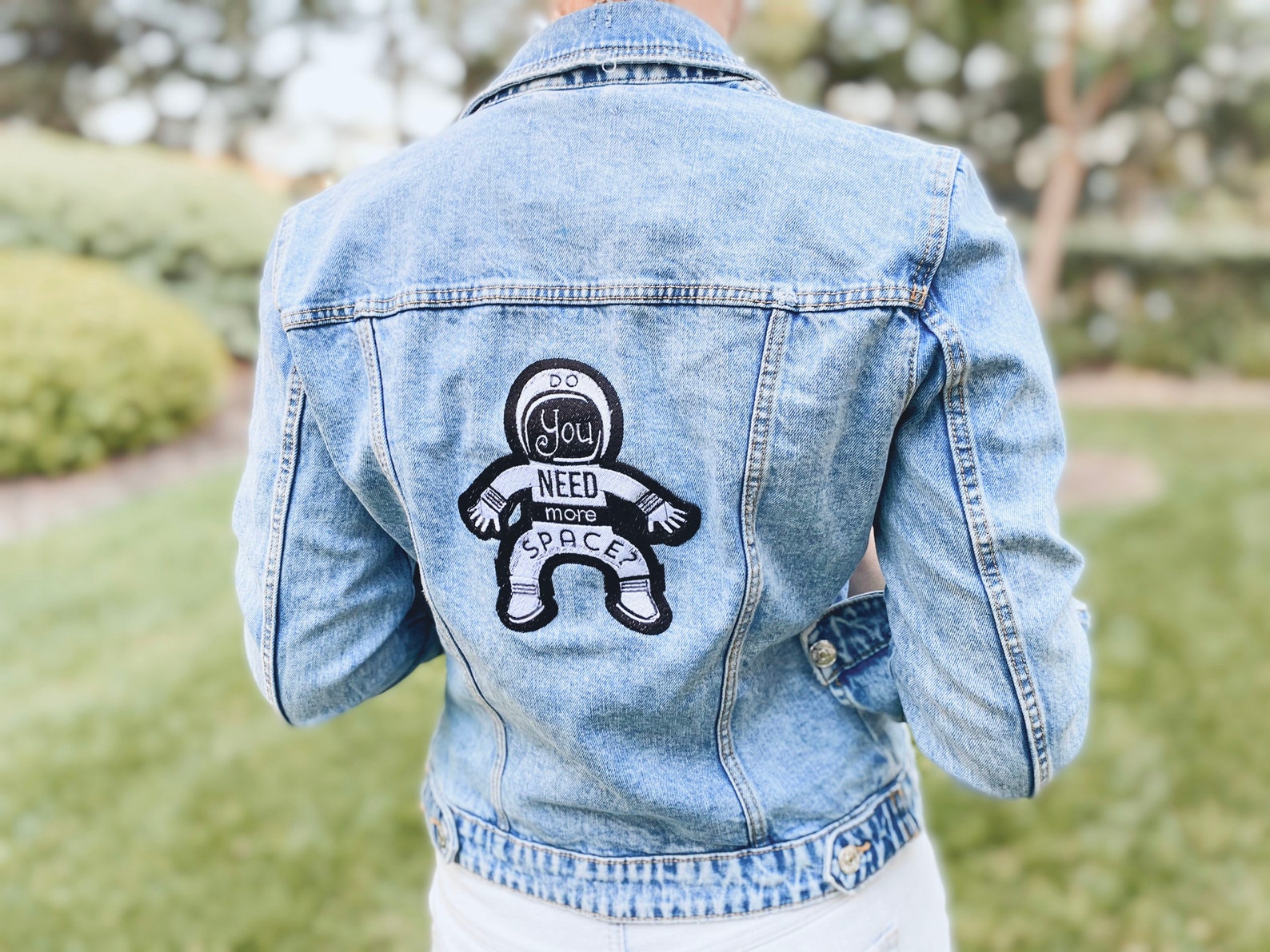 Check Latest Price
Embroidered jean jackets need not be reserved for DIY punks and bridal parties. The blue denim jacket is a classic American fashion staple. Extra personalizations like custom embroidered texts, logos, and patches turn a dime-a-dozen piece into one-in-a-million.
The Coffee Break Shop on Etsy custom makes every order to your exact specifications with a superhuman turnaround rate, meaning your lucky giftee could be wearing the denim jacket of their dreams in no time.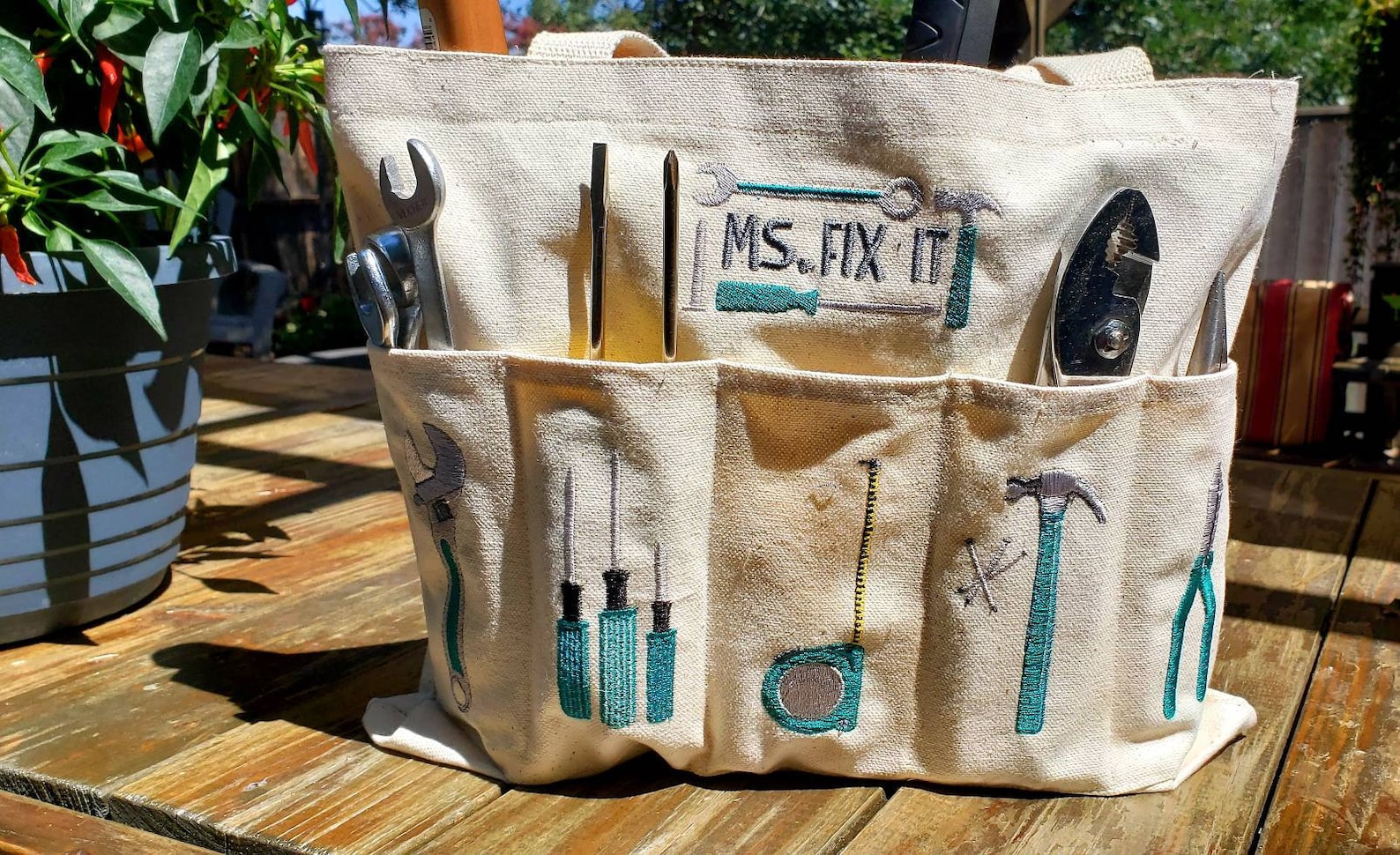 Check Latest Price
The convenience of a sturdy, multi-pocketed tool tote is a gift that truly keeps on giving. A bag this useful can be used by anyone—crafters, carpenters, repair people, sewists, and more—for just about anything.
Each bag is made to order with completely customizable font styles, text, and symbols. Sewing Done by Dawn on Etsy goes the extra mile on each piece, guaranteeing that if she doesn't have a design you're looking for, she'll either find it or create it herself.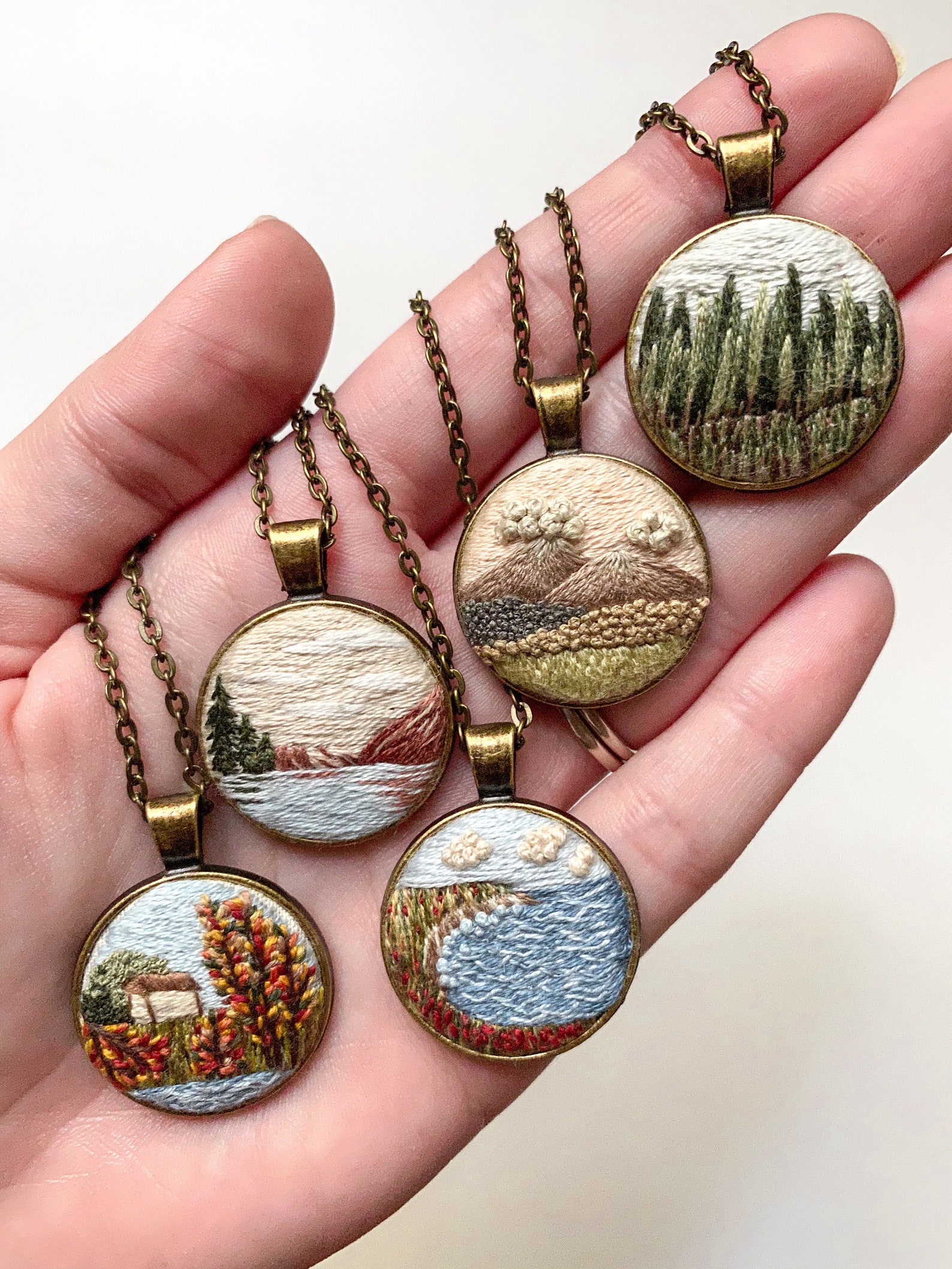 Check Latest Price
Give them a piece of jewelry you know they don't already have with these breathtaking embroidered pendants by Threaded by Tatum. The artist works with you to design the perfect landscape framed in a dainty, one-inch pendant.
Capture the charming, rustic beauty of a honeymoon locale, a hometown haunt, or a favorite family vacation spot for a unique piece they're sure to adore.
Related Reading