As OOLA editors, we select and write about stuff we love and think you'll like too. OOLA has affiliate and advertising partnerships so we may earn a commission if you make a purchase.
Top Everyday Wear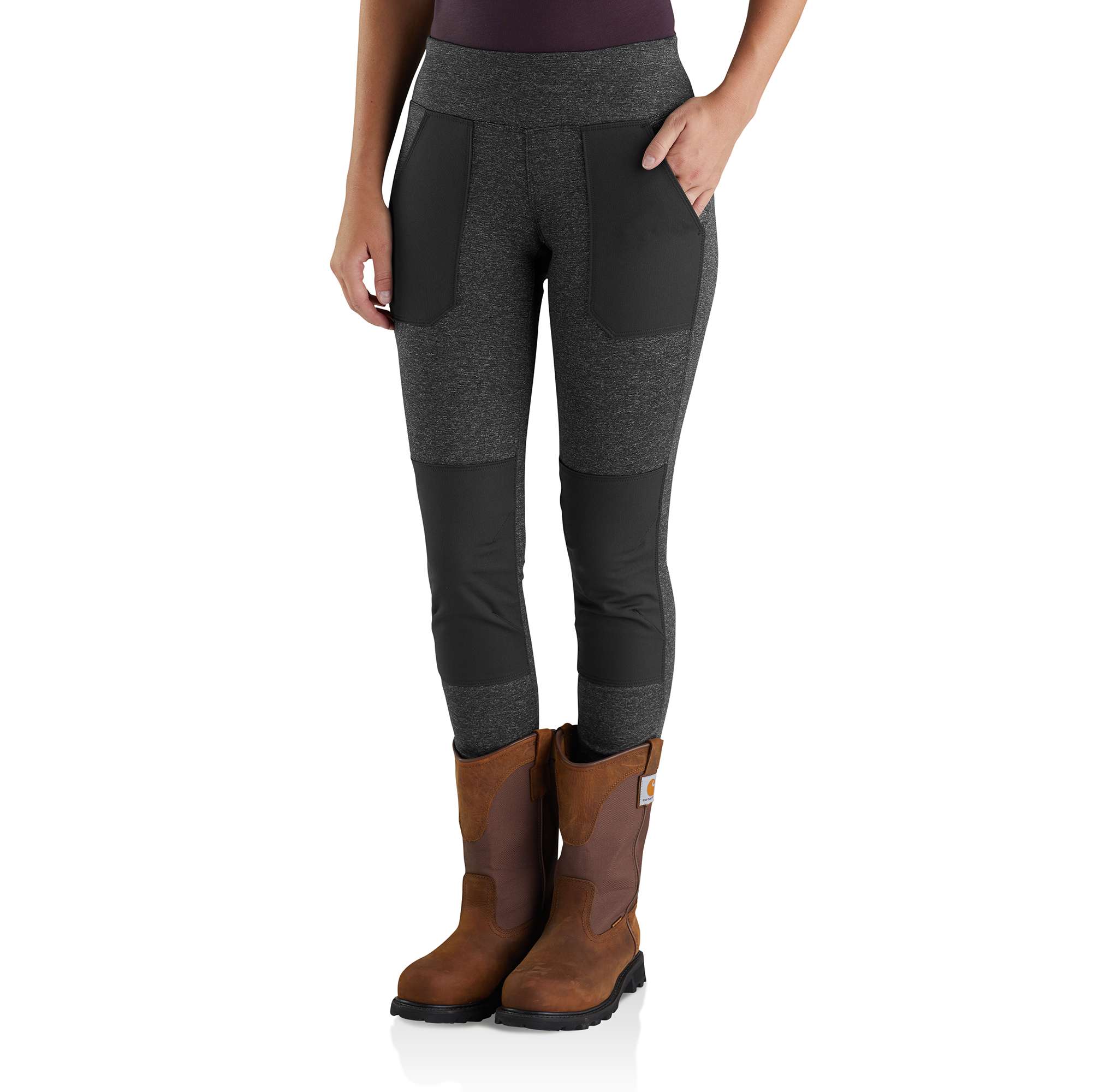 Check Latest Price
After months of wearing nothing but soft, stretchy leggings, transitioning to jeans and "actual" work pants seems more than a little bleak. Luckily, Carhartt combined comfort and utility into one must-have pair of durable, universally flattering leggings.
We tried these Utility Knit leggings back in November, and we've been living in them ever since. The 95% nylon, 5% spandex fabric is thick enough to not be see-through and thin enough to still feel weightless and comfy. Carhartt's FastDry technology wicks away sweat and prevents odor, and the leggings' contoured, medium-rise waistband helps keep cracks covered no matter how much squatting, bending, or moving is done in them. The best part? These leggings come equipped with reinforced knee panels and pockets. Multiple deep, abrasion-resistant pockets, to be exact—need we say more?
Best Back to Work Pick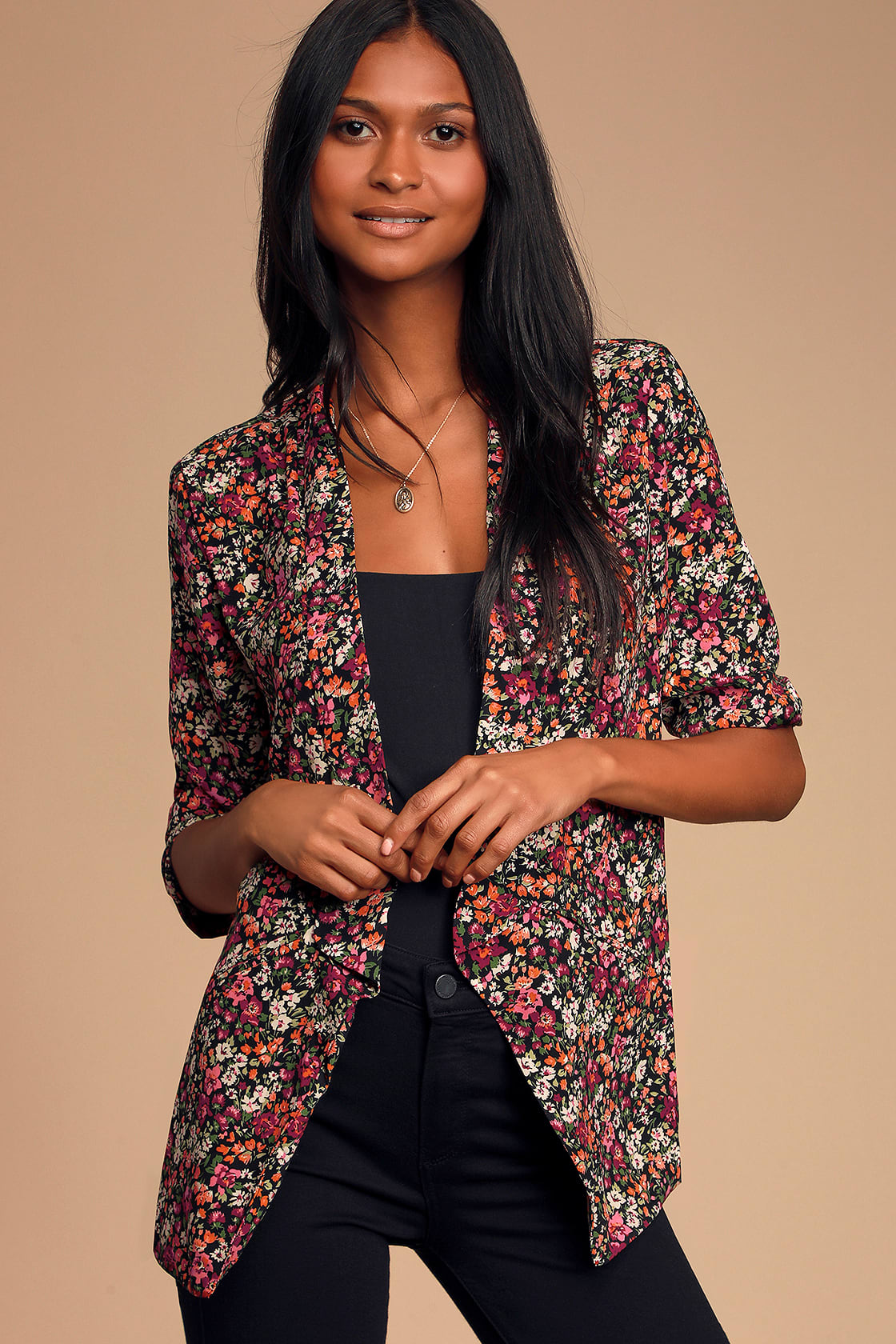 Check Latest Price
Working from home for most of the year made dress codes (at least for your bottom half) a moot point, but it's never too late to start planning your first-day-back-at-the-office 'fit. We highly recommend Lulus' Miss Punctuality Lightweight Blazer for a professional silhouette and familiar comfort of your usual WFH wardrobe.
We've been rocking this blazer on Zoom calls for a quick, dressed-up look for a while now, but this versatile piece can easily be dressed down for date nights, girls' nights out, and more. At only $53, we recommend snagging a couple of colors, and luckily, there are lots to choose from: classic black; bold, cherry red; suave taupe, and two cute-but-still-profesh floral prints.
Best Date Night Outfit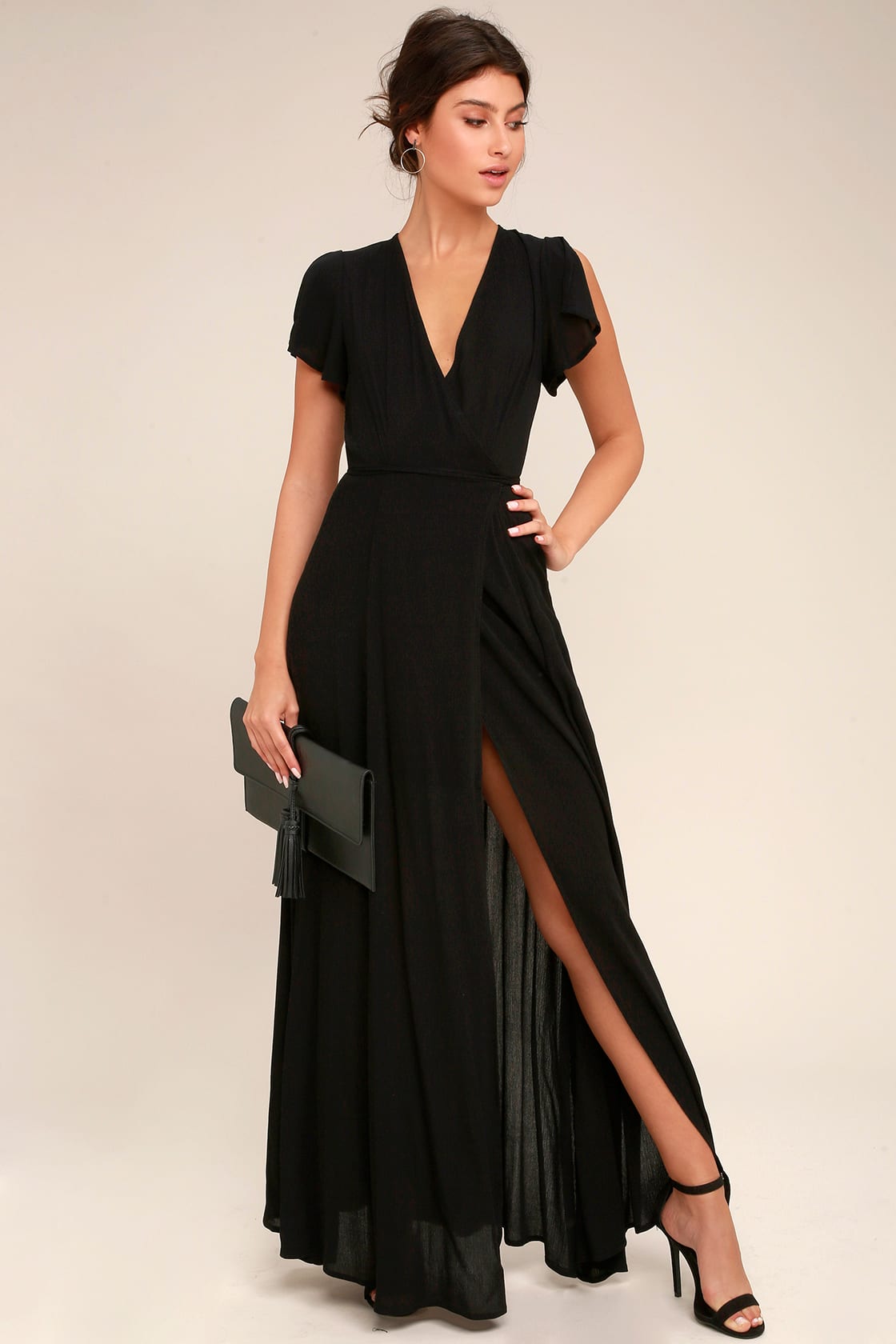 Check Latest Price
After watching thousands of five-star reviews roll in for Lulus' Heart of Marigold Wrap Dress this summer, we had to try this show-stopping maxi dress ourselves—and boy did it live up to the hype. Made of lightweight, woven rayon, this dress drapes over your curves in the best way possible. You know those dresses that make you feel like a bada$$ unstoppable goddess the moment you step into them? Yeah, this is one of those.
What we love the most about this maxi wrap dress is how well it works on all body types. The surplice bodice and wrap skirt accentuate all the right spots, cinching just above the natural waist and flowing away from the stomach and hips as it reaches the floor (translation: you won't be worrying about sucking in your tummy all night). A jaw-dropping thigh-high slit in the maxi skirt offers a subtle touch of sexy, while the fluttering split sleeves provide extra coverage without being stuffy.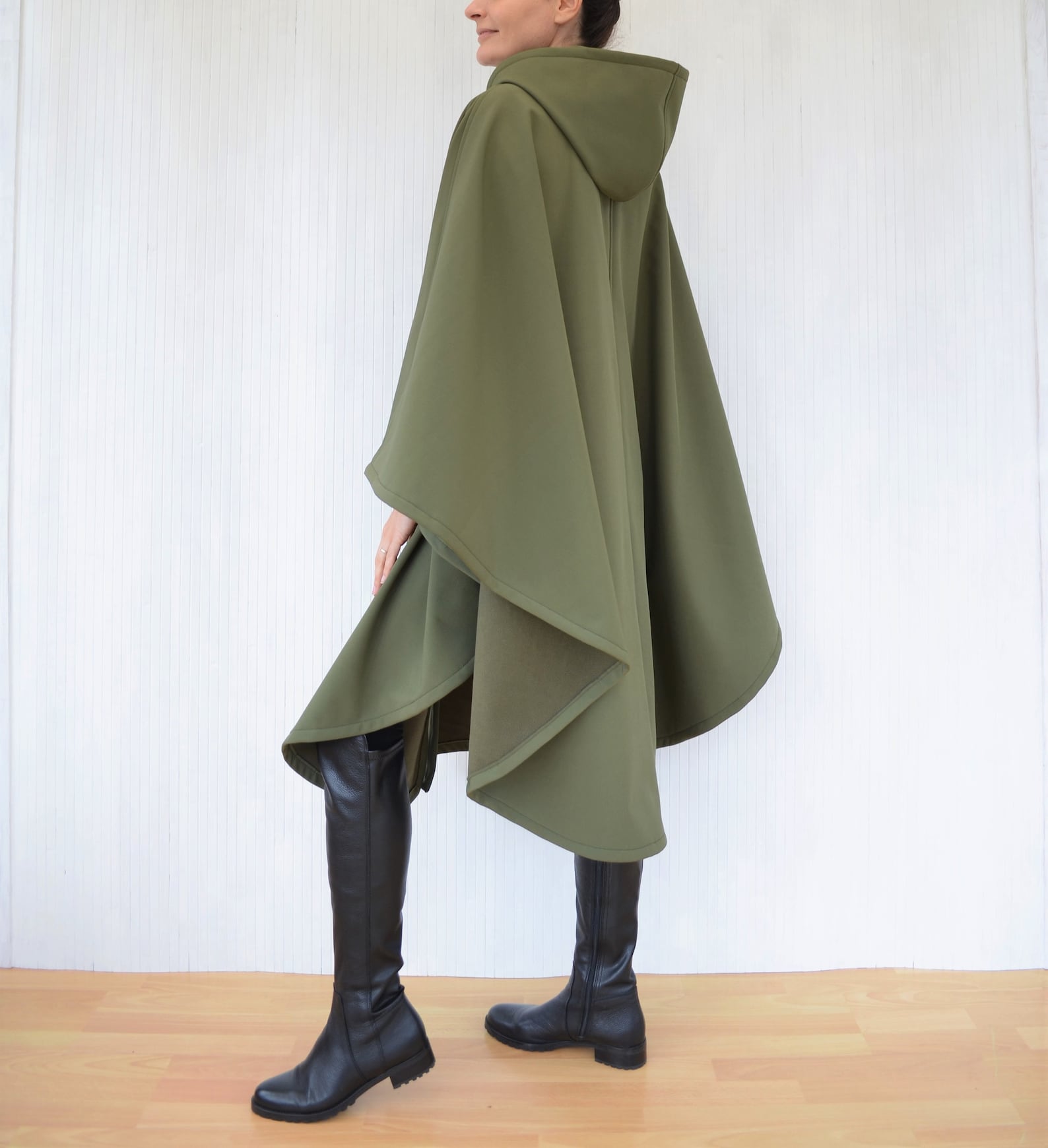 Check Latest Price
There's a fine line between being pleasantly bundled-up and embodying Randy from A Christmas Story when it comes to cold-weather outerwear. Capes solve the "I can't put my arms down!" dilemma by wrapping you in weather-resistant, heat-trapping fabric while keeping your arms comfortable and free. This age-old closet staple made a comeback this year, and we welcomed it with open (and unencumbered) arms.
Our top pick is a made-to-order waterproof and windproof cape from DeliCatStudios on Etsy. This particular cape is designed and made in Scotland, which means it's been tested against the dreariest of weather conditions, from cold winds to icy rain to snow. DeliCatStudios' triple-layer design—water-resistant polyurethane on the outside, heat-trapping climate membrane in the middle, and ultra-soft microfleece on the inside—is the perfect way to feel safe, warm, and cozy as you venture back out into the real world.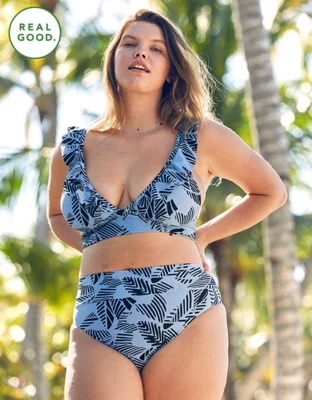 Check Latest Price
It might not be bathing suit season quite yet, but who says we can't prepare for sunnier days now? Buying next season's bathing suit over the winter isn't just an excuse to fantasize about your next trip to the pool, beach, or backyard sunbathing spot; it's also typically cheaper to buy bathing suits in the winter while demand is low.
Aerie's Ruffle Longline Bikini Top made our list of fashionable and functional Mom-worthy bathing suits this past spring, and two seasons later, we're still in love with this suit's flirty prints and ultra-flattering silhouette. Body shapes of all sizes will love the longline bustier top that complements (and supports!) large and small chests alike, and Aerie offers a wide range of mix-and-match bottoms from risqué and cheeky to modest and full-coverage.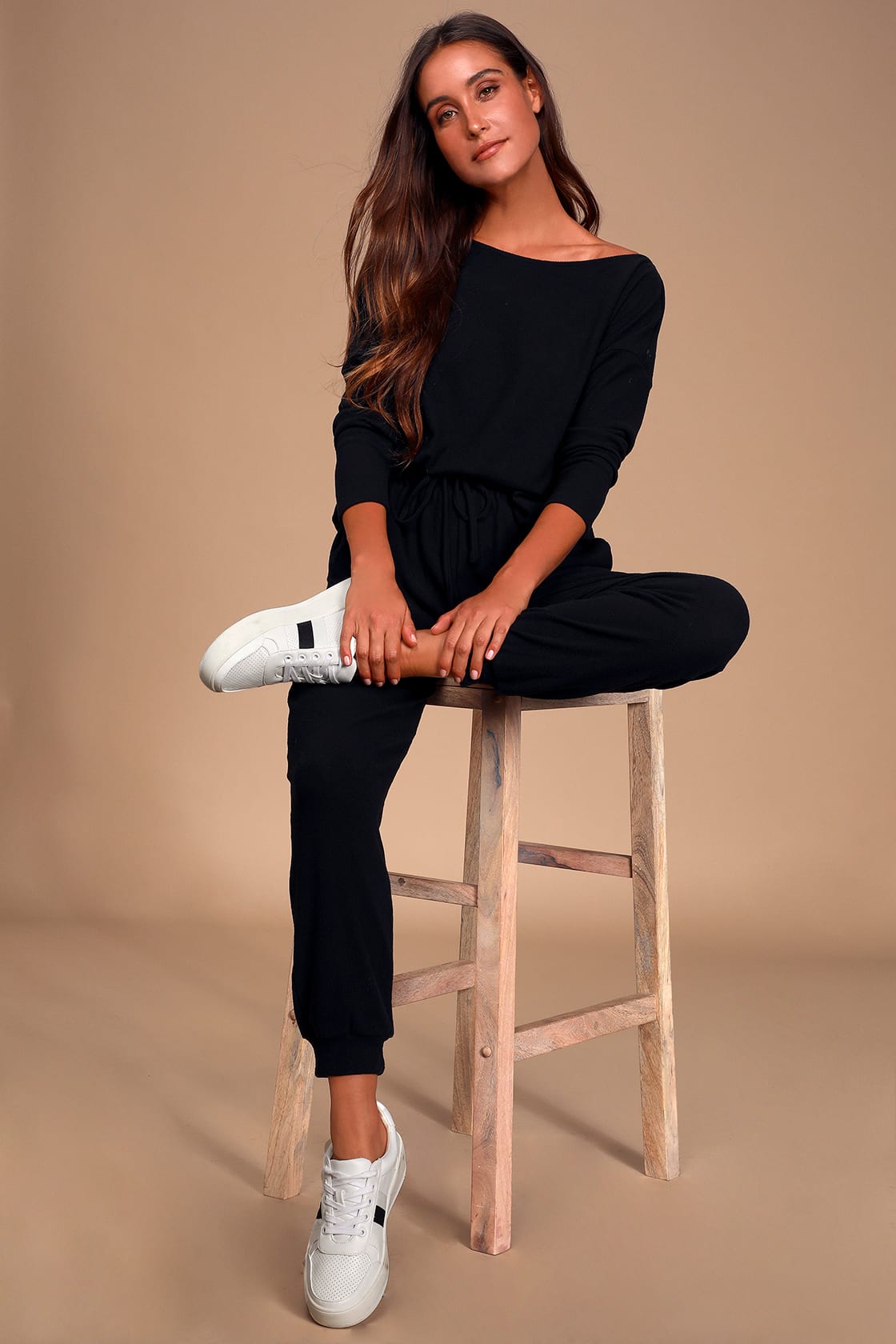 Check Latest Price
Ah, joggers: the "fancy" sweatpants. Joggers offer all of the cozy comforts of regular sweatpants with the fitted, slimmed-down look of leggings, making them one of our favorite year-round staples, pandemic or no pandemic. Made of ultra-soft, lightweight rib knit and featuring a universally flattering high-rise drawstring waistband, Lulus Dressed to Chill Joggers help you look like you have your life together even if you're not quite ready to graduate from your quarantine pseudo-pajama wardrobe.
Wear these joggers while lounging around the house, or dress the look up with a cropped sweater and pair of mules. Because really, every day should be allowed to be Pajama Day.
Check Latest Price
There's something about wearing a perfectly-tailored jumpsuit that makes you feel powerful, and we found our new favorite earlier this summer in Lulus' Thinking Out Loud Backless Jumpsuit. This was no small feat, as buying a well-fitting jumpsuit can be incredibly difficult. From ultra-thin fabric to bottom halves that don't fit the same as the top half (and vice versa), we've had our fair share of disappointing jumpsuit purchases.
That is until we tried Lulus' tummy-slimming, butt-lifting, curve-accentuating, all-around masterpiece of a jumpsuit. Made of medium-weight fabric and featuring darting throughout the bodice, this jumpsuit feels as structured as it looks. The wide straps of the plunging v-neck cross over the shoulder blades, creating a beautifully framed, sexy, and sophisticated open back. An elastic waistband at the top of the wide-legged pants helps keep your silhouette locked into place for hours on end without being tight or uncomfortable.