As OOLA editors, we select and write about stuff we love and think you'll like too. OOLA has affiliate and advertising partnerships so we may earn a commission if you make a purchase.
Hilarious and Cute!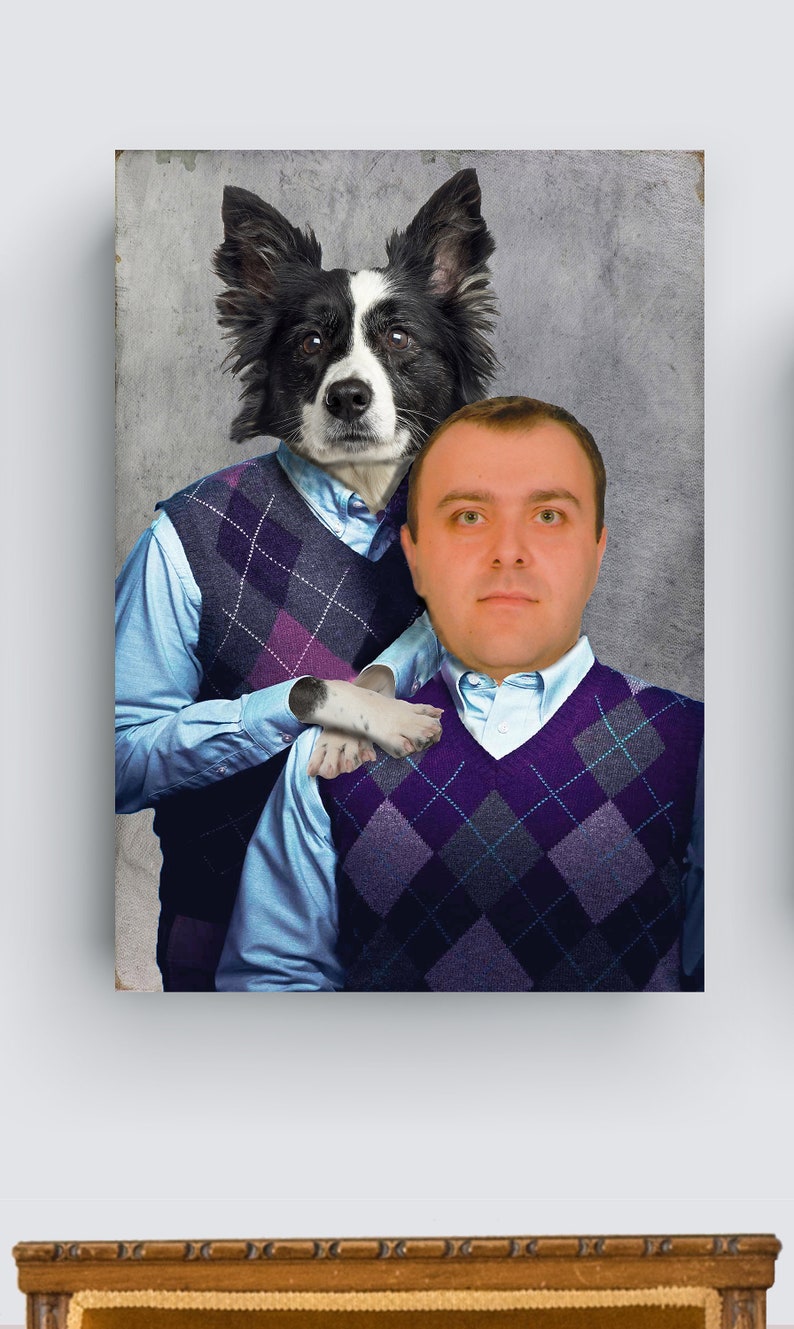 Check Latest Price
I had to start off with the Step Brothers portrait from Pawtail Portraits. This custom pet portrait is a recreation of the famous movie poster featuring Will Ferrell and John C. Reilly from the 2008 movie Step Brothers. I received this as a gift, and it featured both of my fur babies on canvas.
There are different size options for a canvas portrait, or you can order a poster. You can choose to feature two fur babies in the photo. Or, you have the option of one fur baby and one human.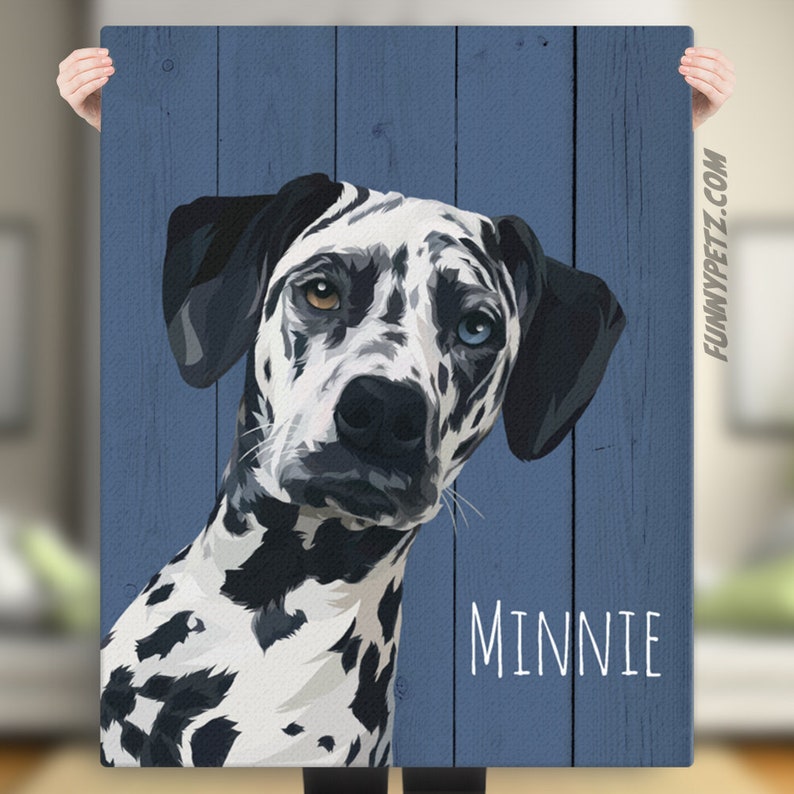 Check Latest Price
These stunning pet portraits from Funny Petz are painted digitally using the same techniques and tools that major studios like Disney use. You can select the size of your pet portrait, as well as the color of the background.
The ordering process is super easy. All you have to do is select a portrait size and complete the purchase. Then, send your pet photo via Etsy chat or email. After a few days, the artist will send you a proof for your approval. After you sign off on the image, they will print your canvas and ship it.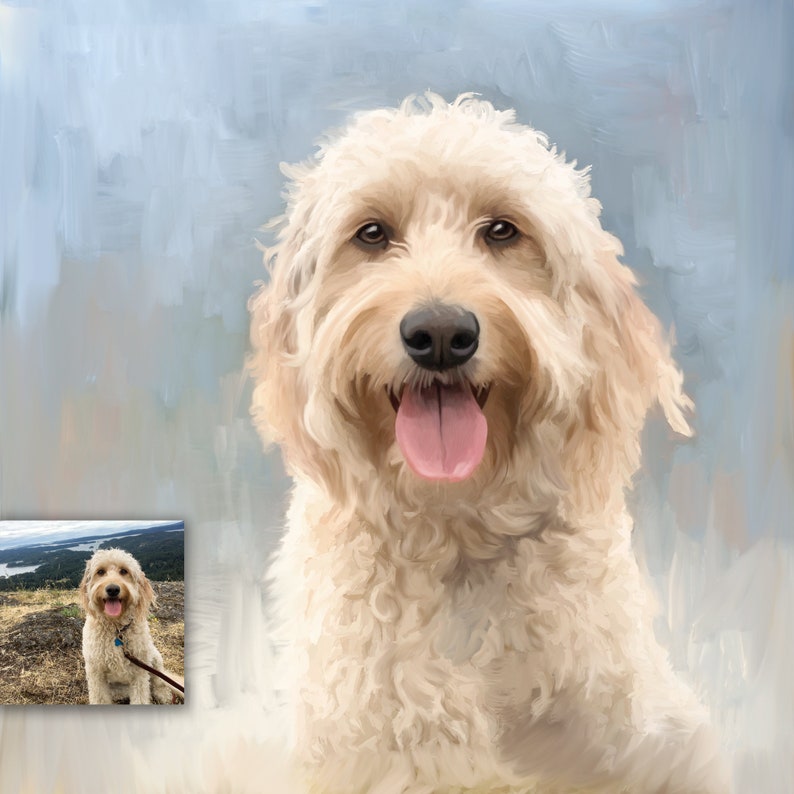 Check Latest Price
The custom dog pet person portraits from STAS Gallery make it look like your dog sat for a painting. You can have up to three pets and/or humans in your artwork. And you can also choose the background colors.
The digital artist will create an original art piece from the photo that you submit, with each brushstroke painted by hand with a digital pen and tablet. The finished digital image will be transferred to canvas and hand-embellished with acrylic paint and gel medium for added texture and depth. The finished product is coated with UV varnish for a glossy finish and a water-resistant surface.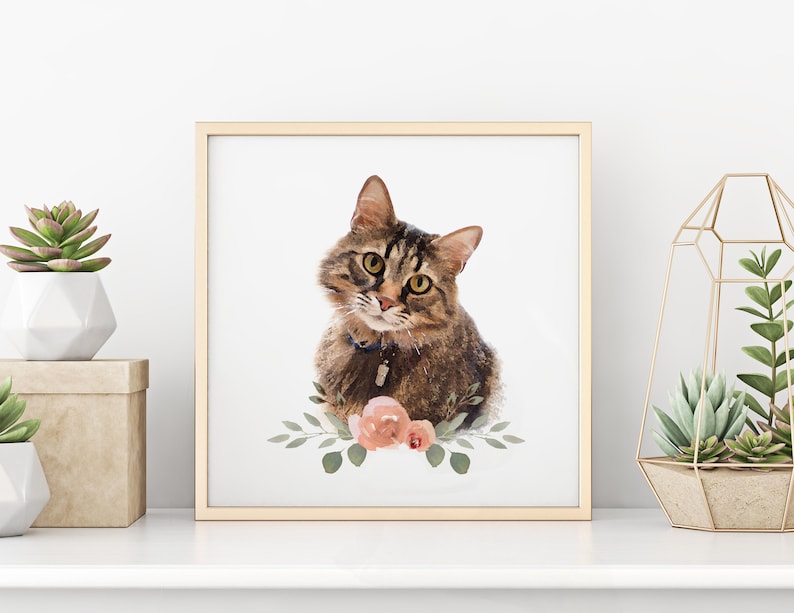 Check Latest Price
A custom watercolor portrait from BioStudio is a great way to show your love for one of your fur babies. It's also a great gift idea. Technically, the portraits are done digitally instead of being hand-painted with actual watercolor.
The artist uses photoshop brushes, tools, and effects to achieve the watercolor look. Simply send a good-quality pic of your pet in a good position with good light, and the artist will work their magic.
Make Your Beagle Regal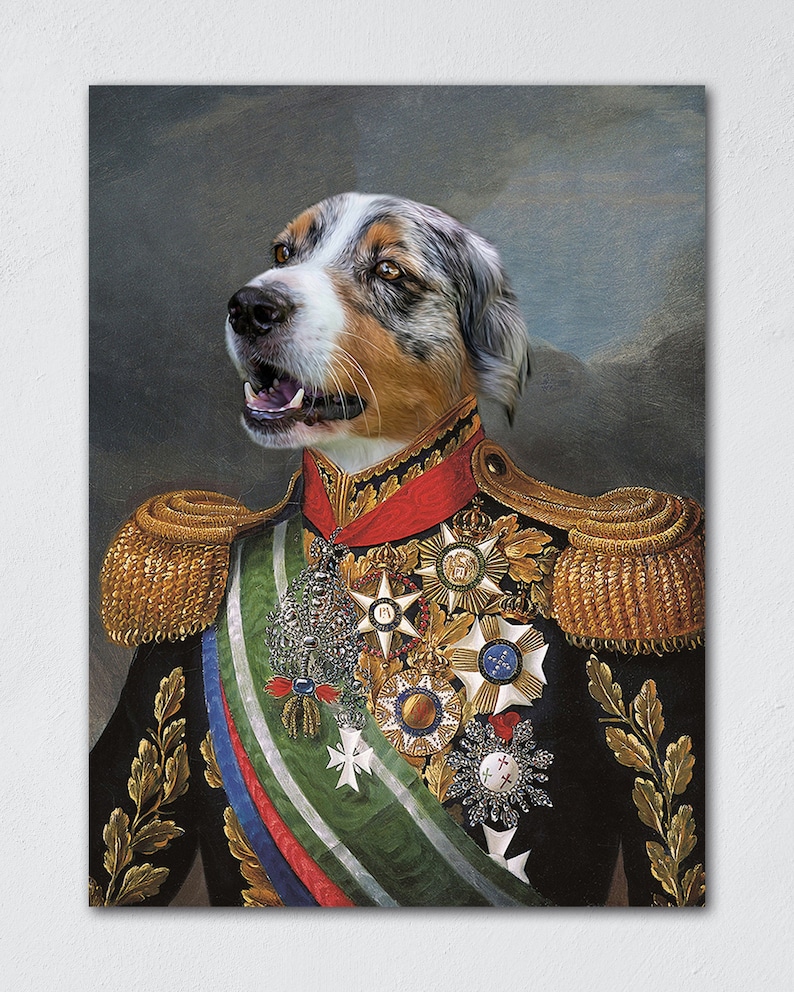 Check Latest Price
Is your pet the king or queen of your household? If so, a custom regal animal portrait from Portrait of Pet Art might just be the perfect way to commemorate your fur baby. They can turn a picture of your pet into a unique piece of wall art, and you can even add a crown if you'd like.
The digital artist will work with you to make sure the image is exactly what you want before printing. You have the option of a printed portrait on canvas with or without a frame. You can also purchase the digital file of the image.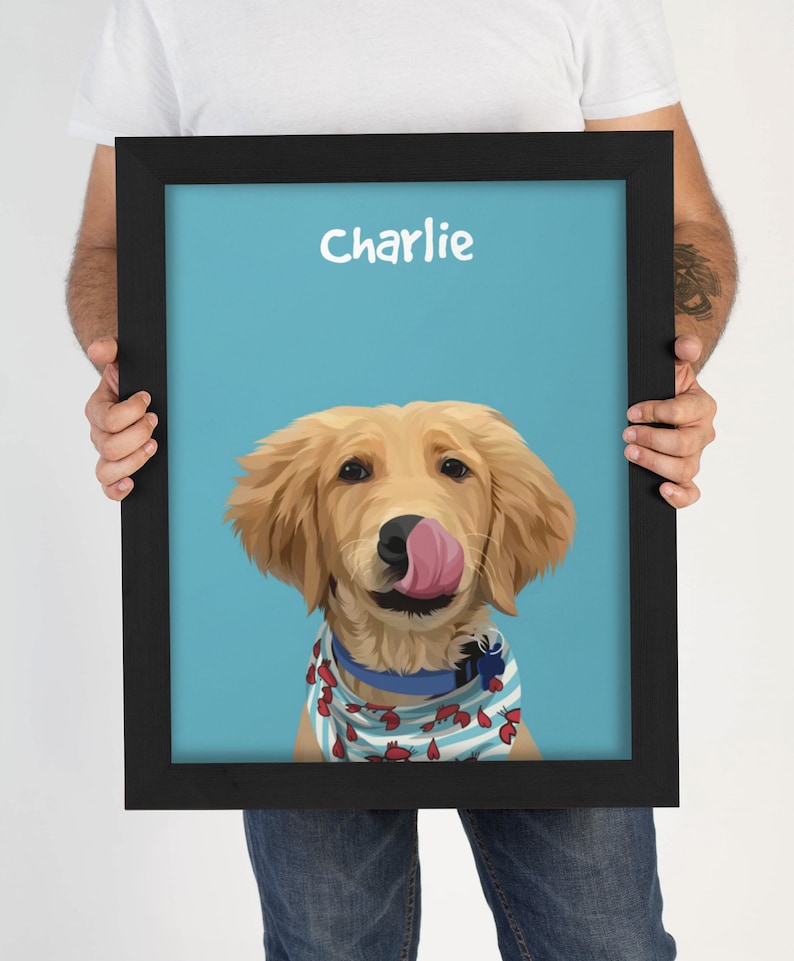 Check Latest Price
You can turn a photo of your pet into a print, framed print, or canvas with MegaPaws. Simply send them a pic of your furbaby and they will turn it into a beautiful portrait painting that you can easily display anywhere in your home. In addition to receiving the elegant premium matte-finish print, you will also receive a free digital file of the image.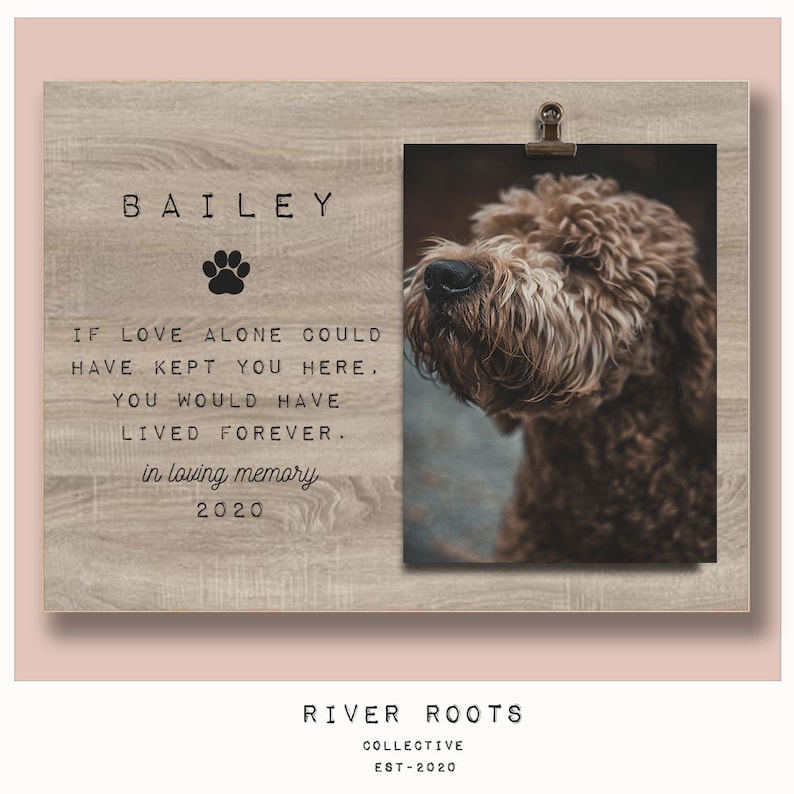 Check Latest Price
If you or someone close to you has recently lost a precious fur baby, commemorate them with a pet loss plaque from River Roots Collective. You can select the background and flower arrangement for the piece. The finished product will also feature a pic of your pet, their name, the year they passed, and a quote.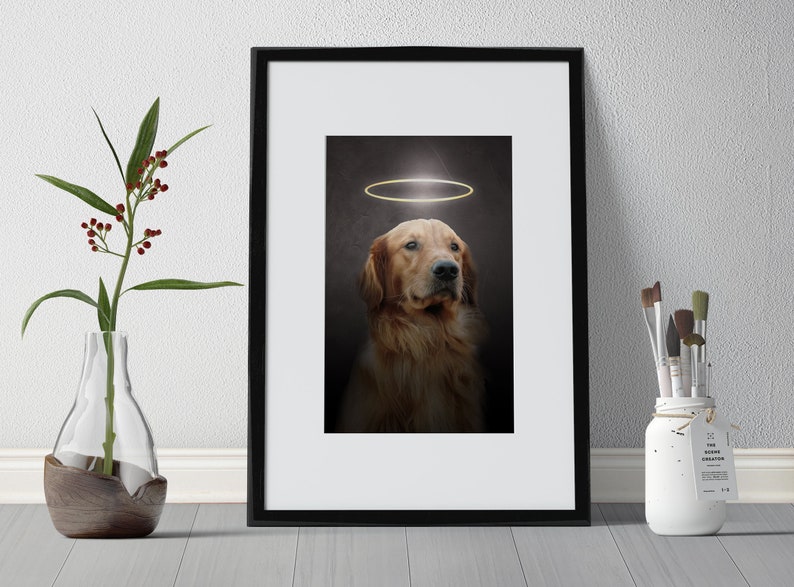 Check Latest Price
Another option for remembering a beloved pet is an angel portrait from CreatrixDigItAll. This digital portrait has an oil painting effect, and it features an image of your pet with a halo over its head. You also have the option of personalizing it with your pet's name, a custom message, and memorial years.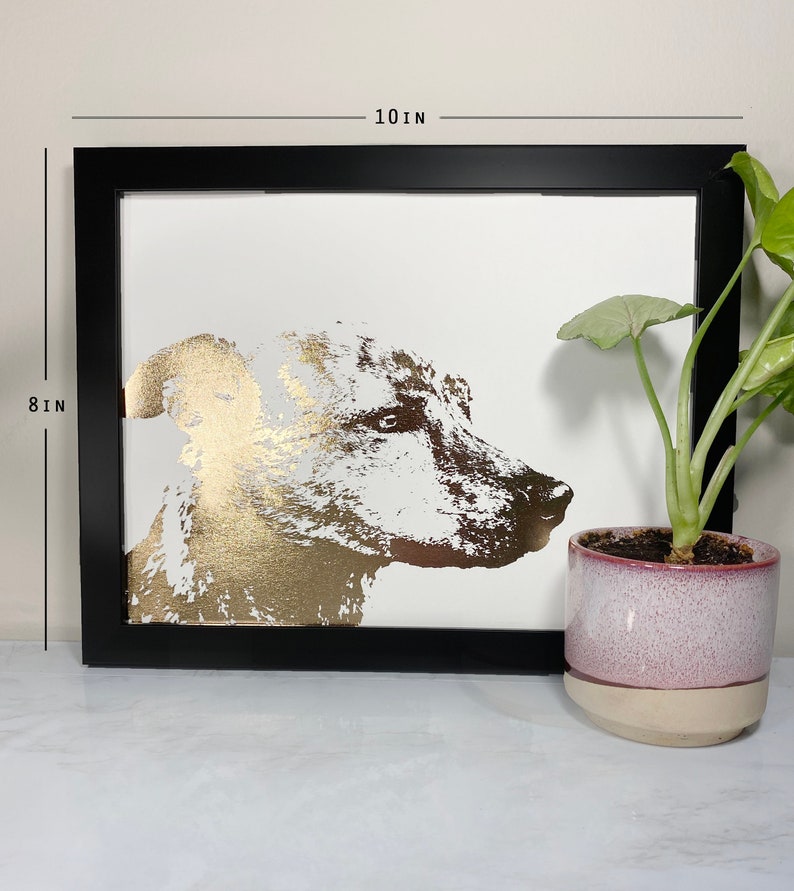 Check Latest Price
Page Made KC can help you turn a photo of your pet into a custom foiled print. There are three size options: 4×6, 5×7, and 8×10 inches. You can also choose the foil color. Images can be printed on black or white cardstock. And, you will receive a mock-up of the design before it is printed so you can give your approval.
100% Recommend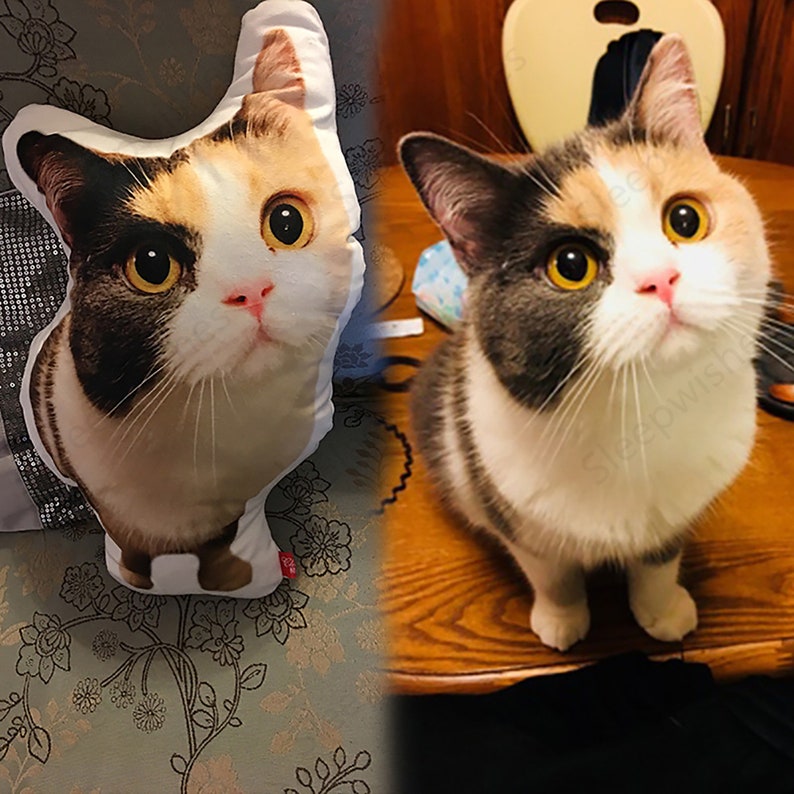 Check Latest Price
Finally, I had to mention custom pet pillows from Sleep Wishes. Of course, this isn't on canvas or a poster. Instead, they turn a picture of your fur baby into a pillow. I had two pillows done to commemorate my fur babies, and they turned out absolutely perfect. The images are clear, and the size is perfect to snuggle up to during a nap. I cannot recommend this enough. I was absolutely thrilled with my experience.
In addition to wall art and pillows, you can put your pet's face on everything from mugs to t-shirts to keychains to socks. It's easier than ever to commemorate your furbaby in a fun and unique way. They aren't with us forever, and these items will help us never forget.
Related Reading