As OOLA editors, we select and write about stuff we love and think you'll like too. OOLA has affiliate and advertising partnerships so we may earn a commission if you make a purchase.
SPF
Check Latest Price
Introduce clean skincare into your routine with Ghost Democracy. Oil-free, quick-absorbing, and non-greasy, Ghost Democracy's broad-spectrum mineral sunscreen is the foundation for protecting your skin. Unlike most mineral sunscreens, this lightweight formula leaves no chalky residue. What's in it: zinc oxide, which protects from both UVA and UVB rays. What's not in it: chemicals, silicones, drying alcohols, added fragrance, phthalates, parabens, or synthetic dyes.
Check Latest Price
Ghost Democracy goes beyond no sulfates and no parabens. As you can see in the clean skincare brand's ingredient library, Ghost Democracy formulas leave out all the junk, including silicones, essential oils, fragrance, drying alcohols, formaldehyde, phthalates, synthetic dyes, PEG compounds, MEA/DEA/TEA, and EDTA. Get started with Ghost Democracy's essential 1-2-3 step kit, which includes Transparent Gentle Exfoliating Daily Cleanser, Clean Lightweight Daily Face Moisturizer, and your choice of serum. Customize your kit by choosing the Floodgate Hyaluronic Acid Serum for a boost of moisture, or Lightbulb Vitamin C Serum for brighter, more even-toned skin.
Clean Skincare
Check Latest Price
Check Latest Price
Cleaning agents like sulfates and hexachlorophene, preservatives such as parabens, and chemicals like phthalates not only cause damage to the hair but could be a risk to your overall health. That's why we ditched shampoo and conditioner in favor of Hairstory. We found a new way to wash, with New Wash. Regular shampoo has detergents that strip your hair of its natural oils, causing your scalp to produce more oil, which leads to a never-ending cycle. New Wash is a detergent-free cleanser that leads to balance, healthy, and hydrated hair. You won't even need conditioner!
Check Latest Price
Hairstory offers a wide range of all-natural, cruelty-free, and highly effective styling tools for sculpting, scrunching, and everything in-between. Hair is even more susceptible to damage from high-heat styling tools, but you can blow-dry, curl, and straighten worry-free with Hairstory's lush Dressed Up Hair Protector.
Check Latest Price
Fend off limp, lifeless roots brought on by cold winter weather with Hairstory's Lift, an aerosol-free thickening and holding spray. Or go for a bold, bohemian, and perfectly "unkempt" look with their Undressed Texturizing Spray, great for creating textured looks without the crunch.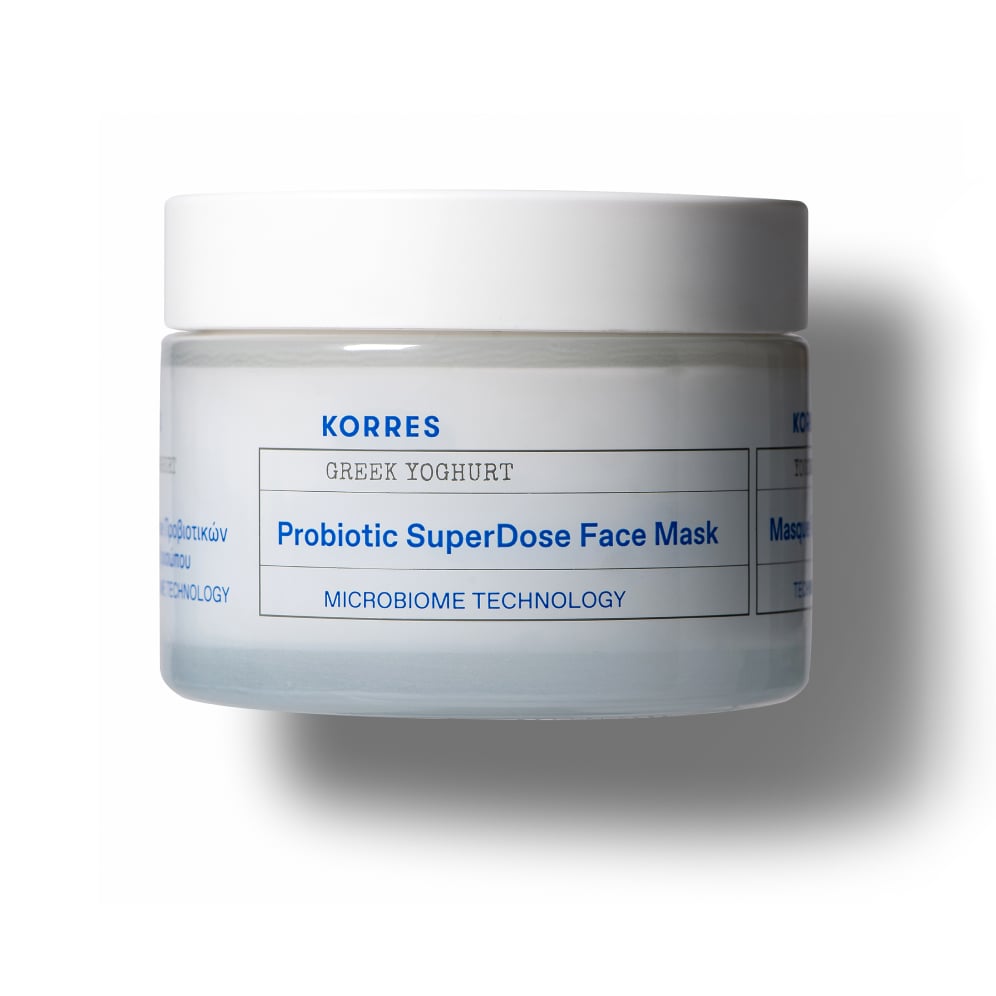 Check Latest Price
Winter weather calls for KORRES Greek Yoghurt Probiotic SuperDose Face Mask. KORRES probiotic face mask rehydrates, reduces redness, and balances your skin's natural protective layer. A clinically-tested blend of superfoods and hyaluronic acid leaves skin with a revitalized, healthier look. 
KORRES is a Grecian company founded by a pharmacist. Back in the '90s, Giorgos Korres decided to apply his knowledge of natural ingredients and their application in over 3,000 herbal remedies to a skincare line. What resulted are the most effective natural beauty products on the market that take both homeopathy and biological research into account. Ditch the toxins and go paraben-free with KORRES products.