As OOLA editors, we select and write about stuff we love and think you'll like too. OOLA has affiliate and advertising partnerships so we may earn a commission if you make a purchase.
We love Fall y'all! Hoodies, bonfires, cozy cuddles, pumpkin spice, and everything nice! The leaves are falling and Autumn is calling! Here at Oola, we're totally ready for it! If you're pumpkin spice junkies like us, and ready to say goodbye to Summer and hello to Fall, then it's time to get cozy! Cozy up your home with our favorite fall decor this season!
Top Pick
amazon.com
Check Price
We're absolutely loving this versatile home front door porch sign to welcome family, friends, and neighbors during the warm fall season. This farmhouse chic home sign is perfect for harvest decor, but it can also be used throughout the year as it also includes three charming seasonal floral wreaths. This handpainted vintage wooden front porch sign stands just under four feet tall. Lean it against a wall, or easily hang for instant seasonal cheer.
Also Consider
fave.co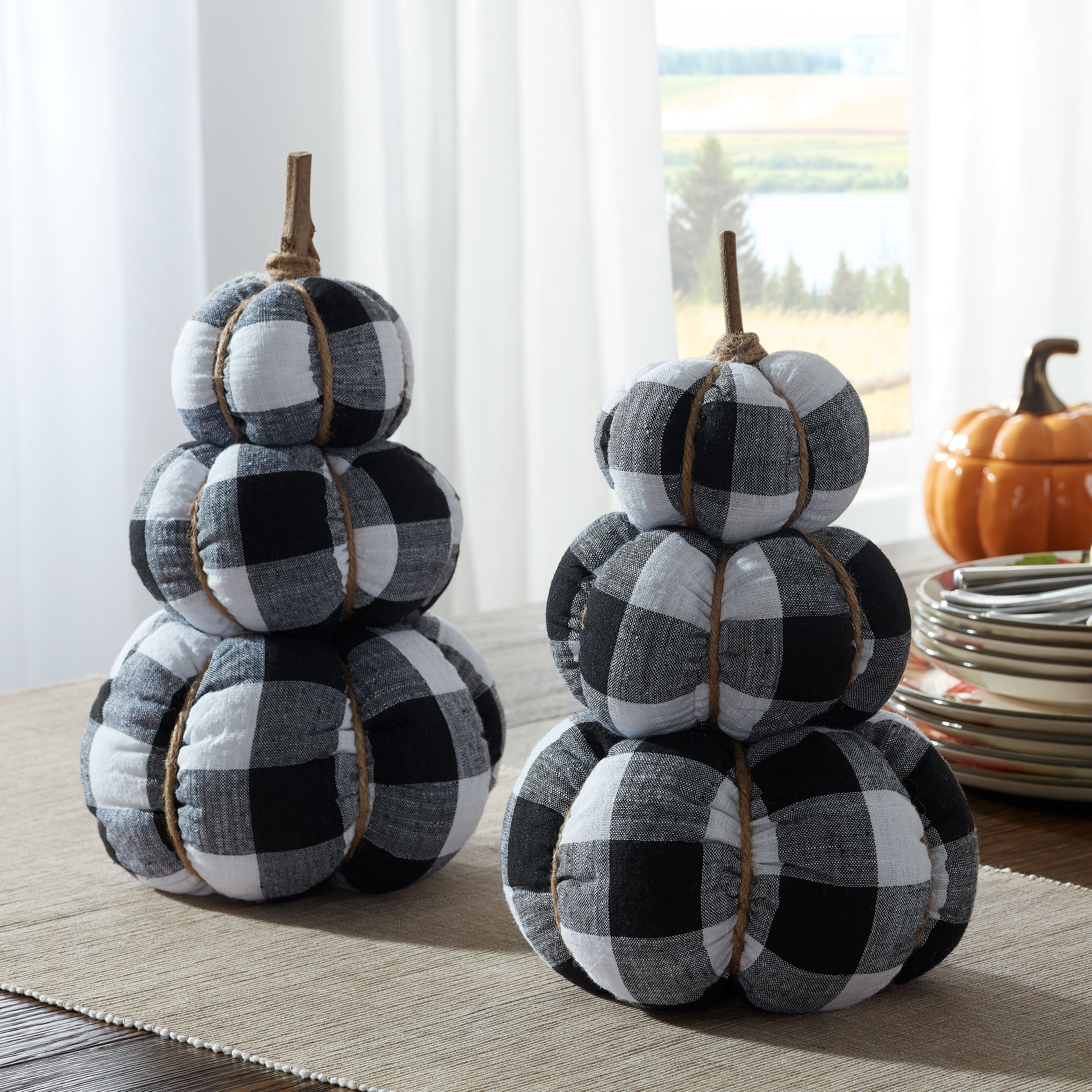 Check Price
The plaid trend is everywhere, and not just on your favorite autumn attire! Shake things up with these trendy tartan and buffalo plaid fabric pumpkins! A staple of farmhouse-style design, these darling pair of stacked pumpkins features three pumpkins in descending sizes, held together with stylish jute rope. Place your little pumpkin patch on your dinner table as part of a beautiful fall centerpiece, or create your mantel into a lovely fall-inspired focal point.
fave.co
Check Latest Price
What's on your Fall bucket list? This colorful fall wall accent from Michaels boasts some of our all-time favorite fall activities. Hang this fun and playful fall sign in your home to set that cozy fall mood. Place in the kitchen, in the entryway, or on the front porch this simple harvest decoration and is a delightful nod to our favorite Fall memories.
amazon.com
Check Latest Price
Enjoy the soft, warm glow from these festive mercury glass pumpkins that can be used as whimsical fall decor all season long, from early September through Thanksgiving. Choose from either the small or large glass orange battery operated pumpkin lanterns, or purchase both in a beautiful set for an easy ready-to-go fall decoration.
fave.co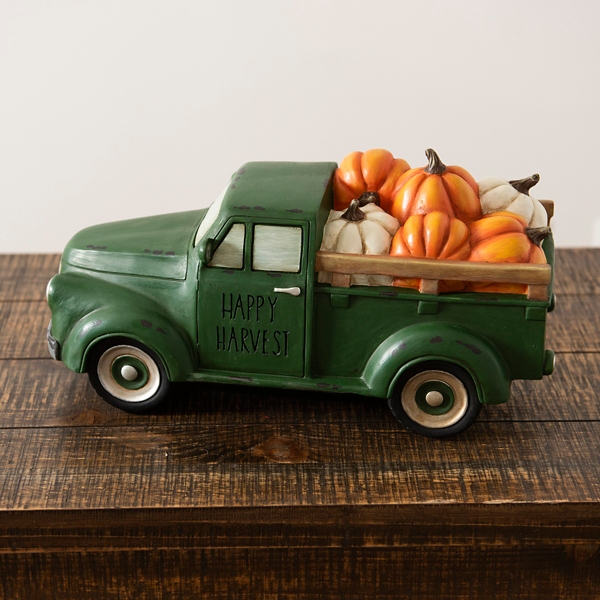 Check Latest Price
Another farmhouse-decor staple that has weathered the test of time is the classic and traditional look of the vintage truck decor. Now that the farmhouse trucks are at the top of the 2020 fall decorating trend, everyone can't wait to get their hands on one! The green happy harvest truck from Kirkland's is not only trendy but will fit your harvest decor for years to come! This adorable green resin truck is filled with harvested pumpkins from the farm, ready to be happily placed on an accent table to celebrate the coming of fall.
fave.co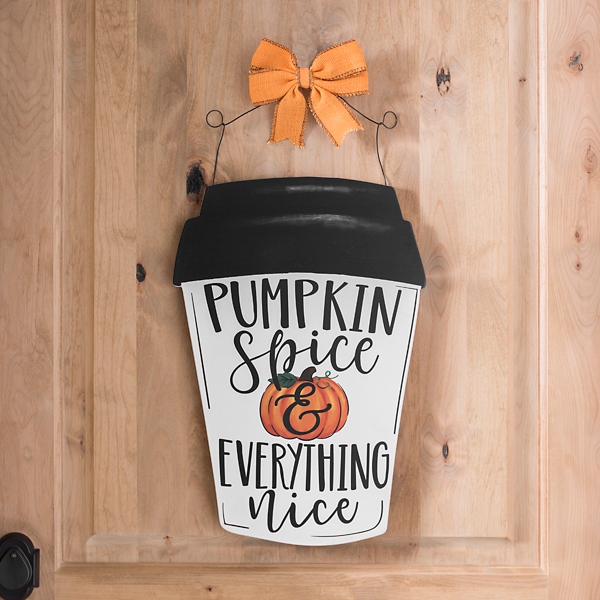 Check Latest Price
The pumpkin spice latte is rumored to return to Starbucks on August 25th, while it's already back at Dunkin Donuts! Show your Pumpkin Spice Latte pride with this pumpkin spice and everything nice wall hanger, while you eagerly await the season's most anticipated beverage. Pumpkin spice latte lovers will wish that this impressively oversized latte sign could curb their caffeine and sugar cravings, but nevertheless adore its simple charm!
fave.co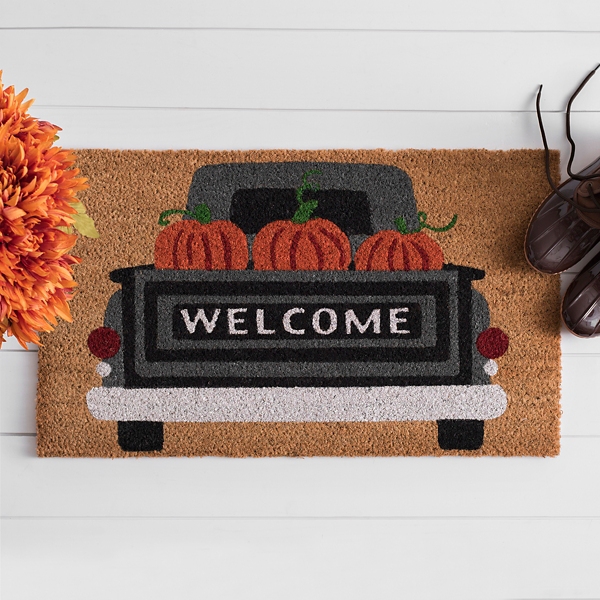 Check Latest Price
Greet friends, family, and neighbors with the welcome pumpkin truck doormat! A sure-fire way to let them know that Fall is your favorite season of the year! This adorable farmhouse-style doormat is decked out with a trendy vintage style truck brimmed with pumpkins. Complete the look with our top-pick wooden home welcome sign for the front porch, along with a variety of pumpkins for an effortless front porch fall decor look.
fave.co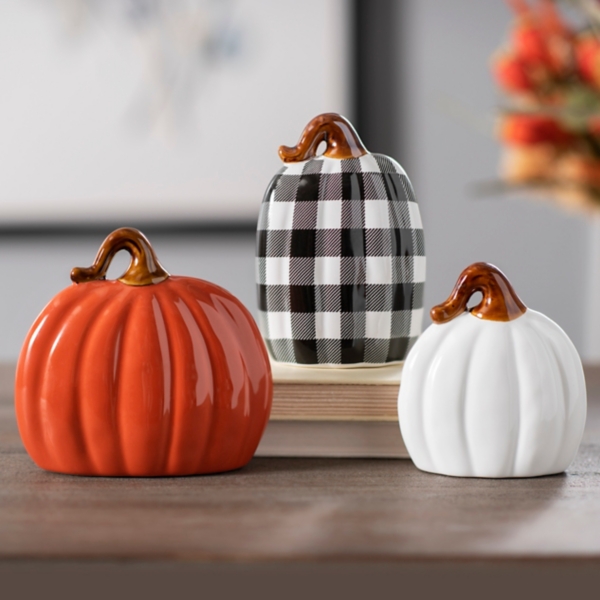 Check Latest Price
Looking to add some quick harvest cheer to an entryway table or delightful fall accent pieces for your kitchen counters or shelves? This affordable trio of ceramic pumpkins features orange, white, and buffalo check patterns, a combination of classic and modern design. Pick up these darling pumpkins for your home fall decor today, as they're going fast!
fave.co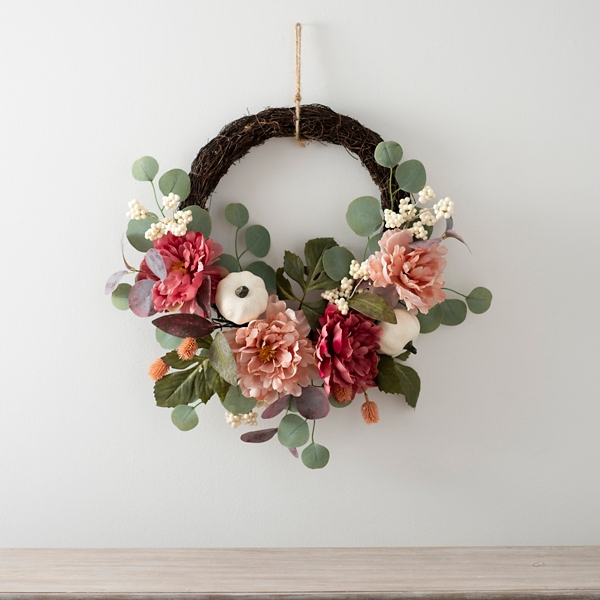 Check Latest Price
Beautify your front door with the romantic shades of the fall season. The blush peony and eucalyptus half wreath is nothing less than stunning, with its soft, feminine, dreamy hue—a classy, and subtle greeting for the harvest season.
fave.co
Check Latest Price
fave.co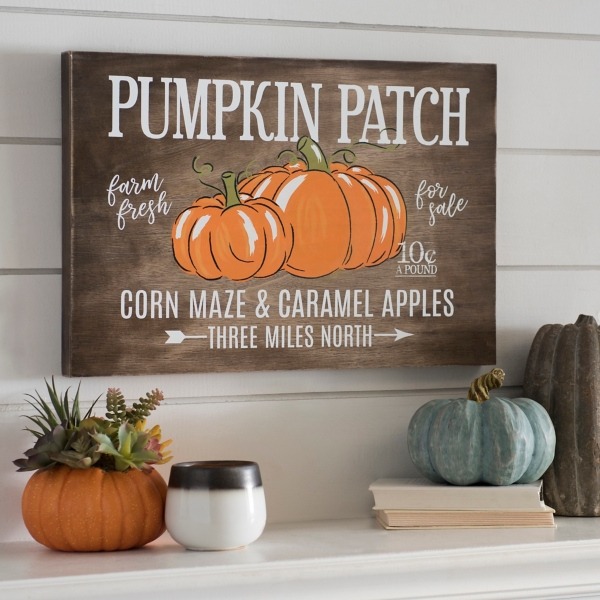 Check Latest Price
This oversized statement piece is for true fall lovers, looking to adorn their mantels or entryways with a fun autumn-inspired focal point. This billboard-style wooden plaque features directions to one of our favorite fall past times, pumpkin patch, caramel apples, and corn maze.
fave.co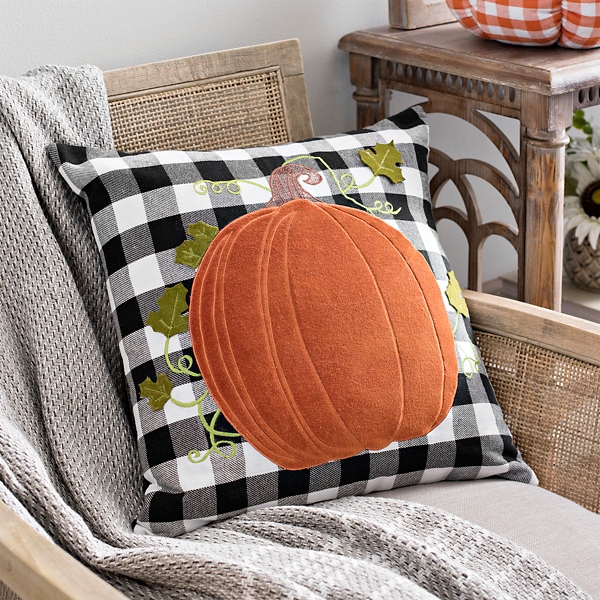 Check Latest Price
Buffalo check is all the rage this fall season! Embellish your couch, living room chair, entryway bench, or bed with this stylish orange pumpkin buffalo check pillow. Your fall decor won't be fully complete without the finishing touch of a soft pillow for a cozy fall nap.