As OOLA editors, we select and write about stuff we love and think you'll like too. OOLA has affiliate and advertising partnerships so we may earn a commission if you make a purchase.
Self-Care Rituals
Check Latest Price
I've recently been fangirling over the awesome, all-natural beauty brand AAVRANI. AAVRANI was started by Rooshy Roy, an Indian American woman who grew up learning about the traditions of Indian beauty care. She wanted to start a clean, modern beauty company that integrates these Indian beauty rituals to create effective skincare products.
The Complete Ritual Set includes the Glow Activating Exfoliator, Balance Restoring Serum, Softening Hydra-Whip, and Eye Rejuvenating Elixir. It's the perfect combo of products for radiant, glowing, healthy skin.
For Mother's Day season, AAVRANI is offering a killer deal. Receive $25 off for every $75 spent. It's a sitewide offer, and it'll be available from April 22nd to May 9th. A great opportunity to try out AAVRANI (and the perfect gift for mama)!
Illuminate Your Eyes
Check Latest Price
Superbloom's Bright Eyes Peptide Cream from Grove Beauty has a silky, lightweight texture that hydrates without feeling heavy on the delicate skin under and around the eyes. Combining extract from the eyebright flower with natural peptides, it helps to revive and illuminate the entire eye area. One five-star reviewer said she noticed a difference in the appearance of her eyes within the first week of using this product from Grove Beauty.
"I've been using this eye cream for about a month now and it truly works. I have tried other eye creams in the past for my morning puffy dark under eyes and have been disappointed. I noticed a difference within the first week of using this product."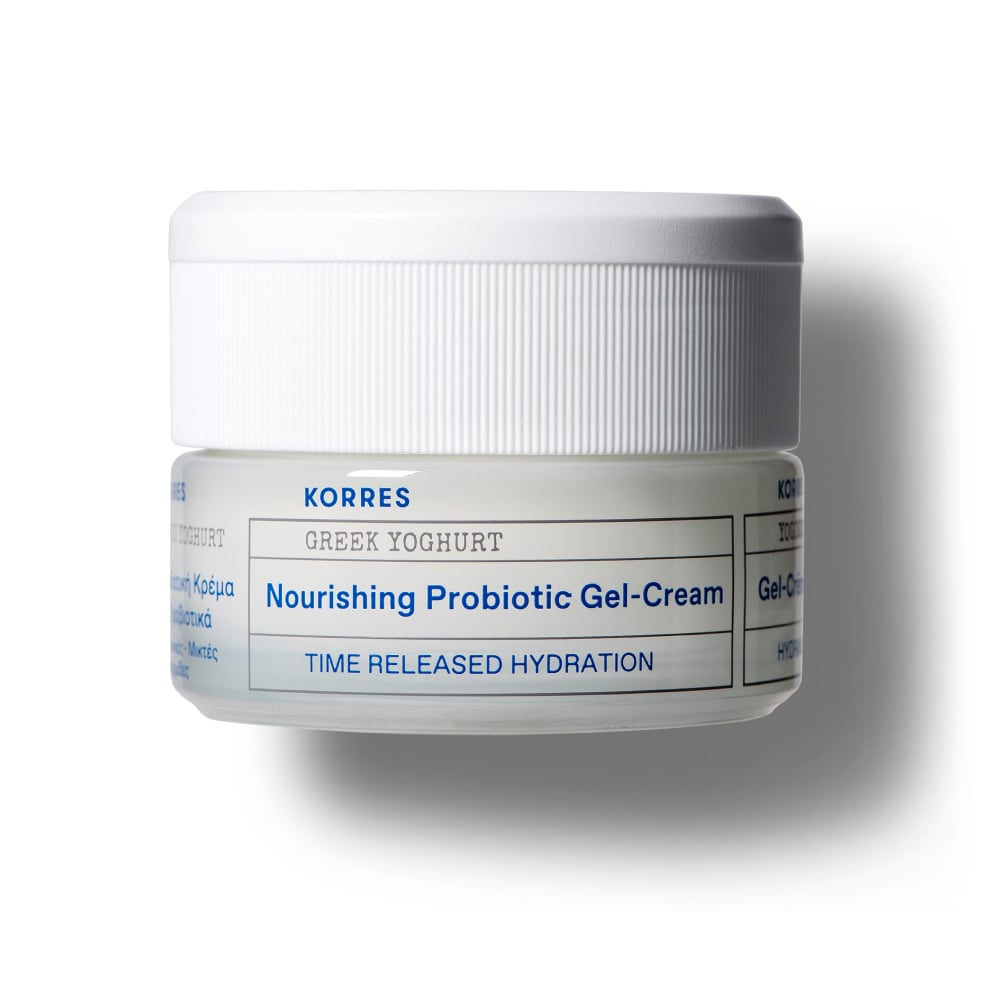 Check Latest Price
AAVRANI is not the only skincare brand inspired by the traditions of a specific culture. KORRES is an amazing skincare company that started in Greece and was founded by a Greek pharmacy student with an extensive background in natural ingredients.
KORRES has since gone international, and they've got a full line of clean skincare products that do not disappoint.
The KORRES Greek Yoghurt Nourishing Probiotic Gel-Cream uses the natural protein-boosting properties of Greek yogurt. It's a hydrating, plumping moisturizer that will keep your skin looking bright and healthy all damn day.
Every KORRES product is cruelty-free, paraben-free, and uses pure ingredients, including black pine, wild rose, and pomegranate. Definitely a company worth checking out!
Heal Your Lips
Check Latest Price
Follain's all-natural Lip Balm leaves lips soft and supple all for just $9. The addition of chamomile flower oil nourishes and smoothes dry, chapped lips, and argan oil and shea butter moisturizes your lips without leaving them feeling greasy. Grab a tube—of five—so you will always have this Lip Balm on hand.
Check Latest Price
It's hard not to love Blume. They're a body and beauty products brand committed to helping women be their bravest, most confident, best selves. Blume is also all about making products that are good for both our bodies and the environment. And the great news is that their products really work.
The Blume Meltdown Acne Oil is a must-have product for anyone who struggles with breakouts. It's designed to clear the skin without compromising hydration. Meltdown's antibacterial and anti-inflammatory properties zap zits overnight, reduce the look of acne scars, and help prevent future breakouts. Use it for spot-treating trouble areas, or mix with their Whirl Natural Moisturizer for full-face coverage.
Meltdown is clean, cruelty-free, and vegan—just what we like!
Check Latest Price
Looking for a sunscreen that doesn't contain any of the chemically crap that we're hoping to avoid? Look no further than this Thinksport Safe Sunscreen.
Thinksport sunscreen is dermatologically tested, all-natural, mineral-based, and non-toxic. It's effective for all skin types and will keep you protected from damaging UVA/UVB rays—without using all the harmful chemicals that are in so many sunscreen products.
Mineral-based sunscreens are different from chemical-based sunscreens. First off, chemical sunscreens take up to 30 minutes to start working, whereas mineral sunscreens are effective immediately. Additionally, chemical sunscreens are much more harmful to the environment and have even been banned in places like Hawaii because of concerns around the risk they pose to coral reefs.
If you want an effective, safe, environmentally friendly sunscreen, Thinksport Safe Sunscreen is the way to go.
Check Latest Price
WOW Skin Science has a very fitting name, as we sure are wowed by it (forgive the punny humor). WOW creates plant-powered products that are vegan, paraben-free, cruelty-free, and sulfate-free. The beauty brand doesn't use artificial additives, harmful synthetic chemicals, or animal testing.
WOW offers skincare, haircare, essential oils, and more. The WOW Apple Cider Vinegar Face Wash is one of their best-selling products and is currently sold out, but you can still get it in this best-selling bundle.
The foaming face wash comes with a silicone brush that helps cleanse, exfoliate, and heal the skin. It washes away dead skin cells and allows your pores to breathe. It works for a variety of skin types but is particularly beneficial for oily skin.
Get all the good, cleansing power of apple cider vinegar with this awesome bundle.
Check Latest Price
We've already paid visits to India and Greece, so we might as well stop off in Israel as well.
Dead Sea minerals are known the world over as being amazingly beneficial for the skin. Dead Sea ingredients have been used for centuries for body and skincare.
AHAVA uses these powerful ingredients to create effective skincare products. All of their products are vegan, paraben-free, hypoallergenic, and naturally sourced. They also don't use sodium lauryl sulfate (SLS), Phthalates, or Triclosan. AHAVA is committed to eco-friendly practices and products, and they do what they can to stay eco-conscious every step of the way.
The Purifying Mud Mask is one of AHAVA's best-selling products. It's made with authentic Dead Sea mud. It's a deep detoxifier that won't dry out the skin. It hydrates and soothes for soft, rejuvenated skin. It'll help with blemishes, redness, environmental impurities, oil, and skin sensitivity.
Check Latest Price
Beautycounter is all about clean beauty. They believe in creating safe and effective products that are actually good for you. As evidence of their commitment to "clean," they've got a list of more than 1,800 ingredients that they will never ever ever use (called The Never List). Every single product they sell closely follows these high standards.
The Counter+ Overnight Resurfacing Peel gets rid of skin dullness and increases glow. It improves skin texture and boosts clarity without irritation or over-drying. With regular usage, you'll see a noticeable difference in the health and radiance of your skin. Exfoliation, improved complexion, and moisturization are all happy results of this product.
We love this product. But if you aren't sure whether to trust us, the Counter+ Overnight Resurfacing Peel has 4,401 reviews and five stars. Now, that's a popular product!
Related Reading