As OOLA editors, we select and write about stuff we love and think you'll like too. OOLA has affiliate and advertising partnerships so we may earn a commission if you make a purchase.
Top Pick
Check Latest Price
Aside from your phone and your loving family, that glorious cup of coffee is usually the first thought on our minds when we wake in the morning. Although the office commute is undeniably shorter, a caffeine hit will undoubtedly offer up the needed energy boost for those daily Zoom meetings.
Stock up your remote coworker's coffee bar with the best coffee brands so they can get their morning buzz. We recommend a monthly coffee subscription, so they'll always have their daily caffeine fix covered. Check out Purity Coffee, listed as one of our most wanted subscription box gifts of the year. Purity Coffee, a top-scoring organic coffee at the US Coffee Championship Brewers Cup, will be on every coffee snob's wishlist!
Check Latest Price
Throughout the years, several studies have shown the many benefits of having plants in your office. From reduced stress to increased productivity—office greenery doesn't seem like a bad idea. However, a green thumb doesn't come all that naturally to all of us.
Luckily, there are trendy robust plants that can survive the less than desirable elements of a work-from-home office. Succulents are absolutely stunning plants that are ridiculously simple to care for, even for the wannabe gardener. Surprise your remote employees or coworkers with a subscription to Succulent Studios. Succulent Studios will ship plants to their home every month!
Check Latest Price
Although SnackCrate won't help remote workers avoid snacking too much while working from home, it will certainly make breaks a lot more fun. Besides saving your socially-distanced colleagues from the same ol' everyday snacks, SnackCrate also sends them on an exciting, tasty adventure. They probably haven't traveled a lot this year. By gifting SnackCrate, they can experience culture through food, with SnackCrate's exclusive global snack collection.
Great Gift
Check Latest Price
With prolonged daily use of the computer comes the inescapable eyestrain coupled with work-interrupting headaches. Up until recently, there wasn't much you could do aside from rest your eyes. Yet, now folks want to find ways to stay productive when working from home.
If you want to give the gift of improved wellness and productivity, a stylish pair of blue light glasses should be your go-to! Remote workers will love this thoughtful gift that lets them say sayonara to visual fatigue caused by screen-heavy days.
Yes Please!
Check Latest Price
Making the switch from the cushy office work chair to the not-so-used home office chair may not have been the most comfortable transition for most. For some, the unfortunate truth is that their kitchen table chair has become a makeshift office chair. Either that, or the IKEA office chair from college that has managed to survive after several moves still fits the bill. This holiday season, give the remote worker in your life the gift of comfort and better posture with a lumbar support pillow from the Everlasting Comfort Store. Their upper, middle, and lower back will thank you.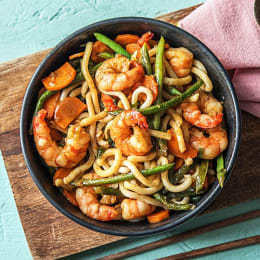 Check Latest Price
The best way to someone's heart is through their stomach. A HelloFresh gift card will make mealtime less stressful for workers balancing remote learning while working from home. HelloFresh is also an excellent opportunity for those looking to spruce up their culinary skills while offering appealing menu options for various diets and lifestyles.
Check Latest Price
How much water should you drink a day? A lot. We often lose track of our daily water intake when we're preoccupied with work. Give the Hydro Flask water bottle this holiday season and remind your remote employees or coworkers to stay hydrated throughout the day. The stainless steel Hydro Flask keeps drinks icy cold and hot beverages hot for hours!
For those looking to gift a killer coffee mug this holiday season to couple with a monthly coffee subscription, look no further than the popular Hyrdo Flask coffee mug. The Hydro Flask coffee mug will keep coffee piping hot for hours, guaranteed.