As OOLA editors, we select and write about stuff we love and think you'll like too. OOLA has affiliate and advertising partnerships so we may earn a commission if you make a purchase.
Flowers
Check Latest Price
Flowers
A simple gesture like sending flowers can bring some sunshine to a dreary day. ProFlowers offers a variety of bouquets, like this Sweet Thing Bouquet.
Gift Boxes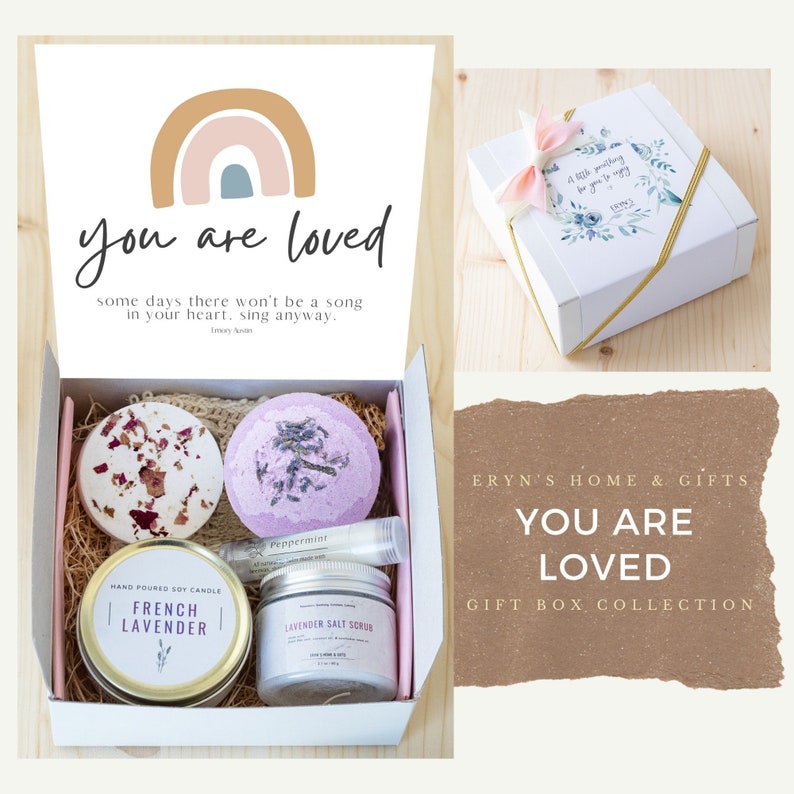 Check Latest Price
Spa-Inspired Gift Boxes
To help your loved one feel better, there are miscarriage gift boxes available on Etsy, many of which are spa-inspired. The lavender gift box from Eryns Home and Gifts has four options that can each be personalized. One of the options is "Deluxe Lavender," which features a lavender eye pillow, essential oils, a bath bomb, a soy candle, floral bath soak, and lip balm.
Check Latest Price
Dear Ava Gifts offers a spa gift box with bath bombs, candles, skincare products, and a pearl necklace. You can also customize this gift as a spa box or a luxury skincare box.
Jewelry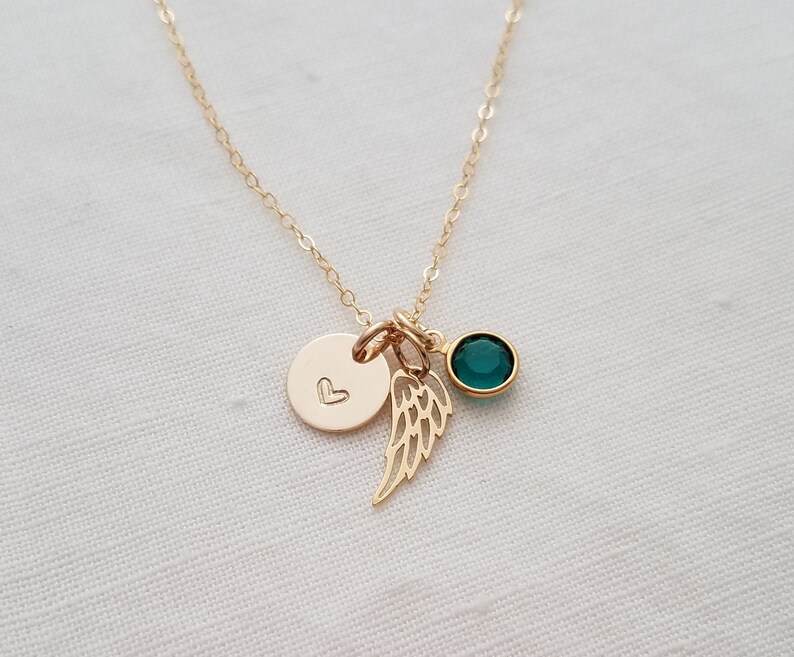 Check Latest Price
Personalized Jewelry
Personalized jewelry is a thoughtful gift after a pregnancy loss, and there are options for mom, dad, and siblings.
The Stamped Life offers hand-made memorial necklaces with one Swarovski birthstone crystal or wire-wrapped pearl.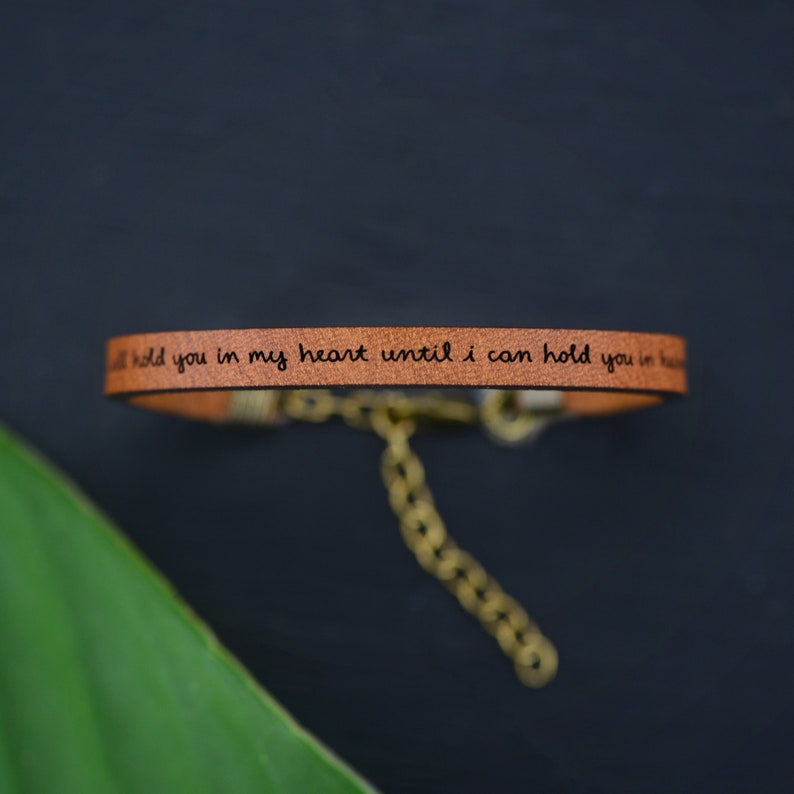 Check Latest Price
Laurel Denise offers a leather and brass bracelet to honor a lost little one that reads "I will hold you in my heart until I can hold you in heaven."
Check Latest Price
MEMGIFT on Amazon offers memorial bracelets with an engraved secret message. Their bracelets read, "Your wings were ready but my heart was not." These sympathy bracelets are made with hypoallergenic materials. They are also nickel-free and lead-free. There are also options for mom, dad, brother, sister, and grandparents.
Check Latest Price
Amazon seller Aizza Beata offers remembrance keychains that feature hearts and angel wings. The keychain reads, "I carried you for every second of your life and I will love you for every second of mine."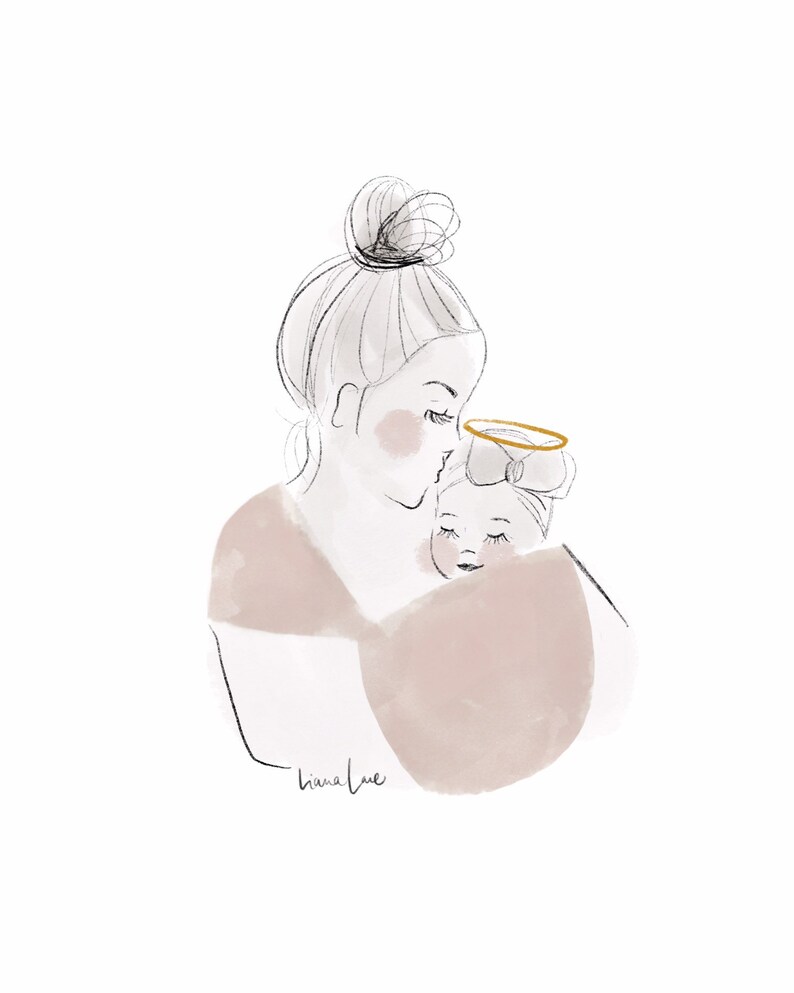 Check Latest Price
A Baby Loss Keepsake
Memorialize a lost pregnancy with this mother and baby portrait. This hand-drawn custom digital portrait can be a perfect gift to help give your loved one some peace.
Check Latest Price
A "Favorite Things" Care Package
When making a care package, think about the things your friend loves. You can include things like her favorite snacks, magazines, shmumfy socks, and a few of her favorite DVDs.
Check Latest Price
Check Latest Price
Another great addition would be this candle holder from The Cherished Company that can also be a decorative jar. It features a quote from Gandhi that reads, "There are no goodbyes for us. Wherever you are, you will always be in my heart."
A thoughtful care package will let your friend know you are thinking of her. And it might just help lift her spirits a little.
Oola's Takeaway
Gifts are great for mom because a miscarriage can be the hardest on her. But a pregnancy loss also affects other members of the family. Don't forget to check in with the father and siblings, when necessary. Simply make sure they are doing okay. And offer your services if they need some help while they recover.
You can offer to do the laundry, go grocery shopping, run errands, and take the other kids to school. Helping with some of the daily responsibilities for a few days can be a huge help while mom and dad are processing their grief.
As the weeks and months go by, don't forget to check in with your loved one to see how they are doing. This is especially important around the time the baby would have been due. Consider taking your friend out to lunch or sending a card to acknowledge the loss and let your friend know that she's in your thoughts.
Related Reading