As OOLA editors, we select and write about stuff we love and think you'll like too. OOLA has affiliate and advertising partnerships so we may earn a commission if you make a purchase.
If 2020 were a drink, what would it be? Some would say a colonoscopy prep. For those of you who agree with this comparison, nodding and saying, "yeah, that sounds about right," stop and think about your unfortunate neighbors that may be parents or teachers! Couple that 2020 colonoscopy prep with kids banging on the bathroom door through your endless suffering and a diminishing stockpile of toilet paper. It's not pretty.
So, the real question here is, how in the world did we manage to keep those kids entertained? Because they were BORED! If you think the answer is a trusty old iPad or Netflix, we got news for you; it's not! That got old real quick. Follow along to find out how your comrades kept kids entertained in 2020.
amazon.com
Check Latest Price
There's absolutely no secret that kids love to jump. They love to jump on everything, from the bed, couch, on to the family pet, you name it! Basically, everywhere they're not supposed to jump. We've ended those Zoom-busting interruptions with an outstanding bounce house from Our Favorite Boredom Busters for Kids.
Make some room for this family gift; we guarantee it will be one of the best toys you'll purchase from Amazon. Your kids will play with it for hours. Place it in the backyard, the basement, or the playroom!
amazon.com
Check Latest Price
One of the Best Outdoor Toys To Keep Your Kids Entertained, this Dune Racer puts the power in Power Wheels. With mind-blowing traction and power to support up to 130 pounds, this battery-powered bad boy can maneuver on all surfaces for maximum fun. Your kids will never want to come inside again. Sold!
Best Play Kitchen
amazon.com
Check Price
Best Playhouse
bit.ly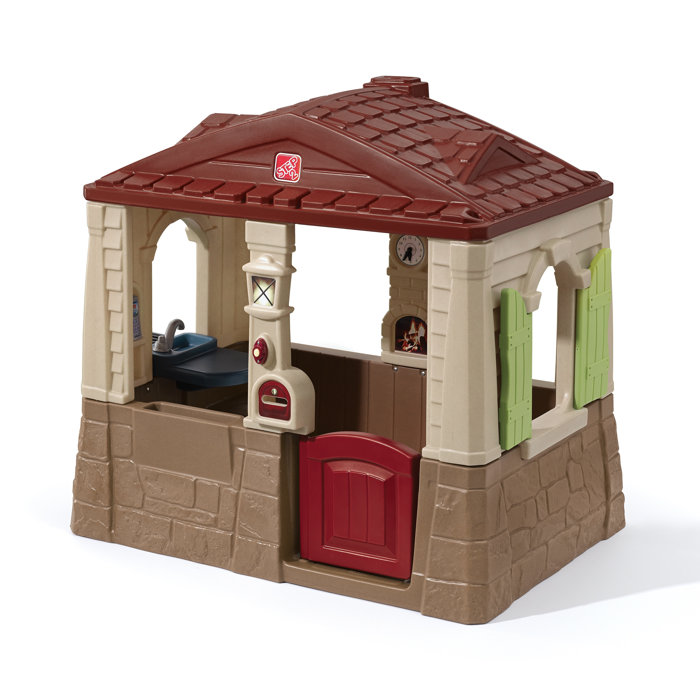 Check Price
From our roundup of Best Children's Playhouses and Tents comes the Step2 Neat and Tidy Cottage Playhouse. One of the best playhouses for kids, this adorable plastic playhouse continues to top the best playhouse list for its outstanding charming design and affordable price point. The Step2 Neat and Tidy Cottage features a popular open-concept that allows caregivers to keep a watchful eye on their little ones as they enjoy hours of play.
Children are enchanted as they step through a working Dutch door and open the shutters. They love to sit at the kitchen table with a faucet, by the cozy fireplace. This charming playhouse also features a wall clock, play phone, mailbox, working doorbell, and built-in shelves for toys and accessories. When your child steps outside the playhouse, they'll be greeted with an authentic flower box, where they can test out their green thumb.
Best STEM Toy
kiwico.com
Check Price
Remote learning has been less than ideal for many working parents. Nothing compares to hands-on learning or applications that students have access to with in-person learning. Yet, at times when in-person learning is not possible, there are other ways to bring creative, hands-on projects home that will encourage learning while still having loads of fun!
KiwiCo is a bestselling kid subscription box that empowers children to explore, create, and learn right at home. KiwiCo believes both science and art can provide fun, exciting, and memorable learning experiences that inspire kids to become creative problem solvers. Choose your crate today and enjoy up to four months FREE with code MERRY.
amazon.com
Check Latest Price
The Original Jr. Glow Rocket Launcher, the Stomp Rocket is an affordable children's toy that is simple yet provides hours of fun. Kids and adults alike can't get enough running, jumping, and stomping to launch the foam rockets up to 100 feet into the air!
amazon.com
Check Latest Price
The Monobeach Princess Tent is an enchanted secret palace fit for a little princess who will spend her free time reading books, enjoying tea-time with friends, or pretending to be in a far-off magical land. This lightweight, the affordable play tent is easy to assemble and features whimsical star lights.
Related Reading