As OOLA editors, we select and write about stuff we love and think you'll like too. OOLA has affiliate and advertising partnerships so we may earn a commission if you make a purchase.
Best Acting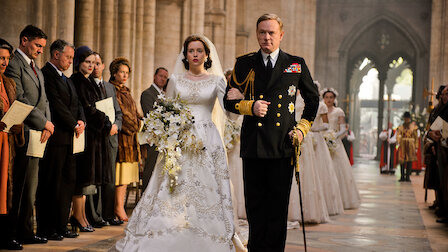 Check Latest Price
Folks around the world have been raving about Netflix's The Crown for years. But it's even more fascinating to watch in light of recent events surrounding the Duke and Duchess of Sussex, Harry and Meghan. Their concerns and complaints about the royal family and everything that comes with it can be seen in many variations throughout the series.
We get to witness the mostly accurate, if slightly fictionalized, nuances of the royal family members. There's romance, betrayal, manipulation, drama, major world events, politics, and more. It's also beautifully filmed, brilliantly acted, and perfectly paced. This is simply not a show you want to miss out on.
Check Latest Price
For years, friends, boyfriends, and random dates would tell me that I needed to watch the show Fleabag. I never quite understood why everyone was so intent that I would love it—but then I finally checked it out, and was deeply smitten. The hilariously uncomfortable scene where the main character is caught masturbating to one of Obama's speeches made me instantly in love with the show.
Pheobe Waller-Bridge wrote and starred in this show. It's a witty, raunchy, honest, truly brilliant comedic TV show. One of the best out there.
Broadway at Home
Check Latest Price
Broadway may be on pause this year, but we can still enjoy its magic from the comfort of our couches. If you haven't already heard, Lin-Manuel Miranda's Tony award-winning musical Hamilton is now available on Disney+.
Originally intended for release in 2021, Disney decided to release it in 2020. It stars much of the same talented folks as the original Broadway cast. So, if you haven't gotten to see it on stage, this is an entertaining and impressive close second.
We have nothing but positive things to say about this musical. Just go watch it—trust us.
Check Latest Price
One of Hulu's best offerings is the widely loved The Handmaid's Tale. Based on Margaret Atwood's dystopian novel of the same name, the TV show follows the story of women living in a post-Second Civil War in the United States (renamed "Gilead"). The captured women, called "Handmaids," are forced into ritualized rape and bearing the children of their "masters," in an effort to increase birthrates and allow the elite class to raise children.
If you're on the hunt for something uplifting or optimistic, this is not the show for you. It's dark, disturbing, at times frightening, and not for the faint of heart. But it is well worth checking out.
Check Latest Price
One of the best comedy TV shows available on HBO Max is Silicon Valley. The show started in 2014 and ran for six seasons—all of which are available to stream. It follows the story of a group of programmers working in the start-up world of Silicon Valley. It wittily captures the bizarre, competitive, insular world of this global tech hub. Starring such hilarious talents as Thomas Middleditch, T.J. Miller, Josh Brener, Kumail Nanjiani, Zach Woods, and Amanda Crew, this show is sure to make you laugh.
Check Latest Price
A new mini-genre has emerged in recent years: LGBTQ spins on the classic high school movie. Love, Simon is one such movie, and it's just the right amount of charming, sweet, and funny. Having a queer-friendly version of all of our favorite sentimental high school movie themes is the perfect thing we didn't even know we needed.
Surprising Sports Pick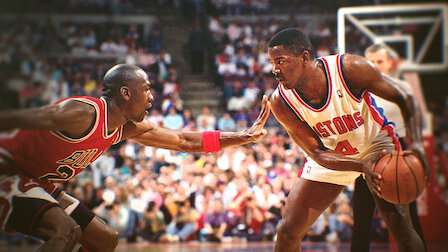 Check Latest Price
One of the biggest events for Netflix in 2020 was the (gradual) release of its 10-part documentary series The Last Dance. The whole thing is about Michael Jordan, the Bulls, and his last season with the team ("The Last Dance," as Phil Jackson named it).
When it came out, my then-boyfriend insisted that we watch it—and I begrudgingly consented. I barely even knew what Michael Jordan looked like, knew nothing about basketball, and couldn't have even told you who Dennis Rodman was. Even so, it ended up being one of my favorite things I've watched. Ever.
So, to both basketball fanatics and basketball noobs, we highly highly recommend this show. It won't let you down.
Check Latest Price
If you're looking for a cute, funny movie, The Big Sick is a good way to go. Written by comedian Kumail Nanjiani and his wife Emily Gordon, the movie tells their real-life love story.
Kumail, a Pakistani-American comedian, meets Emily, a graduate student. The two fall in love, but then their relationship falls apart once they acknowledge that Kumail's Pakistani culture and family will create an uphill battle for their future. Soon after, Emily is hospitalized, her parents come to town—and, well, for the rest of the story, you'll just have to watch the movie.
Check Latest Price
While we might not associate Disney with serious sports documentaries, we're happy to say that Disney+ has Free Solo in its library. This inspiring film follows climber Alex Honnold on his attempt to perform a free solo climb of El Capitan in Yosemite National Park. In other words, his quest to, without safety gear, scale a 3,000-foot rock formation. This documentary is worth every stomach-twisting, nerve-rattling minute.
Check Latest Price
If you've never seen the classic All the President's Men, that's a damn shame. But it's not too late—and we're happy to say that it's streamable through HBO Max. This fantastic film, starring Dustin Hoffman and Robert Redford, follows the story of the reporters who uncovered the details of the Watergate scandal. Watch—or rewatch—this classic movie on HBO Max today.
Related Reading