As OOLA editors, we select and write about stuff we love and think you'll like too. OOLA has affiliate and advertising partnerships so we may earn a commission if you make a purchase.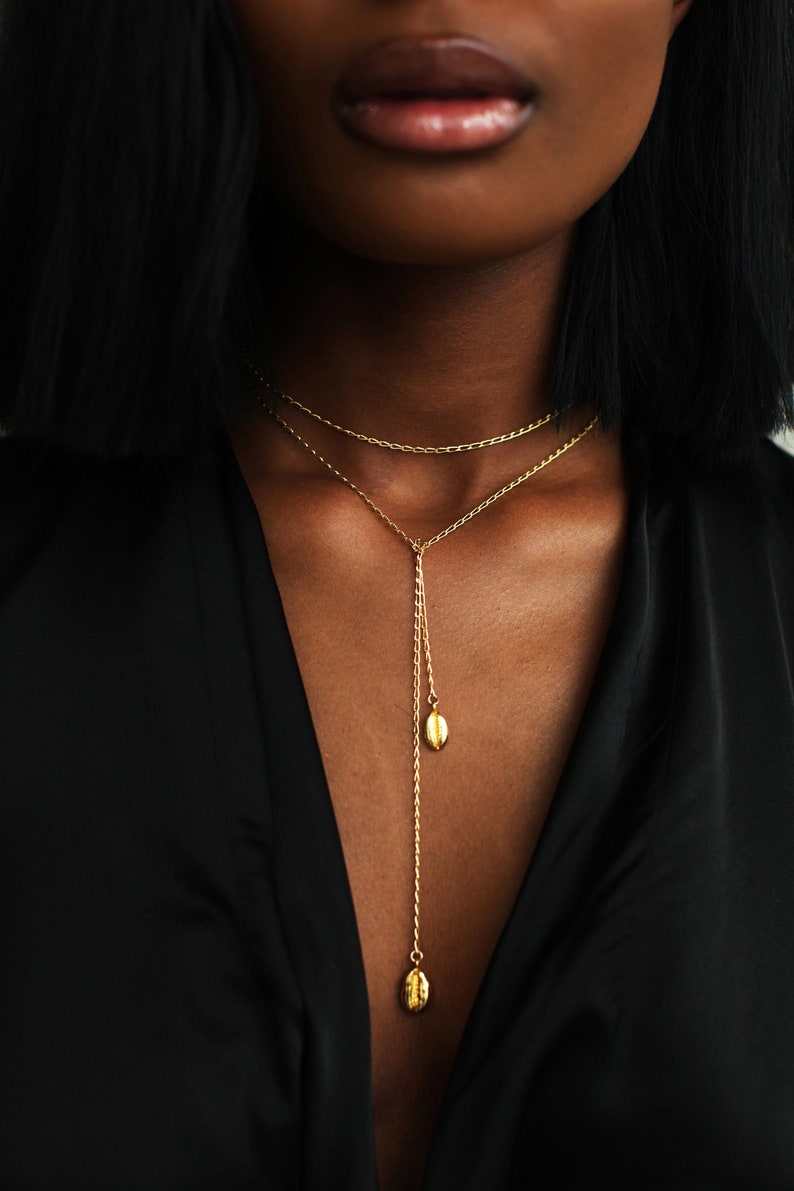 Check Latest Price
Omi Woods, founded by Ashley Alexis McFarlane, creates stunning handmade jewelry that pays homage to Africa and all of its beauty. The jewelry is ethically made with fair trade gold from Africa and sourced from conflict-free metals.
Our Pick: One of Omi Woods' designs, the cowrie infinity necklace, is a beautiful piece that symbolizes infinite abundance and represents the former use of cowrie shells as currency in West Africa.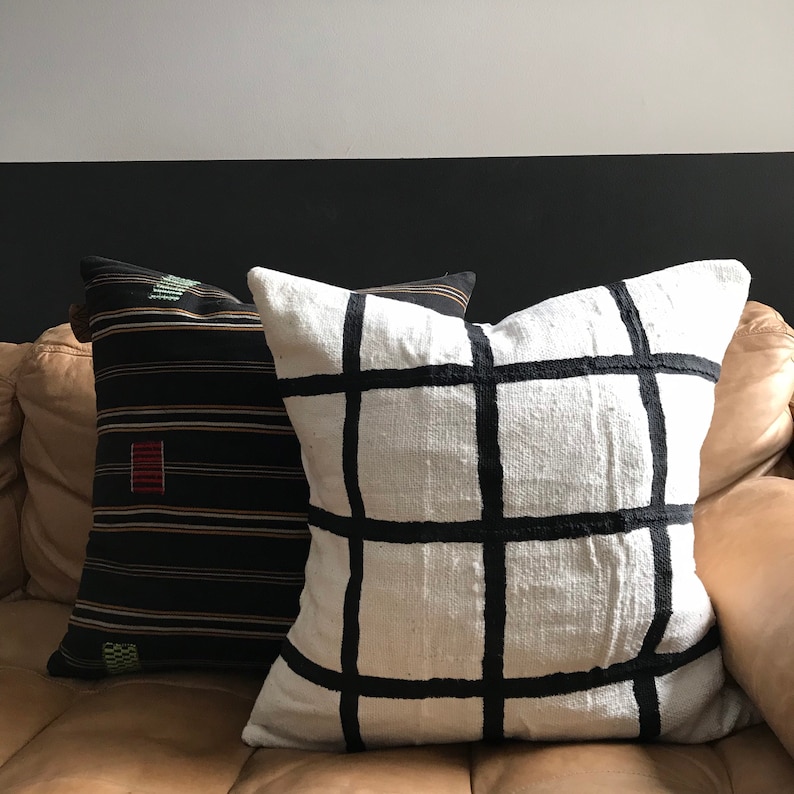 Check Latest Price
xN Studio is an independent home and lifestyle business founded in Brooklyn by Washington, DC-native, Nasozi Kakembo. The studio beautifully blends classic and modern elements with African-inspired design through accent pillows, wall art, face masks, and more.
Our Pick: The handcrafted grid mod white mud cloth pillow can be the perfect modern touch to any space, regardless of your decor aesthetic. The pillow was made using 100% organic cotton and natural dyes. It was woven and dyed in Mali, West African, and sewn in the United States.
Candles for a Cause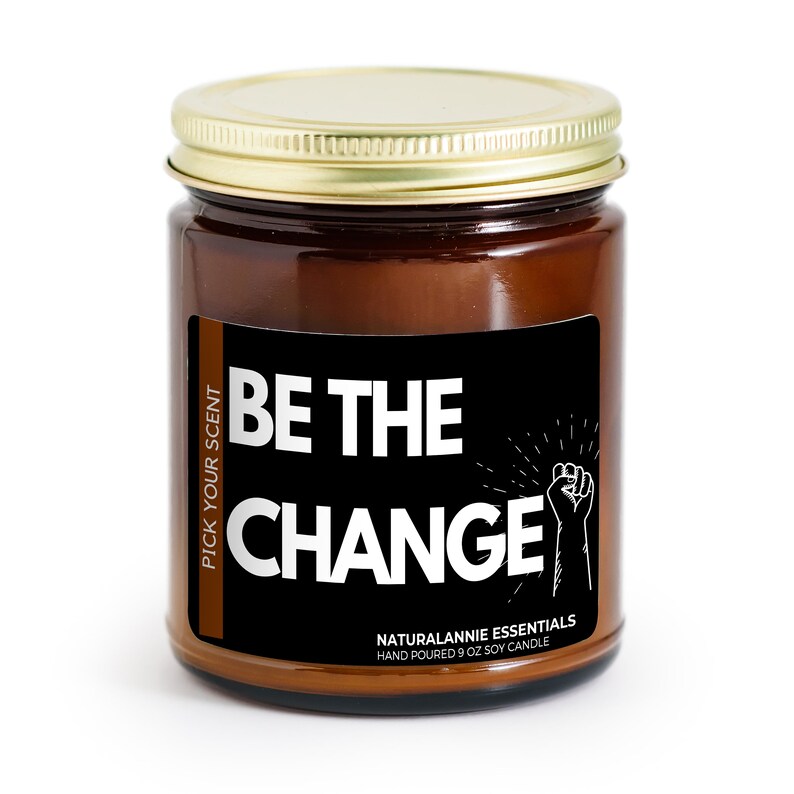 Check Latest Price
Natural Annie Essentials is a family-operated candle company founded by Annya White-Brown. The brand creates hand-poured soy candles in Bridgeport, Connecticut, with fun scents from brown sugar rum to citrus bliss and burn times of up to 50 hours. You also don't have to worry about any chemicals or toxic ingredients. Natural Annie Essentials' candles are made with clean-burning ECO wicks and are 100% vegan.
Our Pick: The Black Lives Matter Be The Change candle comes in multiple scents including chili pepper and mandarin, coconut bamboo, black amber plum, spiced honey, and unscented. But this candle does way more than make your home smell amazing. When you buy the Be The Change candle, a percentage of sales will be donated to a different Black organization each month.
Nailed It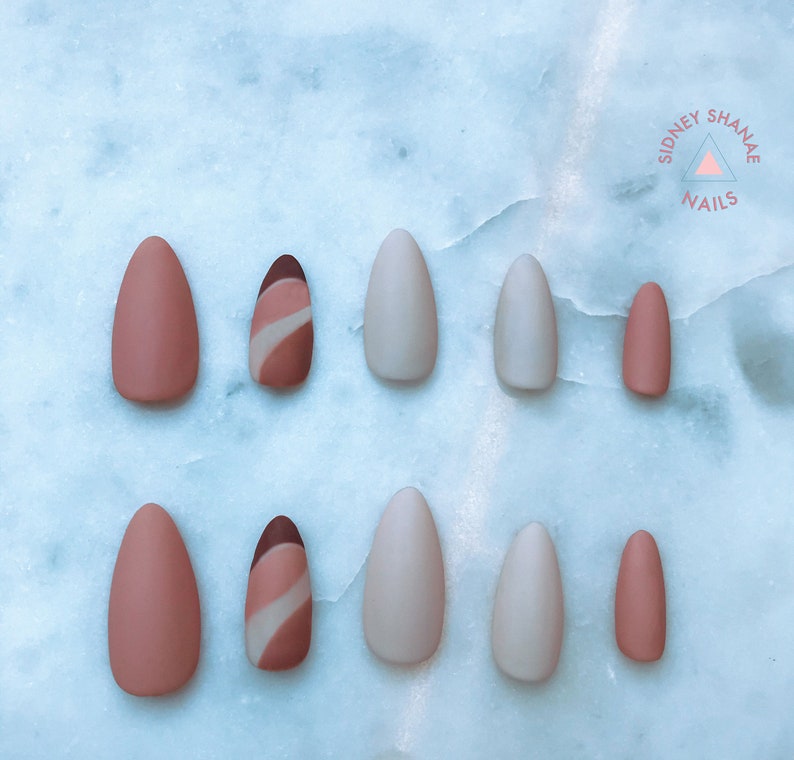 Check Latest Price
Sidney Shanae is a Los Angeles-based company that makes chic press-on nails that'll give your hands a major makeover in a matter of minutes. Each set is made with gel polish and UV light and can be used up to three times with proper care. The nail sets are available in a variety of sizes and shapes that you can even customize to have a glossy or matte finish.
Our Pick: The salted caramel press-on nails set is just one of many amazing designs Sidney Shanae has to offer. It takes a nude color palette to the next level with one subtle yet eye-catching design on each hand.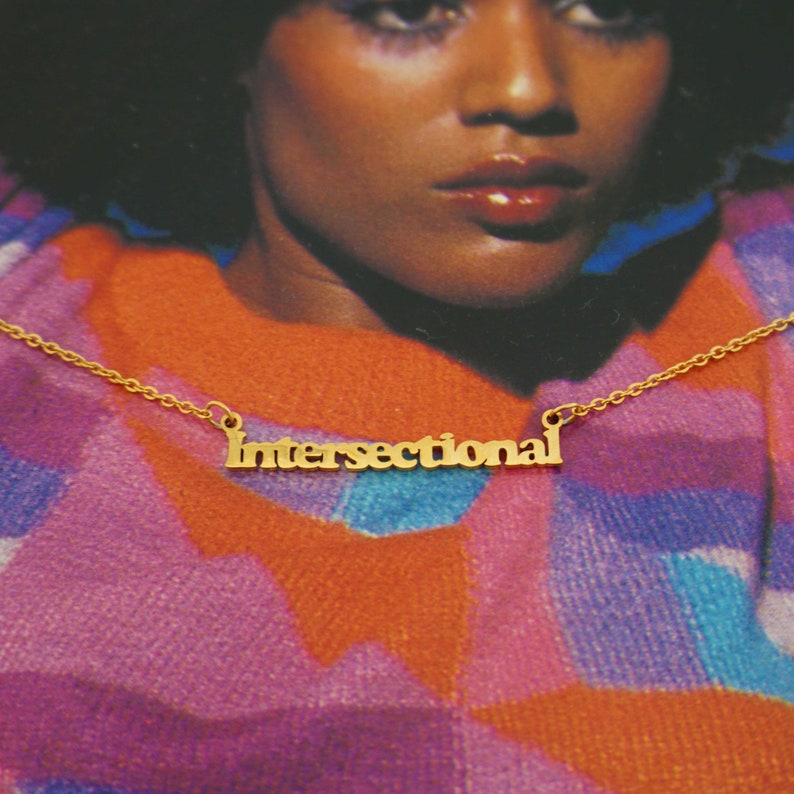 Check Latest Price
Brownie Points is a California-based art, accessories, and lifestyle brand created by artist Rinny Perkins. Perkins' limited-run designs offer more than a touch of '70s style in modern times, but also embrace Black culture, equality, mental health, and feminism with art prints, jewelry, clothing, and more.
Our Pick: The intersectional feminism nameplate necklace is a bestseller that sells out consistently. Buy it while you can!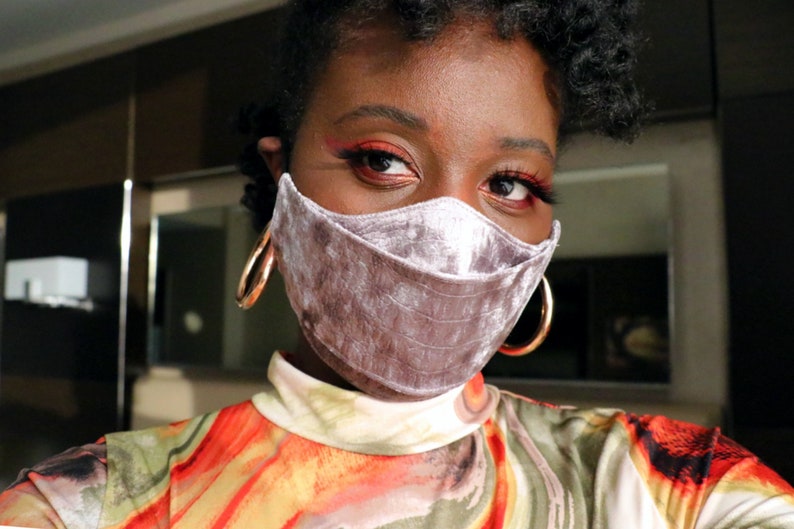 Check Latest Price
Daniela Tabois is a New York-based fashion designer who makes luxe face masks. She also makes drop-dead gorgeous bridal masks for those getting hitched in the time of COVID. 
Our Pick: The luxury velvet embossed crocodile face mask comes in four different sizes, from small to extra-large. The soft and chic mask is made with three protective layers and has adjustable earloops with a gold floral bead.
You Rock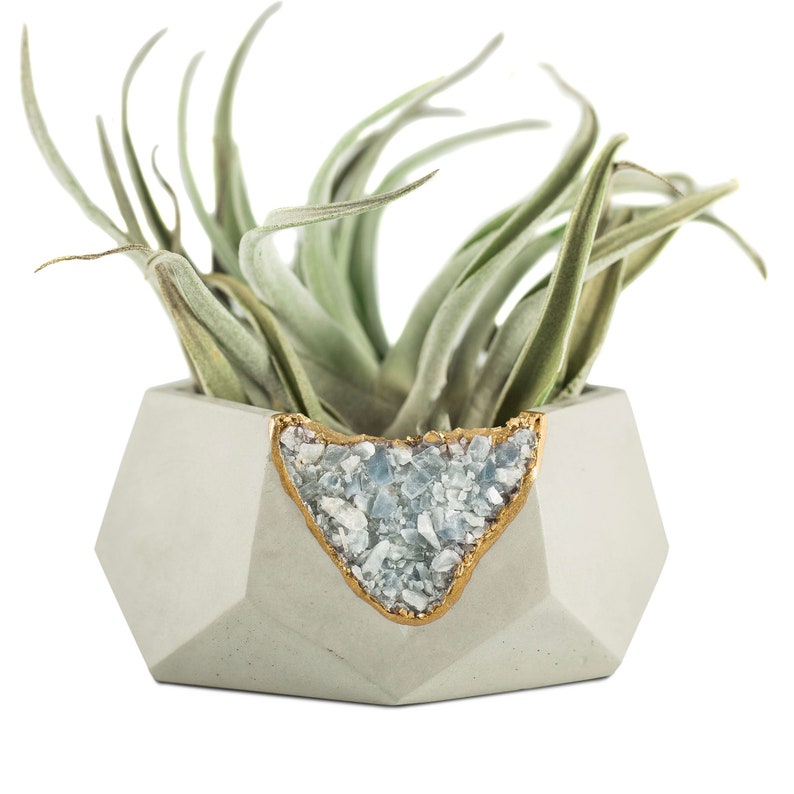 Check Latest Price
Tal & Bert—maker of gorgeous hand-poured concrete geode planters—was founded by husband and wife Ray and Val Talbert in Pittsburgh, Pennsylvania. The company initially started out of the couple's home, but because of popularity and demand for their handcrafted goods, expanded multiple studios and a storefront location in the city. Each piece is hand-sculpted in small batches, making every planter unique, just like geodes in nature.
Our Pick: The concrete geode planter would make the perfect gift or home for your air plants or tealight candles. You can even use the planters as mini catchall trays.
Check Latest Price
Dowa Doneye is a London-based artist who creates handmade beeswax candles that can help you appreciate your inner goddess. Doneye pulls inspiration for her work through her experience growing up in a West African home in London.
Our Pick: Doneye's goddess figure candles are handmade with beeswax. Not only do they act as a great piece of decor, but they also highlight body positivity and inclusiveness with three different body types that embrace the "sacred essence" of the human form.
Check Latest Price
16J Organics is an artisanal skincare brand made with food-grade ingredients based in New York City. Founder Lourdes Liz created the brand in her spare time to create a natural and nourishing solution for dry skin that she shared with her friends and family. Fun fact: the brand was named after Liz's apartment number where 16J Organics began.
Our Pick: The body and bath spa collection is a four-piece set that includes 100% natural body oil, body, butter, lip balm, and body scrub. It's just what you need to indulge in a little self-care and at-home spa day.
Check Latest Price
Soap Distillery is a small batch scented soap company that brings new meaning to happy hour. The Chicago-based brand was founded by Danielle Martin who was inspired by all the scents her local health food stores had to offer. After teaching herself the science of making soap, she began creating unique, cocktail-inspired scents. On top of using sustainable and plastic-free packaging, Soap Distillery also donates to local organizations.
Our Pick: As much as we'd love to sip a drink in the bath, the next best thing might be lathering up in moisturizing soap that smells like our favorite cocktails. The cocktail-inspired soap set comes in pairs of two in either elderflower mimosa and lavender bitters or mint mojito and limoncello.
Check Latest Price
Be Rooted is a stationery brand founded by Jasmin Foster. Be Rooted features beautiful illustrations on journals that provide space for "customers to explore their inner muse" through the power of writing.
Our Pick: Jot down your notes, thoughts, gratitude lists, and more in Be Rooted's compact Lead With Passion spiral journal.
Check Latest Price
Sonoma Sauces is a family-owned and operated wine-based dessert sauce brand from California. The brand uses a mix of spices, whole fruits, and wine to create mouthwatering small-batch sauces.
Our Pick: The wine-infused dessert sauce comes in two flavors: blackberry merlot and dark cherry zinfandel that would taste amazing drizzled over a sweet treat like vanilla ice cream or cheesecake. You can also add the sauce to drinks as a mixer for more flavor.
Related Reading: